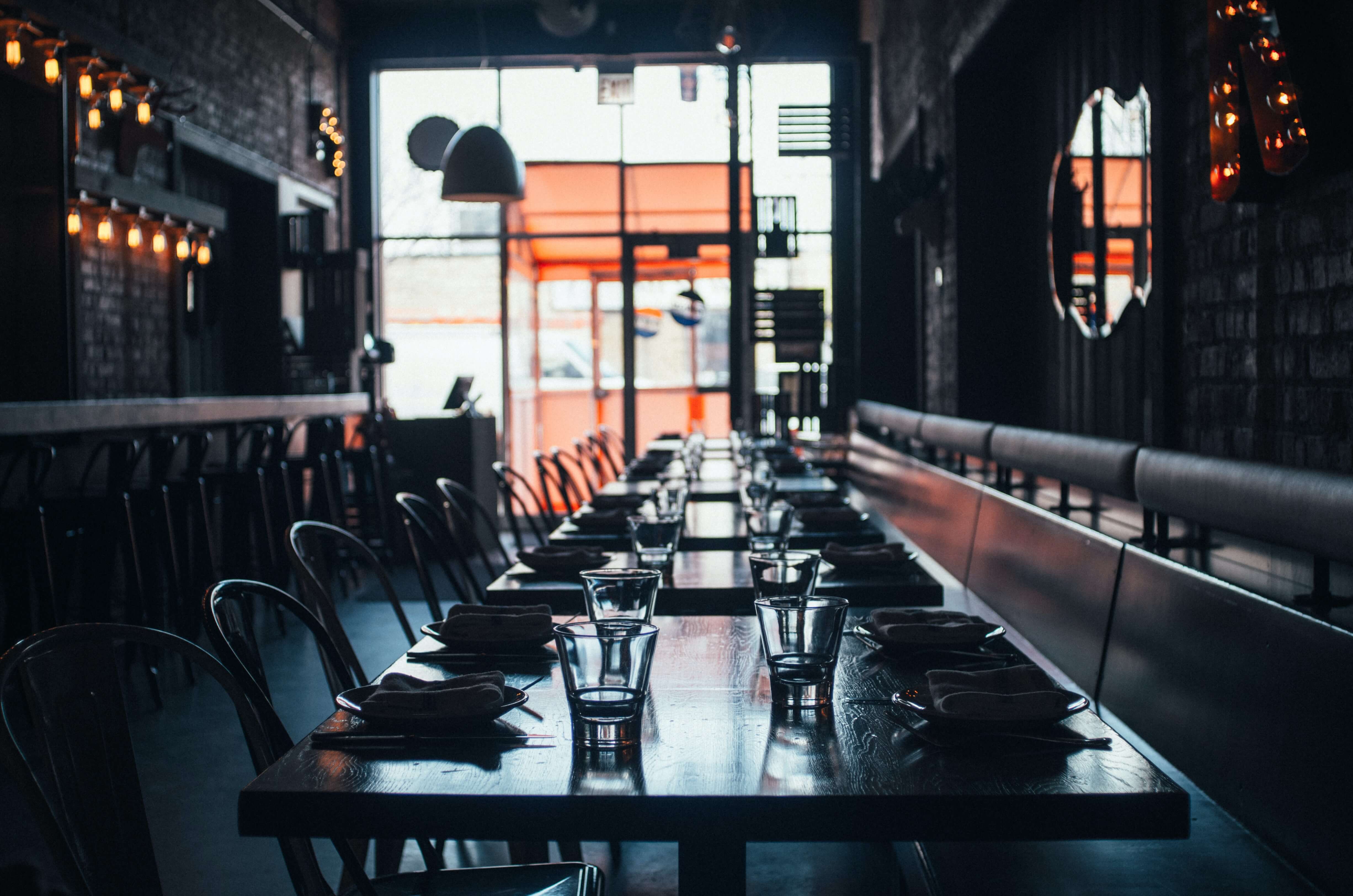 Starting a restaurant from scratch is complex, exhausting and expensive. Sometimes the smart thing to do is buy a restaurant already in existence. Even though it may not take the many months of preparation that building from the ground up does, there are a few difficulties for someone interested in purchasing a restaurant. You will always have to make compromises. But the biggest uncertainty is that a purchase is permanent; you cannot undo it.
As you know, the honeymoon purchase can quickly become a nightmare if the buyer did not know what they bought. Put simply, a restaurant buyer must do everything possible to buy the right restaurant with profit potential at a reasonable price. The new owner has to adopt the purchased restaurant as if they began it themselves.
Right Restaurant
When you say buying a restaurant, you might mean one of many things. A few of the many scenarios are buying just the location, buying the location and equipment, buying the location, equipment and brand or buying the entire company lock, stock and barrel. For the sake of time, let's divide up the two main circumstances in a restaurant sale.
Keep Some of the Old, Bring in Something New
The first scenario is the purchase of the space (and sometimes the equipment). This is normally a cost-saving move, but a new owner does not necessarily inherit the regular customers of the previous owner. The name will change. The branding will change. Most likely, the cuisine and menu will change. It is almost like you hit the reset button.
But there are still advantages to this kind of purchase, and it may be better than opening a restaurant without anything in place. Normally, all the equipment is installed, and the floor plan is somewhat settled. The wiring and plumbing is ready. The space fits the zoning requirements. In regard to government regulations, it may mean just a shuffling of papers.
Of course, a lot will change with customers. Other than a restaurant being in the same spot, you will have to win their business. That means effective marketing. That also means escaping the shadow of the previous restaurant, especially if it had a loyal following. These customers may be bitter and blame you, despite it not being your fault.
In essence, this is a hybrid strategy (part opening, part purchase). The figures from the previous owner are not useless but do not necessarily represent how your business will start or perform. Also, you will probably have to make major changes in personnel as there will be a big break in continuity.
Pick Up Where They Left Off
In this circumstance, you buy more or less everything and maintain the brand, the cuisine, etc. If it is a successful restaurant, this is a smart business if the purchase is at the right price.
If the restaurant is on the edge of success, this may be a steal. Remember though, everyone believes he or she can run a business better than the current management. So you should be very careful when you buy a restaurant that you think is a fixer-upper. You might want to write out the new strategy to see if it sounds as brilliant on paper as in your head. Also test your ideas out on others. Sometimes, it is not 100 percent clear how the restaurant is doing. Expert help can put it in context or perspective.
Say that all the numbers work out right, and you decide to buy (assuming you have the financing). You have to come up with a planned out transition strategy. You don't want to lose good workers because they are stuck in a confusing limbo. Your valuable and experienced employees will seek out other employment. You have to build relationships with suppliers and consider if or how you should inform the customers. In this situation, it is in your best interest to befriend the previous owner to starting growing roots inside the operation.
Evaluating Whether to Buy a Restaurant
You should develop a written criteria as soon as possible for what you are looking for, whether you are buying the whole restaurant or just parts. This may include preferences like cuisine, location, equipment etc. It will help to do this before actually contacting sellers so that you don't make mistakes or bend your standards too much when you see real restaurants.
Check the market to be realistic by scanning listings online. A lot of the criteria relate to having a rough business plan (which will be somewhat on-the-fly as you probably will not have much time). These overlaps are normally related to customers. Some aspects, however, are unique to buying. Here are some of those elements:
Complete Organized Documentation
The financial documents are mandatory to any purchase. The seller should be able to present 3 years or more worth of financial documents, tax returns, expense reports and income statements. You should a number in mind, say a predetermined revenue (perhaps at least in proportion to asking price) to compare against actual figures. If you do not set your expectations beforehand, you may easily be swayed on the spot. You should get an accountant and business appraiser to give their input (valuation). Along with a lawyer, they will verify if everything is in order. A good way of gaining greater insight is by paying for a report (like a Dun and Bradstreet report). It is good to catalogue all weaknesses and think about what effect they may have on the bottom line or the value of the restaurant.
Real Estate
Real estate is a crucial pillar to a successful purchase. If the restaurant includes the building and land, how much of a premium will the property cost? Similarly, too high a rent can cripple a restaurant. If the lease runs out soon, you may not have a chance to make a profit on your purchase. You should consider immediately lengthening the lease if the landlord is interested. Obviously this complicates the negotiating process.
Unresolved Problems (like Legal issues)
You do not want to inherit legal problems or anything else that is unresolved and the final cost/result is unpredictable. This is especially vital if you are buying the restaurant (as if acquiring a company) whole or buying the parts (brand, equipment, location). If there are past legal dispute, you most likely do not want to bear the responsibility. This is sometimes a reason to just turn your back on a deal.
Assets
The condition of the equipment, the upkeep of the space, government compliance and even the training of the staff can influence a decision. Is everything ready to go? You need to take a hard look and catch the flaws. These problems may make the restaurant substantially more expensive. On the other hand, you can use your observations of the flaws to position yourself better if you choose to haggle over price.
You cannot overlook considering why the owner is selling, which we will discuss later.
Getting the Price Down
In today's business climate, you are less likely to encounter an auction situation where you have to beat competing bids. There just isn't enough financing out there. It probably will come down to one-on-one negotiations because valuing a restaurant is an inexact science (much more than just real estate). Your approach can determine if you purchase at an advantageous price.
The key to negotiating for your benefit in any sale is getting the informational upper hand. In some ways, you cannot understand the restaurant better than the owner, but bringing much more knowledge than expected to the table can tip the scales in your favor. Several surprising insights can put you ahead of the seller while confirming that buying the restaurant will not be a decision you will live to regret.
In analyzing the future potential of a restaurant, you can investigate three areas. You should pay special attention to things that aren't deal breakers, but knock down the price in the negotiating process. So while evaluating the restaurant, find problems and give them monetary values (sharing your research is sometimes not appropriate). Make sure you get an opportunity to interact directly with the owner and work through an intermediary as little as possible. Three good approaches to go into a negotiation ready are:
1. Market and Projections
The market and its relationship to the future financial performance of the restaurant can play a dynamic role in negotiations and decision-making. The customer makeup may be changing in the neighborhood. That may not mean the restaurant will suffer because a shift in demographics might carry risks or opportunities risks. The owner may not know exactly who is eating there because owners tend to stop researching demographics after they have been in business for years. Share negative information in negotiations, but keep opportunities to yourself.
You can scout out the restaurant by seeing what cars people drive in the area. You can even stake out the restaurant for a better look at customer demographics. The financial information the owner provides may not be as revealing as you hoped. You rarely get a breakdown. Knowing group size, age and when they come is the key to planning the amount of work you will need to do. Studying industry-wide, geographic trends and future obstacles shows what business modifications are needed.
2. Restaurant Operations
No restaurant has operations that are perfect. There is always something out of alignment. Something costs too much, or something isn't working right. Perhaps the floor plan is inefficient. In many cases, restaurant owners don't know the market rate on expenses, and they overpay, whether it's employee wages, food ordering or service providers. Pointing out the problems with getting competitive costs might get your a better price, especially if it's hard to remedy the problems.
3. The Owner
Every owner has a reason for selling. All owners have insecurities. Knowing this information is helpful in assessing whether buying is a good business decision and negotiating better terms. Of course, you do not want to mention that you know the owner's weaknesses, whatever they may be. But there is no rule against showing reluctance (especially if it exists). In the process, you may pick up red flags or get an idea on what you can improve.
You have to be on your toes anytime you make a large purchase. It is even harder when you buy a restaurant, a dynamic sales and service machine where so much can go wrong. You have to be willing to walk away from the purchase if conditions aren't right. With a system and thorough preparation, you should be able to manage this process and get a good restaurant at a good price.
Sign up for Gourmet Newsletter
Subscribe to our newsletter to get access to exclusive content.
Get this newsletter