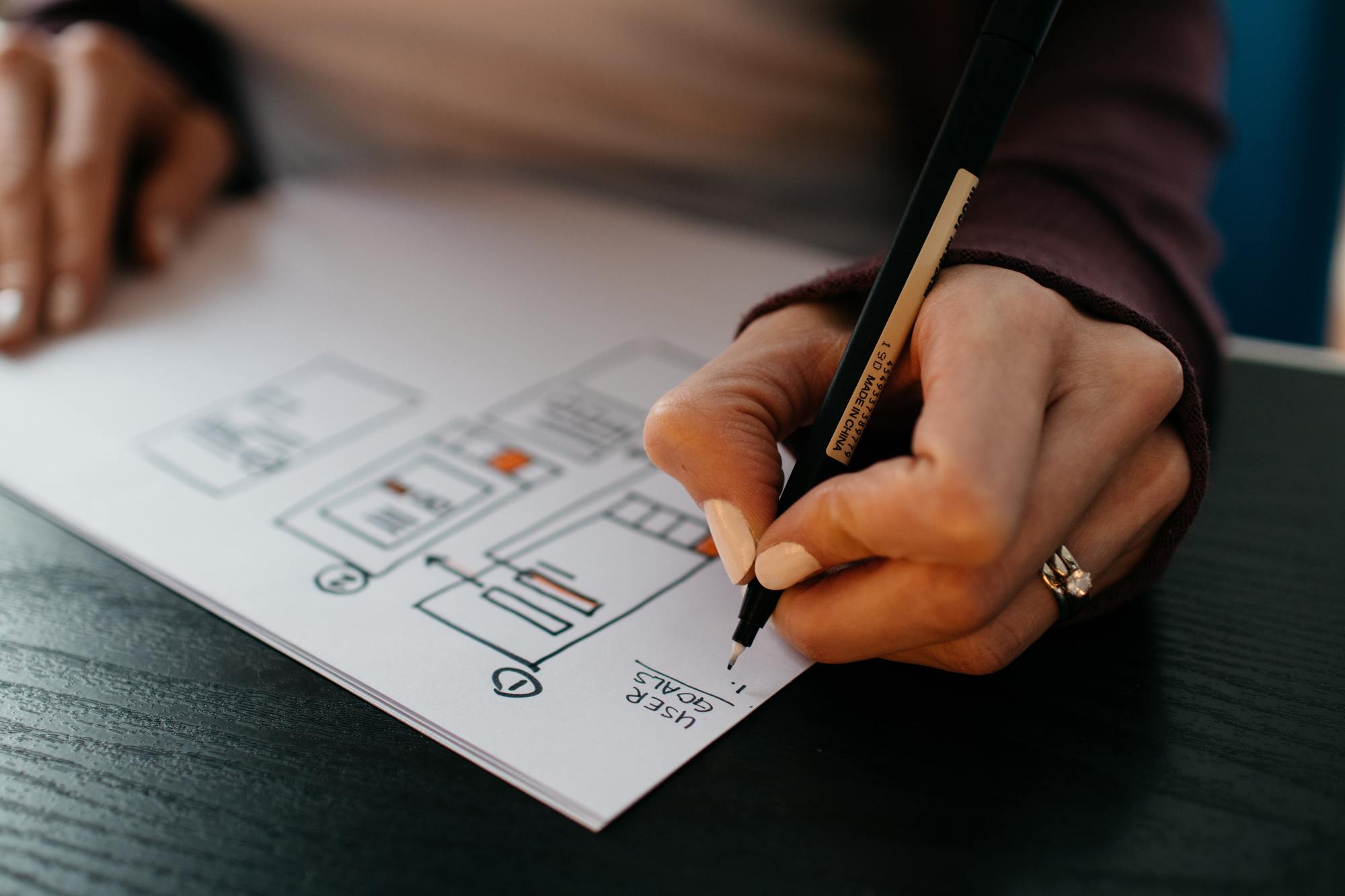 Your hotel booking page is where you close the deal with your prospective guests. So, you really need to care about it for more bookings.
Are you looking for something specific? Here are subtitles in this article:
Long gone are the days of making reservations through a phone call. It is a given that we can meet most of our needs online, and the same goes for making a reservation for hotel stays.
If you want to get more bookings and fill out the rooms in your hotel, having a booking page is just non-negotiable. It will be a vital part of your online presence, considering the number of guests you accommodate and the revenue you generate might depend on the success of this page.
We would love to give you tips on how to create a better hotel booking page.
Must-Have Features of a Booking Page
Just having a functional booking page is not enough. It must be like a well-oiled machine with different parts working together perfectly to assure high conversion rates and customer satisfaction. That's how you can boost your conversion rates through your website.
Here are some of the must-have features:
24/7 Real-Time Booking
All the convenience that a booking page offers would be for nothing if the service were not functional all the time. This might sound obvious at first, but we would still like to remind you that your page must be available for bookings at any given time.
After they decide to book a stay at your hotel, your visitors expect to finalize their purchase 24/7 without the need for human interaction or phone calls.
Language Options
When you are in the hospitality business, your hotel is bound to attract foreign people from different countries all over the world. It is very important to have as many language options on your page and across your hotel website as possible. A smart way of doing this would be finding out which countries your foreign visitors usually come from and prioritizing the native language of those countries.
A Smart Calendar
Planning is an essential part of traveling. A lot of people are very serious about having a good plan and a good reason to visit a new place. Also, people may need a reliable guide to make their visits fit into their busy schedules.
Have a calendar on your booking page that indicates the days of the week, holidays, and special occasions. So people never feel lost while deciding on the dates they want to book.
Responsive Design
Mobile web traffic accounts for nearly 50% of the overall internet traffic every year. That's a lot of people tapping away on their phones to find a hotel for their next vacation or business trip. But is your page optimized to meet such a demand?
Your booking page should consider potential visitors on mobile devices like smartphones and tablets, popular browsers, and different operating systems like Android and iOS.
Live Customer Support
Some of your future guests will inevitably have questions about their stays and your services. Getting the answers to their questions might decide if they finalize their booking or not.
You should have an employee dedicated to customer service and integrate a live chatbot into your website for better customer support. Consider establishing a hybrid and multi-channeled system for communication. Chatbots are improving rapidly, but they can't answer all questions. Find a simple path to mingle bots and employees.
Different Payment Methods
Another aspect of your page design is to make payment as easy as possible for your customers. You should diversify the methods of receiving payment to complete the online booking process available for more people.
When it comes to online payment methods, a couple of options are usually preferred more than others. eWallets are the most common, with 36% of people using them to make payments online. Credit cards are the second option with 23%, and debit cards are the third with 12%. Being able to receive payments through all three of these methods is necessary.
Be compatible with different banks and apps, so your future guests can choose the most suitable options for them.
What to Consider While Designing A Booking Page
Your page must represent the level of quality you want to be associated with your business. To communicate your message or achieve better results through your booking page, we advise you to consider a couple of things.
Target Audience
Choosing and appealing to a target audience is one of the core aspects of marketing. Knowing your target audience allows you to connect to people who visit your website easily.
You can create a hotel guest persona and spend some time getting to know this persona more. So you should find ways to appeal to them in a way that they will give your hotel a try.
For example, older people usually prefer more leisurely and comfortable vacations, while families might prefer places where their children can partake in different activities. On the other hand, younger folk mostly want to be around other people of their age.
Your Brand Image Your Brand Image
Delivering your message through your hotel booking page is essential for a successful marketing campaign. Your brand image will dictate the way and the tone you use to convey your message.
The first step is identifying your target audience. Then, you can focus on their unique needs when creating your booking page.
The second step will be determining the value proposition of your brand. Then, you will use your value proposition to shape your brand identity and connect to your audience on an emotional level.
For example, a luxurious hotel will see their guests' stay at their hotel as almost a privilege and market it as an experience. Hotels on summer vacation destinations will dedicate a lot of space to uplifting sun, sand, and sea images. The hotels that are usually preferred for longer stays utilize a homier approach to make their guests feel more welcome.
For more on hotel marketing: How To Build A Perfect Hotel Marketing Plan
Simplicity
Simplicity will benefit your booking page on multiple levels. First of all, it will make it easier for you to communicate your value propositions to your target audience. And also, it will make it easier to maintain your booking page after it is fully operational.
Aesthetics-wise, bare essentials always get the job done, such as a couple of the most admirable pictures of your hotel and a color scheme that best represents your hotel and your brand's image.
Function and information-wise, always dedicate a space to write about the unique services you provide to your guests.
After you have convinced them to give your hotel a go and book their stay, focus on creating a short and straightforward process. The simplicity of your booking page will directly lower your abandonment rates.
A simpler page will communicate your message better, make the loading times faster and assure that your guests don't give up on the idea of booking due to an overly complicated booking process.
Security
When dealing with other people's information, you carry the responsibility of data like their social security numbers, debit, credit card numbers, and addresses. These are all important information that might compromise their security or comfort if they were ever to get leaked.
You might think something like a cyber-attack won't happen to you, but it is not as unlikely as you might think. For example, 31% of organizations have experienced cyber-attacks on their operational technology infrastructure.
The best way to protect information is to have impenetrable cyber resilience. The second-best thing to do is to ask for too much information on the initial booking page. Instead, obtain a simple channel for a safe way to receive payment.
After that, you should be in constant communication with your web developers to establish a safe infrastructure and acquire their services to maintain the safety of your booking page. Finally, remember to always be on alert. Cyber resilience is not something you can use half-measure solutions for.
How To Maintain Your Booking Page
Proper maintenance of your booking page will assure a better user experience every time someone starts their booking process on your page. This topic mostly covers keeping everything up to date and functional while improving the user experience.
Availability
There is nothing more frustrating than trying to buy something that is not available while shopping online. You can't let your online visitors book a room and inform them that you don't have vacancies. Believe us; they will talk about this disappointing experience.
Keeping the vacancy situation on your booking page up to date will be crucial for customer satisfaction. That also goes for specific rooms of your hotel, considering your guest might have booked certain rooms for their unique characteristics. If you are not using a booking engine already, integrating one may help you keep track of the room availability across your booking channels.
Photo and Videos
Probably most of their guests are not repeat customers, and they are checking your rooms and coming to your hotel for the first time. The pictures and videos you pick to display on your booking page will dictate the first impression they have about your organization. That's why hotel photography matters.
Make an effort to use visuals shot recently using modern equipment to achieve the best available quality. Every time you make a renovation or add a new section to your hotel, you must update the booking page and provide visuals to paint a more accurate picture on your guests' heads.
Amenities
As your hotel starts getting more guests and you have a bigger budget, the service and advantages you offer over your competitors may change. But, even after you set your page up, you can do more to get a competitive edge over other hotels that will be marketing to the same target audience as you.
Update the amenities section on your hotel booking page to both advertise your hotel better and manage your guests' expectations. For example, immediately put them in your amenities section if you start offering new services. But if some amenities prove to be not as helpful as you thought and you stop proving them, take them off of your booking page to prevent yourself from false advertising.
Key Takeaways
There are a lot of things you have to get right, and it might be overwhelming at first but remember your booking page is not set in stone. You will update it according to your and your guests' needs to achieve better results.
The focus must be on;
A simple booking process,
Optimization for different devices,
Making sure that your guests don't have any unanswered questions,
Assuring the safety of your guests' information, especially in the payment process,
Keeping the page up to date.
Our designer team is experienced in creating booking pages for hotels. Talk to them to learn more.
Sign up for Gourmet Newsletter
Subscribe to our newsletter to get access to exclusive content.
Get this newsletter