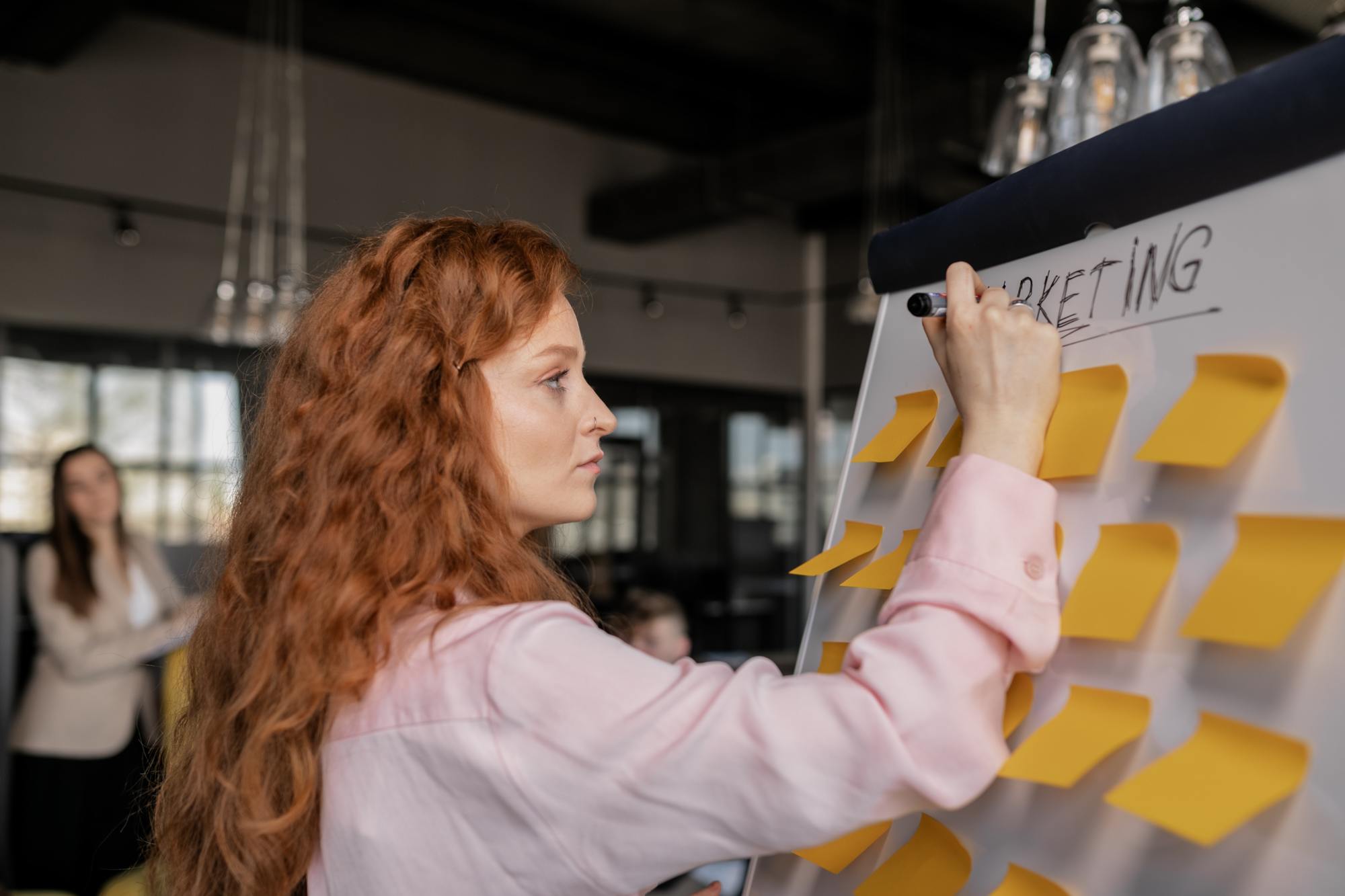 You can have the kindest staff, the best beds, and a world-class chef. But what good is an exceptional hotel if it is not filled with the cheerful sounds of your satisfied guests?
No matter what time of the year it is, there are always people out there booking their next hotel stay. Maybe it's a family looking for a nice getaway or a soon-to-be-married couple planning their dream honeymoon. And if you are looking to fill those rooms, it should be your number one priority that it is your resort that they first come across.
An estimated 700 million people will make a booking online by 2023. And 70% of all customers do their research on a smartphone. So, there are no two ways about it; you are going to learn how to get your hotel on those smartphones. And it just so happens that we might have a few things we would love to guide you on this very subject.
What Is A Marketing Plan?
To put it simply, a marketing plan is the outline of strategies you are going to use in the future to reach your target audience through advertisement campaigns. It will detail your company's approach to marketing your product to new customers.
While creating a new marketing plan, you will identify a target market, find the best way to demonstrate the value of your services to your target audience, and decide on the overall approach of your marketing campaign.
But these things are easier said than done. Research and planning will be pivotal to avoid suboptimal results. They will set a great foundation for a successful marketing plan.
You can't just go around posting ads on random websites and expect immediate results. Like any other successful project, first, you need a good plan. Every second you waste on a project that won't yield good results is wasted time and energy that can be spent elsewhere.
Get ready before starting your hotel marketing plan
To reach as wide of an audience as you would like and turn them into guests, know what you are working with and who you are dealing with. At this stage, the things you should focus on are:
Knowing Your Target Audience
There is no one size fits all marketing plan. To create a successful marketing plan, you need to know who might want to acquire your services. It is essential to know who you are addressing to make sure you have an impact on them. If you know your target audience, you can communicate your message to them more successfully.
Let's say you have the perfect resort for a family vacation. Then your target audience is adults with children. Now that you have that part of the puzzle, you can target those people with your marketing and cater to their needs.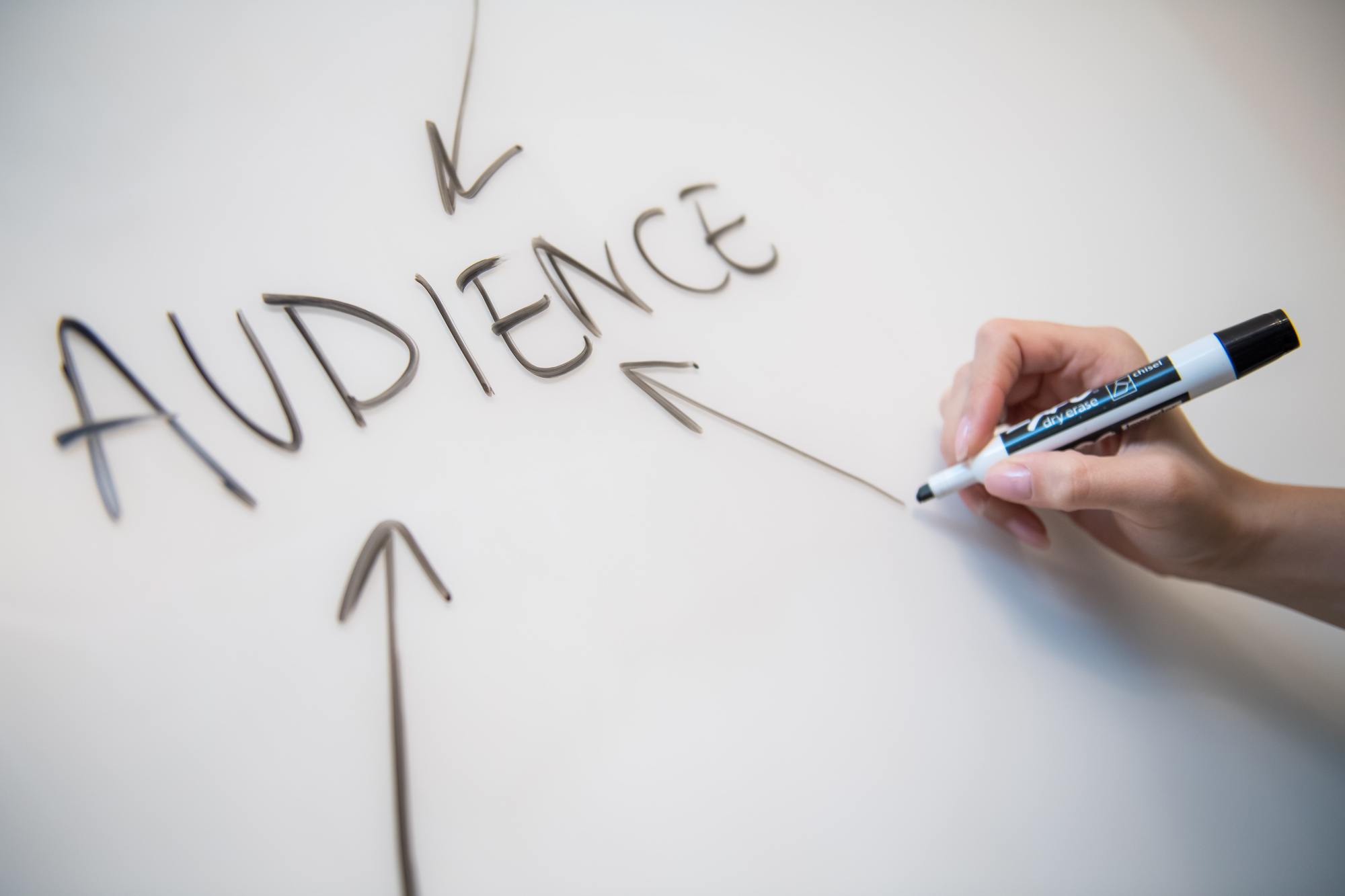 Having Insight On Your Guests' Needs
Every guest's needs will be different. For example, some will require fun pass times in the vicinity of your resort, and some will need some quiet time and privacy to relieve stress. Knowing what your guests want is the first step to a healthy client-management relationship.
Therefore, you may need to include offering unique experiences in your marketing plan. By assuring guest satisfaction after their stay, you are increasing the rating of your establishment in booking apps. We probably don't need to tell you that satisfied guests will be much more likely to turn into returned customers.
Deciding On An Approach
Your approach will determine the way you reach your target audience. For example, will you bombard every TV station in your country with ads or maybe create a healthy social media presence?
Your approach will depend on a number of things like urgency, audience, and budget. For example, if you want to boost your visibility immediately, well-designed paid ads will be your best bet. If your target audience is younger people, contemporary social media marketing will be more up your alley.
The approach also covers how you want to represent yourself. Your tone of voice, the wordings, the images… everything you use to convey your message will represent you.
Keeping An Eye On Your Competitors
Chances are, you are not the only hotel in your area that is offering a bed to incoming guests. So don't be afraid to take inspiration from the establishments around you.
Take a look at what they are doing right and what they are doing wrong, and determine what you can do better than them before you put your plan in motion.
Budgeting
All this preparation would mean nothing if you don't use your budget efficiently. It's savvy to allocate a set percentage of your yearly revenue to marketing and work with that. However, the amount of money you will invest in your hotel marketing plan entirely depends on you and your needs. No one can give a perfect number. However, an experienced hotel marketing agency can guide you.
Your budget will be one of the more flexible aspects of your marketing plan. According to the success of specific efforts, you can easily decide to allocate more resources to things that work and ditch the actions that are going nowhere.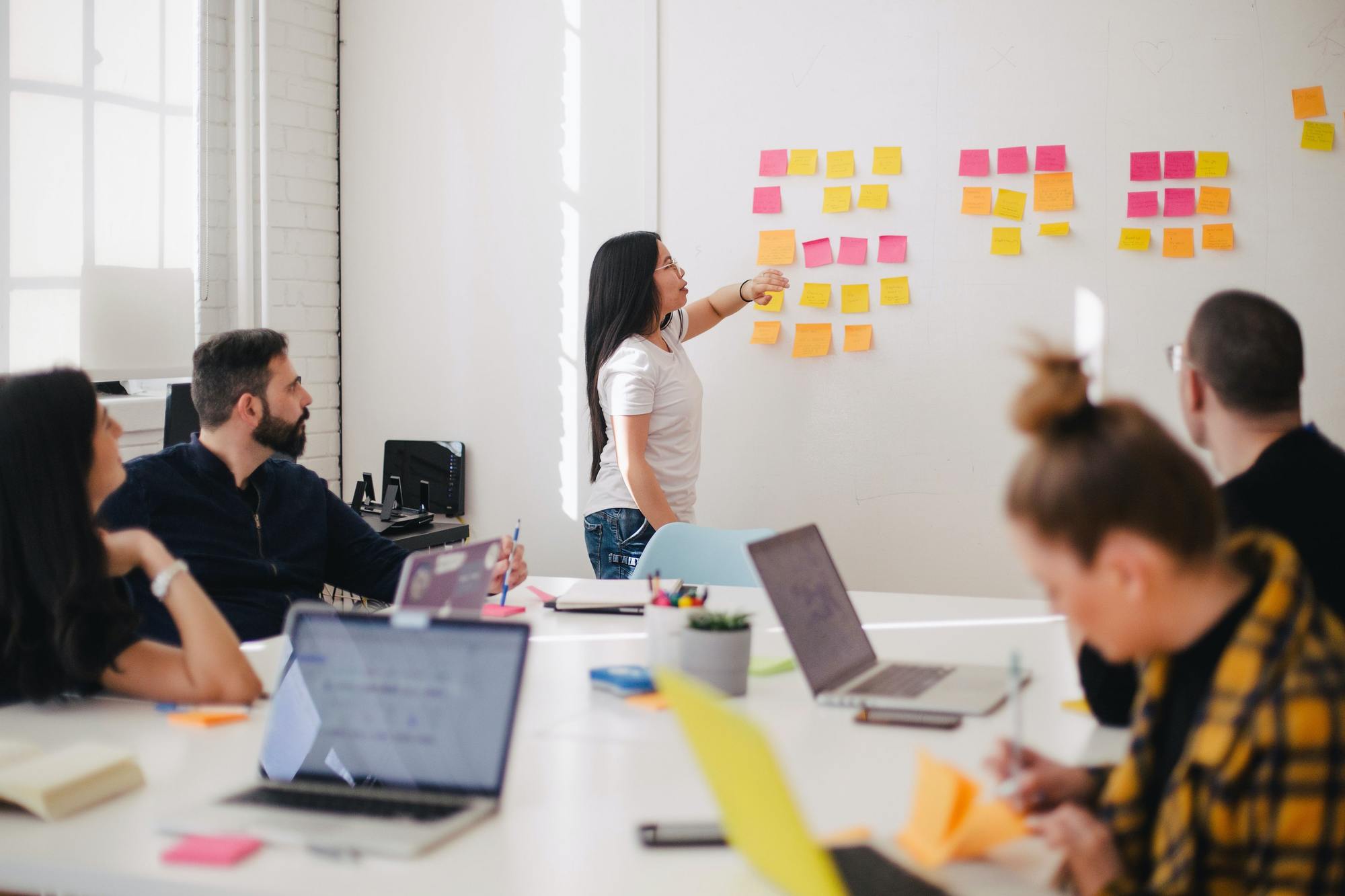 The essentials of a hotel marketing plan
Now that you are done with research, let's get down to the brass tax. You have found your target audience and have a great plan to reach them effectively. Now, I invite you to look at the channels you will use.
It is in your best interest that you learn how these channels work and go with your hotel marketing plan in a way that best represents your brand identity. Let's cut to the chase.
An Inviting Website
Your hotel's website will be one of the main extensions of your establishment. After hearing about your hotel, it will likely be the first place your customers will visit. And first impressions are critical.
Make sure that your customers' time on your website mirrors the time they spend in your hotel. So, a slick design and easy-to-use interface will go a long way. Fill your website with content that best fits your style.
Invest in SEO articles to drive consistent traffic to your website. Take informative pictures and videos to make it easy for your audience to imagine themselves at your doorstep. The sky is the limit to what you can do with your website. So get creative and contact us to broaden your perspective!
A Strong OTA and Meta Search Presence
An online travel agency, or OTA, is a third-party website that aims to distribute your hotel rooms online. They are an essential part of online marketing as they boost brand exposure. These will include websites like Booking.com and Expedia.
On the other hand, meta search is the search engine specific to industries, and the hospitality industry benefits from meta search effectively. Create well-structured booking pages so you can create conversive campaigns in the future without a lot of effort.
Learn more about meta search advertising.
Millions of people around the world use these sites and platforms to plan their leisure or business trips. Use the services they offer to the best of your abilities to reach new potential guests and familiarize your customers with your hotel quickly and easily.
They usually have a user-friendly interface to provide instant information to the visitors. So, you can note the characteristics of your rooms and services. These may include things like free Wi-Fi, a minibar, or soundproof walls.
A Top-notch Social Media Game
This one is a no-brainer. Having business accounts on popular social media sites like Instagram, Facebook, and TikTok will help you manage the image of your hotel. You can let the personality of your establishment shine through images and videos created specifically for your social media accounts.
Also see: How To Use TikTok for Hotel Marketing
You should have a steady supply of interesting posts on your profiles to encourage new visitors to experience your hospitality firsthand or remind past visitors of their great time in your hotel to make them want to come back. Your well-established social presence will support your hotel marketing plan.
You can also encourage your guests to share their time on their personal profiles by providing them with services worth sharing with the world.
Paid Ads
Everything we listed above will eventually yield great results. But garnering a loyal customer base this way also needs paid ads' backing. If you want to fill those rooms immediately, nothing will beat good search and display ads.
By targeting certain search words or finding strategically sound spaces to put your ads on, you can promote your establishment by getting your ads on your target audience's screens. Search ads will be particularly useful, considering they come with the convenience of being able to target the people you want through searched keywords.
Be careful, though. Other establishments around you might try the same thing. Choosing creative keywords will make you stand out among other hotels that might be similar to yours.
We can help you advertise your hotel.
Everything is Set in Motion. Now What?
You have your website set. Your social media accounts are filled to the brim with a steady supply of great posts. And to top it off, you are efficiently playing ads. Don't let these accomplishments trick you into thinking you are done with your marketing plan.
The power is in the details. Now it's time for you to analyze and adjust your marketing plan to improve results. Managing your marketing plan on the go is just as important as setting it in motion.
Optimization
Just setting up your site and letting it do its magic is not enough. The better your website is, the easier it is for people to use it. Don't make the process overly complicated to avoid any misunderstandings and ensure that your website is running as intended.
Considering that a good chunk of your potential customers uses their smartphones to make reservations, mobile optimization is vital. Therefore, your site will run just as perfectly on people's phones as it does on desktop computers.
Engage with Negative Response
You can't make everybody happy. Hopefully, you have cut down on unhappy customers by having insight into your customers' needs and providing everything you have promised. But if you are working in the service industry, it doesn't matter how good you are. You are bound to have unhappy customers eventually.
You need to take the reputation of your establishment into your own hands. If your customers leave negative reviews on your hotel's website or OTA profiles, contact them and understand what they were unsatisfied with. Some complaints will be reasonable, and you can assure your customers that the problems will be assessed shortly. Other complaints, on the other hand, won't be so fair and, in those cases, it is essential to know whether to engage or not.
Also, having an experienced and professional team will help you protect your business's stellar reputation.
Learn how to manage negative reviews online.
Access Analytics
Have a good grasp of how your plan is doing by analyzing the results you are getting. Know which part of your campaign is doing the best, so when it comes to making a new plan, you know what works best. And by understanding what doesn't work, you can cut costs by spending less money on suboptimal strategies.
Statistics will guide you on your mission to make the best marketing plan you can hope for.
Be Mindful of Your Mistakes and Adjust
If you don't learn from your mistakes, you will repeat them. Nothing is set in stone when it comes to your own individual hotel marketing plan, and you have to realize it is a learning process.
Don't be afraid to admit mistakes if you conclude that certain aspects of your marketing plan don't perform as well as you had hoped or feel the need to change your overall strategy.
Swallow your pride and adjust your approach according to your needs. This will make you more mature as a marketer. When the time to create a new plan comes, you have the wisdom of experiences in your hands.
Key Takeaways
A hotel marketing plan requires evaluating various details, including your current online presence and future campaigns. For a conversive strategy, make sure that
You know your audience,
Your website serves well,
Your social media accounts are well-established and engaging,
Your budget fits what you want to apply,
Your pages are optimized,
You manage negative and positive reviews professionally,
You learn from your mistakes.
As a marketing agency specializing in hotel marketing and advertising, we can help you create a hotel marketing plan and put it into action professionally. Contact us to learn more.
Sign up for Gourmet Newsletter
Subscribe to our newsletter to get access to exclusive content.
Get this newsletter