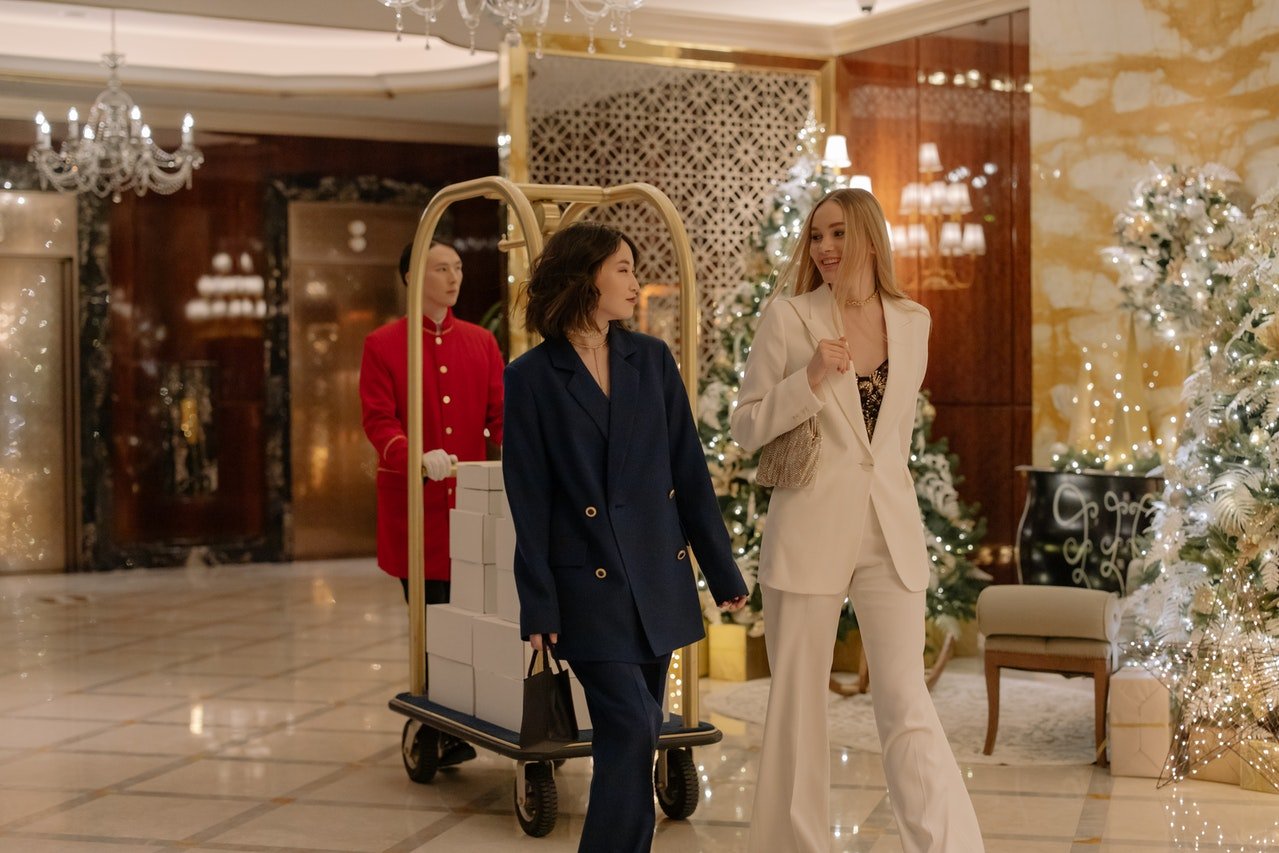 Customers search for the perfect hotel for themselves among many hotels. Each one has a variety of reasons to prefer their ideal hotel.
Knowledge based on the hotel customers' real behavior will definitely help you get more power in the highly competitive hospitality industry. Finally, that's how you can convince them to choose your hotel.
Understanding customers' decision-making process is paramount for hotels to be booming. Your hotel should be familiar with the why and how people choose your hotel to create better services and amenities for them. And obviously for brand awareness and visibility.
Moreover, defining your customers' profile and specifying your target customers is essential to reach people and raise your bookings. Once you comprehend the reasons behind the choices, you will be able to improve new strategies for accessing your prospects.
Checkpoints of hotel customers
The most common criteria that affect customer choices are, as such, reviews, hotel facilities, unique experiences, brand trust, location, and personalized marketing. These are all significant in the process of decision-making.
We will go through these topics to reveal how you can encourage customers to choose your hotel.
So, if you are ready, let's start.
Reviews
People tend to give an ear to other people generally. Therefore, the reviews of your customers guide your target customers.
Positive reviews directly affect their decision-making process. For example, 92% of people trust non-paid recommendations, according to the survey. Seeing and reading about unforgettable experiences of guests in your hotel raise your potential customer's interest in your hotel. Encourage guests to share their experiences through social media accounts and your website.
Because negative reviews detract your targets from you, you should take action about these reviews. You have a chance to change their ideas by responding to them and trying to fix the situation. This is an excellent opportunity for you to impress your brokenhearted guests.
Paying attention to the reviews from various platforms and using them efficiently pull your target customers to your hotel and create a permanent relationship between you and your guests.

Hotel Facilities
Your potential customers search for your hotel facilities. This is a doubtless criteria for them. Of course, their expectations can vary due to their social and economic situations, but they all have certain expectations.
You should present your hotel's amenities on your website and social media accounts. In addition, you can emphasize different amenities for particular traveler profiles. For instance, for business guests, you should exhibit your internet connectivity, conference, and meeting rooms.
At the same time, for family travelers, you can promote your facilities that are suitable for families, like children's activities, security, and a play garden.
Of course, there are standard criteria that all people care about.
For instance, the first and most important one is cleanliness. Naturally, customers do not choose a hotel that does not seem hygienic. They expect clean rooms, bathrooms, and shared spaces.
Studies show that 75% of the guests measure the hotel's cleanliness by the bathroom condition. Therefore, you should ensure that your hotel prioritizes cleanliness, especially after the Covid-19 pandemic.
Also, the service is substantial for customers. Besides the essential services like online booking, detailed room images, information by FAQ, and booking assistance, they look for what you offer more.
Additional services guarantee higher customer satisfaction. These services may be anything like free Wi-Fi, a gym center, laundry, beaches, transportation facilities, or special activities for children.
The restaurant is essential for customers. Travelers tend to choose hotels where they can experience the traditional cuisine of the destination. Promoting gourmet food options of your restaurant, your highlighted drinks, and desserts arouse the customers' attention. They will taste your restaurant flavors, which affects their decision-making process.
Unique Experiences
Customers do not want an unpleasant surprise, even if they are open to adventures. They want to be sure of what they will meet within the hotel. So, providing them a unique hotel experience before arriving will gloss you among other hotels.
That is not difficult to virtualize unique experiences. Technological innovations like Virtual Reality, 3D and 360-degree images, virtual reality hotel and destination tours, and Metaverse advertising provide you limitless opportunities to create these experiences.
Once they feel the positive experience, it will be easy to decide on a hotel that offers these experiences for them.
Including photos, videos, and virtual reality options on your website and in your marketing strategy also creates a bridge to potential customers.
Since people are disposed to show interest and share images rather than written text, you can reach more people by inspiriting them to share your entertaining and impressive content.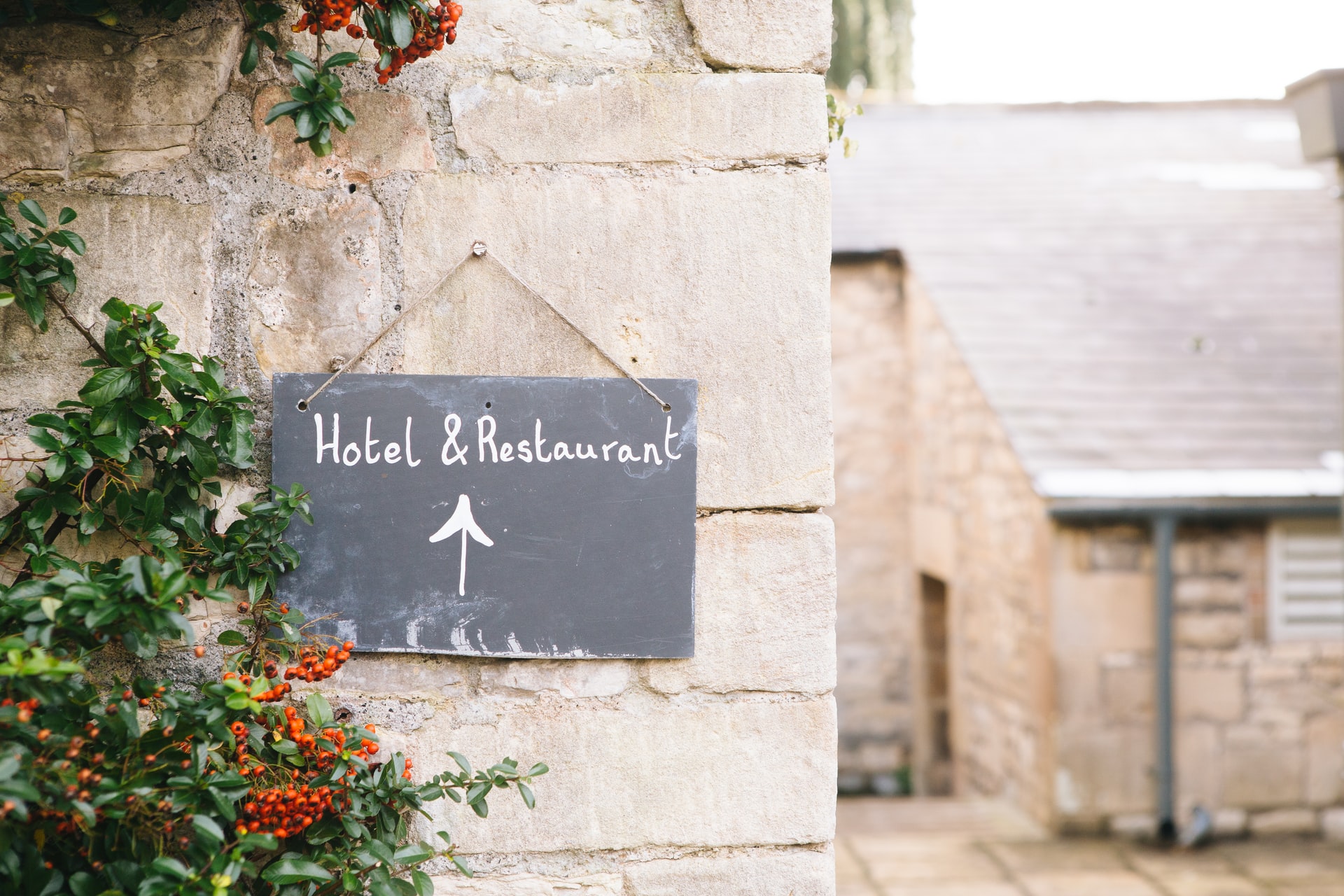 Brand Trust
Customers do not only listen to their reasons but more generally listen to their feelings. At this point, trust is essential in today's world, which is full of misinformation, fraud, and trolling. So, as the hotel is honest, the customers will be more volunteer to prefer that hotel.
Brand trust is a key that opens your customers' hearts and allows attachment. It also makes your hotel reliable but also enables customer loyalty.
Building your content marketing around a narrative that addresses customers' feelings. Moreover, calling your guests to join this narrative will be an advantage in sustaining the continuity of guests' visits. Customer loyalty is hard to get, but it is possible through emotional relationships founded on trust.
Also, hotel staff members' attitude affects guest loyalty and their trust. Customers appreciate problem-solving, reliable service, and responsibility for guests' needs. Farther, if employees create an emotional connection with guests, they'll be more likely to prefer your hotel again when they need one.
As the connection gets deeper, your guests will be more eager to share their personal experiences and feelings via their social media channels.
So naturally, this means more positive recommendations to their contacts. And as we said earlier, recommendations and reviews are necessary for your hotel marketing.
Location
Location is one of the most significant aspects of a hotel when people are in the decision-making process.
Travelers do not like spending time locating a hotel. Instead, they want to arrive quickly and begin to unwind as they wish. So, the location of your hotel is distinctive in travelers' choices.
Is it near the airport? How will guests be transported to your hotel? What are the places around the hotel? Are there any museums, natural beauties, art galleries, concert organizations, or restaurants that you recommend? Is the hotel in the heart of the city? Is it near the sea or at the center of business hubs?
These questions need to be answered by your marketing content to offer the customers why they should choose your location. You should show that your location is perfect for what they need. And you should also ensure them they will not have any difficulties with transportation.
Email marketing, social media, and your website can be channels to reach target customers while you enable them direct experience opportunities through your virtual reality tours.
Personalized Marketing
There are several hotel guest personas, each of which has different needs and demands personalized marketing strategies to be reached.
You must analyze your customers according to their social situations, travel motivations, budgets, transportation preferences, etc.
For instance, if you want to call out to environmentally responsible travelers who consider the environmental impact they left during their travel and want to reduce it to the minimum. So you need to highlight your boutique, eco-friendly and renewable features in your webpage and social media posts.
Or you may target families with children. Then you should have specific amenities like babysitting service, laundry, and healthy food options.
These travelers may prefer a swimming pool or beach for their children, demand a more secure and quiet ambiance, and be enthusiastic about joining cultural activities. You should show them that your hotel is friend-friendly and they can find everything they need there.
These examples can be varied, but the main point is that you need to create content for your marketing strategies taking these particular traveler personas into account. Each persona requires a distinct perspective. Therefore, you should define your target group or groups and focus on arousing their attention to your property.
Final Landmarks
During their decision-making process, there are crucial and foundational issues that customers always take into consideration. Even though their weight of importance may change individually, almost every traveler wants to put a checkmark on these lines. Here they are:
Reviews and recommendations are extremely important for your potential guests.
Hotel facilities are determinant for every customer with some basics like cleanliness, services, and restaurant options.
Customers desire unique experiences in your hotel even before arriving at your hotel with Virtual Reality facilities.
Brand trust is fundamental for gaining new customers and attaching your former guests, i.e., customer loyalty.
Location is the backbone of your hotel while customers choose to book because the location will be at the center of their choices.
Your hotel should aim to meet the specific needs of various hotel guest personas while you specify your target and personalize your marketing content according to this target.
As a hotel website agency, we expect you to trust us and leave yourself to us to present your hotels in the best way in the digital world and make the user experience positive.
As a hotel advertising agency, we guarantee that you will increase your bookings and we offer our service with care.
Sign up for Gourmet Newsletter
Subscribe to our newsletter to get access to exclusive content.
Get this newsletter