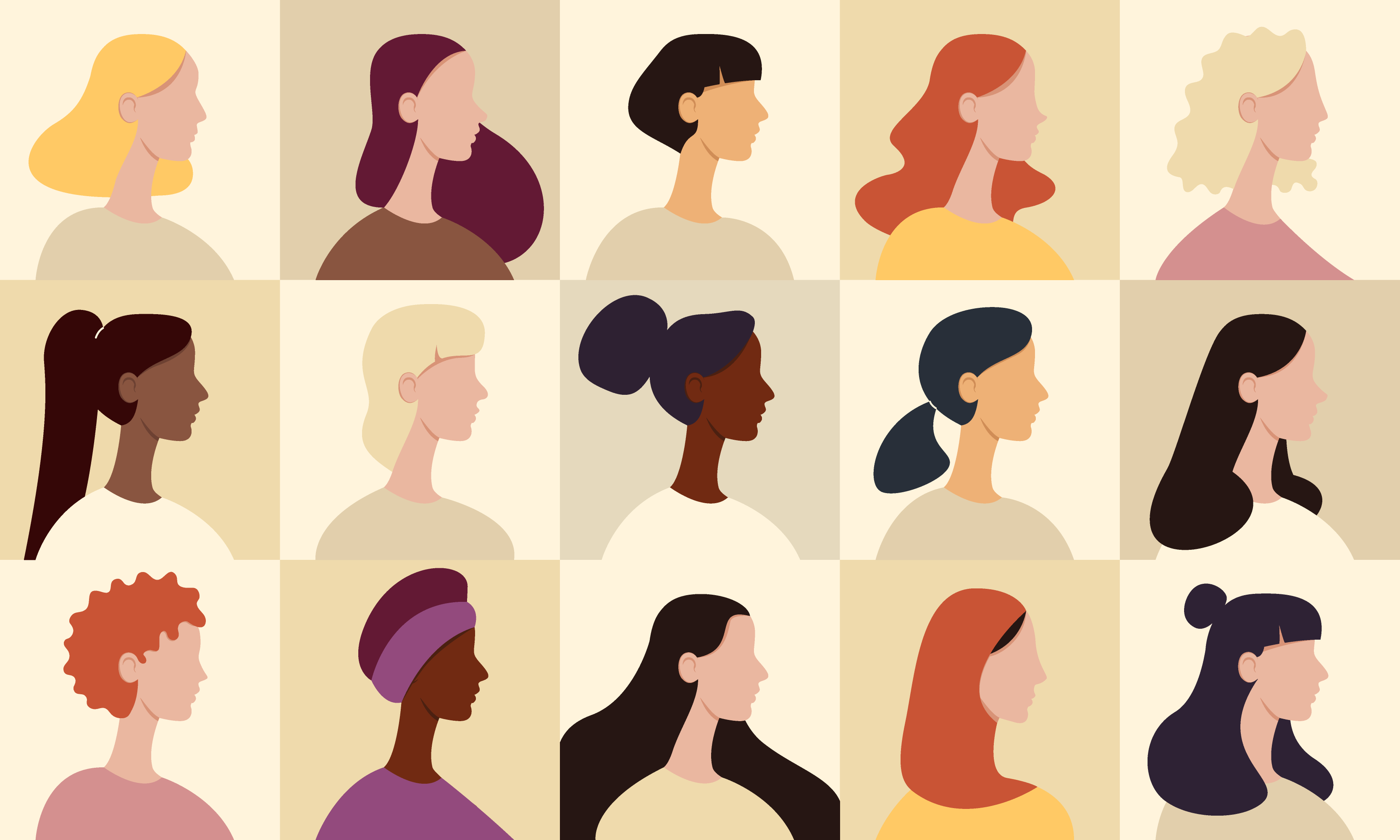 Creating guest personas and offering personalized experiences specific to the needs and preferences of each persona is essential to making your audience love your services and products.
To understand how this works as a hotelier, imagine this:
You wouldn't propose the same special offers to a family on vacation as you would to a solo traveler with a company-sponsored stay. These two customer personas are quite different and they expect different services.
Exploring the types of hotel guest personas helps you boost the guest experience. That's great for getting amazing guest reviews, a longer length of stay, and more.
What is a hotel guest persona?
A hotel guest persona is a made-up character who fits your potential guests and is willing to look at your website and book a room. Effectively, they represent the shopping behavior that your guests make while considering a reservation in your hotel.
By categorizing these personas in your marketing strategy, you may offer them the relevant message. Well, what is a relevant marketing message? It suits your ideal guest's demands and expectations at a moment when they are most attentive.
Why do you need guest personas?
Guest personas provide you with insight and assurance when developing effective advertising, delivery, and profit management techniques for your hotel.
Through this process, you will begin to acquire a sense of what they like and don't like, their booking habits, and their income profile. As a result, you will have a great picture of the guest's journey.
So you can tailor your hotel marketing strategy for each buyer persona to be consistent with the customer experience. Not only will this increase the likelihood of a booking, but it will also maintain good brand equity and a loyal customer base.
Additionally, while they are in the hotel, you will maximize revenue from them since the packages your team generates for each persona will appeal to them. Event planners can also take great advantage of these personas for their marketing campaigns.
How to create hotel guest personas?
To gather information, you must examine your data sources such as online reviews, social media posts, comments, online or offline surveys, and analytics tools.
Communicate with your guests
Asking your top customers how they discovered your hotel and why they chose to stay at your hotel might be the best way to gain a similar kind of guest persona. The better you grasp their motivations, the simpler it may be to attract individuals similar to them. Moreover, reading your previous visitor evaluations can help you a lot.
There are some fundamental questions you should follow. For example, you can ask your staff to ask about these topics in their conversations with customers:
Who are these people?
How do they make bookings?
What do they want to get out of their stay?
What will their budget be?
How are they traveling around?
Discover their motivation
It is better to start by analyzing the consumption drivers and patterns. Your data has the potential to disclose a lot about your visitors.
For example, "Where does their need originate from?" and "Why do people choose to stay at your hotel?" are the most valuable questions to answer. The main idea is to get to know why they are here.
Be open to new approaches
Constantly trying new subsets of your database for interaction and sale is yet another technique to discover guest personalities. Each new section gives a chance to explore new personas and better knowledge of the ones you already have. If you insist on a persona, you can miss a high potential.
For example, reports showing the reservations by region, pricing option, or channel allow you to find out trends. And trends give a deeper understanding of your preferred kind of visitor.
Tools to get help for more insight
Technology is here to improve your persona. These 3 tools are not fortune tellers, but they will tell you about your potential guests.
Google Analytics
Google Analytics provides you with a great deal of data on your website visitors' likes, needs, and wishes, allowing you to understand better what your target audience is like.
It assists you in analyzing;
how they give attention to your website,
what factors brought them there,
which groups are by far the most likely to visit your accommodation,
and what features generate the most reservations for a specific demographic.
Demographics statistics can allow you to discover essential details about your website's visitors, such as their age, region, gender, and the platform they're using.
Social Media Analytics
You can compare the demographic data you've gathered from your social media analytics with the information you've collected from your Google Analytics.
Most social media networks allow you to see your audience's age, gender, and region. This will allow you to create an idea of the different guests you should include in your presentations.
CRM Data Analytics
An examination of your retail CRM can provide you with a plethora of data on the kind of individuals that frequently visit your establishment.
While ascribing names and categories to those groups, make an effort to be more specific. For example, "leisure" and "business" might be too wide for a category based on your hotel's location.
What are hotel guest personas?
To help you get started, we've put together a list of guest personas. Some of them may show up at your hotel on a regular basis, while others you'll discover when you go data-crazy.
Here is our list:
Business Traveler
Environmentally Responsible Traveler
Gen Z Traveler or Millennials
The Family Traveler
Healthy Traveler
Digital Nomads
Backpacker
Holiday Traveler
Luxury
How to meet their needs?
Business Traveler
Business travelers are people who travel for work. Since they're not paying the costs, business travelers are frequently less price-sensitive than others. These visitors are likely to be on a restricted agenda and value convenience.
They aren't going to see the sights, but they will be looking for WiFi and excellent meals for both personal and business reasons. The business traveler seeks a smooth shift from work to play on bleisure travels. Hotels with a good brand quality typically entice them with rewards cards and occasional upgrades as a part of marketing efforts.
Having a restaurant and other business service information on hand might be very helpful (FedEx, Kinkos, etc.). Emphasizing timeliness, comfort, and self-service will also make them happy. Moreover, laundry and pressing services are the most likely services they require.
Environmentally Responsible Traveler
Even though travel is necessarily carbon-intensive, there has been a significant increase in eco-conscious visitors. These environmentally responsible people are well aware of the environmental impact left by their trips. As a result, they strive to do everything possible to reduce it.
They generally choose to purchase goods regionally, utilizing renewable technology and green products and lowering energy consumption on the facility. Environmentally responsible travelers stay in various places as long as they are environmentally aware. Many people would prefer boutique, eco-conscious hotels, whereas others choose large businesses with an environmental promise. Therefore it's great to learn how to be a sustainable hotel.
Be open and honest with this type of guest on your business's webpage and during the booking process. So they can comfortably select your residence above others. However, greenwashing is their no-no.
Gen Z Traveler
Gap year students, university students, and recent graduates on vacation can make a big part of your customer base. They travel for a variety of reasons, including social events. As a result, these young individuals become an increasingly significant guest persona each coming year.
They're budget-conscious, but they won't compromise on services like fast WiFi, on-site laundry, and a good location. They also love to share their adventures on social networks, so networking influences their choices. And they don't hesitate to give referrals.
New generation travelers are often not equipped with all travel requirements and knowledge. Being attentive and recognizing their needs can make them feel safe. Practical advice, such as those on security measures and transportation, is always appreciated by this group.
The Family Traveler
Do you have a babysitting service? For example, if the family traveler is your audience, you will need it. Nowadays, parents intend to keep their journeys going with their children as they become knowledgeable travelers. And they will need to know what your services are for the kids. Reveal all the offerings on the booking engine.
These visitors will have somewhat more diverse demands than standard hotel visitors. For example, kid-friendly spaces, comfortable and safe transportation offers, healthy food, or even a smiling pancake can help you attract families.
The family traveler prefers child-friendly accommodations with big living spaces as well as plenty of activities for the youngsters. It is also great to offer listings of local cafes and sights appropriate for big families. Help them out through their travel.
Healthy Traveler
People take care of themselves much more than ever. Have you realized that bioproducts and yoga classes are increasing drastically? All industries adapt to the change, and your hotel management should be aware of this trend.
Healthy travelers often go out on a journey in search of their own happiness and health. They might decide to remain in a particular place to cleanse, practice mindfulness and meditation, or maintain good eating habits.
They frequently travel solo, but they want to meet other people with matching passions and ambitions once they get to their destination. According to their ultimate objective, they may prefer pilates, spa sessions, exercise routines, outside walks, or even psychological counseling.
If you offer them some of these, you will immediately increase your direct bookings by healthy travelers.
Digital Nomad
Remote working has become a popular type of employment. These digital nomads can work from anywhere with internet access. Some are self-employed, whereas others work for enterprises online. However, they all have one common factor: they are extremely mobile and flexible.
Because of the nature of their employment, internet access is a prominent concern. Unstable or weak WiFi is frequently a huge deal. They also want an adaptable environment that they can use both for business and pleasure.
Making every attempt to create a community on request will keep them in your business. Providing an updated calendar of local business and travel-related meetings will be helpful, even if the events aren't at your resort. Digital nomads strive to immerse themselves in the community that surrounds them.
Backpacker
Backpackers are often budget conscious and only demand the bare minimum in terms of lodging. This type of traveler takes numerous journeys per year, usually to diverse destinations rather than the same ones.
They would like to experience the destination through the eyes of a native. It would be best if you had a lot of local suggestions and brochures prepared for backpackers. They want to try authentic cuisine, stay in surrounding neighborhoods, and go out at night. Backpackers usually keep themselves occupied during their travel to capture as much local culture as possible. For them, free WiFi is a must.
Holiday Traveler
The holiday traveler is a standard hotel guest persona who travels once or twice a year. They usually travel in groups of friends or family and hardly go alone. These people will have some money to spend, but they will be picky as to where they waste money.
This group enjoys visiting all of the major spots at a specific destination. They may return to a location multiple times, but this is unlikely. As a result, they want to squeeze every last drop out of it while they're in an area. They'll most likely take part in tour guides as well as try plenty of ways to rest and recover before going to their regular routines.
Comfort Traveler
Comfort travelers have great expectations for their unique experiences and are likely to pay more money for them. Although the price may not be the most influential concern, quality is. Comfort travelers frequently make an extensive investigation (sometimes with the help of a travel agent) and have a basic idea of what they want to explore.
The majority of these passengers are elderly; however, this is not always the case. Out of the hotel, they search for exclusive access to VIP events and exclusive visits to renowned tourist attractions. In addition, their trips frequently include a lot of shopping.
Excellent care, close attention, and an interest in helping are requirements for this type of hotel guest persona. Here is the tip: a strong determinant of their well-being depends on providing them with what they desire before they can even ask.
Hotel guest personas, in short
Only when you've figured out who your hotel guests are, you can develop the offerings, messages, and techniques that will appeal to them the most.
Every hotel or hostel can have a main audience of several guest personas. By understanding the workings of hotel guest personas and employing these personas in your marketing strategy and decisions, the aim is to bring in as many desirable guests as possible.
Sign up for Gourmet Newsletter
Subscribe to our newsletter to get access to exclusive content.
Get this newsletter