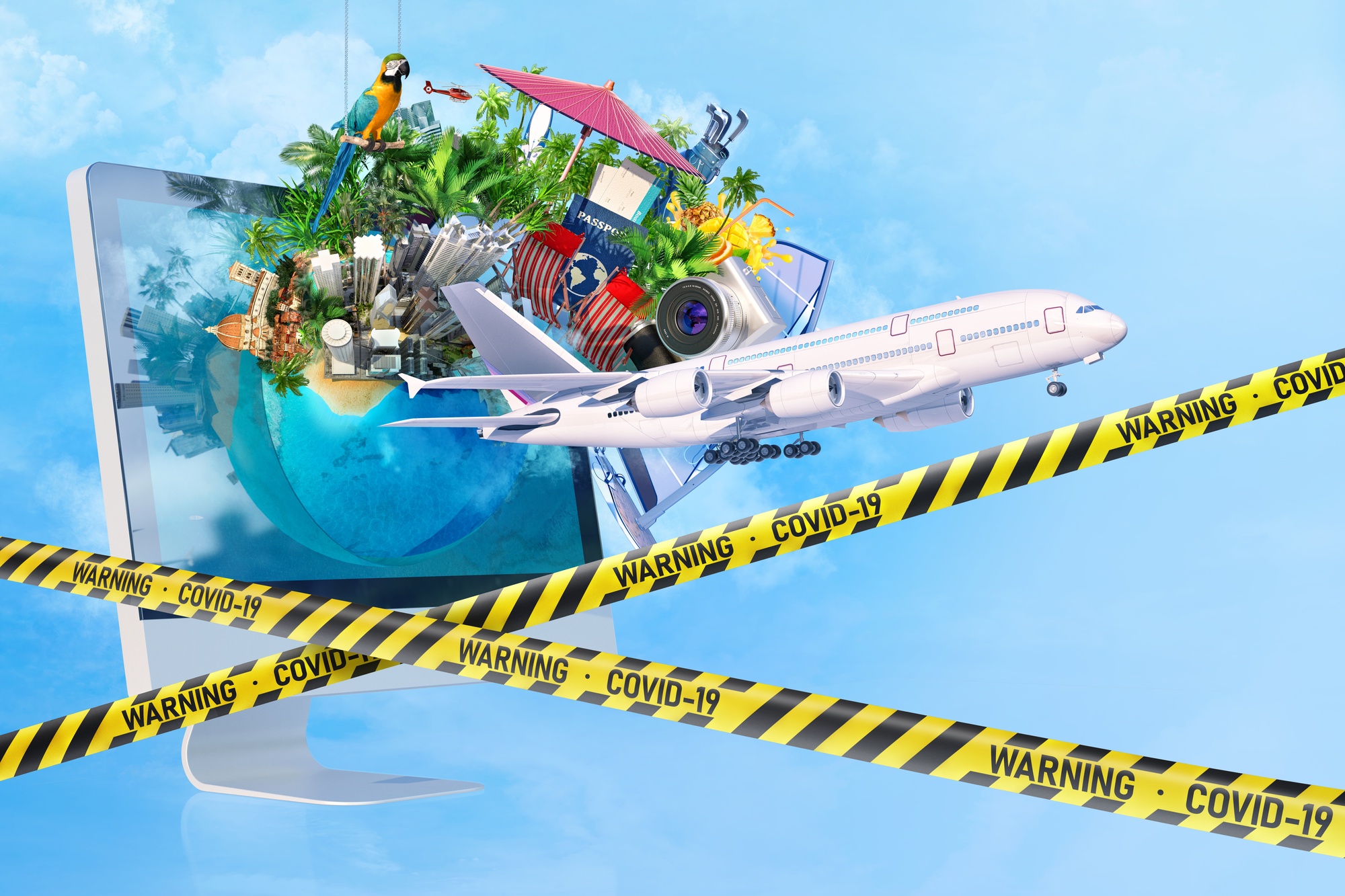 The travel industry has shifted and reshaped forever following the COVID-19 pandemic. There have been innovations that have risen because of necessity but are likely to stay around forever. Surveys from industry leaders like Tripadvisor indicate an enthusiasm among travelers to get back to traveling and visiting loved ones, both domestically and internationally. However, vaccinations and health protocols will play a big role in the future of the industry. Here are five trends to watch out for in the travel industry in 2021.
Sustainable Tourism
The COVID-19 pandemic has sped up the conversation about how the impact of human activity on the environment and on communities around them. People are likely to look for alternative travel options to avoid overcrowding in popular destinations. In addition, people will look to travel during off-peak seasons.
Further, there will be less carrying of plastics as time goes by. People will recommend destinations that support green initiatives to other people who are conscious of human impact on the environment. Hotels and other tourism businesses should position themselves appropriately by reducing waste and recycling where possible. Tourists in future will be curious about the CSR efforts of hotels. They will want to know how their money impacts communities. It's all part of a bigger conversation around regenerative travel.
Working While on Vacation
An increased acceptance of work-from-home models means that people can travel during any time of the year. Hotels will have to make their establishments attractive for these travelers. If they do so, they will see people booking longer stays as they will not be in a hurry to go back to their offices.
To attract business travelers, hotels will need good Wi-Fi. They could also set aside workspaces for people seeking uninterrupted work sessions in the middle of their holiday. These travelers also demand a high level of privacy and cleanliness. To make the stays more attractive, hotels must ensure they have additional facilities. These include gyms, spas, and outdoor activities like hiking.
The Search for Simple Pleasures
The pandemic has made people more appreciative of the beauty of nature. As a result, we are likely to see travelers who are seeking simpler stays where nature is a key selling point. People spent a lot of time indoors in 2020, and therefore, are looking for hiking opportunities, clean air, and relaxing experiences surrounded by nature. Loved ones did not meet as often as they would have liked in 2020. They will look to do so this year. These travelers will look for private villas to spend with family this year. Hotels should prepare packages to attract such bookers.
Domestic Travel
Domestic travel will play a great role in helping the tourism industry get back on its feet. Vaccination passports for a part of other restrictions in international travel. This means that local destinations are high on people's options lists for traveling.
People targeting local travelers should seek ways to improve their offerings. Most travelers are willing to visit places they have visited before for familiarity. However, they can improve their experiences by taking tours of historical sites in an area and sampling local culture. Other ways of improving domestic travel include inviting guest chefs and offering new drinks menus.
Safety Measures
Travelers will be interested in the measures that establishments are taking to protect employees and guests. People will avoid locations marked as disease red zones. Responsible authorities and hospitality establishments will have to work together to produce and communicate standard safety measures to instill confidence in travelers. The clearer the communication from a particular establishment, the more likely that it will receive visitors.
Travelers will also be taking safety measures of their own. For instance, there is likely to be a preference for people driving themselves around during holidays as opposed to public transport. People will rent out cars when they get to a particular destination. In airports and other points of entry into a country, travelers will have to submit to checks and protocols in that jurisdiction.
Search for Value
Whenever there is an economic downturn, people tend to become very conscious about the value they are getting for services. Over the next few months, travelers are very much likely to spend a lot of time making comparisons between different destinations before booking. Travelers will look for clarity in cancellation policies, refund processes, room sizes, and exact locations of establishments. Hotels must ensure they share this information not only on their websites but those of booking agencies as well. In the eyes of travelers, vagueness in information given on booking websites is dishonest. Hotels must offer genuine value for prices, more choices, and greater flexibility to customers.
Greater Reliance and Application of Technology
This year is likely to see an increased use of technology to improve user experiences in the travel industry. Many travelers want the choice to make last-minute bookings through apps. Digitization has eliminated human-to-human interactions in many areas of our lives. The same will happen in the tourism and travel sector. Self-check-ins became quite popular at the height of the pandemic, and this will continue in the sector. In large establishments, augmented reality can be used to help people locate their rooms, pools, and gyms. This further reduces reliance on human capital to make guests comfortable.
Hotel applications will offer a lot of functionalities. Guests will be able to book tables, order in from their rooms, and finally make contactless payments during the check-out process.
The Future of the Industry in 2021 and Beyond
The travel industry is slowly recovering after the economic downturn of 2020. Vaccination is playing a key role in building confidence. The changes in health protocols, and greater use of technology in the sector are likely to be permanent in the sector. People will want to know the health measures being taken to protect them. Contactless booking, checking, and payment will be around forever. It's all for the better development of the industry.
Sign up for Gourmet Newsletter
Subscribe to our newsletter to get access to exclusive content.
Get this newsletter