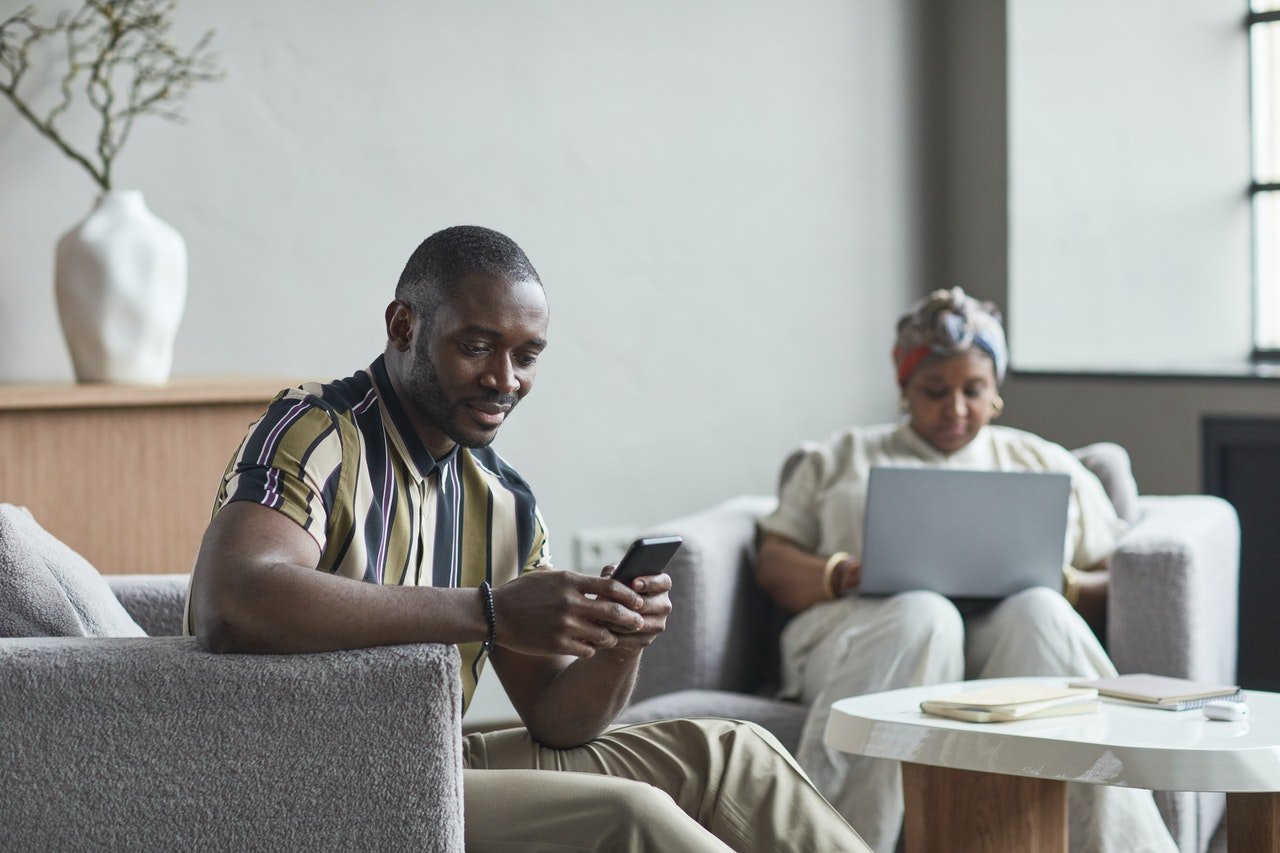 Hoteliers target business travelers more than ever because almost 40% of hotel guests are business travelers.
You can offer the most relevant experience for your target market when you know who your target is. Therefore it's critical to identify and understand business travelers once you want to attract them for their business trips.
Business travelers are on the go for different reasons and need different services and amenities. Understanding them is vital for gaining more bookings. Since they are numerous and spend more, they are a critical target market for hotels.
Also see: Hotel Marketing Strategies and Ideas in 2022: The Complete Guide
Why do hotels need to attract business travelers?
Business travelers are high in number and constantly on the move. Hotels can derive a significant advantage from this constant movement.
If you improve your amenities for business travelers and optimize your marketing efforts accordingly, you can increase your occupancy rates, especially in the dead seasons.
The unstoppable growth of globalization increases the number of business travelers. Optimizing hotels to fulfill the needs of business travelers and targeting them for marketing efforts are smart moves for hotel businesses.
Hotel brands are in a more challenging environment today. Boutique hotels, Airbnb rooms and houses, and other growing accommodation options designed for corporate guests are taking up a lot of space in the market.
In order to keep this target market in hand, hoteliers need
hotel management,
marketing campaigns,
SEO,
hotel websites,
digital marketing, and
social media marketing geared toward business travelers.
Also, it goes without saying that they will be repeat guests if you manage to please them. These repeat customers are invaluable for word-of-mouth marketing among business travelers. You will not have to exert extra effort to convince your potential guests. Touching one traveler will bring you more guests from the same demographic.
What do business travelers want in a hotel?
Let's keep it simple and start with facts.
The statistics

show that business travelers choose their accommodation according to quality (44%), trustworthiness (38%), convenience (40%), quietness (30%), affordability (28%), and coziness (28%).
They still work while traveling.
So, they need to rest well and have space to work. Corporate guests often stay in hotels to fulfill their duties around or within the hotel. Also, they might be stressed because of the change of place and intense workload. So they prioritize quality over price.
Guest experience is pivotal again here.
Either way, they probably won't care about luxurious activities or events at the hotel like leisure travelers. Instead, they want fast and qualified service to feel as if they are at their office and their needs are being met.
Here are some of the top amenities that help you be the best hotel for business travelers.
Easy Booking Process
Business travelers use hotel rooms for a very short time, so they would not be willing to waste their time with lengthy procedures. To attract them, you may offer quick check-in and check-out services, simple online booking options, airport pickup and drop-off, and so on.
It is imperative to make the procedures as fast and straightforward as possible. You can offer unique online booking options and incentives for them. They will spend less time making a decision if you give them three options or fewer. Here your revenue management skills will also play a significant role in finding the most appropriate offer.
Fast and Secure Internet Connection
Business travelers use the internet for work, and these people firstly seek connection options in a hotel. If you want to be the best hotel for business trips, you need to offer well-functioning Wi-Fi and other effective connection options so that you can attract business travelers.
They would not want to be distracted by connection issues. So, it's helpful to know that the more qualified connection options you have, the more business travelers you get.
However, offering Wi-Fi is not enough. High-speed internet is also essential, and your Wi-Fi must be reliable. With the expansion of remote work, secure internet is on the agenda of companies. They may choose your hotel if they know you offer a secure connection.
Comfortable and Silent Working Space
Business travelers carry their work with them. They might need a workspace with comfortable chairs and tables in private study rooms or shared workspaces. These amenities could help them feel more focused.
Plus, seeing other people working could boost their motivation. However, besides shared workspaces, some business travelers might want privacy. To keep them productive, it is helpful to provide them with multiple options so they can select the one that works best for them.
Small but Effective Services
We've talked about quick procedures, connectivity, comfortable workspaces… These are the top hotel amenities for business travelers, but there are also small features for a satisfying hotel experience. These might include easy access to dry-cleaning services, laundry services, room service, and so on.
Business travelers need quick and reliable services. So, to attract business travelers, you need to offer these kinds of small amenities quickly and thoughtfully. Let these small steps make you bigger.
Space for Networking
Another thing that business travelers want to see might be business-related opportunities. Let's say X company and Y company want to form a partnership but cannot agree on where they will hold the meeting.
You could introduce your meeting rooms, conference halls, and other amenities geared toward business travelers as the best hotel for business travelers. You can also offer equipment for those meetings. If you please them with these options, they will please you with new customers.
Wellbeing and Health Opportunities
Business travelers are also people. They do not always work and might want to take care of themselves and enjoy their free time. They probably would not care about events such as magic shows, disco nights, etc. But they may prefer other amenities like fitness centers, spas, pools, high-quality food, and beverage services.
It is essential to have well-being and health amenities when they take a break and seek an escape from work.
You should use the finest quality products for food. Plus, since many people have different diets, you should be able to offer various options. You consider providing vegetarian, vegan, and gluten-free options.
This is also another time-saver option. If they can't find a proper meal for themselves, they might go out and look for another restaurant. This will lead to a waste of time.
Effective hotel marketing ideas
We have listed the top hotel amenities for business travelers. Once you have them in your hotel, you are 1-0 ahead of your competitors.
But does it matter if they can't find you? All of the amenities you had will not be worth it if you are not visible. And here, creative marketing ideas for your hotel addressing business travelers take the stage.
Improve your photo and video galleries
Photos are attractive and convincing. Videos are even better.
We would recommend you improve the gallery of your working spaces, such as silent food courts, comfortable tables in rooms, shared workspaces, and meeting rooms for business meetings. It helps you improve your visibility and rankings.
Your hotel's website is excellent for showing off your amazing spots. However, don't stop there.
Your photos and videos should be visible on your social media, advertisements, and so on. Even taking one step further, you can create virtual reality tours specific to business trips for more impact.
Good photos and videos are also the most sharable pieces of content marketing. So make full use of your beautiful spots for higher engagement and conversion.
Use LinkedIn + other social platforms
The business world is digital now. You need to improve your digital appearance to reach out to business travelers. Social media is still a viable tool for connecting with your target audience. And our experience tells us that it will be so for a long time. Here find the social media guide for hotels.
Be active on social platforms in general, but if you're planning to target business travelers, pay extra attention to LinkedIn. LinkedIn is growing faster than ever. Now, the platform has 810 million users.
You can create brand awareness among business people by sharing posts about your hotel, business travel trends, local businesses around you, and other related topics. LinkedIn allows you to create interactive posts like polls. The platform also announced that the posts would be indexed by Google soon. So it's great news for your search engine optimization.
More specifically, you can use your social media accounts by posting almost daily. Also, join the discussions by commenting on or liking other posts.
Cooperate with business influencers
Influencers are more visible in fashion, make-up, etc. However, when you dive into marketing strategies, you will see they are everywhere. A targeted and creative collaboration with influential businesspeople empowers your business. They also help you drive potential guests to your hotel website without needing OTAs.
First of all, you should find influencers with business life followers. The highest number of followers is not always a sign of a successful influencer. Their style, the way they engage with their followers, and their credibility matter much more than follower numbers.
That one particular influencer should be able to call out to business people and have a voice in their decisions. If you collaborate with that kind of influencer, you can connect with more businesspeople. Needless to say, you can increase your visibility and your customers.
You can reward direct bookings through an influencer with upgrades and free services to get more conversion from your cooperation.
Receive feedback from business traveler customers
Besides business influencers, it is also very critical for your hotel's reputation to get feedback from your own customers because this is the oldest method to influence people. Online reviews are always demanded in the hospitality industry.
Your potential business traveler customers will definitely care about other business people's ideas who have stayed at your hotel before. This feels reliable and comfortable.
So you should always receive feedback and publish them on your website, social media accounts, billboards, TripAdvisor, and so on. It is an excellent reference for attracting more business travelers. It makes you more competitive in the hotel industry.
Offer loyalty programs for companies
If you want your business traveler customers to be loyal, you can offer some loyalty programs for them and their companies. You can make special offers such as discounts, unlimited food and beverage services, and free passes to every restaurant (even the priced ones!).
These are the amenities that could make business travelers want to come to your hotel whenever they need to work there again.
You can use email marketing campaigns to offer loyalty programs. Your chatbots can help you spread the word about your offers.
Organize networking events
A networking event is a great way to meet potential customers from the business world and impress them with your amenities.
It is vital to have various services and to make sure everything runs smoothly and efficiently. People will tend to use your place again for another event if they receive a memorable experience.
These events will help your word-of-mouth marketing as people will be happy to share their experience at your hotel.
Takeaways
What have we done so far as hotel owners to attract business travelers?
We
Eased the procedures,
Offered reliable connection options,
Designed top-quality workspaces,
Provided small and effective amenities,
Brought all of the business-related features for them and
Offered various options when they wanted to take a break from work.
If you want to please business travelers, you need to know their needs and expectations. You need to answer those needs and do this with highly qualified services.
However, another key topic is to find the proper channels and messages to let people know about your excellence for business travelers. We are here to support you while connecting with your target audience. Contact us to discover our services as a hospitality-focused marketing agency.
As a hotel advertising agency, we guarantee that you will increase your bookings and we offer our service with care.
Sign up for Gourmet Newsletter
Subscribe to our newsletter to get access to exclusive content.
Get this newsletter