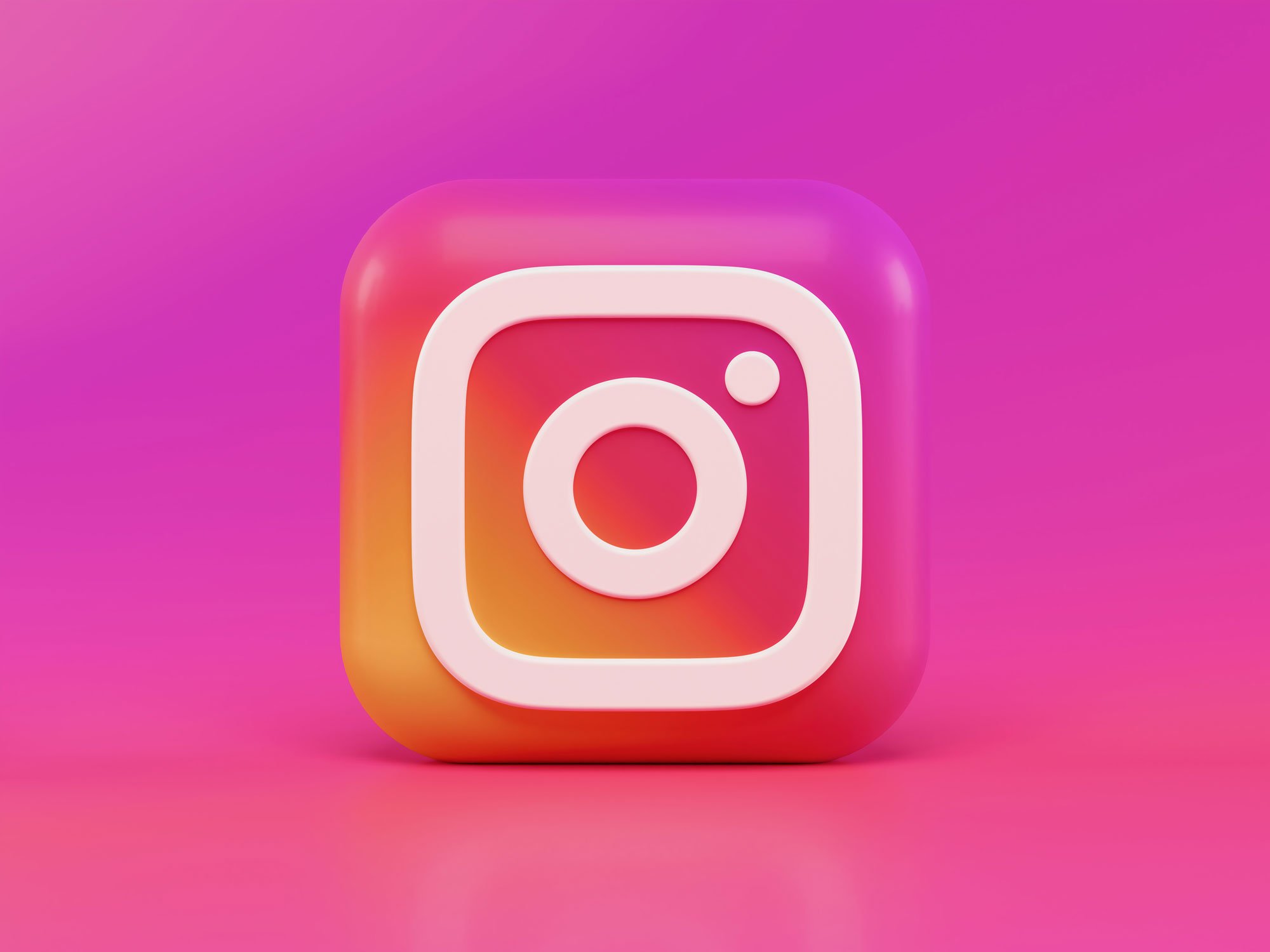 Quality social media management is a game-changer in the competitive hospitality industry. Hotel businesses need a strong marketing plan to stand out in the crowd.
Social media marketing helps hoteliers communicate with visitors before, during, and after their visit. Besides, your hotel's social media can state who you are and what kind of experience your visitors will have. Therefore, you can increase your visibility to your potential guests.
Support from experienced hotel advertising agencies will enable you to create the most successful strategy. With a sound marketing strategy, you increase your share in the hospitality industry, which makes your business sustainable.
This guide will inform you about all the essentials in social media marketing for hotels.
What's in this article?
How important is social media for hotels?
Worldwide statistics show that:
That is not all. Recently, we have also seen a new trend, mobile platforms. Mobile & tablet applications and mobile internet browsing made platforms like Instagram, Twitter, and Snapchat widely popular.
That motivates global hotel brands and their advertisers to benefit from this digital phenomenon to advertise their products and services. This way, effective digital marketing helps hotels improve audience reach, brand awareness, and bookings.
That can also assist your hotel brand to:
Build a connection with your visitors by keeping in contact,
Motivate people to comment about your hotel,
Invite guests to share you on social media, thus enabling WOM marketing,
Provide your audience a complete image of your guest experience and more.
As a result, establishing an active online presence on these social media platforms makes a lot of sense. They're where your potential visitors spend time arranging trips and making travel decisions.
Prospective Social Media Goals for Hotels
Different hotels can set various expectations and goals for their social media strategies. Your social media content and marketing efforts can aim to:
Communicate with existing and future guests,
Improve brand visibility,
Create an online community,
Build trust and retain loyal visitors,
Obtain real-time market data,
Enhance marketing campaigns,
Promote products, services, promotional deals,
Drive more bookings and so on.
Why You Need Hotel Social Media Marketing Strategy
As it's crucial, businesses appear on social media; however, mostly, they just randomly share posts or copy the competitors. As a result, the profiles may seem chaotic and fail to bring success.
On the other hand, a hotel social media strategy brings consistency and high conversion. Social media strategy means using the social media platforms with a targeted plan. It's the key to foreseeable and measurable results.
Discover how to boost conversion rates of your hotel website.
Your posts should represent your brand character and has a vibe to deliver their goals. In this way, you can build a network and increase bookings through social media.
5 Steps to Take Before Planning Hotel Social Media Strategy
Creating a social media strategy requires hard work, research, and preparation. And your hotel marketing team needs to take some steps before anything.
Let's explore these steps in detail.
Shape your brand identity, voice, and tones.
Your hotel brand identity and voice should be consistent at all times. They are what makes you unique and distinctive from others. However, your brand tone can vary on different social media channels. That is because every platform has its own aura and language.
For example, you may use a warm and friendly tone on Instagram, whereas you should have a more formal one on LinkedIn. For that, you need to be knowledgeable enough about different platforms.
Determine your target audience.
Different hotel guest personas attract diverse target audiences. For example, eco-conscious travelers search for specific features and amenities. They might expect sustainability efforts in hotel principles. Just like that, your ideal guests can have different expectations from you.
Here, the first step is to acknowledge your capabilities. Then, determine your ideal guest persona. That might be one or more based on your choices and abilities. Lastly, you need to understand your potential guests' expectations, demands, and wishes.
Identify your goals.
Maybe you are a small hotelier who recently opened a new hotel. And the first thing you want to accomplish is building a brand identity. Or you might have established a big hotel brand that aims to get international. Then, you might need to grow your online visibility. Your goal may be more bookings, thus increasing revenue through social media.
All these and many more are achievable goals. However, they demand different steps for success. Before forming any social media strategy, determine your objectives.
Decide on tracking and analytics tools.
Regularly follow your progress on social media. How many likes and shares did you get from your latest social media posts? Which content type does your target audience enjoy the most? These questions are vital, and the answers will shape your strategy enormously.
You should utilize proper marketing tools to speed up the analysis process. These applications and tools save you from the extra work of doing things manually. Moreover, they help you adjust and improve your strategy quicker.
Set your budget.
To become a leading hotel brand requires some budget. However, this budget varies according to the details of each project. It helps to set your budget before deciding on social media management strategies.
In his way, your social media agency can offer you a pack within the budget. And they also can specify the different budget options for social media ads.
Best Social Media Marketing Strategies for Hotel Marketing
Here is a list of the best social media marketing strategies to build a strong social media presence:
Build an engaging hotel website to where you will lead your visitors,
Write informative and fun blog articles to share on social media,
Enhance your social media pages and remember it's your showcase,
Conducts surveys for visitors about their preferences, likes, and problems,
Use paid advertisements on various social channels,
Organize a social media marketing campaign,
Conduct competitor research and analytics,
Optimize your content for search engines,
Repurpose your content on your videos, blog, infographics, etc.,
Establish a positive reputation through online reviews.
Best Social Media Platforms for Hotel Marketing
There is no one-size-fits-all social media plan that will work for every hotel. Similarly, each social networking site is distinct as its algorithms vary significantly. Or how visitors use these platforms and what they demand from your content change.
How hotels can use social media?
So, integrating diverse strategies for different social media accounts is essential. Here, we've compiled a list of the best social media platforms for hotel marketing. You will also find useful tips specific to each platform.
YouTube
Why YouTube for hotel marketing?
According to Business 2 Community's research,
%62 of marketers project to raise their budget for video ads on YouTube.
Approximately %80 of marketers think YouTube is the most effective platform for video marketing.
Well, you cannot ignore the great potentials YouTube offers for your hotel.
How to use YouTube for hotels?
There are multiple ways to promote your business on YouTube. The first option that came into mind is creating a channel and publishing videos. Well, video is more captivating than still graphics and images. So, we advise you to consider content marketing for YouTube, %100 for sure.
Your video content might include:
Virtual tours of your hotel,
Staff experiences,
Guest testimonials,
Events or celebrations at your resort,
Helpful tips for travelers,
Promotional giveaways, campaigns, or discount announcements.
Another marketing option is YouTube SEO. Be ready. Youtube is the second largest search engine worldwide, following Google. That proves this platform is a popular search tool. With high-quality videos and SEO services, you can improve your rankings, thus visibility.
The third option is paid Youtube ads. Here, you may incorporate your content into ready-to-consume videos made by others. That increases brand awareness and opens up new partnerships with valuable brands.
Twitter
Why Twitter for hotel marketing?
Well, you might question the potential of Twitter regarding advertising. Let's first clear these question marks with some stats.
According to Hootsuite's research, ads on Twitter can reach approximately 340 million people. And Twitter announced that its users spend 26% more time on ads compared to other platforms.
So, that proves Twitter marketing can eventually bring new customers. If executed properly, you might also improve traffic flow to your hotel website.
How to use Twitter for hotels?
You tweet.
You can tweet when you want to announce:
special offers and discounts,
attractive contests and campaigns,
updates regarding COVID-19 regulations.
You may use popular hashtags to involve in conversations with potential guests. Hashtags are the gateway to communicating with them, thus building a trustworthy reputation. They love when a brand speaks with them. That shows you value them.
Most importantly, you need to answer their questions or solve their problems. People share their reviews on their social profiles, both good and bad. If you closely follow and respond to these, you can create a lasting bond between your brand and customers.
While responding to bad reviews, appreciate their honesty and time. Offer solutions to their problems. That will give them a reason to come back and try again.
Facebook
Why Facebook for hotel marketing?
Even though the time and fame of Facebook have passed for Millenials, you still have a massive potential audience on the platform. When you begin utilizing paid Facebook ads to find specific audiences, it just gets better.
That's because Facebook is the leading social network, with more active members and a larger reach than any other opponent.
Not only can you reach out to travelers, but also it's where word-of-mouth advertising occurs a lot. Many family and friends exchange experiences and information from their travels on Facebook. Also, you may easily receive direct bookings on Facebook through an online booking system or the 'Book Now' button.
How to use Facebook for hotels?
Having an active and engaging Facebook page will bring you lots of new customers. For that, your page needs to share all of the necessary info such as your menu, address, and room availability. It's also better to share the links to your Instagram, Twitter, LinkedIn, and hotel website on your Facebook page.
Facebook has no word limit and offers a wide range of post types. For example, you can:
Post short videos of your hotel, staff, services,
Organize live videos,
Announce promotions,
Conduct surveys,
Publish photos.
Moreover, you can create eye-capturing photo galleries on Facebook to showcase your value. That is highly crucial since research claims almost %98 of customers look at the photo gallery of a hotel when booking online.
Instagram
Why Instagram for hotel marketing?
Over 32% of global Instagram users were between the ages of 25 and 34.
Over two-thirds of total Instagram audiences were under the age of 34.
These numbers make the platform appealing to marketers, especially those targeting these age groups. Another reason to invest in Instagram is to create an easy-to-reach photo gallery as the platform is mostly image-based.
How to use Instagram for hotels?
Your Instagram account should represent the style of your hotel and showcase your services. Use consistent branding and captions that match your hotel's atmosphere.
Here are some tips for Instagram marketing:
Use hashtags,
Put locations tags,
Organize live videos,
Publish high-quality photos and images of your hotel and amenities,
Understand your audience's interests,
Listen to their demands and problems,
Create diverse content,
Reshare your customers' posts.
Influencer marketing is also very popular in this medium. Rather than collaborating with celebrities and spending too much money on them, you should work with Instagram social influencers. They reach large audiences, and people value their words and advice.
That's not all. Now, you can incorporate 'Book' and 'Reserve' buttons on your Instagram profiles for direct bookings.
LinkedIn
Why LinkedIn for hotel marketing?
LinkedIn has almost 774 million members in more than 200 countries and appears as the world's largest professional networking platform. However, it doesn't get the attention it deserves from the hospitality industry.
Overall, solely about 3 million LinkedIn users publish content weekly. That means if your hotel brand posts regular content, it has a better chance to reach specific audiences. It is more likely to establish new partnerships through LinkedIn. The platform allows you to meet other hotel managers, create joint campaigns and discounts, etc.
How to use LinkedIn for hotels?
The first thing you should do is to create a business account. Then, build a company page with an attractive and clear description of your hotel and its amenities. Next, you need to enrich your profile with high-quality professional hotel photographs.
Your hotel might expand its social networks and build a professional identity. By sharing links to your social profiles on LinkedIn, you may also drive traffic to your accounts. That means more visibility, thus higher chances of a booking.
Therefore, motivate your marketing team or sales managers to join LinkedIn for professional networking. That allows them to develop and spread content about your brand. On LinkedIn, you can also announce special discounts and campaigns.
TripAdvisor
Why TripAdvisor for hotel marketing?
TripAdvisor announced itself as a social media platform a few years ago. And, it is a social media platform that's specific to the hospitality industry.
Travelers decide where to go, who to stay with, and what sites to see using TripAdvisor. When this massive travel platform does not include your hotel, you're missing an opportunity.
Let's explore the importance of TripAdvisor in detail. We know that people search for online reviews to trust any business. And this is much more prevalent in the hospitality industry. After all, building trust is the #1 rule in this game.
How to use TripAdvisor for hotels?
First things first. Develop your hotel page and write an interesting description, including the amenities offered. Use amazing photos and establish a creative brand voice. These are what enable you to improve your rankings on the platform.
Then, the next step is to get those reviews. The amount of TripAdvisor reviews you have is directly related to the number of bookings you will get. More reviews mean more bookings, thus higher revenues.
To obtain more reviews, you can ask your loyal customers during check-ins to write online reviews on your site. You might also require your followers to write guest experiences to enter a contest. Another option might be sending emails to remind your customers of reviews after their stay.
Key Takeaways
Businesses in the hotel industry no longer rely solely on word-of-mouth marketing. Technology has changed every aspect of business, including marketing. Now, they collaborate with social media agencies. These marketers utilize customer reviews, user-generated social media posts, or influencer marketing to create excitement online.
For effective hotel marketing, pay attention to these tips:
Determine your goals and target audiences,
Create engaging social media accounts,
Respond to your followers in time and carefully,
Use travel reviews sites actively,
Be consistent regarding post frequency and brand voice,
Analyze your progress and improve accordingly.
Effective social media marketing allows businesses to enhance brand awareness and boost bookings. Feel free to contact us for more info.
Sign up for Gourmet Newsletter
Subscribe to our newsletter to get access to exclusive content.
Get this newsletter