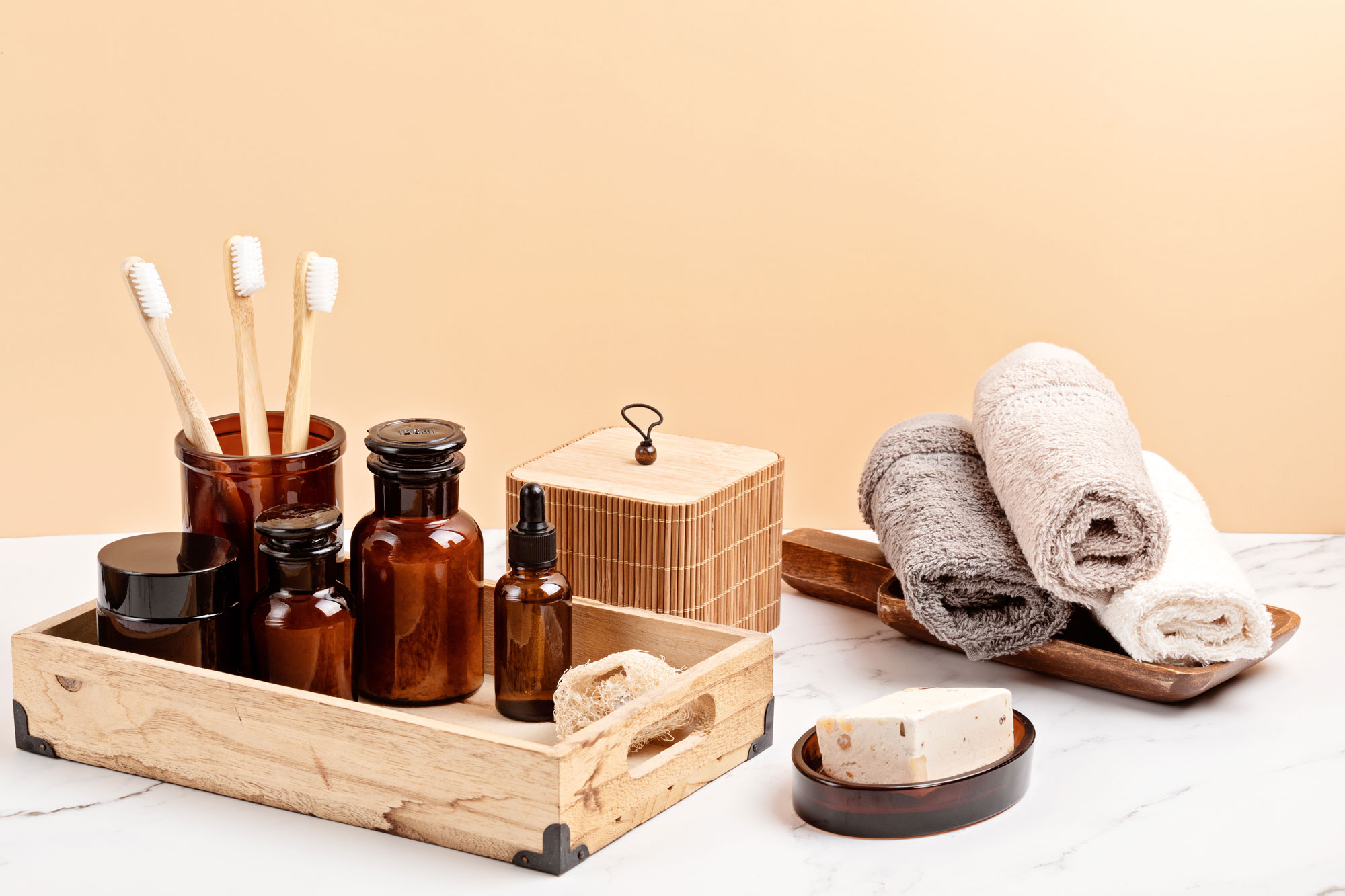 Sustainability is among the hot topics worldwide, and business life is a big part of the social action to fight against the environmental crisis, including the hospitality industry. Therefore, sustainability in the hospitality industry is also becoming a demand of the audience.
You need to know that many potential guests are out there looking for green hotels to book their rooms. They love traveling to get connected with nature. They care about nature and contribute to the action to protect it. As they are interested in nature, they also choose eco-friendly places.
The research shows that 58% of consumers have been thinking more about the environment since Covid-19. According to Booking.com, 70% of global travelers would be more likely to book an accommodation knowing it was eco-friendly, whether they were looking for a sustainable stay or not. In the same report, 50% of global respondents say that they know what to do to travel more sustainably. It means you also should take your place among green hotels.
Considering it is a broad topic, let's start with understanding sustainability. McGill University describes the term as 'meeting our own needs without compromising the ability of future generations to meet their own needs.'
What is sustainability in hospitality?
While doing business, we all have to be aware that the future is still in the creation process, and we are a part of it. Eco-friendly practices and ethical hotel management, including social and economic practices, are the fundamentals of sustainability in hospitality. The tourism industry, including hotels, transportation companies, etc., is a significant carbon emission source.
Therefore, sustainable hotels reduce the environmental impact through combining green practices with sustainable management practices such as:
carbon footprint and waste reduction,

water and energy conservation,

cooperation with local businesses,

adoption of recycling programs,

improvement in working conditions, etc.
Energy-efficient, eco-friendly, and nature-positive operations in hotel management are crucial for creating an environmental impact. Because of the vast influence of hotels on nature, environmental sustainability in the hospitality industry is still a big part of the game.
However, sustainability practices cover a more extensive field than just nature as it's about the environment, the economy, and society. When you adopt a sustainable tourism perspective, you need to take steps related to inclusivity, work-life balance, health, and wellbeing of your staff.
Improving sustainability in the hospitality industry covers everything from water use, energy use, and cleaning products to food, recycling, and your business partners.
Best sustainable practices for being an eco-friendly hotel
The environment is calling us all to go green. Even if it is a broad topic, there are applicable practices for creating positive environmental impact. With a focus on acting in harmony with the ecosystem, you can create an Energy Star hotel. Tiny changes in your operations and management can significantly impact the world.
These practices will also enhance the guest experience and cost savings when you improve your business.
1. Use energy-saving technologies
Installing energy-saving technologies will save energy in the long run, which helps you reduce the amount on the bills. In this way, you will contribute to sustaining the world's energy sources and pay less for your usage. For example, you can move to energy star-rated heating and cooling systems.
You can install solar panels and switch to energy-efficient LED light bulbs. There are also sensors to automatically detect light levels to increase and reduce the bulb brightness - just like a smartphone screen. Especially using more daylight and having sensors for the common areas and outdoor spaces are quick solutions for saving energy.
2. Automate the guest rooms' systems
Providing key cards to activate some energy systems when the hotel guests are not in the room is a great solution to save energy. You can let them use the electricity even when they are out and make sure that the lights are off by organizing the system accordingly.
You can install
smart showers to limit the water use, which enables you to set a time and alert the user before the time is over and

thermostats to control the heating and AC, which allows you to set a maximum and minimum temperature,

toilet tank diverters to save about 3/4 of a gallon of water per flush.
Also, you consider training employees about how to reduce energy use. This training can cover simple solutions such as turning off lights to conducting their role with a green approach. You can also guide them to use the technologies energy-efficiently.
3. Put reminders for the guests
Small but efficient notes will remind your guests to turn off the lights when not needed. These notes should be friendly and encouraging rather than giving orders. Let them know you are working on being eco-friendly and ask for their help. In this way, you can even gain loyal guests - considering the statistics showing how much importance they give to nature.
Another quick tip is to choose not to wash the towels and linens every day. Instead, inform the guests of your intention and change towels and linens every three days. You can tell them that they can ask for a cleaning service if they need it earlier. So you will not damage the guest experience.
4. Offer eco-friendly guest services
Make use of digital facilities to manage paperless bookings and operations. For example, you can keep the passport and ID card photos in a digital folder, and if you want to share guides to inform them of what goes on around, you can use digital brochures and send them to their e-mail. That will help you save paper.
You can encourage people to take public transportation by giving them a reusable card or offering them shared shuttles. Organizing a shared airport or city shuttles can also improve your services while going green. In this way, they will use fewer single-passenger taxis or car rentals.
5. Recycle and compost
Recycling is widespread, and even at home, people started recycling their waste. If you are a hotelier looking for ways to encourage the staff and the guests to recycle, just make it easy. Put recycling bins for newspaper, paper, glass, aluminum, cardboard, metal, and plastic everywhere and let people help you without a lot of effort.
However, recycling is not enough to go green nowadays. It would help if you also considered composting among sustainable initiatives. For example, you can reuse food waste by composting. To apply this to your green agenda, you may create the infrastructure and train your staff. In addition, various technologic installments will maximize the recycling and composting process.
6. Minimize the waste
Hotels have many kinds of waste, and therefore, they have a lot of chances to minimize the waste. As a hotelier, you can start with avoiding disposable products in the rooms, restaurants, and cafes in your hotel. Glass or metal straws, reusable napkins, and cristal cups look fancier, and they save the world. Never let the plastic in your hotel and reduce supply costs along with the amount of waste you create.
Another practice of green hotels is to avoid single-use shampoo and body wash bottles and instant coffee packages in the room. Choose refillable glass containers.
A simple solution to decrease the consumption of bottled water: you can provide drinking water stations at some spots in your hotel so that the guests can recharge their bottles. Also, this ensures happy guests.
7. Change your menu and food supply
Reorganization of the menu can save a lot of waste and other energy usages. For example, you can add more vegetarian and vegan options to the menu to reduce the meat, which is a big enemy of sustainability. In addition, water conservation in a global range is closely related to meat consumption.
Also, the number of vegetarian and vegan people is increasing, and some of them may be your guests. They will be happy to share that you have vegan options in their network. That's an excellent opportunity to gain new guests.
Choose locally-grown food or organic food to cook. Local food means that you will not cause long transportation for the food, and you give your guests the chance to taste local food at home! Lower operating costs also come with healthy food options on your menu. Great for your hotel management and your guests.
You can also look for the labels of USDA Certified Organic, Food Alliance Certified, Rainforest Alliance Certified, Protected Harvest Certified, and Fair Trade Certified when you cooperate with the food supply brands.

8. Eliminate the toxic product use
Hotels can also prevent environmental damage with smart purchasing choices. Ensure that you buy biodegradable cleaning, laundry, and dishwashing products to keep your place clean. You don't need to compromise your hotel standards by eliminating toxic products. Today, it's pretty easy to find eco-friendly and high-quality cleaning products.
You can apply the same approach to shampoo, soap, and other products you provide in guest rooms. You can even prefer providing refillable dispensers.
This will also create a healthy working space for your cleaning team, part of sustainability initiatives.
9. Create an eco-friendly garden
Interestingly, all gardens are not eco-friendly. Use biodegradable products against insects and learn how to attract bees, butterflies, and birds. Certain plants are more attractive for the creatures that maintain the ecosystem. Also, learn about the native plants in your region. Then, you can plant them to make your garden beautiful and sustainable.
Among the green initiatives, you can also prefer sustainable watering applications. Work with professionals who will care for the garden with minimum water usage. There are certain times and amounts to water the plants that save gallons of water regularly. Win-win.
You can also use your compost to help your flowers flourish. For example, eggshells and coffee grounds feed your plants.
10. Move your onboarding and training online
When hiring new people to work with you, or you want to train your employees, choose online meetings and education tools. In this way, rent, transportations, operations, maintenance, and management cost will be lower along with the carbon footprint.
You can also reuse your training material more than once with online education, which means less work for each training. Another win-win!
If you really need face-to-face events, you can choose outdoor and daytime to minimize energy consumption.
Bonus: Avoid greenwashing
Go really green if you want to mention your eco-friendly initiatives. Hotels that are not-so-green, but use the topic as marketing content, may end up with bad reputations. Finally, your guests will see what goes on in your property once they arrive.
Energy management and sustainable practices are easy to apply, and these applications are great for hotel marketing. On the other hand, greenwashing can kill your digital reputation by resulting in negative reviews on Google. You don't have to promise zero waste to mention your efforts for sustainable tourism; however, if you are not into it, choose not to mention the topic.
The bottom line
Green initiatives will help you support ecotourism. The hotel industry is open to many creative ideas to offer a great guest experience while supporting global climate action. Reorganize the systems to reduce water consumption, toxic pesticides, plastic use and encourage recycling, composting, local supply.
Small changes will make a big difference in the long term to save our planet. They will also have excellent conversion rates by helping you gain loyal guests, who will be happy to recommend your place in their networks.
Sign up for Gourmet Newsletter
Subscribe to our newsletter to get access to exclusive content.
Get this newsletter