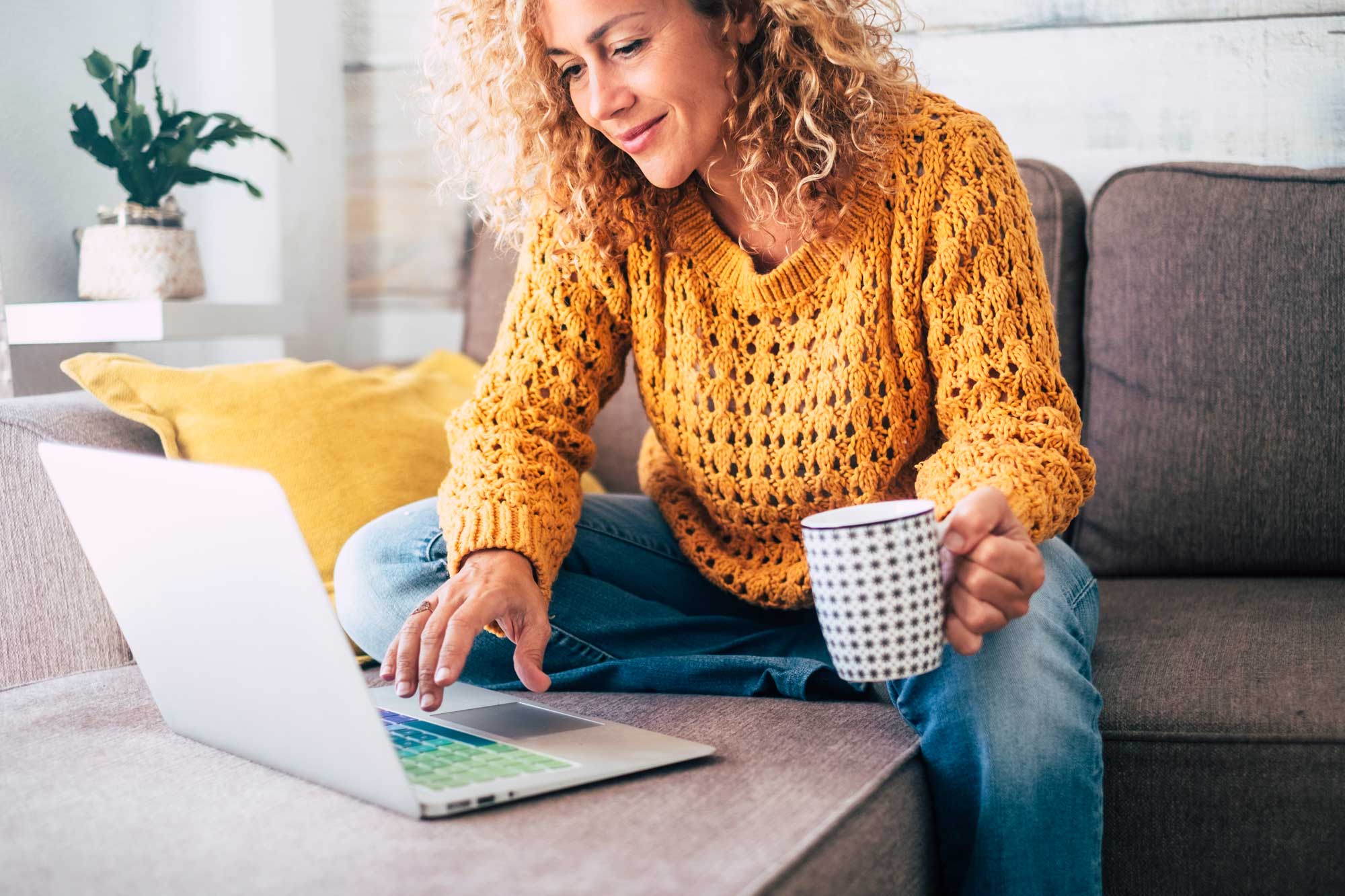 People pay attention to what your clients are thinking about you. In hospitality, online reviews are critical, well, even game-changers.
Online reviews can increase leads and bookings through trustworthy and convincing content. These reviews have the power to convert internet users to clients. That's why we will talk about
positive online reviews,

negative online reviews,

how to deal with the undesired reviews,

tips to get desired reviews in this article.
The fact: The guests are more eager to share negative comments even before asking. However, happy guests will accept your request to leave an online review. They also want to put a smile on your face. Just like you did for them.
We have already collected some tips about the online reviews on hospitality: ask for reviews and make guests happy during their stay. But your competitors are probably aware of these, too. So let's dive into the topic more profound for more strength in the competition.
Effects of Positive Online Reviews

People search online before paying for a product or service. Your hotel room is not an exception. Your ideal guests will read your reviews and your competitors' before booking. In this scenario, good online reviews will increase their likelihood of choosing you.
Moreover, when potential visitor comes across a positive review on their results page, they will instantly click the website for more info. Firstly, that means you'll have more chances to persuade them to book a room. Secondly, that will boost online traffic and eventually your search engine rankings without much effort and money.
That's not all. A survey claims positive reviews boost customer loyalty by 73%. The numbers should not surprise you since customer reviews are like building blocks of trust between brands and customers. When they see a positive review on your page, they will think that your prior customers cared about you enough to spend time writing.
You might also learn a lot from positive reviews. How?
Let's say you check your online hotel reviews and realize your customers especially love the sauna or gym in your hotel. That means you should promote those facilities more. You may post photos of these services on your social profiles or highlight those reviews on your website. Client reviews offer significant clues about where your marketing strategies should go.
Effects of Negative Online Reviews

Negative customer reviews can affect your brand reputation badly and weaken your reliability. Many online buyers are reluctant to book from a hotel or restaurant with no or too many negative reviews, thus decreasing revenue.
For example, let's say, a guest wrote how your waiters mistreated them. Your potential guests will automatically assume that you offer a poor customer experience in your restaurant even though that was a one-time mistake or a misunderstanding.
However, having bad reviews makes the good ones seem more trustworthy. It is even more beneficial for your business when your customer sees a proper response to that negative review. This way, customers can know that you are responsible, genuine, and a brand they can choose.
On the other hand, some negative reviews are rightful. These reviews will benefit your business by showing you the areas or products you should enhance or change. Similar to positive reviews, they can affect your future marketing plans and give you a chance to improve yourself.
Tips for Handling Negative Reviews

You can't escape from negative social media reviews. Especially businesses in the hospitality industry cannot, since it is quite hard to make everyone happy all the time. Even if you do so and have only positive reviews, that's not desirable. People notice when they see fake reviews or assume that there are a lot of these out there.
That's why a combination of positive and negative reviews is preferable for your business to build trust in customers. Bad reviews indeed enhance conversion rates by 67%.
Well, they are just one of the common problems in hotel industry and you can turn them into advantages. So rather than trying to escape from them, it's a better idea to have strategies to handle negative reviews.
Hence, the most important thing is the way you handle a negative review rather than having one. Here are five tips you should know about how to manage negative reviews online:
Ask for further explanation.

Be kind, helpful, and understanding.

Don't hide the negative reviews. Answer them in public. Show you care for them.

Use them as a chance to improve.

Offer solutions or gifts/promotions. Appreciate their honesty, time, and effort.
Why Online Reviews Are Essential for Hospitality Businesses
46% of hotel customers state they write reviews after their holiday. They might write online reviews about many different topics. Ranging from the taste of the meal, booking procedure, room availability to overall cleanliness, everyone's priorities and preferences change. And reviews might provide excellent hotel marketing opportunities.
How?
Online reviews can function as a content marketing strategy without spending any money. You can freely post positive reviews on your website to build trust in prospective customers or increase engagement rates. You can create social media posts or campaigns using these reviews. They will give you great insight and creative ideas.
Regardless of what is written, all reviews drive traffic to your site. Again, this is a cost-effective way to promote your hotel business.
Ratings as much as reviews determine a booking decision enormously. If you have a 4 to 5-star rating along with a lot of positive reviews, travelers will be more likely to consider booking from you. The more positive reviews you have, the more booking you will close.
Lastly, reviews are the gateway to the tracking of competitor success. Which of the services of your competitors are most favorite? Why do guests choose them over you? You can answer these questions using online reviews. On the other hand, online hotel and restaurant reviews can show your competitor's weaknesses. That will allow you to concentrate on those parts of your business and attract the customers on your side.
How To Encourage Customers & Clients To Leave a Review
Now that you know about the importance of online hotel and restaurant reviews for your marketing plan, you might ask yourself how you can encourage your guests to write a review.
Here are some tactics you may use to increase online reviews:
Offer Promotional Gifts

Writing an online review takes time and effort. Offering promotional giveaways or discounts is one way to build enough motivation for your guests to give you this time. You may organize these promotions or announce discount info on various social media platforms. Or you can inform them of this campaign when they arrive - so they will have the chance to get promoted without waiting.
Pro tip: You might give a branded calendar, free service in your hotel, or food packages in exchange for reviews from a prior customer.
Emailing after a Booking

It's an excellent idea to write an email to request online feedback once a customer books from your hotel or restaurant. However, the timing is crucial. Most significantly, customers must have had adequate time to get the service before making judgments. Moreover, their experience should still be fresh and exciting to mention in a review.
Pro tip: After a couple of days of their stay in your hotel, or a couple of hours after an excellent dinner in your restaurant would be perfect.
Request Reviews in Person
Asking for a review from returning customers is a great way to increase positive reviews. To make them feel appreciated and seem sincere, ask them in person. This way, they'll notice that you are aware of their loyalty.
Pro tip: You can start a conversation by asking them how their stay in your hotel went. Make sure that you want to do everything possible to improve their experience. Ask for more suggestions. Then, tell them the importance of online reviews for you and ask them politely to write one.
Simplify the Procedure
Some customers might not have sufficient time to write a review or suffer from deciding what to say. Therefore, making review writing easier can relieve them. There are multiple ways to simplify the overall procedure.
Pro tip: You might incorporate a star rating method. All it requires is just one click! Then, you can showcase your star ranking on your social media. You may also use templates and examples to give customers an idea. For instance, ask them questions such as "Did you like the room services?" or "Were the meals delicious and did they come timely?" etc.
Online reviews play a significant role in advertising your hospitality business. These reviews help you increase visibility, search engine rankings, and bookings.
Sign up for Gourmet Newsletter
Subscribe to our newsletter to get access to exclusive content.
Get this newsletter