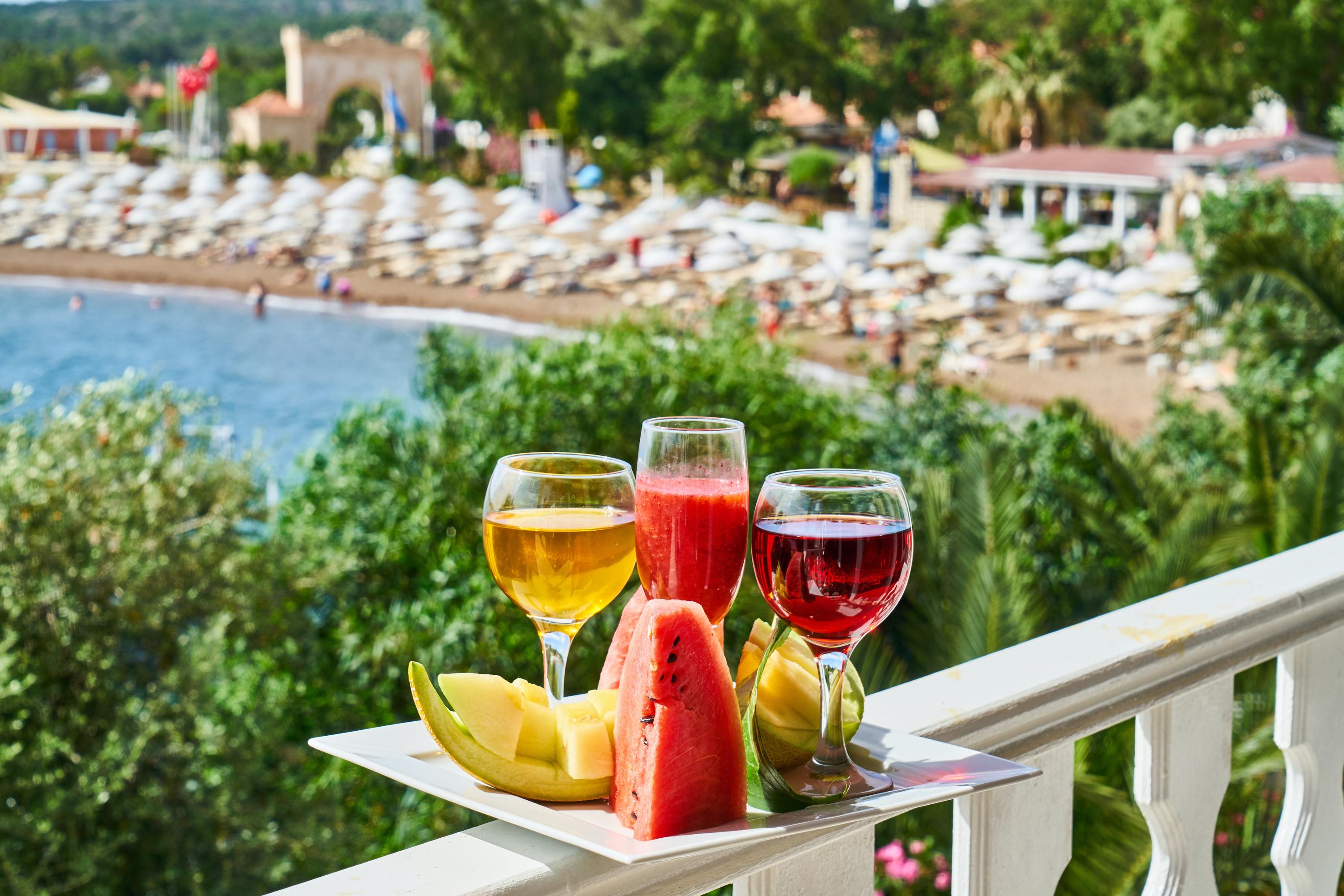 Hotel Guest Services
You know that your guests are the lifeblood of your business. You're not thinking about how to cut corners or reduce costs. You're so committed to excellence that you want to offer a higher level of service to your customers.
Or, you might be excited about the fact that extra services can also help you generate more revenue, and that might be your true aim.
In either case, how do you create a value-added experience? What could you be doing that you aren't doing already?
Here are seven extra services you can offer your hotel guests.
All-Day Breakfasts
Many hotels offer simple complimentary continental breakfasts to their guests. Some have even started extending the timeframe to make it available for longer.
You could even take this a step further by making breakfast available throughout the entire day.
Per WTM London, The Kayumanis Resort in Jimbaran, Bali not only has all-day breakfast but also delivers it to villas at no extra cost.
Pick-Up/Drop-Off Service
Some hotels, especially those outside city centers, offer a complimentary pick-up and drop-off service for their guests. Occasionally, there are also centrally located hotels that provide this amenity.
Creating a regular schedule for your guests can help them make plans to catch your shuttle when they need it.
Offer Something For Free
"Free" is a powerful psychological trigger. Offering a gift to your guests, however small, will be appreciated by them. It could be a bottle of water, a small pack of mints, or a puzzle.
Condé Nast Travel indicates that the InterContinental Park Lane in London offers their guests butter shortbread, made in Scotland, along with a cup of Wellington Tea.
Personalization
More and more customers are coming to expect personalization from the businesses they engage with. From contest giveaways to customized candy wrappers, there are many ways to let your guest know that you appreciate them.
You can also call them by name, spend time getting to know them, and offer some personalized suggestions to surprise and delight them – and this doesn't need to cost anything extra.
Luggage Forwarding
One of the main things that can make travel inconvenient is luggage. If you offer a luggage forwarding service, your guests can travel worry-free, and go on their way without having to carry their non-essential belongings with them everywhere they go.
Rental Clothing
At times, guests may require clothing for an occasion they didn't plan for. Some luxury hotels offer a temporary closet to such guests so they can attend their social events or business meetings without worrying about their appearance.
Per Fodor's Travel, the Hotel de Rome offers their guests Schumacher designer dresses at no extra charge, whether they're in need of a cocktail dress or evening gown.
You may not be able to offer luxury clothing rentals, but you could scale this service to match your property, particularly if there's a demand for it.
State-Of-The-Art TV
The days of a flat screen TV being novel in a hotel room are over. Today, there's so much more that a TV can do, which can afford more conveniences for your guests.
Co.Design indicates that TVs within Virgin's new hotel can be used to order room service and control the thermostat. Plus, it can be controlled with one's smartphone.
Used wisely, these conveniences can generate more revenue for your business.
Final Thoughts About Hotel Guest Services
The extras you provide your guests don't need to cost a lot of money or involve a lot of effort. Little tweaks can make a big difference.
But extras can also be leveraged as additional revenue sources. If you're offering a service your guests want and need, many are willing to pay the extra for the convenience.
Tailor your approach to your property, as not all strategies will be right for you. Take your target guests, the size of your hotel, your capacity, your location, and other pertinent factors into consideration.
Sign up for Gourmet Newsletter
Subscribe to our newsletter to get access to exclusive content.
Get this newsletter