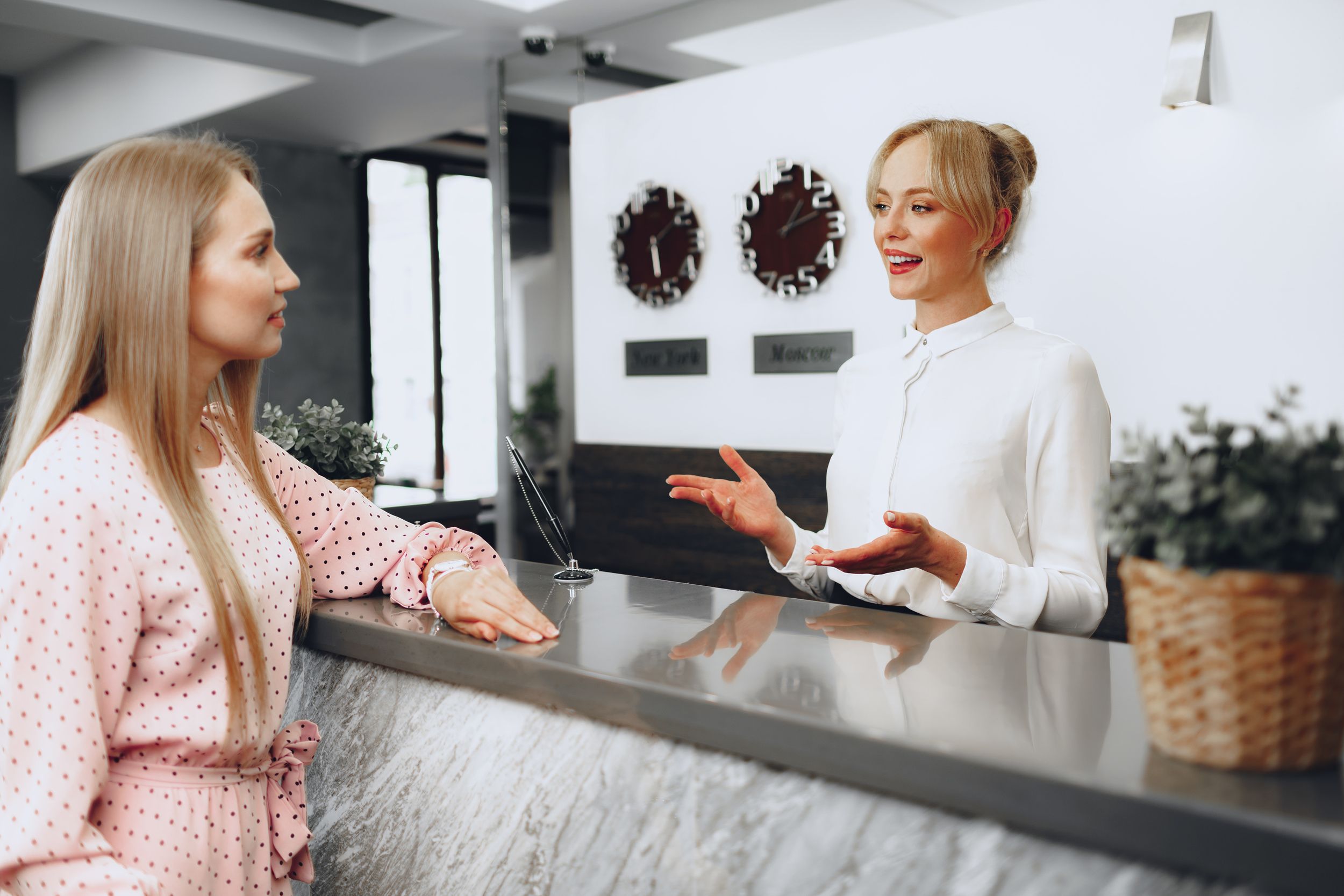 Running a hotel is a complex job, and it requires talented employees who can work with and around hotel guests to keep them happy and satisfied with their stay. When you've got a job opening and want to find the right candidate, it's all about online job postings these days.
You need to seek out the best online job posting sites to ensure you can find the best employee for the hotel job you've got open. There are a number of hospitality industry job posting boards out there, but which one is right for you?
When you're trying to hire full-time or part-time hotel team members, you want your job postings to be on the sites where job seekers are looking. There are numerous online job boards for the hospitality industry, but the following 15 jobs boards are among the top sites for posting hotel jobs.
This is a Clearwater, Florida company that was founded in 1996. Since that time, Hospitalityjobs.com has become one of the best job boards for posting job openings in the hospitality industry.
Job seekers can easily search the various hotel jobs posted on the site and they can readily apply for them. Moreover, they can create and upload their resume so you can search for candidates with experience in guest services, as a hotel manager, a room attendant, in food preparation, or as a front desk agent. Once you've found someone you like, you can then contact them directly.
Hospitalityjobs.com has more than 100,000 live jobs on the site, so job seekers regularly frequent the site. Additionally, accessing the site's full resume database is easy and inexpensive, and it will allow you to shortlist candidates based on their job category and location.
HCareers is one of the most popular job posting sites online, particularly if you're looking to hire qualified candidates in the hospitality industry. The site was founded in 1998 and provides a wide range of job-related services. Among these are job openings, employer profiles, and for job seekers, a career advice section.
To create an account, you can choose from several pricing plans based on your requirements. After you create an account, you can easily access the job board to place your job description. You can also take advantage of features like employer branding and AI-powered candidate matching.
This job posting site focuses specifically on hotel jobs in the United States, and it's one of the most data-driven jobs boards available. It offers a wide range of tools to recruit employees for your hotel, including behavioral assessments and an applicant tracking system.
Job seekers are easily able to search the board for job openings, and they can also view your hotel's company profile. This site is used by many popular hotels like Marriott and Hyatt Place to find workers with the right experience and temperament for working with hotel guests.
The site boasts more than 26,000 jobs and it also distributes the job postings across other job networks to increase their reach. If you're looking for someone to work at your hotel front desk, in the front office, in the hotel restaurant's dining room, or as a general manager, this site has everything you need to find the right candidate.
This is another job board dedicated exclusively to the hospitality industry. It's based in Maryland and provides job openings from more than 30,000 sources.
Potential employees are also able to upload their resumes so that your hotel's human resources department can search for qualified candidates.
Hosco has become one of the leading job posting boards in the hospitality industry since its founding in 2011. If offers job seekers listings, training courses, and advice and support. For employers, it offers a platform for branding, boards for posting your hotel jobs, and a boost to your hotel's online reputation by attracting both active and passive candidates.

When you want to create an account, contact the company for their different job posting pricing plans. They will also provide a demo to help with job promotions. It's a great job posting site for hiring the best talent in the hospitality industry.
This job posting site is really better described as a hospitality job aggregation platform. It functions as a hospitality job metasearch engine for job seekers, but it allows employers to post sponsored job openings.
The results of a search are compiled from over 4 million websites which makes it a great site for finding a wide range of hotel jobs in the Americas, Europe, and the Asia Pacific. When you post a hotel job opening on this site, it will be shared with a network of over 600 job boards. That significantly increases your odds of finding a qualified candidate for the position in less time than it would take with other job posting boards.
This is a hospitality job board that's based in the United Kingdom, and while the main site focuses on the UK market, Catererglobal.com highlights job openings from around the world. The job board has more than 22,000 job openings posted, and over 3,000 companies use the site.
There are two pricing plans available for job postings, and you'll have to choose which best suits your needs. Job seekers can search for jobs by specialty area such as hotel jobs, by location, or by company name, which helps ensure a better fit once you hire. Employers can post hotel jobs and start receiving applications within minutes.
We understand the importance of finding the right hospitality people for your business.
From job ads and candidate profiles, to video and gamified interviewing, plus search and match tools like no other, https://t.co/6E5pCOKJe2 helps you reach them – https://t.co/GoGC1lEzVe pic.twitter.com/bRJRqcsBPV

— Caterer.com (@Catererdotcom) July 5, 2021
Additionally, the platform has a range of tools to help you manage your job posting from multiple devices. You can also use an applicant tracking system and choose to receive applicant materials via email as soon as they're completed.
This site was launched in 1996, and it focuses on linking job seekers to technology jobs. In the hospitality industry, however, there are a number of front office hotel job titles that involve technology management including IT, project manager, and accounting.
Many recruiters and hiring managers understand that diversifying their talent pipeline is nothing but crucial. This notion is based on a variety of benefits. https://t.co/HWRk3LoKZ2 #DiversityInTech #DiversityHiring #Recruitment #HR pic.twitter.com/vogzRjN06S

— Dice.com (@Dicedotcom) October 13, 2021
The platform also has a wide reach, offering hotel jobs in different regions including North America, Europe, the Middle East, and the Asia Pacific. If the job title includes data analytics or management, this is the site where you want to post your hotel job openings.
This is a unique job board that functions as a metasearch engine where travelers can find ways to work while traveling around the world. It has a hospitality jobs section that allows travelers to look for hotel jobs available throughout the world or by specific location. It's particularly useful for English speakers looking for hotel job openings.

Employers can partner with the website to advertise their job openings and find qualified candidates. You can also talk to the company about offering internship and educational opportunities to travelers with an interest in learning more about the hospitality industry.
Through LinkedIn, employers can post hotel jobs for a worldwide applicant pool. It has an enormous reach with almost 700,000 followers. It also includes some of the best hotels in the world like the Marriott and Hilton brands.
Jobs are organized by job title, such as hotel manager, food service, and so on. The site also has links to other job posting sites like hotel job vacancy. That increases the reach of the LinkedIn site enormously making it easier for job seekers and job posters alike.
HotelCareer is one of the better job posting sites online. They help employers recruit hospitality industry professionals and it has more than 1.86 million listing views each month. That's an impressive statistic. Employers can opt for a pricing package that lets them target specific job titles and has tools for designing job advertisements with well-written job descriptions. Hotels can also choose to create a premium company profile to get better visibility on the site and more reach for their job searches.
Ziprecruiter connects job seekers with employers using AI-matching technology to find the most qualified candidates for your job opening. Whether you're looking for a sous chef in your hotel restaurant or a room attendant, Ziprecruiter is a great place to find the candidate that's right for you.
Ziprecruiter works for businesses of all sizes, and they reach millions of job seekers. They also have an app that job seekers can use, and their techniques have demonstrated reductions in hiring times.
For Enterprise Businesses, Ziprecruiter also offers the expertise of data analysts to help you develop a successful hiring strategy.
Snagajob boasts some very impressive statistics for hotel job seekers in the United States. They help some two-thirds of all US hourly workers find the right job for them each year, and for employers, they say it will take 50% fewer applicants to make the right hire using their site.
The site also provides workers for filling a shift when needed, and they say they can do that within 10 minutes or less 70% of the time. That's helpful if someone calls in sick at the last minute.
This is a website for all kinds of jobs including hotel jobs and other kinds of hospitality industry jobs. You can post jobs and review resumes without paying a dime. You only pay when you're ready to move forward with an applicant.
Candidate reveals, as they're called, start at $9.99 per candidate. This means you don't have to pay to see unqualified candidates' resumes and contact information. You only pay for those candidates who best match your job description.
The site calculates how much you pay to reveal a particular candidate's contact information based on several factors. These include the level of experience, the number of employers looking for similar talent, and the number of available applicants.
You're able to see the candidate's resume, cover letter, and answers to any of your screening questions. The only thing you pay for is their contact information if you're ready to move forward. Additionally, your job description gets posted to hundreds of job sites including Indeed.com.
You can also elect for premium visibility which means your job openings stay visible even as newer jobs are posted.
This job board has some great features for employers. They provide you with job description templates you can use and recruiting strategies to help you fill your positions. They also offer a number of resources including blogs and information specific to small businesses looking to hire.
Additionally, they use AI technology to rank a candidate with regard to how well they match your job description. They offer three pricing plans depending on your typical hiring needs. Their job postings are distributed to hundreds of local news sites and delivered to the inbox of candidates.
They also offer flexible job postings so you can start and stop them at any time, and they provide technology to filter your results so they are as narrow or wide as you like. The job views are optimized for mobile devices, and you get an alert when a new resume is submitted that matches your criteria.
Final Thoughts
In the hospitality industry, it's all about pleasing your hotel guests. They need to feel as though their comfort and satisfaction are all you think about. It takes a lot of effort on the part of many hotel team members to ensure that every hotel guest has a pleasant stay.
That's why hiring the right employees is critical to the success of your hotel business. To find those employees in our modern world, you must turn to an online job board for posting your job
Sign up for Gourmet Newsletter
Subscribe to our newsletter to get access to exclusive content.
Get this newsletter