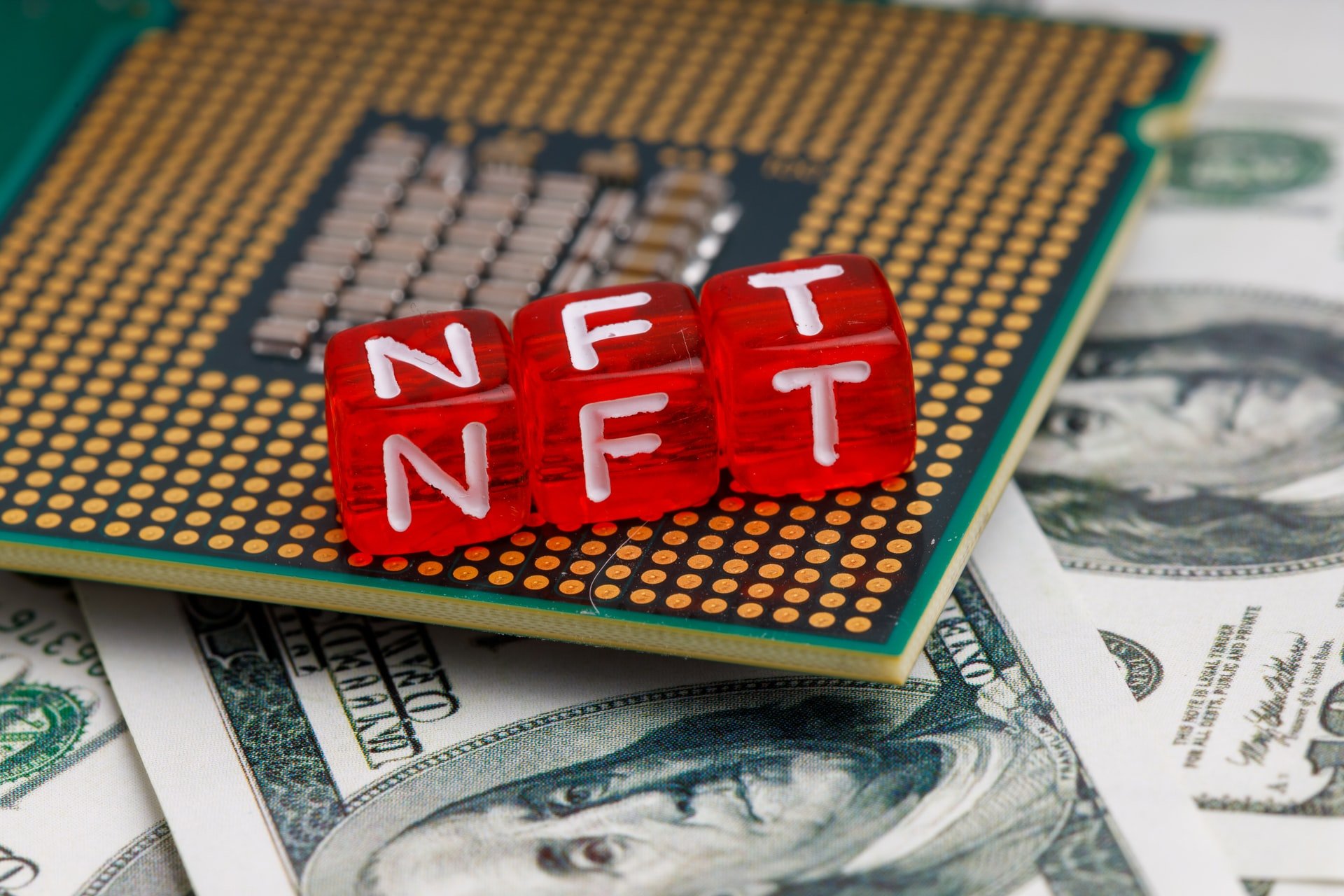 Hospitality is a competitive industry, so in this competition, keeping clients for your accommodations gives you an advantage. New technologies/mediums continue to ensure consumer loyalty in the 21st century. For hotel marketing, one of these techniques is NFTs.
NFTs, in their unabridged form "non-fungible tokens," is a unique digital asset that relies on blockchain technology. The most prominent feature of this technology is its uniqueness. No matter in what format (MP3, MP4, gifs, jpegs, etc.) these physical things transform into the digital world, they will be unique and cannot be reproduced.
The blockchain technology used by cryptocurrencies like Bitcoin is fungible, which means that they are interchangeable with one another. For example, one Bitcoin can be exchanged for another Bitcoin. In contrast, NFTs are not fungible, which means they cannot be traded at equivalent value.
NFTs give the opportunity to feed their audience through exclusive content and shift the focus to community building. Hotels, for example, use content to communicate with their customers. All content created by the hotel is also an NFT candidate.
Using NFT in Branding
A sense of belonging fuels the NFT ecosystem, which is why companies use this for marketing. This sense of belonging—if managed well— provides consumer loyalty and a growing volume of participants.
For hotel brands, this volume of participants ensures the promotion of their services and any features through mailing, social media, and app notifications but with a more robust fascination. Any asset of a famous brand that gives you a good experience about your needs sparks your curiosity much more than other notifications.
Your NFT gives you an advantage over others without one.
Using NFT For Hotel Marketing
First of all, let's consider the most frequently asked question about using NFT and cryptocurrency for hospitality: "Are there enough people using crypto payment or NFT?"
The answer to this question depends on many factors about the target audience, like target country and income level, etc. However, we can identify some common points to evaluate this question.
Total NFT sales hit $40 billion in 2021, and there are approximately 106 million (Crypto.com, 2021) crypto users in the world, with a 15% yearly growth rate. This data shows why people invest in digital assets. NFT is one of these assets. It is a digital representation of people's unique and valuable things, just like money.
Aside from all of these, you must also take into account the interest of consumers in that term and, to some degree, the target country. In a famous saying, if individuals are thinking of drilling a hole in a wall in their minds, they are also looking for a drill.
NFT Statistics for Future
NFT market cap is estimated at $80 billion for 2025, analysts led by Stephanie Wissink wrote in the report published. And Grand View Research, Inc. said that by 2030, the non-fungible token market size would be worth $211.72 billion.
In 2021 alone, crypto job postings on Indeed surged by 118%, and on Linkedin, this rate was 395%. This ratio, which is spread over different cryptocurrency areas, shows how strong the sector is. You can create opportunities for your company using NFTs for hotels.
NFT Use Cases for Hotels
From boutique hotels to luxury hotels, each brand in the hospitality industry can make use of NFTs. These digital collectibles on NFT marketplaces are abundant in benefits.
Virtual Hotels
Metaverse provided an opportunity for experimental business models. Your users can experience your offer through this technology. Creating a virtual hotel will allow many people to get a grasp of customer experiences.
You can use this hotel in a game for the accommodation of a digital character. You can also create digital space and sell virtual real estate for further experience.
Reading advice: How To Use Virtual Reality in Hotel Marketing
Customer Loyalty Programs
Customer loyalty is vital for keeping the client's interest hot. NFT can be used to power customer loyalty programs. Giving an NFT to users gives you many advantages too. This NFT can open the door to your virtual hotel and can be a key to hotel activities or personal discounts for NFT holders.
Making NFT for hotels as creative and shareable as possible for users has many advantages. The digital world rewards good work in all fields. Growing this volume of population means growing your customers and the rank of your clients compared to others.
Brand Awareness
Many companies give gifts in a variety of ways. This will be a helpful hack for organic growth. If you share an excellent NFT with a customer, such as a gift for their avatar, they will be happy to mention this on social media. So, they will be your volunteers to spread the word for you.
If you open your first hotel, in the beginning, you can create an NFT to introduce the hotel. This is a creative job for hotels, and well-avant-grade jobs every time attracts people.
This makes partnering with digital artists in mutually beneficial ways one of the best hotel marketing strategies to explore.
Hotels Using NFT for Marketing
Hotel owners can get inspiration for their marketing campaigns from other hoteliers' projects. Let's take a look at some examples.
Marriott Bonvoy, one of the first hospitality brands to create its own NFTs, did unveil the digital art inspired by the travel program's recent global "Power of Travel" campaign.
Three main titles for creative NFTs are:
MΞMORIED (TXREK (Tarek Em)),

The Emotional Journey (Jared "Jay" Richardson (JVY)), and

THE EXPERIENTIAL IN BETWEEN (Erick Nicolay).
Marriott says that each of the NFTs created for Marriott Bonvoy is an interpretation of travel from the artists' own unique experiences. This demonstrates how travel has an unmistakable impact on the human spirit.
"We continuously seek opportunities to defy what is conventional and, with our entry in the digital goods space, we are further igniting the transformative power of travel into the virtual world while supporting this growing community of incredibly talented artists."
Brian Povinelli, Senior Vice President, Brand, Loyalty, and Portfolio Marketing, Marriott International.
The first NFT hotel in the world,
If you have a virtual hotel, you can create the most beautiful things in the world. The first NFT hotel in the world, UNYCU, has 100 rooms, the Crypto Forrest, Crypto Mountain, the finest cocktails, and other cool things in 100% blockchains powered by Ethereum.
This hotel can be used in a virtual company meeting for a better experience.
"The Crypto Hotel is an urban hideaway where modern luxury meets tech. It enjoys a reputation for design, tech, service, and excellence. Perched overlooking spectacular white sand, turquoise waters, and Crypto City, the Crypto Hotel boasts a timeless design, unique experiences, and legendary service, making every guest feel like a star. Like all legends, the Crypto Hotel never sleeps. Concerts, exhibitions, culinary events, parties, yoga, and lots more are taking place here. A cosmopolitan and "tech-way-of-life" meets the old-world hospitality glamour at Crypto Hotel."
Johannes Fritz Groebler, creator of Crypto Hotel
Ca' di Dio, the 5-star hotel, opened its doors in Venice in 202. As part of an international auction, the hotel created an NFT, which had bids starting from US$250. The winner paid 1 ETH ($3280).
The winner had the chance to stay in a room in this historical building created by Jacopo Sansovino. This was inclusive of a private transfer by boat to the hotel and dinner on the Belvedere with breathtaking views of the Venetian lagoon and San Giorgio Maggiore.
"Expectations for the opening of Ca' di Dio at an international level are very high, and the possibility of promoting the hotel through the use of innovative NFT technology will allow us to experiment with new distribution models that have not yet become mainstream and which are extremely interesting to us,"
Angelo La Riccia, Commercial Director of VRetreats and VOIhotels.
NoMo SoHo is the first hotel in the U.S to offer guests a new way to book rooms using blockchain technology. The NFTstays, a selection of specially curated NFTs, are offered in packages with three-to six-night stays at NoMo SoHo.
When booking these packages, guests can get good deals by buying an NFT from OpenSea that shows a well-known part of the famous hotel. They can also enter the Lovewell in NoMo Kitchen and "The Tunnel of Love," the famous archway at the hotel's main entrance.
"We are creating a new reality in the hospitality arena by providing an innovative and attractive experience to our guests. The guest will be able to secure the rates and simultaneously enjoy a secondary market reflecting the increasing demand for room nights and the revamp of the New York hospitality market post-COVID. Making the connection between tangible services and non-tangible assets is an initiative which we intend to continue and develop offering many more advantages to the limited number of NFT holders that will choose to join us,"
Sharon Raz, CEO of Sapir Corp Ltd.
Key Takeaways
In addition to being a broad concept to think about, NFT is a multidisciplinary field with varied opportunities. Customer communication and innovation is a long-term job, and creative work has a significant impact on this path. Before using NFT, make sure that you
Know your audience,

Define your target

Search for more NFT examples and marketplaces,

Find things the customer might need or influence,

Be creative,

Work with experts,

Create and make a sound,

Test the results.
As a marketing agency specializing in hotel marketing and advertising, we can help you create a hotel NFT marketing plan and put it into action professionally. Contact us to learn more.
As a hotel advertising agency, we guarantee that you will increase your bookings and we offer our service with care.


Sign up for Gourmet Newsletter
Subscribe to our newsletter to get access to exclusive content.
Get this newsletter