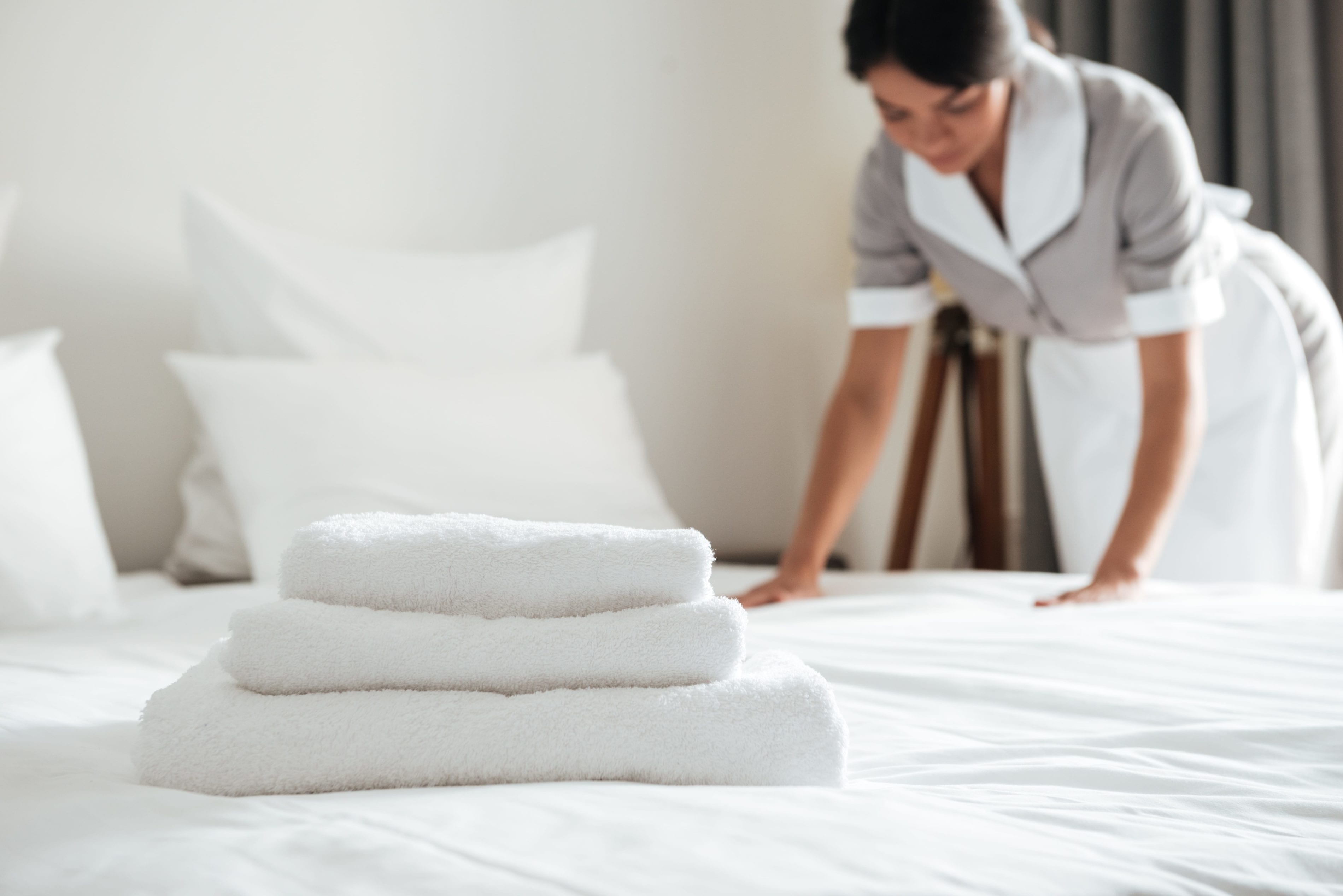 Hotel Operations
A hotel operation wouldn't run smoothly without the right people and right resources in the right departments. If you're new to the hotel business, or just doing your fair share of basic research, read below for the outline of a hotel's structure.
Your exact needs may not be the same as other hotels. The size of your establishment, whether you offer full service or not, and what amenities you have will change your needs.
But most hotels have the following seven areas in common. These areas reflect the various job roles to be filled to keep the organization running. Being aware of these departments can help you plan for future success.
Executives
These are the decision-makers within the business. They may be department heads, managers, or directors.
Depending on how your company runs and its size, executives may be responsible for some of the other areas discussed below, including accounting, marketing, and even front desk services.
Front Desk Services
Although no operating segment within a hotel operation is dispensable, very little would happen without the front office staff.
These people are constantly in contact with guests and may even be responsible for taking and handling bookings. Detail-oriented people are often required for this role since they must meet the exact needs of the guests.
Sometimes concierge may also be lumped in with this business division but could be an entirely different department worth building.
Housekeeping
Keeping your guest rooms clean and tidy is an essential task. Your housekeeping team is typically responsible for every detail within a room, from the cleanliness of the sheets to maintaining toiletries stocked.
Your guests may forget many things, but a clean room will remain in their minds. That's how you can create loyal customers and positive online reviews. Online review for the hospitality industry is vital. Invest in housekeeping to earn more of them.
Maintenance
Even the best quality utilities and electronics can break and malfunction. There is also more to repair and fix in today's tech-oriented world in terms of computers, TV screens, game consoles, DVD players, and other cutting-edge tech items than before.
Tech can sometimes also be the responsibility of executives or front desk services, depending on what works best for the organization.
Additionally, in some cases, maintenance might be lumped in with housekeeping or another role. But, again, it depends on the size of your business and the personnel available to you.
Accounting
Every business needs proper accounting. Tracking expenses and revenue helps you keep a finger on the pulse of the business, and you can make tweaks and adjustments as necessary.
The accounting team is usually directly answerable to the executive team, providing them with relevant data and forecasts. They may also make recommendations and offer support for other departments.
Marketing & Sales
Every business requires promotion. The marketing team is responsible for converting prospects into paying guests and spreading the brand message. Therefore, they must keep up-to-date with the latest marketing channels and practices, including social media, content marketing, OTAs, and so on.
Marketing can sometimes become the responsibility of front desk services. But because executives often want control over the exact message shared with their target audience, they will sometimes take it on – especially if they don't have a pre-existing marketing department. Plus, to entrepreneurs, business development is often the most exciting part.
Kitchen Staff
If you're a full-service hotel, if you offer room services or both, then it's impossible to keep up with orders and meet your guest's dining needs without competent kitchen staff. Some hotels also need a separate catering team, especially for conference rooms.
Conclusion About Hotel Operations
Now you are aware of the different areas of hotel operation you need to be thinking about as you grow your business. Having the right structure in place is critical to the success of your organization overall.
Finding the right balance can be challenging because human resource is often the most expensive resource of all. At the same time, they are also your greatest resource, and you must cultivate and utilize them well.
We are a hotel marketing agency and manage your digital image including meta search advertising, web design, content creation, social media management, and more. Contact us to learn more and boost your hotel's goals.
Sign up for Gourmet Newsletter
Subscribe to our newsletter to get access to exclusive content.
Get this newsletter