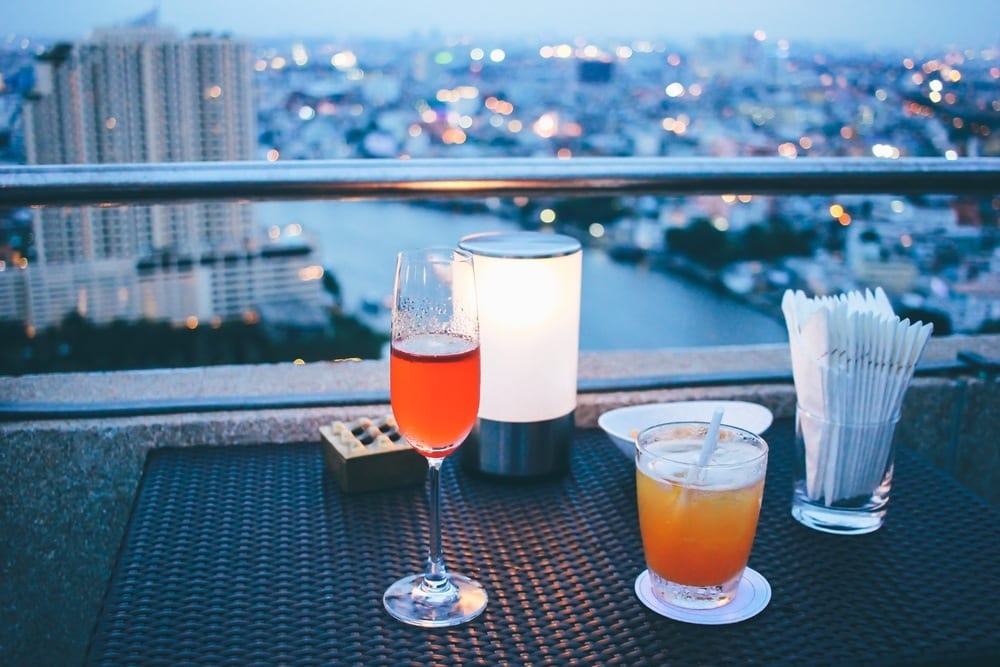 Hotel rooftop bars are hot spots during the warmer months as both guests and locals flock to them. After a successfully hot summer, let's review their popularity.
Some bars charge a premium on their food and beverage due to high demand. This, unfortunately, can be a deterrent to potential customers who simply want to come in to enjoy the atmosphere and experience.
Meanwhile, some businesses are finding unique ways to improve revenue without charging a premium at their popular hangout. This may go against conventional wisdom, but developing the right strategy can make higher revenue numbers a possibility.
Let's explore how some bars are mixing various ingredients to drive more profit.
Keep Prices Consistent
At face value, keeping prices consistent through the year may seem unwise. But the benefit is that your guests won't be caught off guard by a sudden change, so they will keep them coming back. Repeat business is the goal of this strategy, and a wise one when you consider how much more it can cost to try to attract new customers versus serving those who are already partial to you.
As the cost of products rise, you may need to increase your prices also, to maintain your profit margin. But if your prices are competitive with the local market and remain steady throughout the year, you should see a good amount of repeat business.
Offer Specials To Both Guests & Non-Guests
Again, this may fly in the face of conventional wisdom, which would be to only offer specials to guests staying at your hotel, and not to those who are visiting the bar from outside. But making your specials available to everyone can help build loyalty.
In some instances, you may be able to offer additional incentives for non-guests to book a stay at your hotel. If you see it as an opportunity and act accordingly, you can find ways to generate additional revenue.
If you want to give priority to your guests over non-guests in some ways (such as the elevator ride up), you still can. But making the same specials available to everyone can work to your advantage.
Manage Well
Rooftop bars are in high demand during peak seasons. If you are unable to offer a great, consistent experience to your customers, even a potentially viable opportunity can quickly turn into a nightmare. How you manage your staff and stay on top of demand becomes a key consideration.
Optimizing your processes is par for the course. You may need to hire additional staff to handle larger crowds. You may need to limit menu items or devise a theme that's appealing to your target audience. Drinks are often going to be a priority over food, though food is still an important consideration.
When running a rooftop bar, efficiency is of the essence. You must keep your customers satisfied.
Get Creative
Through trial and error, you may discover new methods of marketing your rooftop bar. You may also be able to adapt the methods talked about here to suit your exact situation.
HNN offers a more comprehensive view of what some innovative bars are doing to increase revenue. This article is certainly worth a look.
Get creative and experiment. You never know what ingredients might help you improve your bottom line.
Final Thoughts
If there's anything you can learn from the above, it's that non-traditional methods can sometimes help you boost revenue numbers.
Your inclination might be to increase prices to cope with high demand. Unfortunately, this could end up driving customers to your competitors.
Instead, it's worth looking at how you can still offer a great experience to both guests and non-guests. This will encourage more repeat business.
And don't forget – you're going to need to manage your operation well, or you will likely find yourself unable to cope with customer demands.
Sign up for Gourmet Newsletter
Subscribe to our newsletter to get access to exclusive content.
Get this newsletter