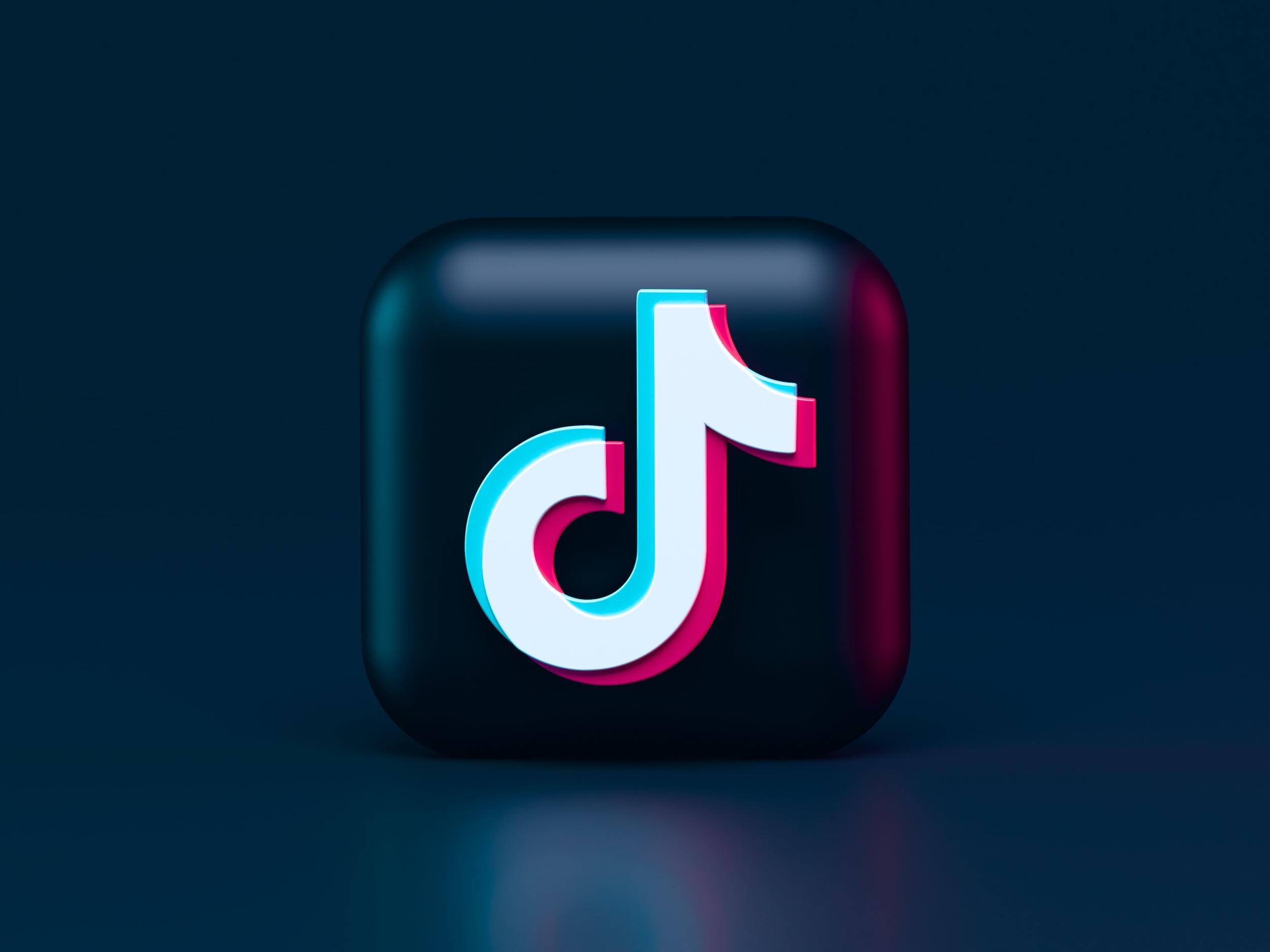 TikTok has conquered the social media universe, showing that the new Big Bang is a short-form video. This platform provides hotel brands like yours with a digital space to share their messages.
Currently, hotel brands have been reluctant to adopt the platform, despite the fact that there are significant opportunities it offers. However, this might not be bad news for you. Entering the TikTok world earlier than your competitors is a good social media management strategy for hotels.
To effectively incorporate TikTok into your hotel marketing effort, let's explore the most helpful tips to use TikTok together.
What is TikTok?
TikTok is a social networking application that allows you to post and view short video clips. The moment the app opens, users have access to these clips repeatedly. If you have an account on the platform, you can like or comment on the video. If not, you can also scroll down for longer.
Let me tell you the big secret: TikTok's popularity and influence depend on its 'For You' page or FYP algorithm.
So, what is the FYP algorithm?
With every like, TikTok evaluates the user's interests and improves the lineup of clips to show specific content for that person. That is, first and foremost, addictive.
As of 2020, TikTok has been installed over 315 million times globally.

The total number of monthly active Tiktok users on Android and iOS devices was 100m+.
But the question is: Who are these people? They are mostly Gen Z and Millennials.
25% of users are under the age of 19, and

almost 45% of users fall into the ages between 20-40.
People of all ages, celebrities, influencers, and corporate entities, have already jumped on the TikTok bus. Don't get behind.
Why TikTok For
to Increase Bookings

?

In 2021, TikTok left Google behind and became the most visited website for the first time.

Long story short, TikTok has an audience growth and outreach potential that hotel brands should take advantage of. So let's explore the significance of the TikTok video for hotel marketing in detail.
Showcase your excellence
TikTok is a video-based social media platform ideal for presenting your hotel to upcoming visitors. For example, you may leverage TikTok to deliver mini-tours of your resort or hotel room tours. That shows your hotel's outstanding features and the most spectacular scenery to your potential customers.
Create Brand Awareness
Compared to other social networking sites such as Instagram or Youtube, even profiles with no followers can garner millions of views with a video clip. That's because of the algorithm's personalization, making it easier for your brand to get noticed. The only rule is to provide high-quality, unique material.
Find Your Target Group
TikTok operates an algorithm based on likes and viewing habits to display the most relevant content for each user. Therefore, hoteliers can use this technology to target customers who have a record of liking videos on travel, accommodation, or your hotel location. The app ensures hotel owners with targeted videos get viewed by the right people.
Build Relationships
Hoteliers may use the platform's wide popularity to establish and maintain relationships with prospective customers. Especially if your target audience is younger generations around the world. Moreover, you can create your own communities on TikTok through contests, campaigns, giveaways, or popular hashtags.
Increase Bookings
Businesses who have effectively moved to TikTok have already experienced outstanding brand awareness gains, thus more bookings, with little or no advertising cost. When you reach the right audience online and spark an interest in them, you can increase the number of hotel stays you get.
How to Use TikTok
to Increase Bookings
TikTok is a great social media marketing tool for the hospitality market for many reasons. Its popularity and technology can help you achieve your business goals without difficulty.
There are diverse marketing strategies you can employ.
For example, you may:
share authentic, appropriate, and attractive videos on your profile,

interact with your existing and future customers,

collaborate with TikTok influencers to reach broad audiences,

show your hotel amenities and services,

organize hotel and room tours, give travel tips,

employ paid ads, announce discounts and campaigns,

share staff and travel experiences in video format,

enter popular hashtag challenges,

share links to your other social media channels,

create branded effects and trends.
11 Tips To Use TikTok
to Increase Bookings
Here are the most successful tips for your TikTok hotel marketing.
Begin with a strategy
Before everything, we suggest you outline your business goals. It is a new advertising platform, and you should know your objectives first to get them done. Then, to reach your goals, you'll need to frame a strategy before coming up with creative ideas.
Creativity without a strategy works just if you are lucky in marketing. Your amazing videos on TikTok may fail to improve your business when they don't serve the goals strategically.
Come up with creative ideas
You need to familiarize yourself with the app's specific features and identify your target audience to be strategic and creative simultaneously. In this way, you will get sufficient knowledge to develop creative and targeted marketing ideas.
Find out what your audience is interested in to create content that'll attract their attention. So, you can start the user journey towards the intended behavior in parallel with your strategy.
Start by going to TikTok's 'Discovery' page, where you can browse what other hotels, hospitality, and travel brands post and follow hashtags related to your company. Various video editing features of the app will help you upgrade your videos.
Follow the trends
Social media trends can change quickly. Therefore, you need to keep an eye on these trends. Trends are great keys to creating viral TikTok videos.
Let's say you're going to share your edition of a popular video genre. Don't just imitate what everyone else has done. Instead, find an approach to help your video stand out from the crowd. Be ready to alter your content to stay on top of the frenzy.
Use popular hashtags
Hoteliers benefit from using hashtags to increase audience reach, boost follower numbers, and discover competitors.
You may employ hashtags to categorize your videos and find content by topic. However, don't simply use classic hashtags. Using meaningful and relevant hashtags instead of classic ones increases the possibility for your video to shine out. You'll find lots of great hashtag ideas in the videos under #TikTokTravel.
Collaborate with influencers
There is a reason why some people get more popular on social media. They develop a reputation due to their personality, abilities, or appearances. Hence, most companies collaborate with social influencers who might influence their potential customers.
They are people you want around you to launch your TikTok campaigns. Here, finding the most appropriate influencer is the #1 rule. You can reach the right audience with the most relevant influencer. Only then does it mean more bookings.
Marriott's new job opportunity is a great example of how to be active on this platform. The globally known hotel brand is looking for three travelers to serve as TikTok correspondents. In this way, they will have collaborations with TikTok users who are already mastered creating content here.
Address multiple senses
Using text overlays effectively is one of the best methods to convey a story and attract your viewer's attention. In this way, they will listen, watch, and also read your content. Irrespective of the type of video you're making, the text should always assist you in the storytelling.
Moreover, this method helps you to stop scrollers in their ways and is also helpful for users with hearing disabilities.
Post regularly & frequently
There is one thing that all of the TikTok gurus have in common: they always upload once a day at a minimum. This social media platform encourages users to post often.
The more videos you upload, the more likely you gain followers. People will be more likely to see your profile and choose to follow you if you post frequently.
Encourage UGC (User-generated Content)
In contrast to hired influencers, your followers are more likely to have a real interest in and appreciation for your brand. Involving them in competitions, hashtag campaigns, and other types of content production is a great way to make them feel like they're a part of the process.
You may give awards for publishing brand-tagged videos of customers enjoying your products and services. That can significantly enhance your brand's online presence while exposing you to the creator network.
Be informative
Many TikTok influencers have risen in popularity by sharing short instructional content. Your hotel business can also use the trendy #LearnOnTikTok hashtag to promote some unique material.
With the informative content, your chances to get loyal followers and post a viral TikTok video increase. Tell people why yours is the best hotel destination sharing the best-hidden gems in your neighborhood, what to do and eat around, how to pack a suitcase practically, and more.
Be stable
You might have to do a lot of testing at first to discover what works most for your customer base. Nevertheless, you should continue to generate the sort of content that has proven to be effective.
Starting simple and experimenting out different themes, presenters, and concepts is clever. You may hire experts anytime once you know more about your targeted audience and their tastes.
Entertain your audience
Even when your goal is to use TikTok to promote your hotel and services to your intended audience, these people do not utilize this platform to see ads. You have to amuse them for their love and interest. This way, they can trust you and book from you.
In most times, using brand-related hashtags might be sufficient to lead existing customers to your other social profiles or e-store. However, engaging and attractive content is also beneficial. These do not have to focus solely on promoting.
Takeaways
So, to summarize, hotels need to be on TikTok as it's constantly growing its audience. With the help of TikTok, you can
showcase your excellence,
create brand awareness,
find your target group,
build relationships,
increase bookings
Especially if you are not actively using this platform, it can be hard to create a strategic path for your hotel brand. Here are some tips that will make things easier:
Begin with a strategy,
Come up with creative ideas,
Follow the trends,
Use popular hashtags,
Collaborate with influencers,
Address multiple senses,
Post regularly & frequently,
Encourage UGC,
Be informative,
Be stable,
Entertain your audience
TikTok marketing helps hotel brands attract their target audience, enhance brand visibility and increase bookings. You can accomplish all your digital goals with the right strategies and essential tips.
Contact us to learn more about hotel marketing.
Sign up for Gourmet Newsletter
Subscribe to our newsletter to get access to exclusive content.
Get this newsletter