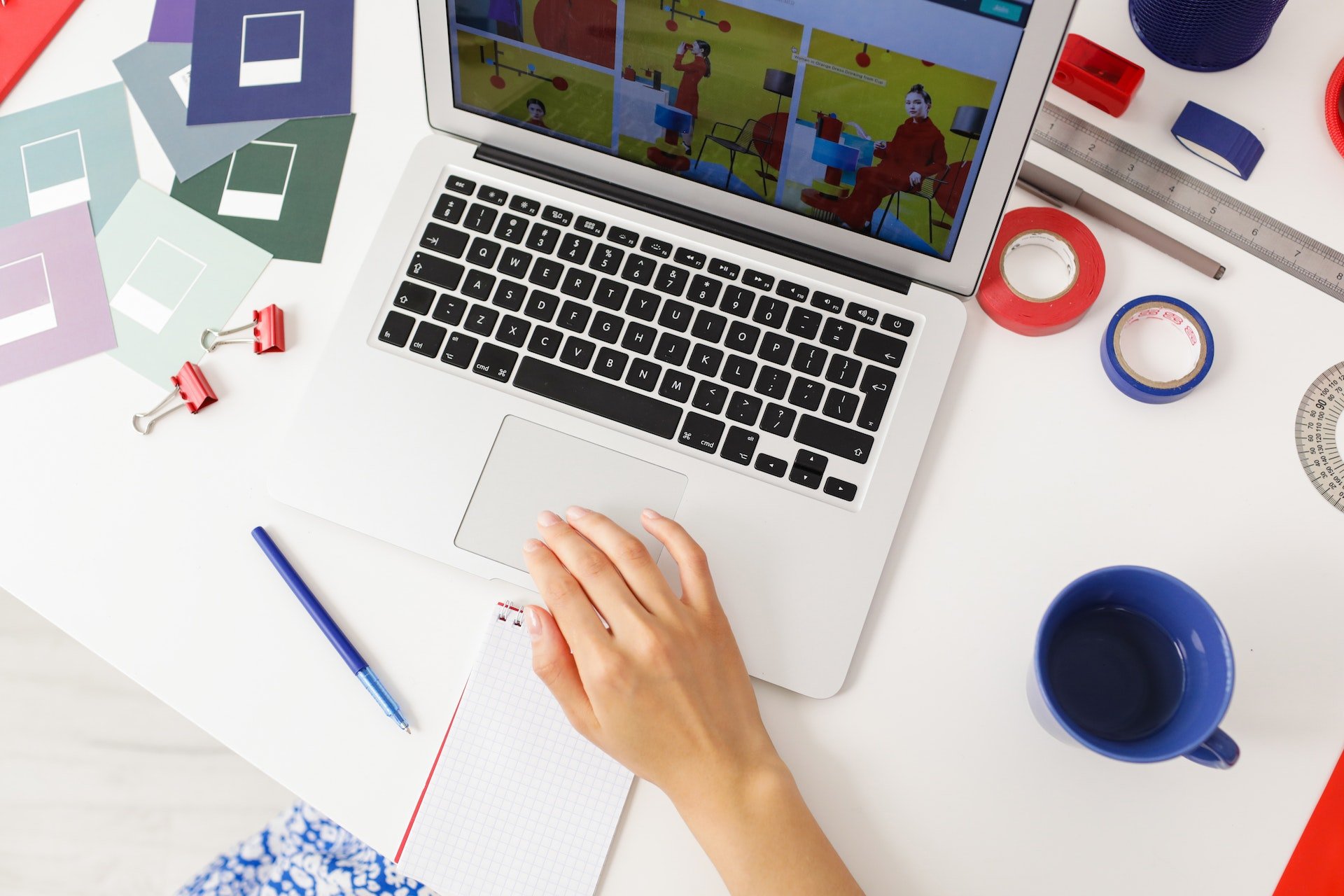 If you're a hotel owner, you know that a strong logo design for hotels is essential to your branding strategy. A well-designed business logo can help guests remember your hotel and differentiate it from the others.
In this blog post, we'll discuss some tips for designing a logo for your hotel, as well as some current trends in hotel branding. We'll also provide some helpful resources for getting started. So if you're ready to create a powerful logo for your hotel, read on!
What to find in this article:
What to consider when designing a hotel logo?
When it comes to designing an eye-catching logo for your hotel, there are a few things you'll need to keep in mind. Firstly, sketching and creating a visual may appear to be the core of logo design for hotels, but it actually comes last. Don't start at the end.
Creating a logo needs a strategy since your logo has the power to reflect your brand identity. Your logo should convey your message and be tailored to your brand. To set yourself apart from the pack, it's a wise idea to research your competitors' logos.
In a further step, you can consider what type of symbol or image would be most appropriate for your brand. Alternatively, you could just use words instead of a symbol or picture.
At that point, free logo design tools such as online logo makers make things easier, but they will not help you design a truly original logo. Logo templates can give you some ideas. However, it's always better to work with professionals with outstanding design skills. These people can design your new logo that will highlight how amazing your hotel is.
Here are a few types of logos, as it's always helpful to learn the technical aspect of the work:
Word mark
A word mark is the exclusive use of text without any accompanying image. It is advantageous for new businesses because your logo immediately communicates your brand.
Brand mark
A brand mark is a visual component of a logo. This image should be relevant to the services you provide. In terms of being memorable, it is a solid logo idea. It is better to use this after you have established a brand reputation.
Letter mark/monogram
A letter mark is a good option if your hotel's name is long. When you use your initials, your hotel will be easier to remember. You can only play with typography here. So, be creative!
Finally, if your hotel is luxurious and upscale, you might want to use a more formal logo design. However, if your hotel is more casual and relaxed, you can be more creative with your logo. Just make sure that the image you choose is recognizable and easy to remember.
The latest trends in hotel branding
Trends in hotel branding will guide you. However, your logo still needs to represent your brand's uniqueness. Look into what is popular right now and find the best one for you.
Here are some examples of graphic design trends in hotel branding.
Geometric shapes
Many hotels are now using geometric shapes in their logos. This can help create a clean and minimalist look that is very popular right now.
Negative space
This is a great way to add interest and depth to your logo without making it too busy.
3D realism
3D technologies are becoming more widely available. As a result, it is increasingly being used in logos nowadays.
Hyper minimalism
Companies are simplifying their logos through hyper minimalism. It is simple to remember because it does not strain the eyes with too many details. It is also used to reduce offensive content and make it more appropriate for corporate identity. To achieve these effects, even well-known brands simplify their logos.
Animated logos
Finally, some hotels are even using animated logos, which can be a fun and unique way to represent your brand.
We've gathered some helpful resources below if you're ready to start designing your hotel logo.
How to create a logo that reflects your hotel's brand and style
When designing a logo for your hotel, it's important to keep in mind the overall tone of your hotel branding strategy.
You should start from the beginning when creating a logo design for your hotel. Think about why you're getting into this business. Perhaps you noticed a gap in this industry.
Perhaps you believed there were no suitable hotels for a particular lifestyle. Collect all of these reasons, and try to show them in your custom logo. Remember that the best logos tell the company's story.
However, when telling your story, take care that the hotel's logo is both striking and memorable.
Secondly, consider what you want people to think when they encounter your brand. Try to incorporate that thought into your logo. You should decide what your customers look like.
Which customers do you want to attract?
Do you want to attract tourists, business travelers, or parents?
Thinking about all of these things at the beginning of the design process will help you choose the right design elements.
Here are some design tips for creating a great hotel logo:
Keep it simple.
A complex logo will be difficult to remember and may not stand out against the competition. Try to keep your design simple and iconic.
Use the right colors.
Colors can evoke different emotions and feelings, so choose wisely when designing your logo. Figure out what kind of feelings you want people to have when they see your logo.
For example, blue is often associated with tranquility and reliability, while red is associated with excitement and energy. So, you should use the color palette wisely.
Be unique.
In a competitive market, it's essential to create a unique brand that customers will remember. Make sure your hotel logo stands out from the rest.
Decide on a font for your logo.
The font you choose should be easy to read and complement your logo's overall look. The font also has an effect on how you look. You can use sans-serif for a more modern look. Serif is a good choice if you want something classic.
If you're unsure which font to use, plenty of resources are available online to help you choose the perfect one for your brand. Or you can just contact us to get advice from our professional designers.
Stay up-to-date with trends.
Hotel branding is constantly evolving, so make sure you're aware of current trends in order to stay ahead of the competition.
Be sure your logo is scalable.
Keep in mind that your logo will be used in a variety of sizes. Your company's logo will appear on your business cards, doors, paper cups, towels, and social media accounts. Your logo components must be legible, visual or written, in all sizes.
Examples of some well-designed hotel logos
Creating a logo for your hotel doesn't have to be tricky. Keep these tips and trends in mind, and you'll be well on creating a logo that perfectly represents your brand.
Examples of some well-designed hotel logos that use current trends:
The Luxury Collection Hotels & Resorts: It has a word mark as its logo, making it clear that it is a luxury hotel.
Four Seasons Hotels and Resorts: Its logo combines a word mark with a simple and easy-to-read font and a brand mark.
Mandarin Oriental Hotel Group: Its logo is also a hybrid of a word mark and a brand mark. It has a variety of color options, which is useful in cases where the background is different.
Key takeaways
A well-designed logo is essential to any branding strategy, and hotel owners are no exception.
If you're looking to update your hotel's logo, be sure to keep these current trends in mind. You can use them to create a logo that perfectly represents your brand and style.
Contact us today to design a new hotel logo or update your old one. Our team of experts can help you create a logo that represents your hotel perfectly and helps customers remember you long after they leave.
As a hotel website agency, we expect you to trust us and leave yourself to us to present your hotels in the best way in the digital world and make the user experience positive.
Sign up for Gourmet Newsletter
Subscribe to our newsletter to get access to exclusive content.
Get this newsletter