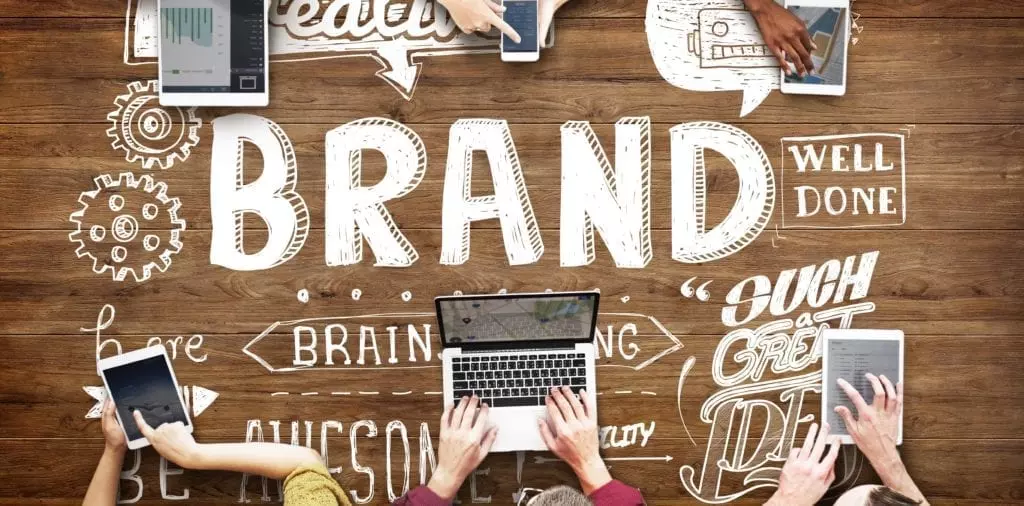 You're in the hospitality business, and your brand is vital to your success.
If there are 10 hotels in your city, what convinces customers to choose you? It's quite simple, really.
They choose you based on your brand.
Because the hospitality industry is ultra-competitive, you've got to set your hotel apart from the competition.
That's where branding comes in. Your hotel's branding lets people know what they can expect from your property. It lets them know what you stand for.
Whether you run a chain hotel, bed and breakfast or a smaller independently-owned hotel, your brand recognition drives your reservations.
In this article, first we look at hotel branding trends and then we discuss some best practices for building and enhancing your brand.
The Guest Experience is Enhanced
Today's traveler wants comfort and customized, personal attention when they book a room at your hotel.
Your customer service is top of mind when they decide to book your property.
One of the keys to excelling at customer service and providing the personal touch is surprising your customer. Go above and beyond what they expect when it comes to service.
Address your customers by name, greet them in the morning and when they leave for the day. Offer one-of-a-kind service with a genuine smile.
Your staff is pivotal to making the guest experience one your patrons one will remember.
Just one bad experience at your hotel can have detrimental long-term repercussions.
Let's consider the story of a hotel guest who made a reservation for a three-day stay. Upon realizing he only needed to stay two nights, he called to cancel the first day of his reservation. The attendant said, "Sure, I can take care of that for you. You're all set. See you next week."
Great customer service so far, right?
Once the guest arrives at the hotel seven days later and sees what he's being charged for the room, he says, "Wait a minute. My original reservation was for $200 a night, and now I see I am paying $250 per night." The person at the front desk says that's because you changed the reservation.
The customer is very unhappy because he wasn't told when he called to change it that his rate would go up. The person at the front desk refused to change it, and the guest, who was a repetitive business traveler, left the property incredibly unhappy and never returned to that chain again.
He also told his entire family about his experience, and none of them ever booked a room with that chain again either.
The lesson of the story is that a bit of customer service would have benefitted this property immensely. Not only would they have kept their loyal customer, but they wouldn't have lost 10 others due to their poor customer service.
The trend in the world today is customer-centric. To keep your customers, you have to provide exceptional service. The hotel in our example did not.
They missed the opportunity to surprise their guest. If they had just said, "No problem. Let me adjust that rate for you. We thank you for staying with us and appreciate your long-term loyalty," they would have experienced the benefits of doing right by their customer.
When it comes to providing an exceptional customer experience, you can't go wrong if you keep the customer and his needs at the forefront. This is what the best hotel brands are doing.
Technology is Upgraded
Imagine you are a business traveler. Would you rather stay at a property with high speed Internet or one that just offered modem speeds?
Odds are you'd opt for the brand that understood the needs of their guests.
One of the biggest trends in hotel branding today is a nod to redefining technology on your property.
Smartphones, tablets and laptops. Your customers are all using them, and they expect them to work just like they do at home – quickly.
Be sure your brand is leveraging technology and providing a good experience for your guests. Meet their needs, and they'll appreciate you for it.
Your Menu is Defined
Another trend is hotel branding is your hotel's restaurant.
Have you asked yourself if your restaurant menu matches the branding of your property? If it doesn't, it should.
Today's hotel guest and diner has s more refined palate. Your guests are looking for global menus and sustainable locally sourced food.
Incorporate these elements into your hotel's restaurant and make sure they work with your brand.
Here are a few tips when it comes to refining your hotel menu:
Add healthy dishes
Add gluten-free and vegetarian options
Advertise your locally-sourced ingredients
Recycle
Add artisan breads and drinks
Cater to Your Customers
Let's look at the fairly new Even Hotels.
Right from the beginning, they let the world know what their brand stood for.
They developed their brand identity from the ground up. They stand for healthier options for their guests.
Aware of the problems travelers face in regards to eating healthy and working out, they created a brand dedicated to solving this problem.
Even Hotels offer a wellness-savvy staff with fitness and healthy eating incorporated right into the property.
The hotels are designed to be stress-free and inspirational.
Guests find in-room training zones with equipment provided, group athletic classes and personalized activities.
The restaurant serves freshly prepared and fully customizable food including healthy options, smoothies and organic cocktails. They'll cater to any dietary needs.
The rooms are clean, modern and uncluttered. The beds have natural eucalyptus fiber bedding and a premium sleep system. The bathrooms are spa-like. High speed Wi-Fi is everywhere.
You can see how Even Hotels have a clearly-defined branding message.
Expect more hotel trends like this hotel as others seek to hone their branding and be known for something.
Finally, let's look at some tips for branding your hotel.
Know What You Stand For
And, don't deviate from it.
When you think of your hotel's brand, know who you are and be comfortable with it. Look at what you aren't so you can define what you are.
Are you a full-service, budget, luxury, boutique or lifestyle hotel?
Do you have a clearly defined mission and vision? Is your brand message clearly spelled out for all of your employees, and are they empowered to enhance your brand?
It's incredibly important to have this all in writing. Then train your staff to excel at providing the service your branding dictates.
Be Flexible
Hotels with rigid policies don't leave room for customer service.
When it comes to delivering on your brand promise, flexibility and patience are important components. Ensure that your policies aren't so rigid that they don't leave room for attending to a customer's needs or complaints.
Embrace your brand and its message and teach your staff to do the same. But, be sure to allow them the flexibility to meet their customer's needs.
Empower Your Staff
While you portray your brand through your website, social media, marketing tools, and at your hotel – inside and out, your staff are the vehicles of your brand.
In the hospitality industry, you're branding much more than your physical property or your Internet presence.
You are branding the experience. Your brand is the experience you create for your guests.
Your staff members are the standard bearers of your brand. They bring it to life for your guests.
Train your staff. Give them the tools they need to carry out your brand vision. Make consistency a basic tenant of your brand message.
Motivate your staff through training, the proper resources and incentives.
You should do everything you can to make sure your staff is portraying your brand correctly.
Know Your Audience
Branding is telling your customers who you are and what you stand for. It's about following through on that promise.
But, what if the customers you are targeting with your marketing don't really care.
This is when it pays to know your audience. If you don't know your target customer, your branding will fall flat.
Listen to your customers on social media. Meet them at your hotel. Learn what matters to them and what keeps them coming back.
Once you know your target audience, you can sell them on your brand.
Final
Thoughts

The way people live and travel today is vastly different than it was just 20 years ago.

Your customers' needs and expectations are also unique.

The magic of your brand happens when you connect with your customer, and when you provide them a surprising experience that exceeds what they originally expected.

Hotel branding is intricately tied to guest satisfaction. Your hotel's service certainly defines the quality of your brand. It's often more important than the interior décor and amenities.

When it comes to hotel branding trends, the customer experience is top of the list.

Finally, one final word when it comes to branding – don't try to be everything to everyone. Find your niche, define your brand and cater to your guests.

You've got to work hard to differentiate your brand. Travelers have different needs, and branding your hotel sets you apart. It makes it easy for potential guests to see what you stand for and get to know your brand.
Sign up for Gourmet Newsletter
Subscribe to our newsletter to get access to exclusive content.
Get this newsletter