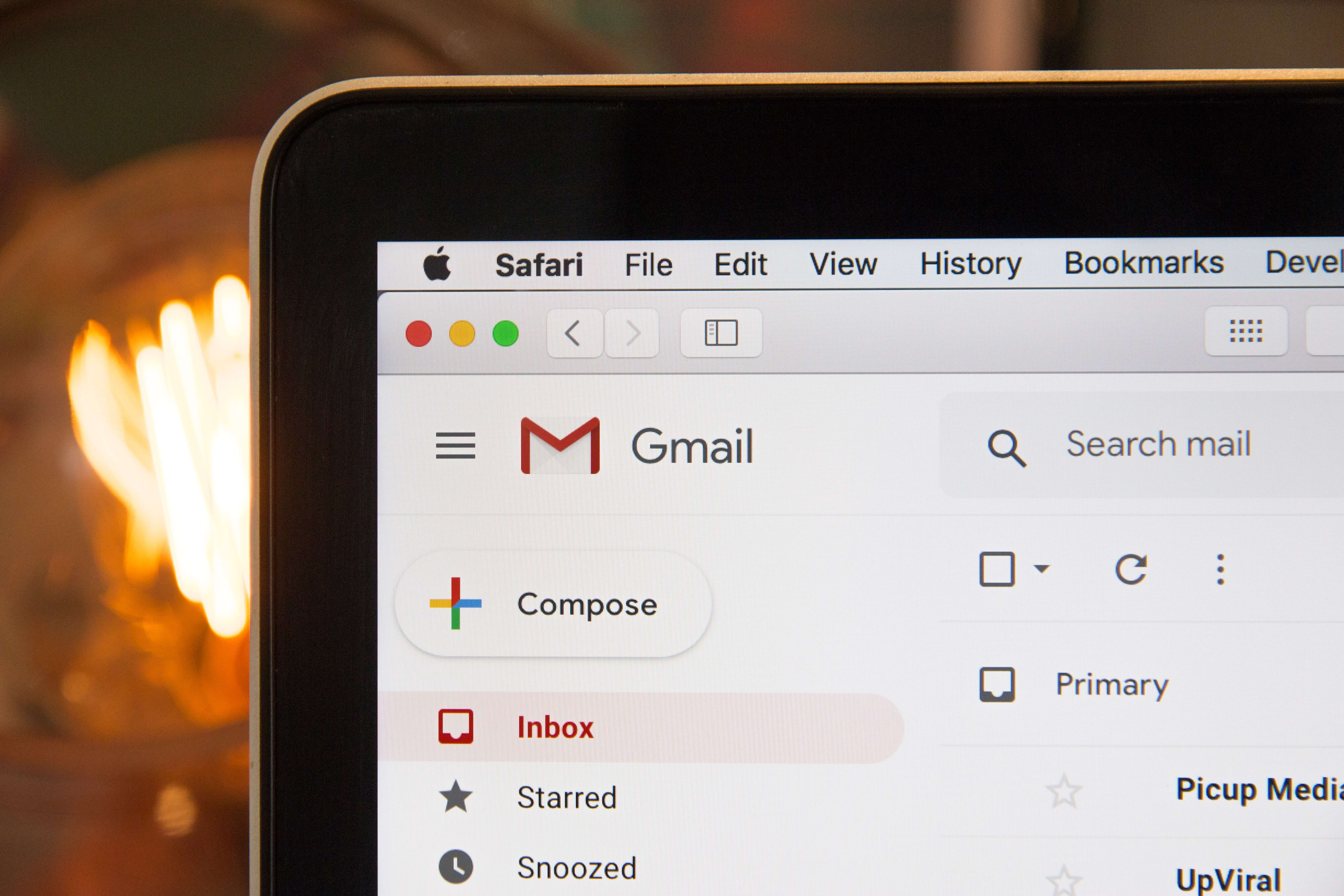 Does your hotel use email marketing? These email marketing trends can guide you in 2022.
Email marketing is one of the most effective ways you can market your hotel and communicate with current and potential guests.
Not only is email marketing a great way to build relationships, but it also helps you retain your customer base while working hard to acquire new visitors.
Why should you use email marketing for your hotel? Here are a few of the most important reasons:
Save money as it's cost-effective

Create and build brand awareness

Grow subscribers

Build your retention rate

Establish and grow relationships

Market your hotel to targeted groups
Email marketing is a must-have for your hotel.
To help you get started, we look at hotel email marketing trends. Then, later on, we'll look at some ways for you to let email marketing work its magic for your hotel.
Here are your hotel email marketing trends.
Email marketing trends in 2022
Engage with Video Email
One of the newest trends in the tourism sector this year is the use of video email with a service called Viwomail.
Video is big this year, and many people are using it wildly on their websites and on their social media platforms.
Yet, video hasn't really shined in the email ecosphere until now. With Viwomail, when your email reaches a recipient, Viwomail detects the user technology in real-time and calls the video in the appropriate format and resolution to be rendered into the email.
This is pretty ground-breaking technology because up until now, email designers created an image with a play button and simply linked from the email to the video online.
Videos are incredibly helpful in the hotel industry because they really highlight your hotel just the way it is.
Viwomail says it's compatible with many email platforms and service providers. They provide the HTML for you to insert in your email. Your email remains lightweight as the videos are stored on the Viwomail servers and only stream when the email is opened.
This is a trend worth trying.
Yet, if you aren't ready to try Viwomail, you can always go the "old-fashioned" route. You are still linking to a video that most of your customers will find beneficial no matter how it's presented to them.
Incorporate Instagram in Your Emails
If you aren't actively using Instagram, we encourage you to do so, and then we invite you to include it in your emails.
Why should you be using Instagram images in your emails?
Not only is Instagram free, but it is absolutely perfect for travel-related marketing.
Instagram is a mobile social media platform, and it's experiencing explosive growth. It combines two aspects of social media, imagery, and sharing. This is why it's so vital for your hotel email marketing.
Instagram is also easy to use with very little advertising and no distracting links.
When it comes to your email, show off your latest Instagram photos in your email marketing. Include a link to see more.
Use your Instagram photos to promote your hotel by showcasing real people doing authentic things. Use photos and videos that are trustworthy and relevant.
Don't Deny Mobile
When using email marketing for your hotel, there's no longer any debate about the type of email you must send.
It must be responsive, mobile-friendly, and resize on any device it's presented with. If this isn't the case, it's time to redesign your email template today.
With more and more people opening your hotel emails on their smartphones, you can't afford to sit on the sidelines.
Mobile is here to stay, so your email must adapt accordingly.
Focus on creating email content that is easily readable on a smartphone. Then make sure it's just as readable on a desktop computer.
Be Free with Email Automation
Email automation is a hot trend this year. Automation means adding email subscribers to a pre-set automated string of emails.
They send on their own through your email service provider, and you don't have to manage their send times.
Email automation is good for your hotel business. A great way to keep your customers connected is through an automated email campaign.
Email automation may sound stale and not terrifically appealing, but it really is the opposite of that. Email marketing can be incredibly personal and tailored to the specific traits of each customer.
For example, if you have properties in various locations, you may create an automated series of emails that get sent to leads interested in vacationing in that destination. You're giving your subscriber something of interest and keeping your hotel front and center.
How do you use automation to drive your hotel bookings?
Once a customer signs up for your email list, send a series of 4-6 emails over a few weeks. No micromanaging is needed. Just drop the name in the lists and let the software do the heavy lifting.
Make sure your list is segmented to send out personalized, relevant emails with the content your customer wants.
Build Relationships
Email personalization is another hotel email marketing trend this year.
You don't want to look like a mass marketer. You want to appeal to each one of your email target groups or lists.
Personalize your emails so you can target specific information to them.
For example, let's say you have several email lists of people who stayed at your hotel. One includes past families and another includes couples who took advantage of your spa offerings.
You can then personalize emails to each of these segments. Provide them with new and exciting information that pertains to them.
We live in a society where people expect to be marketed to, and they're generally okay with that if you're speaking their language and providing them with relevant content.
As an added step in the personalization process, make sure your emails are set up to address the receiver by the first name.
Use Card Layouts
Just take a look at Pinterest, and you'll know what we're talking about when we mention the trend of card layouts.
Not only is this popular, but it can work really well for your hotel emails.
Design your emails with the card layout in mind to modernize your emails and set your various hotel properties apart.
Design Minimally
Minimal design is popular everywhere this year, and it has landed in email design as well.
Many designers using minimal design in their email templates take advantage of white space to emphasize blocks of content.
Minimalistic emails focus on space, simplicity, modernity, gorgeous images, and bold photography.
Using space in your emails helps them breathe and puts the focus on the important content.
Employ Gorgeous Images
This year, images are what attracts email users. Images have the power to grab the attention and encourage your customer to open the email.
Beautiful, professional-style images can really highlight your hotel property. Consider the hero image at the top followed by zig-zagging sections.
For example, you have a two-column layout, and your first block is image left, text right. On the next block, flip it so it's text left, image right. Keep alternating for a zig-zag effect.
Images also work well in card-based emails.
Be sure your images are sized appropriately for all devices and are optimized at their smallest size.
Create Animated GIFs
You might have received some of these emails. For example, you might have gotten an email with a sparkling image or one with snow falling. Most likely they grabbed your interest, and you clicked to see more.
Animated GIFs are a rising trend and have the ability to give life to your email marketing.
This is about providing entertainment for your email readers and encouraging the click.
Here's an example you might try – create an animated GIF of two hotel guests in the hot tub at night. Add twinkling stars that move. This encourages your readers to look for more information, click on your website and make a reservation.
Animated GIFs are good for your email marketing because:
They are supported by a majority of email clients.

They increase engagement.

It's easy to create with the right tool.

GIFs are lossless.

You don't need a plugin to view them.
When using animated GIFs, you'll want to remember that smaller files are better, and you want to include a call to action. In the above example of the hot tub and stars, your large call to action button might encourage your email readers to click through and book their own starlit vacation.
Now let's look at how to harness the power of email marketing for the best results.
Recipe for Success
While creating emails is easy if you're using a service provider, you also want to do it right. We've got a punch list of some things to think about as you create your emails. The ultimate goal of your hotel email marketing is to:
Build relationships

Increase conversion and retention rates

Book rooms
When it comes to marketing your hotel through email, there are a few on-trend things to pay attention to for added success. Consider this list your trendy recipe for success.
Write simply: When it comes to writing your emails, write at a third-grade reading level as emails written at this level are opened more often.
This being said, you have to use common sense as well. Know who you're targeting with your emails. If you're targeting highly educated individuals, a third-grade reading level is too mundane.
For example, if you're targeting college students planning spring break vacation, a third-grade reading level is appropriate. If you're targeting professors from all over the country to attend a weekend seminar, the email written to the third-grade level is not suitable.
Wondering what reading level your email fits into? Check out the Hemingway App.
Appeal with emotion: One of the best ways to appeal to your potential lodgers is with emotion-filled words. Stay away from completely neutral emails. Lean towards positive emails. Negative emails are a bad idea for hotels as you don't want anything negative associated with your property.
In other words, you can flatter your customers, but don't overdo it. Be warm, inviting, and encouraging in your emails, but not too gushy.
If you aren't sure what will work for your email list, test it out. Consider using an A/B test. Send half of your list a slightly positive email and the other half a much more positive email. Look at the data and consider which way to go for your next email.
Be brief: No one is going to read a long email full of text. Keep it short.
According to Boomerang, the sweet spot for email length is between 50-125 words. In their tests, this yielded response rates above 50%.
While it's worth noting that it might not be possible for you to get your hotel message across in so few words, you can do some things to make your email easier to read:
Break up large blocks of text.

Use large headlines.

Use images.
Use short subject lines: Campaign Monitor tells us that email subject lines with 65 characters are optimal. The average subject line is 80 characters.
Again, we encourage you to use A/B testing with your email service provider to decide which length works for your hotel customers.
Ask questions: A unique marketing trick involves the action of posing questions. An email with questions in the subject line or even as a header in the body of the email elicits a response.
Your customers are nearly compelled to take an action.
For example, you own a hotel in Hawaii, and you've decided to send an email to customers who stayed with you last spring. You might send them an email telling them how much you appreciate their business and ask them a question.
Some ideas include:
What's your favorite springtime vacation?

What do you like to do in the spring?

What's your first thought about springtime?
Then, follow up the question with a call to action to visit your website and find a special discount for a return trip to your Hawaiian hotel.
You may also like this: How To Build A Perfect Hotel Marketing Plan

To Conclude
We've looked at some hotel email marketing trends, and we've discussed some practices for success. Now it's time for you to implement them.
If you don't already send an email, you'll want to follow a few simple steps to set up an account with an email service provider. First, sign up with an email service. Next, build your list. Add sign-up forms to your website and social media. Begin collecting them at your front desk.
Then, create your templates. Set up your automation series. Test, test and test again before you send any emails out. This is the only way to ensure your emails are readable for the most people on your list.
Lastly, have fun with email marketing. Follow the trends mentioned here, and you'll be well on your way to building relationships with your customers and creating a loyal following.
Sign up for Gourmet Newsletter
Subscribe to our newsletter to get access to exclusive content.
Get this newsletter