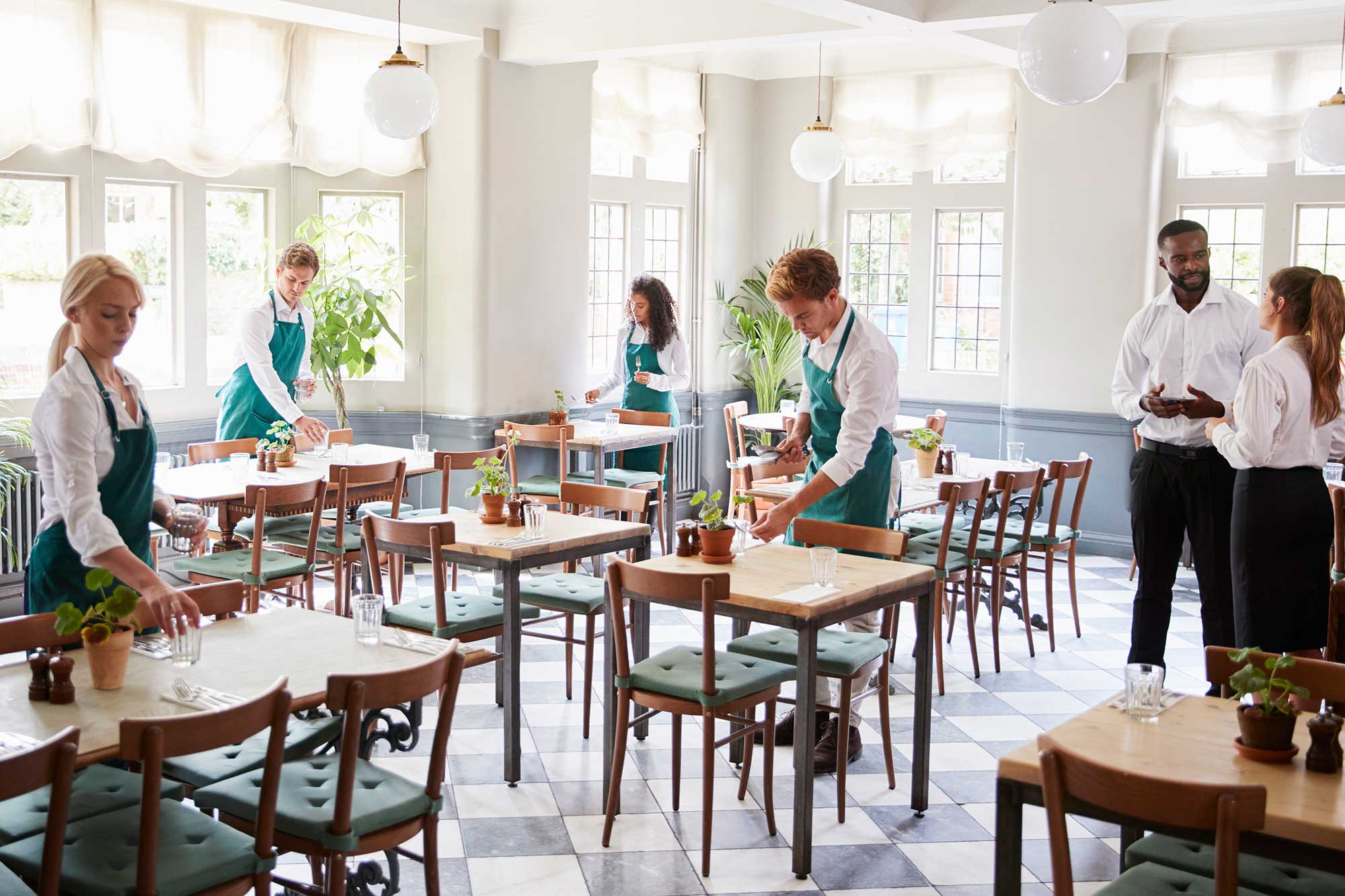 Your staff makes or breaks your restaurant, keeps things running when you're not around and represents your brand concept in front of each customer. You don't usually want to entrust such responsibilities to anybody, but most restaurants can't afford to pay huge salaries and hourly wages to get the best people.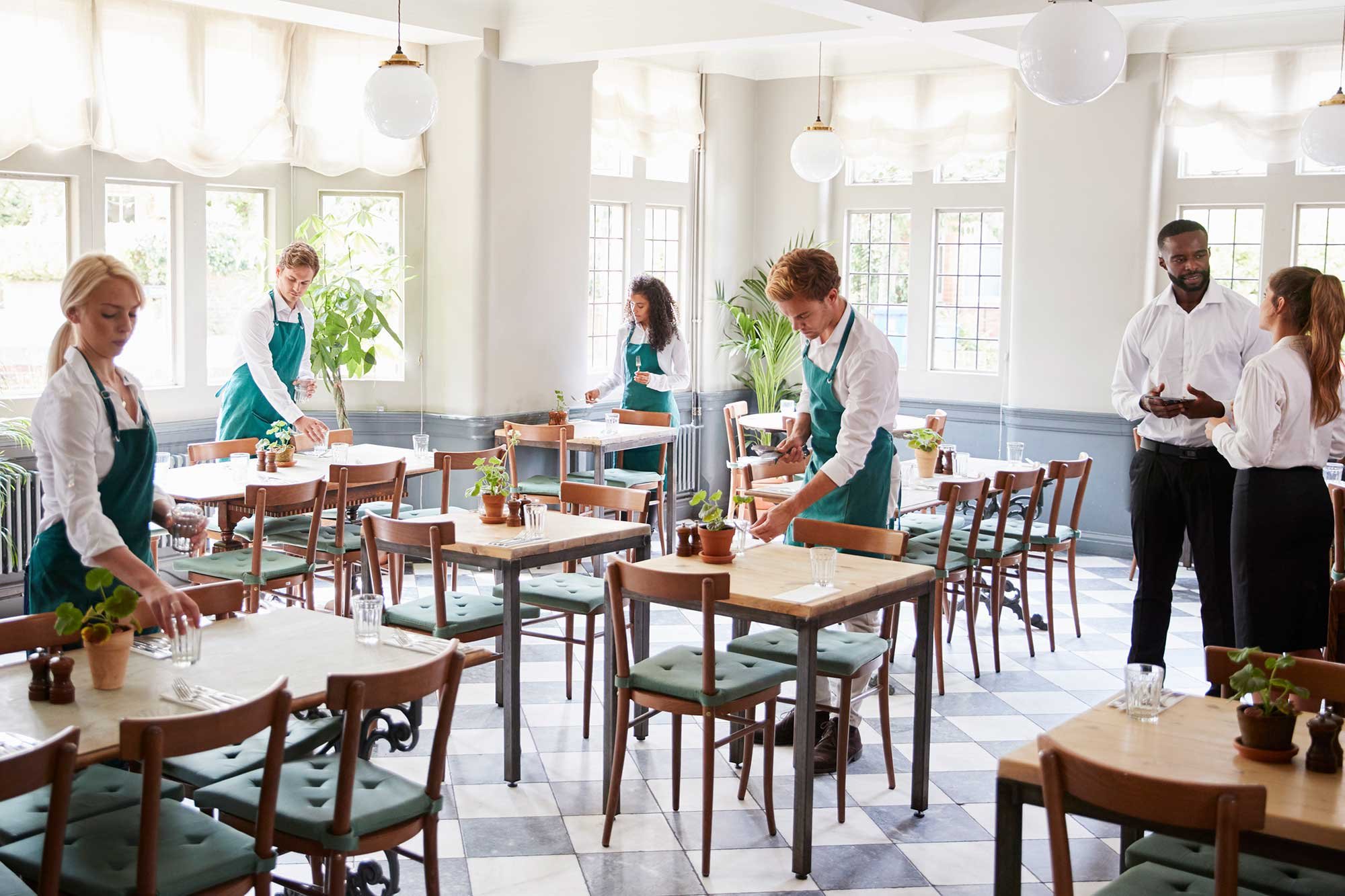 You have to hire qualified candidates while keeping the lid on salaries in an economy where minimum wages are rising, people need benefits, and the turnover rate for restaurant employees is at an all-time high. That's why many restaurateurs are turning to online restaurant job boards to relieve some of the pressure of finding, vetting, and hiring qualified workers. You can run an ad on Craigslist and get fast results, but are these the best results?
Hiring new workers involves investing time in training new people and getting them competent. Each time you choose an applicant who doesn't work out, you lose a lot of money because you have to advertise, interview, hire and train a replacement. Restaurant job boards can eliminate many administrative work and variables by providing work histories, background checks, and databases of workers that you can search or screen by education, training, profile, photos, and other criteria.
Hiring Options
You have two options for using hiring resources to fill positions. The first is to review candidates who have posted their desire for a restaurant position or resume on the Web.
The second is to advertise the position that you want to fill on a restaurant job board. Restaurants post restaurant jobs on the most common job boards could pay a high price while getting hundreds of unqualified or unsuitable candidates. In general, the more specialized the site, the better the results.
Differences Among Top Job Hiring Sites
The top restaurant job boards include every type of job board, posting, and software for managing the process.
Although restaurateurs might balk at using generic software tools, these resources can be pretty valuable for finding and filling positions quickly. Let's look at several of the best sites where you can post restaurant jobs.
Top 13 Websites To Post Restaurant Jobs:
Craigslist
Culintro
Jobs On The Menu
Poached
The Restaurant Zone
Shiftgig
SnagAJob
Qwick
Sirvo
Indeed
ZipRecruiter
Hospitality Online
Hcareers
Craigslist
By far the most popular site to post restaurant jobs for hiring servers, basic kitchen help, and entry-level workers, Craigslist has reasonable rates for posting positions and delivers astonishingly fast results in medium-to-large cities. Craigslist will be specific to the area that you're in, making the pool of applicants localized.
You can sort by neighborhood, keywords, and other criteria for screening applicants, and you can determine how people respond by directing them to a hiring portal, email message, website, or physical address for an in-person application process.
Culinary Agents
Culinary Agents is a great job board for kitchen, beverage, and service workers of all levels. The company specializes in matching workers with the appropriate employers including restaurants, hotels, resorts, catering, food service, schools, and other organizations.
They have over 1 million job seekers and they also have more than 500 partners where they post your job. They have flexible pricing plans that begin at $49 per job post.
Jobs On The Menu
This site advertises restaurant jobs for thousands of locations throughout the United States. The site specializes in upscale restaurant jobs for servers, hosts, chefs, and managers. Business owners post restaurant jobs daily, and corporate food service jobs are often advertised as well.
Poached
Poached enables restaurant and hospitality managers to hire professionals quickly in major U.S. cities. Employers pay $25 for each job posting, and job seekers can post their resumes for free. BackOffice's proprietary software provides searching, organizing, and managing tools for the hiring process.
The Restaurant Zone
RestaurantZone (RZ) helps restaurants hire quality talent in less time. They work exclusively in this space and staff multiple locations nationwide. The software focuses on volume hiring on the hourly and management front. This is a well-rounded solution if you need to fill baristas, bartenders, cooks, chefs, prep cooks, bussers, and culinary agents.
The company offers products such as the resume database (ResuBox), Targeted EmailBlasts, and Resume Requests which curates talent based on your criteria. Finally, RZ has a network of millions of job-seekers and many job board partnerships to help with your hiring efforts.
Shiftgig
Shiftgig saves employers time by streamlining the hiring process. Managers can get more detailed profiles on high-quality candidates that include references, social influence, and referrals. The company has a proprietary app called WorkNow that enables candidates to claim jobs in real-time.
Restaurants can post from one to a hundred positions, and relevant posts automatically transfer to several other job boards for better coverage. Restaurants can use the company's efficient dashboard and messaging system for communications and organizing applicants.
SnagAJob
Although this site isn't precisely one of the restaurant job boards, it adds nearly 500,00 jobs per month and has a high Alexa rank. It's an excellent resource for hiring hourly restaurant workers.
However, the site does get lots of complaints from users who have to supply too much personal information, which generates lots of phone calls, emails, and other annoyances. Some restaurants find that the postings are out-of-date, but others have claimed to get excellent pools of qualified candidates from posting job openings. Restaurants can post openings or review job candidate postings and resumes.
Qwick
This is a great restaurant job board for hiring on-demand staff. They screen each candidate and choose only the cream of the crop so you won't have to worry about whether they know what they're doing or not.
You can post restaurant jobs weeks in advance or within two hours of when you need them. Labor costs are kept low because these are trained independent contractors so you won't have to dole out benefits like paid time off like you would with your regular employees.
Another advantage is that the Qwick team manages the taxes for their contractors, and that makes life easier for you! Plus, it's free to post restaurant jobs to Qwick though you do pay 40% on top of the worker's hourly fee which you set. It's a fast and reliable place to post restaurant jobs you need to fill quickly.
Good Food Jobs (GFJ)
GFJ is a place to post restaurant jobs if you're looking for passionate candidates to fill your position. The company's inspiring mission is exclusive to the restaurant industry and can help you find full-time, part-time, or contract workers as well as internships and several other options.
The company's motto is "satisfying the hunger for meaningful work," and that is what influences how they manage the platform. You can be certain you will find quality workers to fill any open positions you have with this site.
On this restaurant jobs board, you can choose between buying a single job post for $60 or a bulk package for more savings. The post is active for 60 days.
Sirvo
Sirvo is one of the most highly rated restaurant job boards out there. There are collaborative features that let you work with your team to hire the best candidates, and the applicant tracking system helps keep the entire process organized.
There's also a messaging board hub that allows you to communicate efficiently with other team members of your hiring team. What's more, their easy-to-navigate mobile interface makes your candidate search much more convenient.
Sirvo also integrates with Indeed.com so you'll have a large pool of candidates which will increase your chances of finding the right person for the job. There are various price plans, but a monthly subscription starts at $110 per month.
Indeed
This platform serves other industries as well as the hospitality industry, but it's widely used to post restaurant jobs, and it provides employers with convenient tools for tracking and managing their postings.
You can use their bulk posting feature for posting a large group of jobs which is great for those times you have to fill numerous, similar positions. After you narrow your search to a few candidates, the platform allows you to schedule interviews and make offers.
There is a free job posting option, but that is more limited in features. Otherwise, the price to post a job starts at $5 per day. This is a widely used job site; however, and it receives literally hundreds of millions of unique visitors each month. That increases your chances of finding the right person for the job you've posted.
ZipRecruiter
This is another restaurant jobs board that caters to other industries as well; however, it has candidates for large and small chains alike. It has a large job distribution network and it is top-rated among employers.
While many restaurant job boards only allow posts in one location, ZipRecruiter will send out your job post to more than 100 job sites. The platform then uses smart matching technology to make use of artificial intelligence for finding the best candidate for your job.
Because of their extensive network and targeted approach, they can get your good results in a timely manner. Moreover, there are plans for restaurants of all sizes and there are free trial options. It is, however, a more expensive job board than other sites with plans starting at $249 per month. You can take advantage of free trial options before committing, though.
Hospitality Online
This is among the largest restaurant job boards online. It's more generally hospitality-focused, but features over 20,000 businesses. Applicants can easily search jobs by popularity, category, or location.
For potential employers, the platform offers a host of features. There's a full-page employer profile, dual branding for your property and company, a property-specific photo gallery, an applicant tracking system, social media integration, immediate job-specific alerts sent to job seekers, a one-year resume archiving system, and much more.
It's one of the pricier options with prices starting at $295 for a 30-day ad. There are, however, bulk packages where employers who need to fill numerous positions on a regular basis might save money.
Hcareers
This is a global hospitality career resource that is also one of the better restaurant job boards. They provide a number of features that help guide candidates to the job they're looking for, and for employers, their advanced artificial intelligence technology helps you find the perfect choice for your job.
Hcareers has been helping find workers in the hospitality industry since 2001, and they have successfully placed over one million candidates. Currently they have more than 25,000 active job posts and over 4,000 registered employers.
They offer AI-powered candidate matching as well as enhanced employer branding that includes a number of useful features. Among these are a detailed job description of your restaurant, a photo and video gallery, and they promote the company's culture by highlighting your values and any perks you offer.
They have a range of pricing options starting with a resume search for $42 that includes 5 downloads. Their standard 30-day job search runs $249, and if you're looking for someone to fill a management job, it will run you $489 for a 30-day post.
Final Thoughts
Restaurant job boards are just one of the tools that restaurateurs can use to meet their hiring challenges. Of course, maintaining social media links — especially with LinkedIn — and a strong Internet presence is a good way to get qualified people to find your restaurant regularly, but when you need to fill a position fast, restaurant job boards offer many advantages.
Many of these sites offer applicant tracking as well as interview and onboarding tools that can make the search for the right candidate much easier. Additionally, in our modern, technology-driven world, and particularly in a post-COVID-19 environment, restaurant job boards are being used much more frequently than at any time in the past.
These job sites really do represent the best place to post new restaurant jobs and find your ideal candidate quickly. If you want to find the best candidates to fill your restaurant jobs, it's vital that you use all of the modern technology available. It's also critical to use the sites that restaurant employees are searching when they look for jobs, and these sites are the best out there!
Check out our latest blog post "30 Creative Restaurant Marketing Ideas" or review our Restaurant Marketing services.
Sign up for Gourmet Newsletter
Subscribe to our newsletter to get access to exclusive content.
Get this newsletter