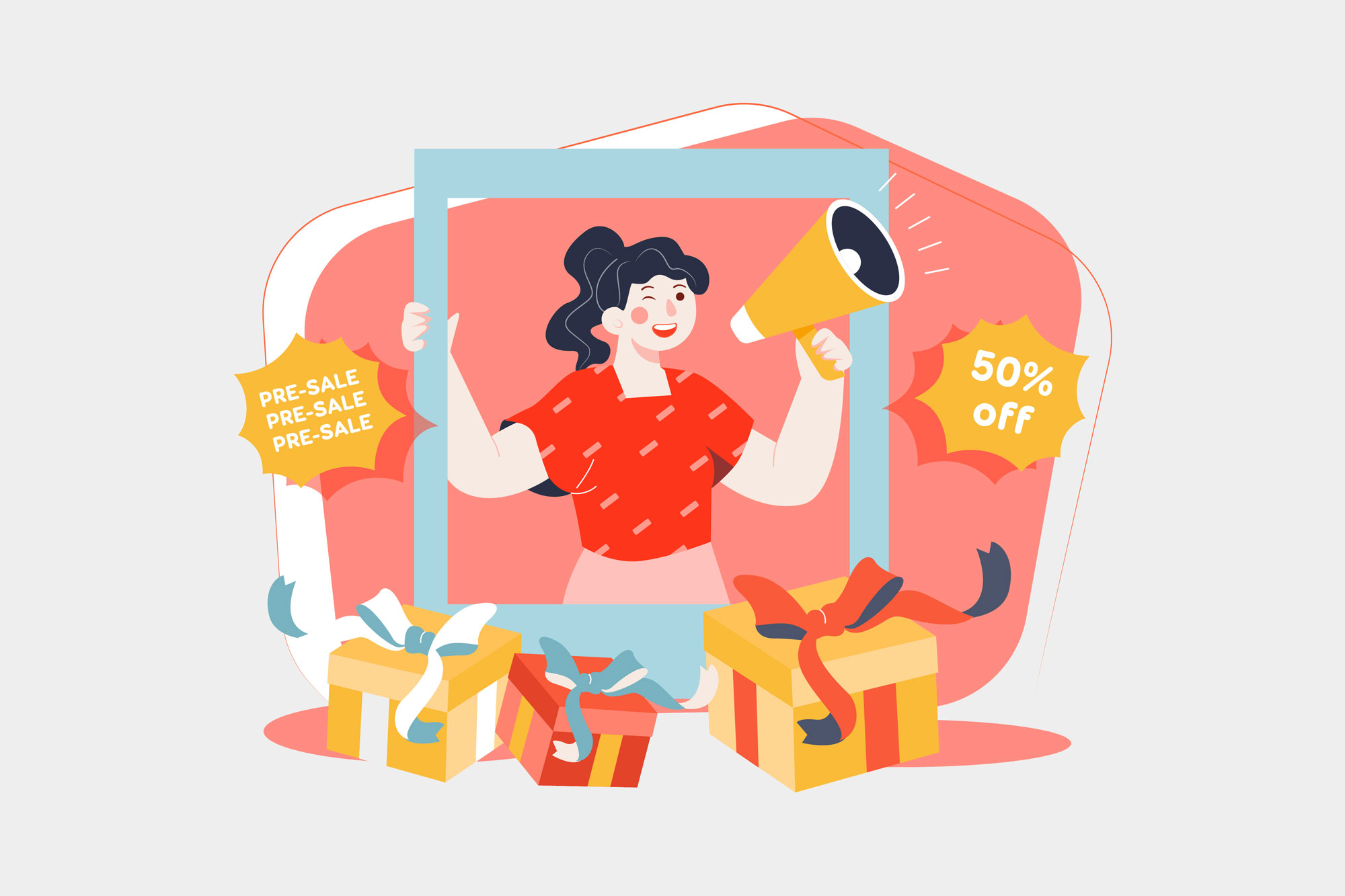 Hosting promotional giveaways is an excellent method to get people talking about your company online. According to Easypromos' survey,
92.6% of marketers organize social media giveaways and

66.8% of these organizers use multiple platforms to host a contest or offer gifts.
Many sectors ranging from cosmetics and finance to technology and hospitality use these techniques to reach a far larger audience. For example, many hotels utilize promotional giveaways to build a loyal customer base and interactive brand engagement.
After all, we all love competing and the possibility of a juicy win!
Before organizing a social media competition or offering promotional giveaways, it is helpful to learn why promotional giveaways are valuable in your advertising plan and how to run a successful giveaway.
Benefits of Giveaways for Your Business
Everybody appreciates the possibility of receiving stuff for free, and many consumers especially like the opportunity to share prospective gifts with their friends. So even though there might only be limited winners, you can be sure about getting more bookings since the giveaway already may have done its job and got the attention of a possible customer.
Therefore, social media contests and promotional gifts hold plenty of marketing opportunities for you and your hotel. Let's look at some of the benefits of giveaways for your business before understanding the basics of hosting one.
Help Build Email Lists
Hotel email marketing is quite effective in regularly delivering product recommendations, new updates, articles, sales announcements, or other information.
Why it matters: While promotional giveaways help get the interest of your audience, you can also let them help you build email lists. These lists are the gateways to direct engagement with potential customers.
In that case, the winner who loved your services and goods in the hotel can return. And more importantly, the other people who did not win but submitted their email might stay in contact. A hotel marketing agency can help you create the most attractive emails.
Pro tip: You can ask your audience on social media to sign up for email notifications to participate in your promotional giveaways. They will have a chance to get the promotion while you get their contact info for further communications.
New emailing lists might be useful for announcing the upcoming campaigns or just to remind yourself of people who showed an interest in your hotel.
Collaboration Opportunities
You will strengthen your business connections and receive a good reputation when you partner with another small business owner to deliver freebies.
Why it matters: Promotional giveaways and contests are suitable advertising methods for organizing collectively. By generating a comprehensive award package, your hospitality business will increase the rewards' value and build awareness for your hotel and other local businesses.
It is indeed a fantastic chance to connect with another business' existing client base and, as a result, expand your own. Great business ties might assist a small business owner develop a corporate image better by boosting recommendations and good reviews.
Pro tip: For example, you can organize a promotion package with small business owners in the hospitality industry. If your hotel does not own a specific kitchen, you can collaborate with restaurants or local hangouts. Other options would be collaborating with Health Spa Centers that own gyms, spas or organize yoga classes. Both sides can gain from this deal and enhance their revenue.
Creates a Sense of Community
A giveaway can enable a business and its community to feel a sense of belonging and an authentic connection.
Why it matters: A campaign collaborating with others allows business owners to connect with new communities. Also, it makes you more interesting as you can catch your audience by their own areas of interest.
For example, people who care about the environmental crisis will remember your cooperation with this organization even if they don't join the promotion. Building these authentic connections and letting your audience in new communities help you gain loyal visitors.
Pro tip: You can announce your promotional giveaway in cooperation with an organization for climate change. People can join the promotion after following the organization's social media account. Well, this simple but effective tip can apply to your cooperation with other local people or groups. Just find a partner with the same perspective and enlarge your communities together.
Promotional giveaways can include other local organizations and local influencers, artists, and creators. This way, you will create a sense of community around local attractions.
Moreover, inclusive marketing is becoming more and more critical. With a giveaway for online participants, you can make your customer feel seen. You can organize a promotion that addresses an underrepresented audience. It is a great way to get more bookings.
Increase Brand Awareness
More opportunities to view your brand personality and special services by organizing a giveaway is one of the most effective advertising strategies to raise brand awareness.
Why it matters: According to a survey, 71% of tradeshow participants recalled the brand that handed them a promotional item, and 76% of participants had a favorable view toward that brand. Therefore, it is an excellent method to launch a giveaway or give a promotional gift in your hotel's marketing plans.
Pro tip: There are different ways to launch your giveaway that will lead you to reach your marketing goals. For example, you can employ different hotel branding techniques while running a contest or a giveaway. It allows individuals who aren't currently following your hotel's social media to learn your authentic identity.
Moreover, your hotel website design needs to showcase the giveaway. You can create a page that will make your promotion more attractive.
Hotel photography has many opportunities to get attention as it is open for creativity. Your promotional giveaways can reveal what you offer in your hotel: the lifestyle they will get, the food they will eat, and the place they will stay once they book a room.
More Sale
Freebies have a great chance of reaching a wide range of interested individuals in your message, thus leading to more sales and bookings.
Why it matters: Your potential guests will be more open to making additional purchases from the company after getting a gift.
Moreover, promotional products attract customers to engage with your website, resulting in more customers. With contests and gifts, you can give your visitors a cause to choose your hotel instead of going to your rivals.
Also, even when people are not directly interested in your prize, they will notice you. As these marketing efforts boost brand recognition, they will return to book your room when they are ready.
Pro tip: Here, offering a freebie with a sale is an excellent method to ensure more sales. For example, when your hospitality business is not doing well, you can give a free night stay at your resort in addition to a sale of 2 nights. Or you can give them a 3-night free stay to use whenever they want if they book for a week.
Tips for Running a Successful Giveaway
A successful giveaway should stick to the marketing strategy to reach and even go beyond your hotel's advertisement goals.
A social media giveaway helps you reach your marketing goals without being too obtrusive. Buyers love gifts, whereas direct online advertisement is not their favorite. But how you organize a giveaway also matters. It's the way to be a love brand and create strong bonds.
When organized well, social media marketing campaigns such as giveaways and competitions boost your online presence and result in long-term relationships with potential customers.
Let's look at how you can successfully run a giveaway in detail:
Know Your Reason For Giveaway
You can choose from a variety of different themes and campaigns. Nevertheless, what you pick should always be guided by the goal of your promotion.
Your marketing plan may target to:
Expand your network on various social media platforms,

Build your customer database and also email listings,

Get more people to know about your business,

Boost brand engagement through likes, shares, or comments on a post,

Draw attention to your new growing segment,

Assist your business in creating more inquiries and revenue.
Use Various Social Media Platforms
Keeping a good social media profile is essential for the hotel business. Yet, every social media platform is suitable for specific needs and goals.
You should first determine which platform your target audience invests far more attention in. Whereas most professionals favor Instagram marketing, it isn't always the best option for your hotel. For example, if your establishment wants to attract older adults, you can use Facebook contests more.
Do your research. However, you don't need to choose just one. It helps to be active in various social media channels as long as you adapt your promotional content accordingly.
Choose Your Prize
People take part in social media contests in an attempt to win. As a result, you must guarantee that the reward you present is attractive for them.
On the other hand, consider a reward that's also connected with your products or brand. From gift cards to subscription packages, it can be anything.
Additionally, it would be clever to choose a reward equivalent to the amount of commitment and energy individuals need to invest in to win. You may, for example, give some branded gifts if you request your fans to like your posts. You should, meanwhile, lift the rewards if you expect people to use your sponsored tags in their pictures.
For example, if you think about giving a Christmas food package to your visitors at your hotel, you can require them to share your post in their Instagram story.
Plan Your Social Media Giveaway
It's essential to write ideas on print after you've finalized all of the crucial choices concerning your social media freebie.
To develop your marketing strategy more concrete, decide on the following criteria:
Your initial task is to set a starting point and a deadline. Then, be specific about those dates in your post to create a rush feeling.

Who is qualified to enroll in the competition? You should be open about restrictions based on age, locality, or other criteria.

You should explain precisely how one can join the competition.

When will you be revealing the champion? What will be the number of winners? You should share this information clearly.

Which social media channels will you use to outreach your target audience? You can also inform your followers by email. It is also efficient if you schedule your posting timeline beforehand.

What is your budget to advertise your promotional giveaway?
Be Aware Of The Rules
Every social networking site has its own set of guidelines. As a result, you'll need to understand the guidelines for the platform you've picked.
For example, Instagram's marketing standards indicate that you should keep it obvious that Instagram does not manage the promotion. This rule applies to promotional ads on Facebook as well.
In addition, Instagram does not support incorrect tags. So you shouldn't request somebody to tag oneself in an image if they aren't in it. Nevertheless, requesting individuals to mention their contacts in the comment area is allowed.
The registration of several accounts by one brand on Twitter is prohibited. They also recommend that businesses establish a policy that specifies that those proven to be participating in competitions with different accounts would be disqualified.
It is also better to learn country-based rules before running a social media giveaway.
Prepare Useful Tools
You'll need the correct monitoring tools to keep your job a lot easier.
When your social media promotion officially launches, you'll be bombarded with responses. Unfortunately, if your business doesn't have a strategy to keep records of all the submissions, this can rapidly get burdensome and stressful.
You can use various applications and systems to keep track of fresh comments on your posting. Here are some programs you may use to manage and develop your social media contests:
Rafflecopter is an all-in-one application. Therefore, it can be beneficial for selecting posting strategies and tracking new comments.

Hootsuite is great for following the comments regularly.

Vyper can create touchdown webpages and integrated forms by using available designs.
Giveaway Ideas
Any prize that is related to your hotel business is an excellent choice. In your hotel's giveaway package, you can include special goods and services that are both amusing and useful to get the most attention and interaction.
For example, as a company in the hospitality industry, you could offer these as a reward :
free night stays,

mobile travel set including handy USB, mobile charging cable, highlighter, etc.,

free access to a gym or indoor pool,

food packages,

spa credits,

points for flights,

puzzle of your hotel's photograph,

branded pens or panel pen pot,

handbags with your logo on,

unique branded caps and sweatshirts,

branded calendars etc.
Promotional giveaways and contests are pretty common in the hospitality industry and continue rising in popularity due to an increase in social media usage.
Now, you know everything before running a giveaway or competition, from the importance and benefits of promotional items to the basic steps of organizing one. You can try our examples of promotional goods and services for your marketing plan, or you can come up with creative alternatives.
Sign up for Gourmet Newsletter
Subscribe to our newsletter to get access to exclusive content.
Get this newsletter