Planet Wings is an NYC metropolitan area chain of delivery retail restaurants, specializing in made-to-order chicken wings in a variety of flavors.
Overview
In order for Planet Wings to keep its expansion goals for future franchises, an integrated rebranding would be essential to achieve. The brand identity now needed to portray the same high quality that their food was known for.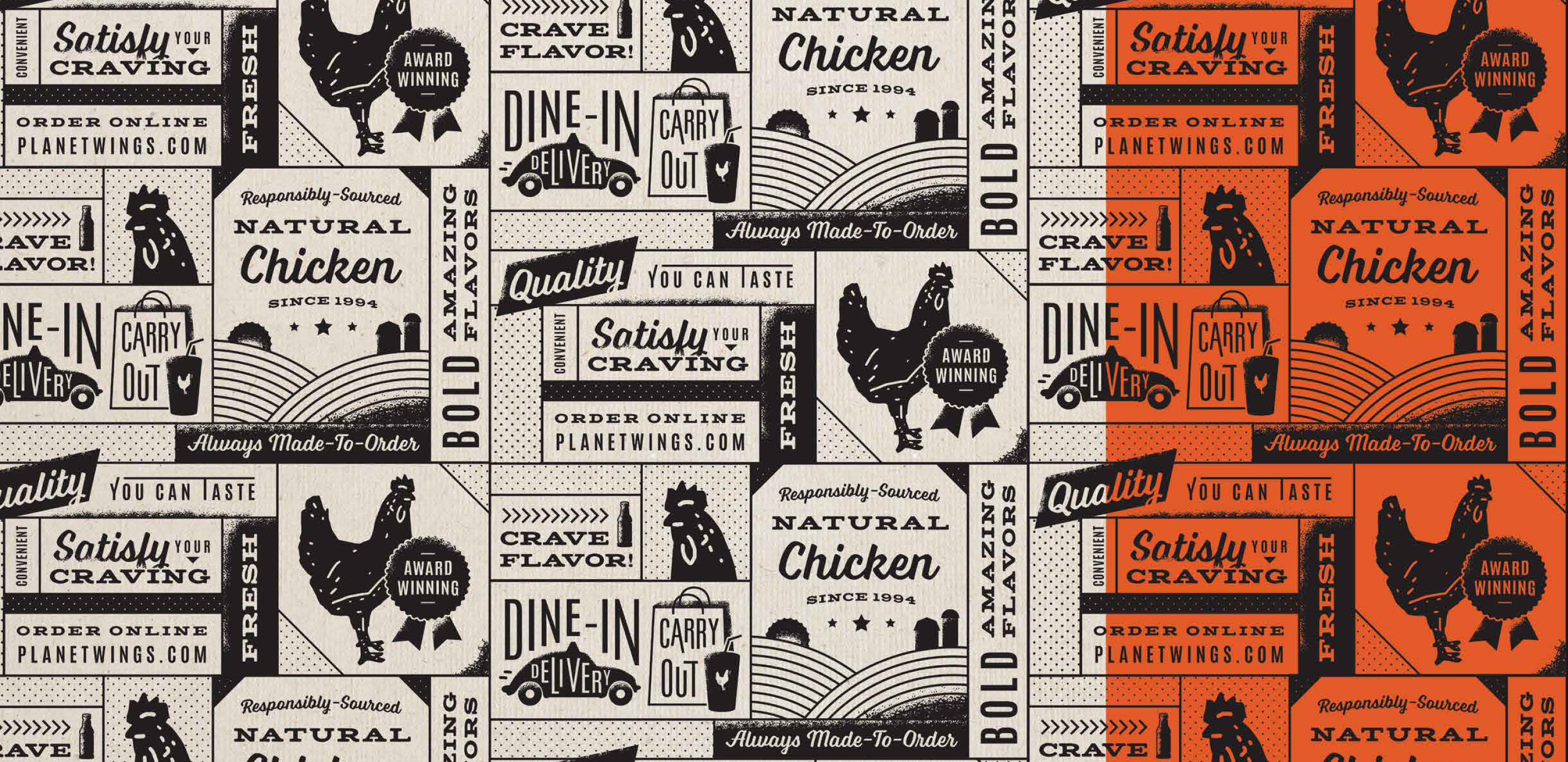 Challenge
Planet Wings needed to differentiate their premium quality ingredients and processes from their competition and their own previous branding. In the past, their image had reflected more of a fast-food chain, and elevating their brand perception with customers and potential franchisees would take a thorough overhaul of their brand.
Solution
Planet Wings started this major refresh of their image with a new logo, and we were able to extend their fresh, high-quality messaging with comprehensive visual identity services.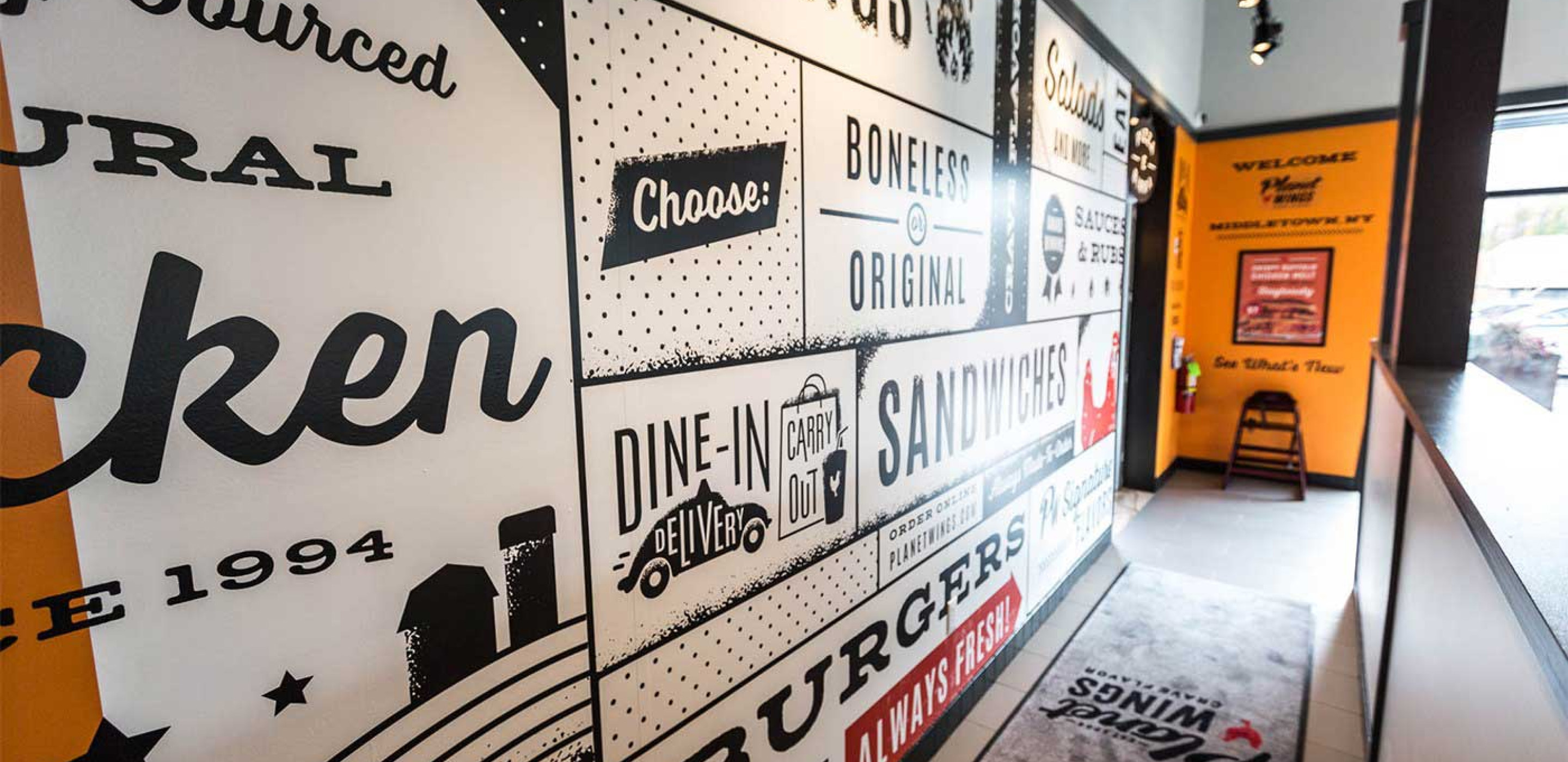 Inspired by their values and personality, we created a signature brand pattern to visually communicate their unique strengths in a versatile manner. The brand pattern is reflected across everything from packaging and menus to wall art and interior designs, creatively tying diverse elements together to present a clean, consistent image.
We further supported the brand refresh with a collection of signature graphics, colors, photography, and textures to communicate a cohesive, polished presentation with great design flexibility. A detailed style guide further helps the Planet Wings team implement and maintain high-quality design consistently as they move forward with future expansion and campaigns.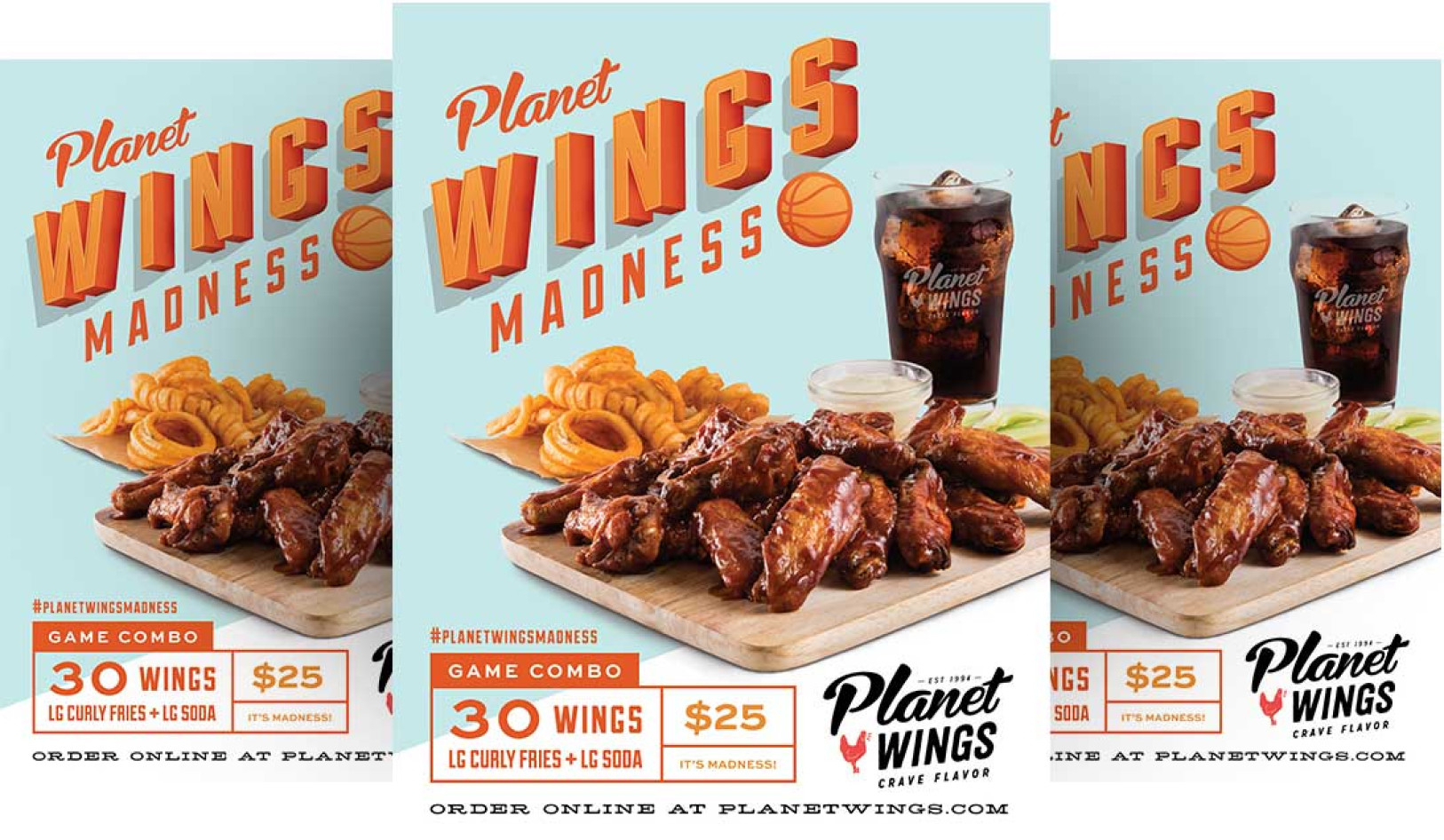 Additional marketing efforts are tied into this visual design, referencing the brand pattern and brand elements on the website and social media, digital and print campaigns, and signage.
This creative, polished, and thorough brand refresh enables Planet Wings to effectively communicate their true quality to customers and attract franchisees to support continued growth and success.