Scope
Advertising
Social Media & Influencers
Website Design
A true success story, The Halal Guys started as a top-rated street-cart fare. With customers lining up for blocks to eat their fast, flavorful food. The transition to dedicated restaurants didn't stop at the borders of NYC or even the United States.
Work
The Halal Guys tasked us to re-design their website just before expanding their franchise internationally.
The Halal Guys established branding was conveyed on the website with a comprehensive visual identity in the design. The brand colors, visual icons, and brand logos were curated on every page to reinforce the message that the brand was clear, established, and strong enough to extend indefinitely to franchises around the globe. A clear communications strategy informed every word, supporting the brand as a whole while targeting strategic goals.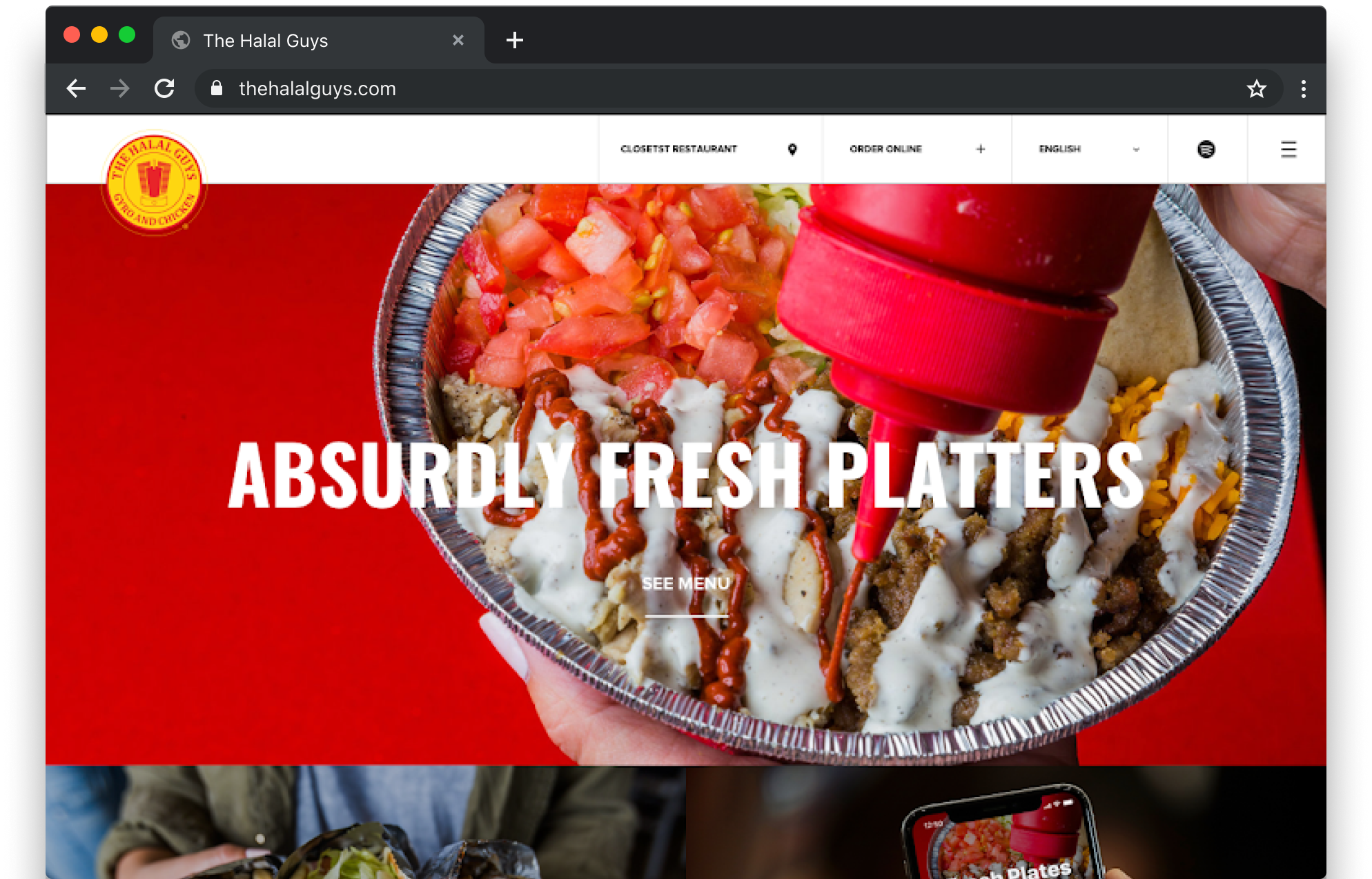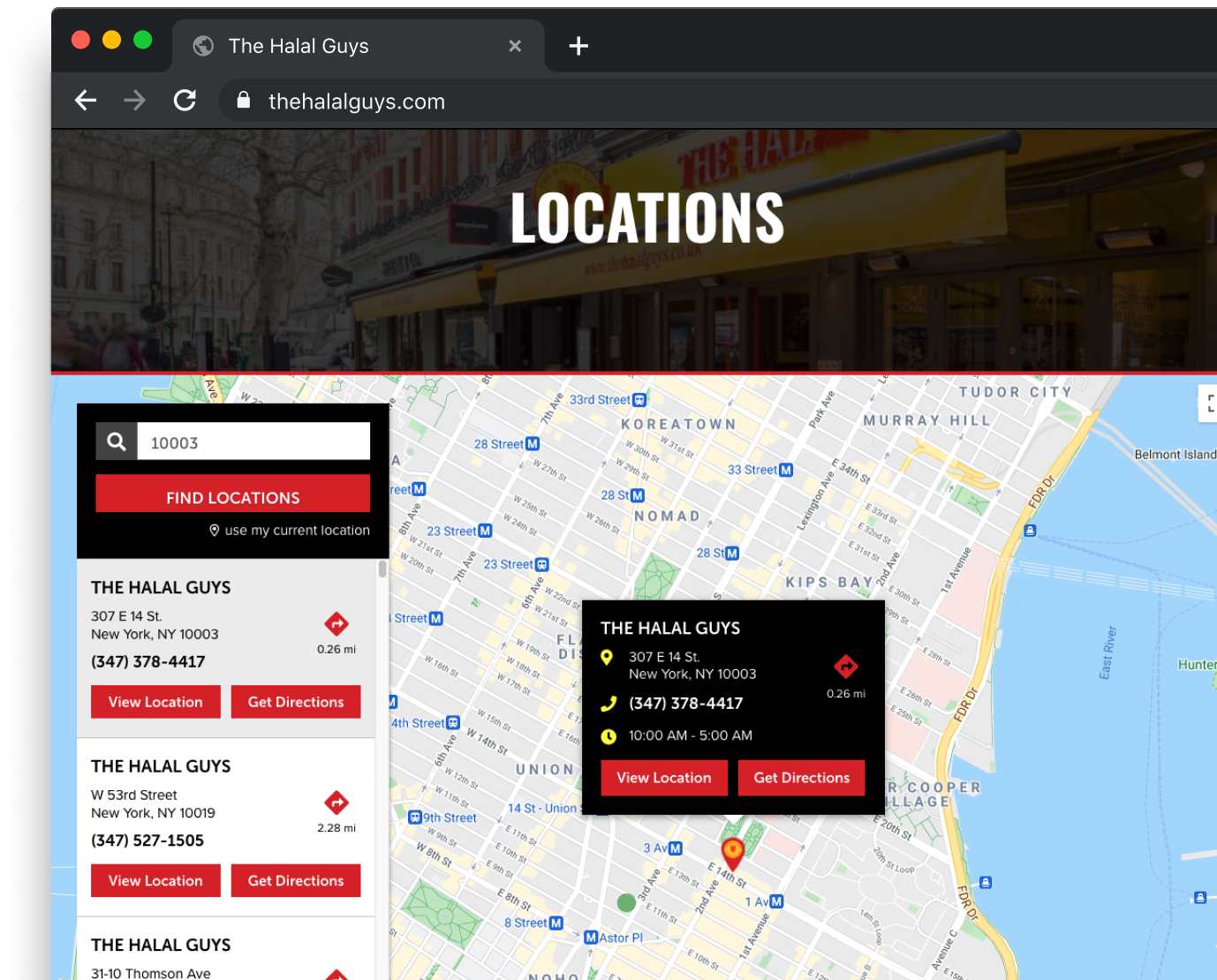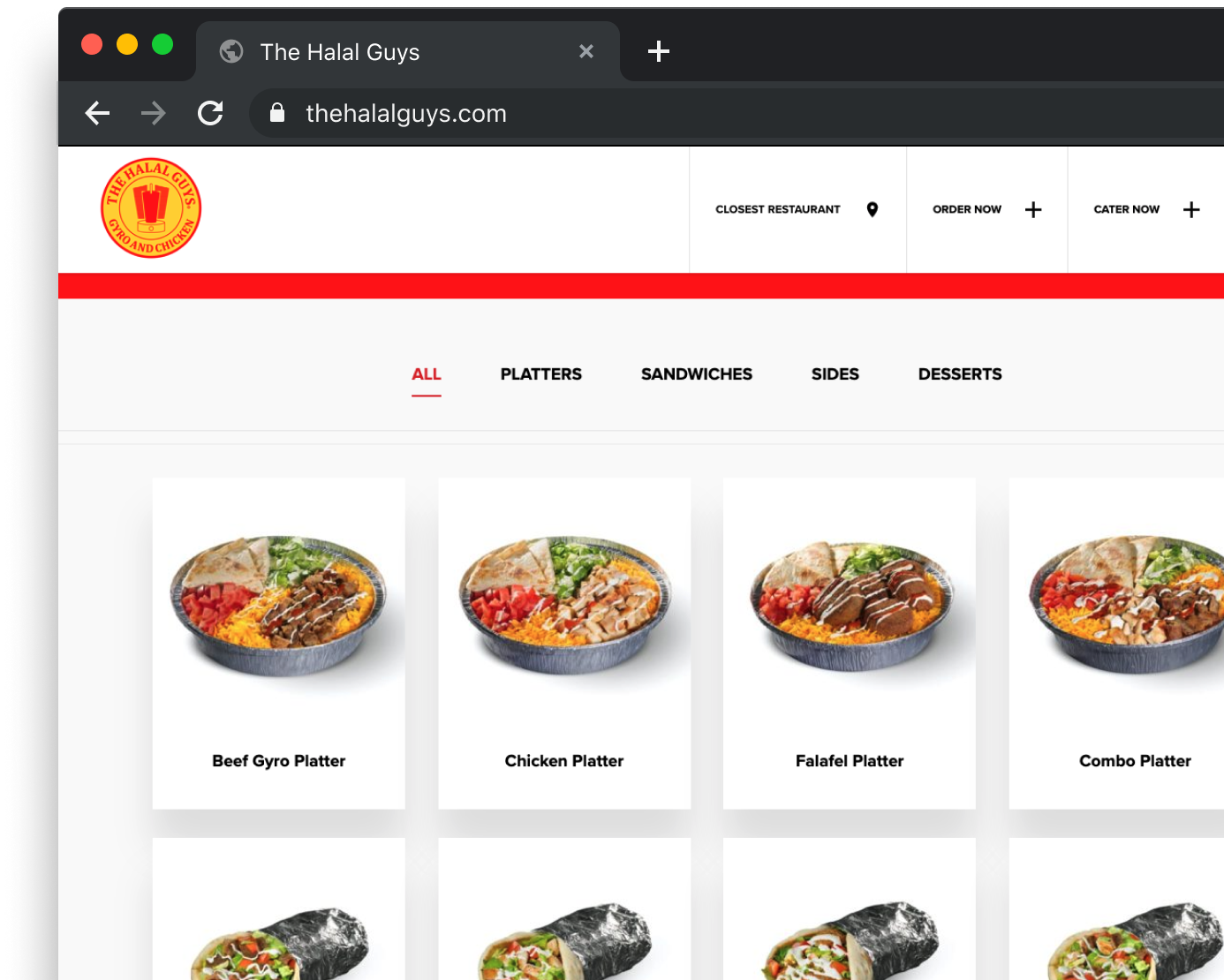 We wanted to create a website that made potential franchisees believe in the brand and sign up for The Halal Guys vision. Creating a custom location map including landing pages for each restaurant showed that The Halal Guys are serious when it comes to promoting their franchisees.
Features
Custom Design
Wordpress
Responsive
On-Page Optimization
ADA Compliance
Franchise Locator Map
The website has become a profoundly powerful e-commerce tool, not only supporting franchise expansion but connecting with local customers as well.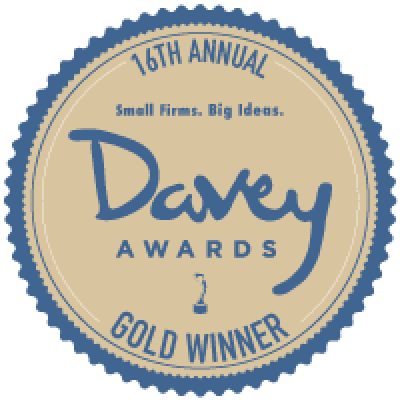 Gold Winner
Restaurant Design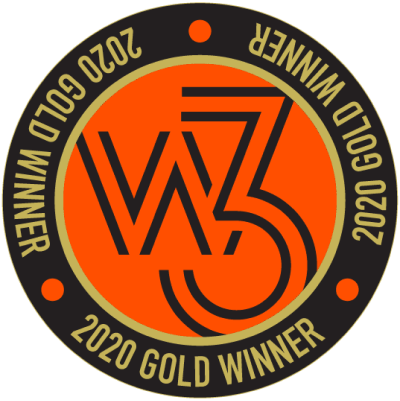 Gold Winner
Restaurant Design