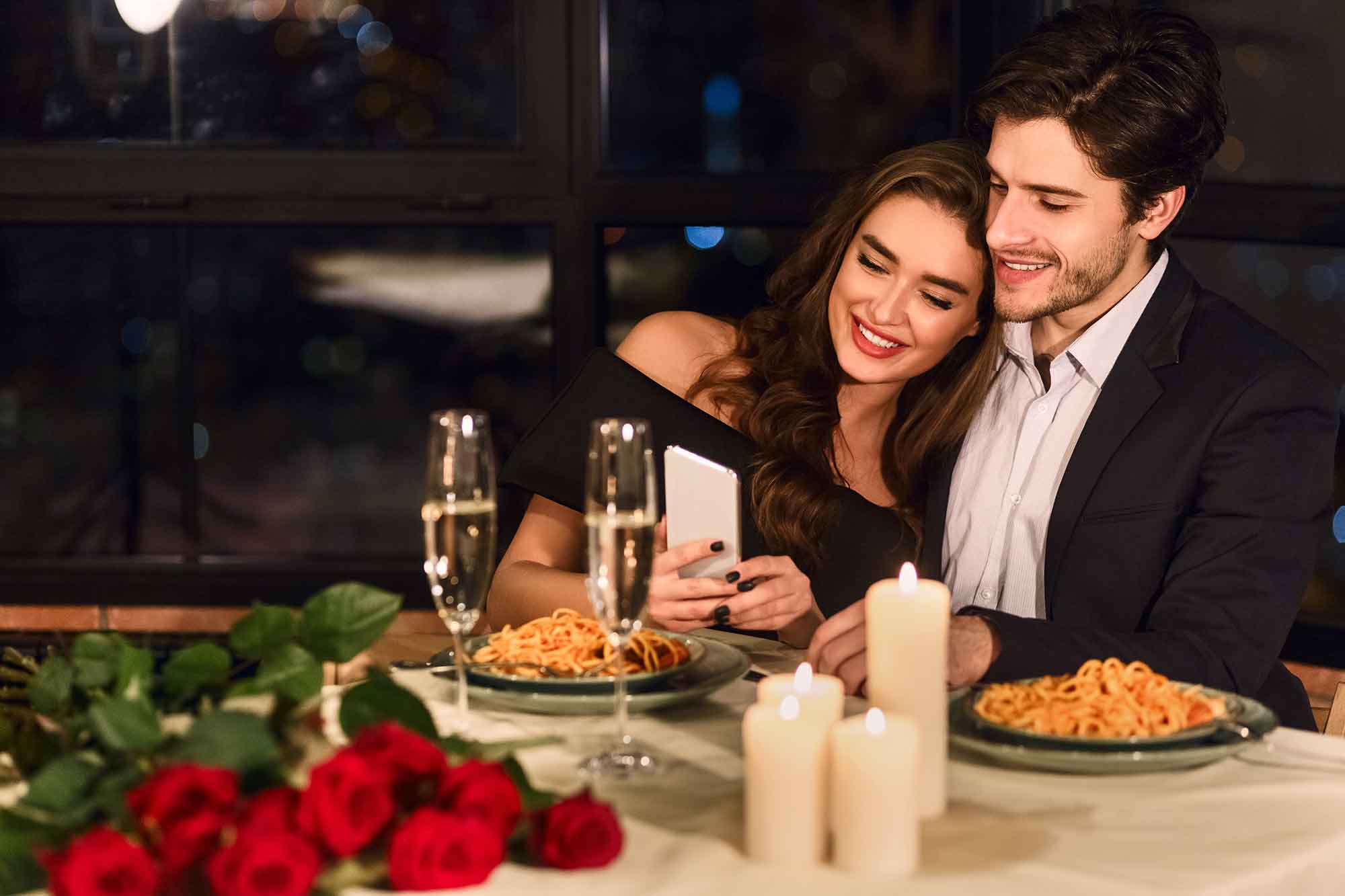 Thinking strategically about Valentine's Day has many rewards for restaurateurs. Many restaurants are typically booked solid for the holiday, so you need to plan accordingly.
Thoughtful planners understand that Valentine's Day offers amazing opportunities for promoting restaurants, attracting new customers and selling additional products. Use Valentine's Day promotions as a key marketing strategy to get free publicity, generate excitement, and build customer loyalty.
Ideas Range from Simple to Dramatic
Simple ideas include encouraging couples to reserve tables throughout January and offering special dessert confections. Restaurants can boost sales by marketing gift baskets for the special night, selling quality chocolates or giving a rose to each woman on Valentine's Day. Many restaurants take a more elaborate approach by offering special menus, decorations and cross-promotions with florists, musicians, jewelers and fortune-tellers.
In this article, we will explore the main reason for promoting a special event for Valentine's Day is simple: profit. Lovers spend extravagant amounts of money on this special day, so restaurants fight among themselves for a fair share. According to the Retail Advertising and Marketing Association, Valentine's Day spending statistics include:
Consumers spend about $13.19 billion on Valentine's Day.
Each consumer spends an average of $116.21.
About 34.6 percent of people go out to a restaurant on Valentine's Day.
Most restaurants rank Valentine's Day as the second busiest day of the year.
Six Signature Valentine's Promotion Ideas to Use or Adapt
Make an offer that is attractive, unique and affordable to typical customers, and they will promote the event to friends and associates.
Idea #1: Adjust Menu to Valentine's Day Theme
Most foods can be designed or presented in ways that promote love and intimacy. These methods include using soft, pastel colors, presenting food in heart shapes, adding whipped cream and serving beautiful, layered entrées and cocktails. Many restaurants offer aphrodisiac foods such as oysters, chili peppers, avocados, honey, asparagus, bananas and chocolate. The following five ideas will help restaurants plan a successful event for their customers:
Idea #2: Guerrilla Promotion to Attract Media Attention
Try a guerrilla marketing campaign in a nontraditional setting to promote Valentine's Day at the restaurant. Ideas might include sending out an employee dressed in a giant heart or Cupid costume to distribute fliers. Create a giant broken heart, and wheel it around with a sign admonishing people not to leave their loved ones with a broken heart on Valentine's Day. Another idea that might attract attention is to stage an anti-Valentine's Day for people who are disillusioned with the holiday. While guerrilla marketing has its place, make sure that you are aligning with your brand identity. If the style of your restaurant does not fit this market audience, read on.
Idea #3: Prepaid Valentine's Bookings Add Exclusivity
Valentine's Day creates a great opportunity for people to come out in droves, and restaurants could offer a package deal that includes all three meals. Regardless of menu or event strategy, restaurateurs might consider not just taking reservations but requiring prepayment. The advantages of prepayment include minimizing the risks of overstocking, attracting more reservations and helping to define what restaurants can afford to spend on decorations and mementos. Restaurants can also collect valuable intelligence to extend special offers when customers prepay.
Idea #4: Create Valentine's Day Packages That Set a Romantic Tone
Consider offering a special multi-course meal that comes with a signature memento of the occasion. Managers can provide a copy of the menu, champagne, chocolates and an upgrade in service such as white tablecloths and candlelight. The package deal would typically include an appetizer, champagne, wine or cocktails, soup, salad, entrée and a dessert made for sharing. The package deal might include a signature gift such as a basket with symbolic gifts or something romantic that lovers can share. The deal usually includes a restaurant makeover for the occasion, and special music or entertainment might be offered.
Idea #5: Consider Encouraging Picture-Perfect Wedding Proposals
Many couples use Valentine's Day as the perfect opportunity for proposing marriage. Restaurants can encourage the idea by offering subtle promotions to men for a memorable marriage proposal. The proposal package might include flowers, digital messages broadcast in the restaurant, champagne and a limousine ride after dinner. Colluding with kitchen staff, the prospective spouse might arrange for the ring to be hidden in a signature food, beverage or dessert. Restaurants can advertise by direct mail to single people, promote the idea at local gyms or even post information about the service in restrooms or social media sites that interest single people.
Idea #6: Sponsor a Valentine's Day Video or Photo Contest
Restaurants can get some long-term promotional videos or photo albums by sponsoring a Valentine's Day video or photo contest. The videos could be from anywhere or be required to be shot at the restaurant. Posting and playing the videos and photos adds another profitable event for restaurants, many of which already have full bookings on Valentine's Day. The contest generates lasting publicity through social media, mobile marketing and in-house digital signage.
How to Promote Valentine's Day at the Restaurant
Restaurants get more mileage from Valentine's Day by using what they offer to the best advantage. If the restaurant is small, promote the warmth and intimacy of a quiet, romantic dinner. If the restaurant is large and busy, emphasize that it's the ideal place to be seen by others. If the food is simple but well-prepared, promote the idea that food is just a side dish to the main course of a couple's company and intimacy with each other.
Email marketing campaigns are ideal for promoting the event. Restaurants can also sponsor social media contests where couples can win a free meal. Other promotional ideas include:
Provide a swag bag with a coupon for a free meal with a paid one at a later date.
Offer something lush or decadent to take home for sharing.
Provide a free Valentine's Day dessert, drink or appetizer.
Replace holiday ornaments with Valentine's Day decorations to remind forgetful lovers that the holiday is coming.
Partner with a local radio station, magazine or newspaper to offer complimentary meals or Valentine's Day merchandise.
Sponsor a special night for singles at the bar where they might meet someone special.
Cross-promote with local businesses, media outlets, emails, newsletters, social media networks and on the restaurant's website.
Valentine's Day promotions generate benefits that extend beyond the day. Ideas can be as simple or intricate as the owner chooses because every type of customer appreciates a special meal and ambiance on the holiday designed to celebrate love.
Sign up for Gourmet Newsletter
Subscribe to our newsletter to get access to exclusive content.
Get this newsletter