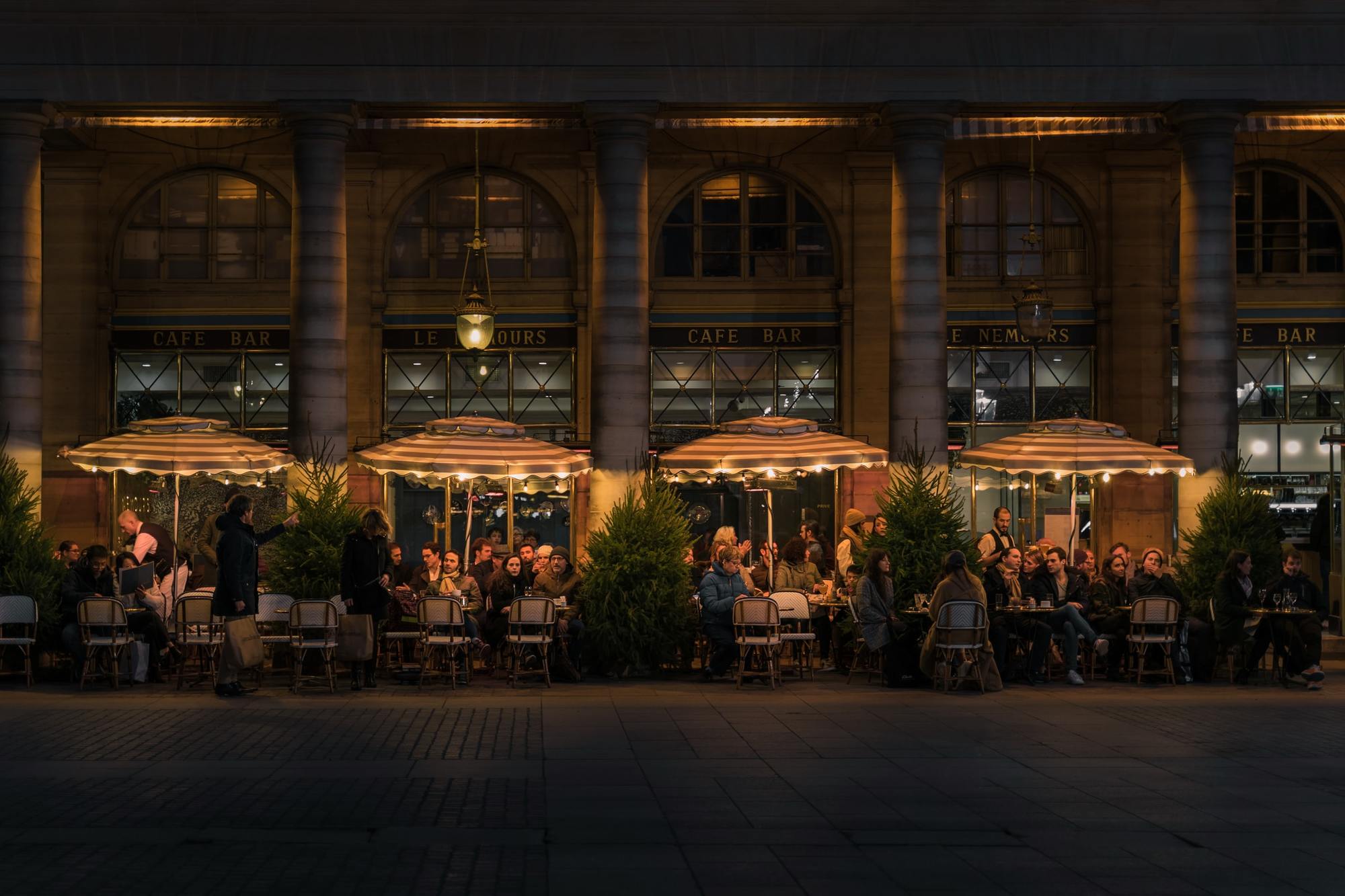 Restaurant.com offers marketing incentives for more than 20,000 restaurants across the United States, including multiple coupon options. In fact, Restaurant.com customers can choose from 45,000 daily incentive offers. Restaurants have more control over their offers. Restaurants get a dedicated Web page to promote their offers and access to a wide local audience of motivated customer. Unlike daily deal companies like Groupon, Restaurant.com focuses exclusively on restaurants. Certificates never expire, and customers must spend at least 150 percent of the face value of their coupons, so restaurants always earn money from every customer because restaurants keep every cent that customers spend over the coupon's value.
Restaurant.com's Background
Organized in 1999 by CEO Dr. Cary Chessick in Arlington Heights, Illinois, Restaurant.com formulated a new type of marketing program that other companies quickly emulated. The program offers restaurants free marketing, a dedicated Web presence and a wide audience of people who enjoy exploring new restaurants in exchange for dining discounts. In the early days, many restaurants didn't have their own websites, so the offer of free marketing was a valued incentive for restaurants to commit to the program. Even in today's environment where restaurants usually have their own websites and participate in many digital promotions, the advantages of reaching thousands of local food lovers remain valid.
Restaurant.com quickly became the leading daily deal dining site by offering restaurants a wide selection of coupons including gift cards, personal discounts on dining for customers and free Internet marketing with no upfront costs. Restaurants essentially provide free coupons that Restaurant.com sells at discounted rates. The tradeoff is that restaurants use their future services to pay for their marketing to reach new customers.
The daily deal and gift card company also offers its registered restaurants discount perks through its Partner Advantage program, which was launched in April of 2013. Member restaurants can use the Purchasing Assistant to compare supplier prices, get discount for supplies from C&H Distributors, save on commercial SiriusXM background music and DIRECTV. Other benefits are included, and new programs are forthcoming.
The company's future plans include fine-tuning its mobile marketing, offering expanded restaurant reviews from verified diners who use the company's restaurant incentives and expanding its search features. Restaurant.com also plans to offer delivery service for its members and is currently testing the idea in the Chicago area. The company's goal remains getting every discount used by consumers while benefitting participating restaurants with cash sales and future business.
How It Works
Restaurant.com signs up restaurants that are willing to offer discounts to get customers in the door. The company offers three kinds of incentives for consumers to use to reduce their dining costs: Dinner of the Month club, gift cards and eGift cards. Partners in the program face no risk or upfront costs by using their service equity to pay for each coupon when it's redeemed.
Websites go live in as little as three days. A consultant will help you craft your offer, choose photos of the restaurant and food for the site, write compelling descriptions and post your menu. Restaurant.com helps you choose an offer, design a Web presence and post your menu, and Restaurant.com will get busy driving diners to your business through its mobile search app, emails, website and social media programs that reach millions of prospects nationwide.
Consultation and Sign Up
You can sign up online, and you'll be contacted by a local consultant by phone, email or in person to design your offer and your Web presence. There's no big, artificial push to promote everything instantly as a daily deal — just a sustainable marketing engine that generates consistent sales.
Gift Cards Don't Expire
Gift cards never expire, but you can cancel your involvement at any time. However, you are still responsible for honoring any gift cards sold prior to cancellation. If you go out of business, Restaurant.com will exchange the cards for its consumer customers. When customers use their gift cards, they must spend at least 50 percent more than the card's face value, and you can stipulate other restrictions like not being valid on weekends or holidays or for alcoholic beverage purchases.
Customers Can Make Reservations
Customers can make reservations at your restaurant when they buy gift cards
Planning Your Offer
A guide for determining what size discount to offer includes the following suggestions:
– If your entrées are fast food or priced under $9, offer $5 or $10 gift cards.
– Gift cards with a $15 value are suitable for entrées priced between $9 and $15.
– Restaurants with entrées priced over $15 should offer gift cards of $25 and up.
Independent Consultants
Restaurant.com also uses independent consultants to sell its services to restaurants, so you could be approached by several people who are selling the program. You can use this quirk to your advantage by choosing a consultant who has done his or her research on your restaurant and makes intelligent marketing suggestions.
Three Marketing Options
– Gift Cards: These are available to diners in $25, $50 and $100 denominations and make great gifts for all types of occasions. The physical cards are sent in the mail.
– eGift Cards: Emailed electronically, these cards are available from $5 up to $500 in nine denominations.
– Dinner of the Month Club: These $25 electronic gift cards provide $25 off a meal once a month for three, six or 12 months.
– Special Offers: Restaurant.com offers dinner-and-movie bundles, employee incentive cards and other special offers.
Keep What Customers Spend
You risk nothing unless customers come through the door, and all customers must spend 50 percent or more of the card's value. Most people spend about double the card's value, so you're essentially offering a 50-percent discount to get people in the door.
Build Your Database
If you already have a website, Restaurant.com will put a link on your site. The company also follows up with its customers and provides contact information that you can use for independent marketing purposes.
Empower Your Brand
Customers can write reviews of your restaurant, and as long as they focus on your restaurant's food and service, these reviews might be published to give your restaurant more marketing mileage.
It's important to verify and cancel each offer after it's used.
Planning to Go Live
Restaurants that use Restaurant.com successfully do so because of careful planning. Your business must weigh the benefits of restricting coupons in such a way that customers have bad dining experiences versus against the risks of serving a dining room full of discount diners. Fortunately, preparing your staff helps to solve both issues satisfactorily:
It's important for your staff to treat discount and gift certificate users as they treat regular customers. Pleasant service and proper staffing helps your restaurant's servers to upsell customers and get them to return to the restaurant.
Some restaurants earn higher profits from their signature alcoholic beverages, so disqualifying alcohol for discounts could be counterproductive.
Unlike daily deals, Restaurant.com's advertising is more sustainable and predictable, so you can learn how to schedule staff to meet the increased restaurant traffic gradually.
Planning your offer carefully can restrict gift card use to slower nights.
Training your staff to upsell and suggestively sell higher priced items increases your direct profits from each Restaurant.com referral while heightening customer satisfaction.
Effectiveness of the Program
Restaurant.com didn't become the largest dining deal website because its system didn't work. The system obviously works for most restaurants, and you risk nothing unless people respond. There's always the risk that your existing customers will load up on gift cards to save money. However, all marketing carries some risks and downsides. You can limit any damage to your regular income streams by allowing only one coupon per table, not allowing alcohol in the offer and selling higher priced meals suggestively. Remember that your customers must always spend more than their gift cards, so use that to your advantage by encouraging wine, appetizer and dessert sales. If you find that too many regular customers are using the cards to reduce their costs, you can always cancel the program or redesign your offer.
Comparison to Competitors and Marketplace
There are dozens of marketing programs for restaurants, but few focus as directly on restaurants as Restaurant.com. The company's top competitors include Groupon, LivingSocial, and Gilt City, but new companies are constantly rising to prominence. Amazon Local, which has Amazon's reputation and financial resources, is promoting daily deals and unique experiences for restaurants and other businesses in an expanding national market. You always have to weigh the pros and cons of any program, including local marketing companies. Restaurant.com has the advantages of name recognition and guaranteed income from every coupon redemption.
The program seems worthwhile to try because there are no long-term commitments or upfront costs. Restaurants can fill tables on slow nights and build their marketing databases. However, nothing surpasses the value and control of crafting your own incentives, which you can advertise in-house, on your website and in other advertising forums. You can get similar marketing results to fill tables without paying commissions by providing BOGO offers to existing customers that you can limit in any way you choose. Your existing customers are a valuable resource that generates the highest conversion rates of any marketing strategy.
Cost-Benefit Analysis
You can limit your coupons to smaller amounts until you see what kind of response you get. We recommend using the company as one tool in a well-planned marketing campaign. No restaurant should rely solely on incentives for marketing purposes because the practice could devalue your menu prices and attract too many bargain hunters who don't plan to return. However, cautious campaigns to fulfill specific objectives — such as filling seats on weeknights — makes sense.
Of course, there are hidden costs that might apply. Your regular customers could buy gift cards to lower their costs. You could fill up with coupon users and drive away people who plan to pay full price. Try to err on the cautious side instead of the risky practice of offering too many discounts across multiple marketing schemes.
Concluding Thoughts
Restaurant.com offers some distinct benefits through its Partner Advantage program, fast turnaround time and risk-free marketing to motivated diners.
What We Like
We like the speed and personal consultations that get restaurant offers online within three days. Restaurants aren't limited to daily deals but can use Restaurant.com as an ongoing way to advertise the menu to new prospects. We especially like that customers have to spend some cash to redeem any offer and that restaurateurs can set other restrictions.
What We Don't Like
Essentially, restaurants agree to finance the incentive that Restaurant.com gets to market. Restaurants don't earn anything from the coupon sales or determine what price they're sold for, but they do earn money directly from customers with each redemption. We don't like the fact that these gift cards never expire because they could be redeemed after you've begun offering other incentives.
Final Assessment
If you craft your offer carefully, align your offer with other marketing plans and track your results, you can generally avoid big surprises like a dining room full of coupon users. Restaurant.com customers must always spend some cash, so we feel that it's worthwhile to pursue the program with cautious offers, careful monitoring of unredeemed offers and staff training to upsell coupon customers while giving them good service.
Sign up for Gourmet Newsletter
Subscribe to our newsletter to get access to exclusive content.
Get this newsletter