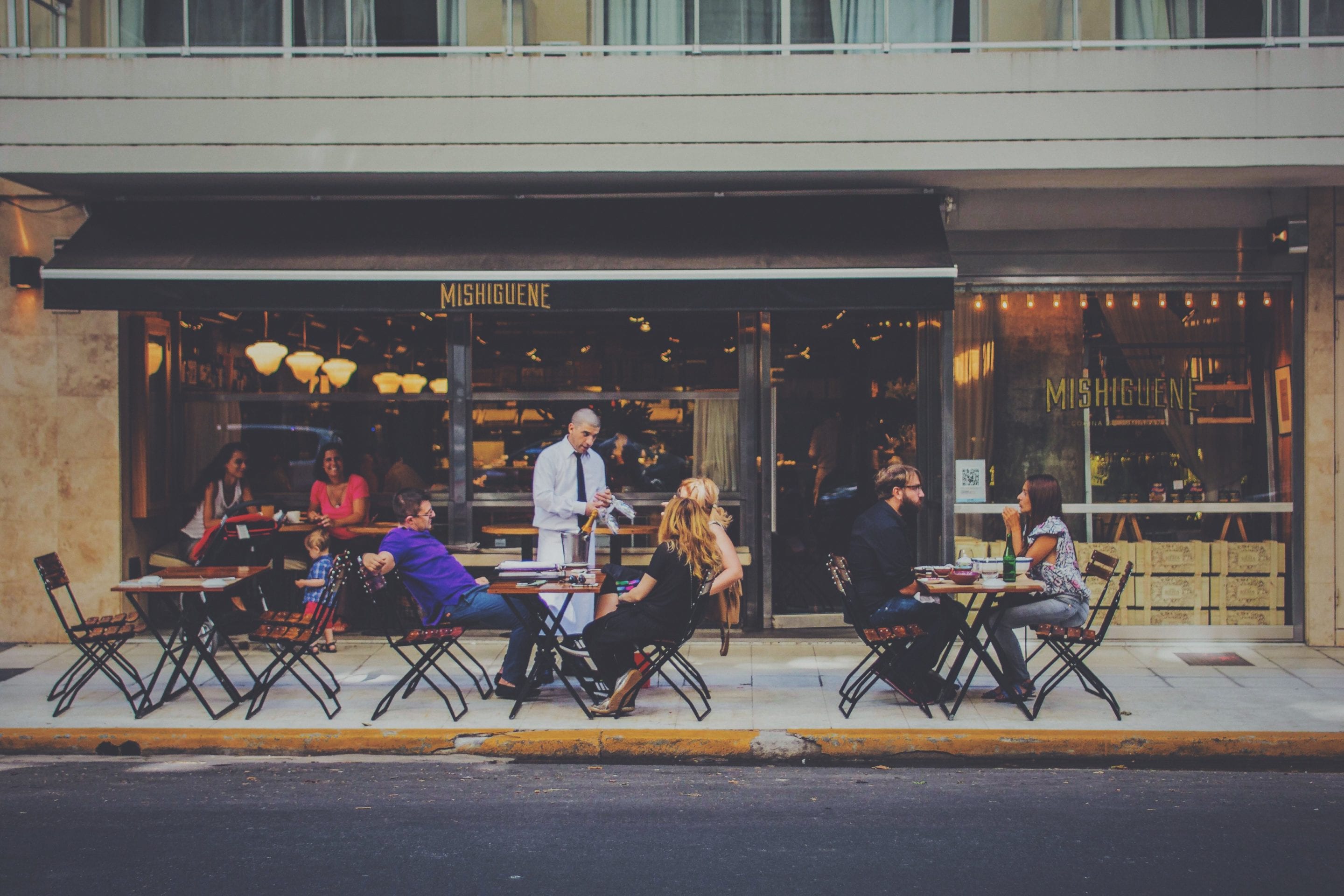 Some restaurants are exclusive and may be booked up months in advance. They may not even accept reservations for future bookings. Inevitably, these restaurants have an air of exclusiveness and status about them.
Others allow their customers to walk in at any time, or book a table for a convenient hour. And even if it's unintentional and untrue, these eateries can sometimes come across as accessible, low class, maybe even cheap.
So, there are definite upsides and downsides to how you position your business in the marketplace. Let's have a look.
Pros Of Accepting Bookings Or Walk Ins
Here are some of the advantages of accepting bookings or walk ins:
Additional revenue

. If your customers can walk in or book with you any time, you may be able to generate additional revenue beyond your regular, expected customer base. So long as you have the space and resources to accommodate, you'll benefit from being flexible.

Technology has made it easier

. Thanks to websites like

OpenTable.com

and other apps, people can reserve a table with you at anytime from anywhere. Customers love this convenience.

Predictability

. Although there isn't necessarily any predictability with last-minute guests, reservations can tell you how you need to be staffed and stocked at specific times, which can help you to plan accordingly and make the best impression possible. The same can be said for bookings of larger parties as well.

Better service

. When you know how many customers are going to be showing up, you'll be better able to offer them good customer service. This can lead to positive reviews and word-of-mouth.
Cons Of Accepting Bookings Or Walk Ins
Now, here are some of the disadvantages of bookings and walk ins:
Reputation

. If your goal is to create a place where "the cool kids hang out", then accepting walk ins might cause you to lose credibility with your target client base.

Mix-ups

. Customers may not show up at the right time, let alone the right date. They may even be a no-show. This is even more troublesome when an angry guest decides to complain about a lack of planning that they were at fault for.

Lack of flexibility

. Being booked up in advance might seem like a good thing. But what if one of your groups wants to stay and chat for two hours instead of leaving at the expected time? Their drink and food orders could generate more revenue for you, but it's a predicament, especially if additional walk-ins and pre-booked guests show up, and you have nowhere to put them.

Scheduling conflicts

. You may encounter challenges with seating expected guests on time, especially if some walk-ins or larger parties stay behind longer than anticipated. This can frustrate those who booked in advance.

Limitations

. Accepting more reservations might mean losing out on sales from walk ins. You can mitigate this issue with some planning and by leaving a few tables open. Additionally, if something odd happens, and all your reservations decide not to show up on the same day, it will cost you money.
Final Thoughts
Is there a right way and a wrong way to go about bookings and walk ins? Is it better to accommodate or not?
It depends on your restaurant, your target customer, and the reputation you're looking to build. There isn't a one-size-fits-all answer.
Getting feedback from your staff might be one way to get a better sense of what they're comfortable with, and how to solve any issues they've experienced with reservations and walk ins. You should be aware of any seating issues that have come up.
Develop a strategy that makes sense to you right now. If you need to tweak it down the line, then make necessary adjustments, and keep improving until you have a process that supports the business you're looking to build.
Sign up for Gourmet Newsletter
Subscribe to our newsletter to get access to exclusive content.
Get this newsletter