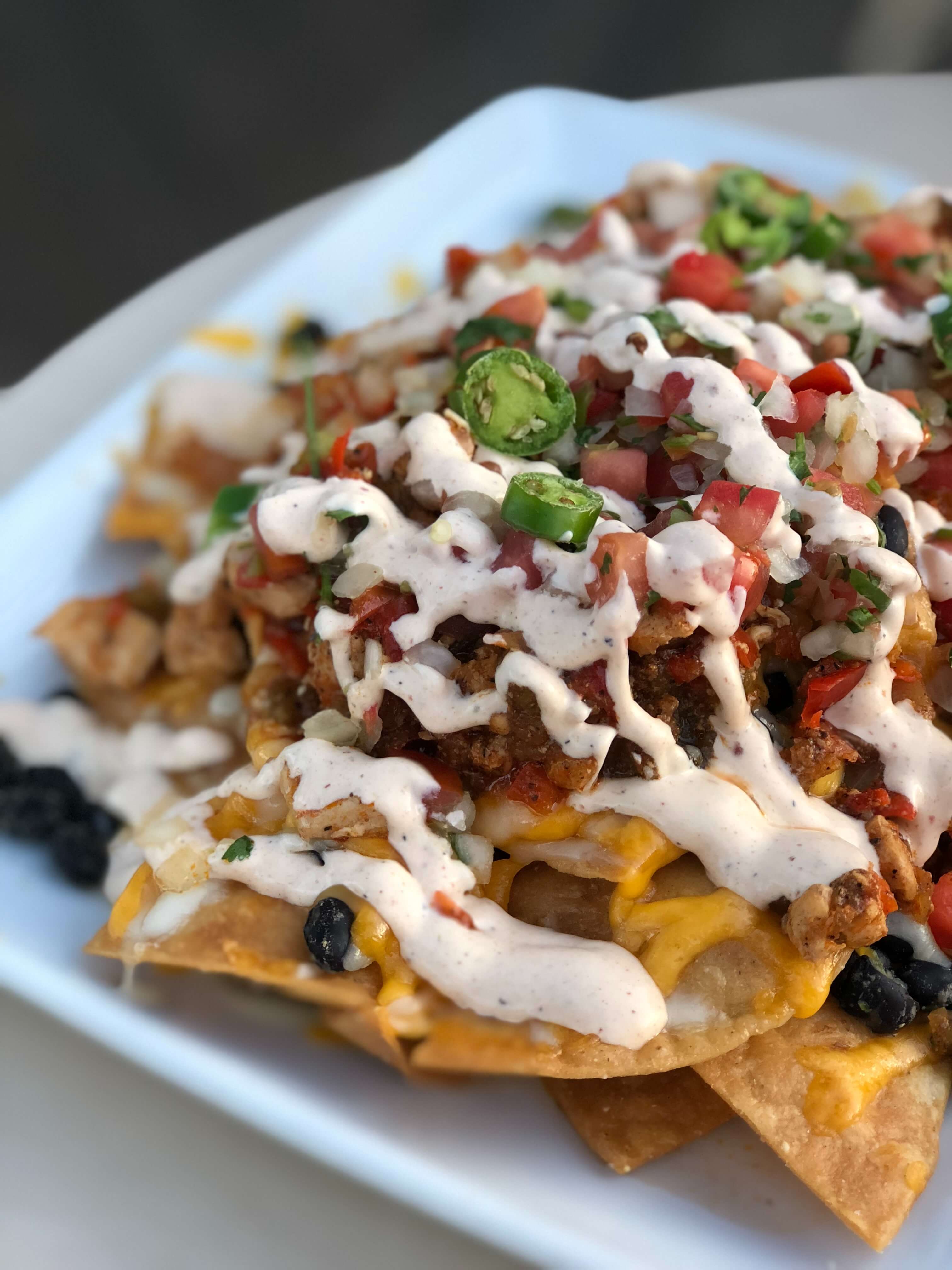 Food photography is an art form all its own.
You tell the story of your restaurant and your menu through your photos. It's what sets your beautifully plated dishes apart from your competitors.
Photos help your website and social media visitors look beyond the food and see the story and atmosphere surrounding it.
In this article, we look at restaurant photography trends for 2016 and how you can use them to highlight your restaurant and your menu.
Photos Tell a Story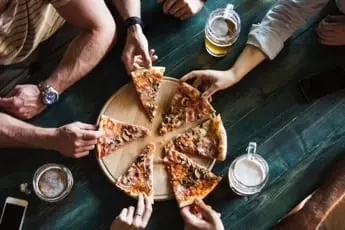 This year's number one trend in photography portrays images of food that describe a narrative.
For example, restaurants might not just show photos of food. Photographers may incorporate the food into the scene by showcasing the props, décor and the people.
Today's diner eats out for the experience as well as the food. For example, if you serve a variety of ethnic foods, your photos might showcase the rich tapestry of the country of origin with props and décor.
When taking photos that tell a story, consider the food, the table décor, the atmosphere and lighting of the room, the composition of the image and the people dining on the food.
Photography is Honest
Simplicity is another trend for restaurant photography in 2016. Think food realism. Your potential guests want to see honest food photographs.
What does this mean for your food photography? It means photograph your food just the way you'd plate it. And, in some instances, lose a few garnishes to really let the food shine.
You want the food to really stand out, so try simple shots with minimal background information.
While this is nearly an opposite trend from telling a story, it does have its place on the trend list because it is another option when it comes to restaurant photography.
Restaurant Photography
Integer posuere erat a ante venenatis dapibus posuere velit aliquet. Morbi leo risus, porta onsectetur.
GET STARTED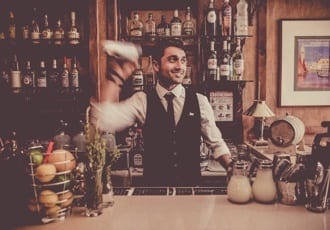 Lighting Options Explode
Drama, depth and dimension. Those are the three D's of photographing food. And, how are they accomplished? Through your lighting.
For as many years as we can remember, restaurant photography has involved soft, diffused light so photographers could catch minute details. While that is still true, some are moving in a new direction.
Yes, some detail is lost when using dramatic lighting, but photographers can create drama, depth and dimension through natural and even lighting.
The name of the game in 2016 is experimentation. Lighting can lend drama and an edgy feel to your food shots. It can set the mood and help create the story.
Another trend in lighting is a less is more approach. When using less lighting, photographers concentrate on the texture of the food and use this to create a great image.
A beautifully lit, simple shot with natural light is a great way to highlight food. The trend also shows an increase in photos with warm, yellow lights.
Rustic Charm Hits the Right Note
In keeping with the main trends in photography in 2016, you'll find photographers shooting food shots with a nod to rustic charm.
If this fits your restaurant's back-story, it's a great fit for your photography options.
The highlights here are healthy looking dishes often with raw ingredients as garnish. Photographers can focus on things found in nature that might add color and life to the photos.
The farm to table movement is growing strong this year, and it has led to a rise in artisanal options in restaurants. Photographers are capitalizing on this movement and focusing on using artisan-type ingredients in their shots.
Think fresh produce, newly cut flowers as table décor and rustic linens to complement the dishes.
Animated Gifs Spring to Life
Animated gifs rose to fame 20 years ago and then died out. But, like most things, they are back on the scene.
This is because Instagram started allowing users to add 15 second motion pieces. Thus, the animated gif was reborn.
Animated gifs are great for animating just a portion of the photo. For example, you can enhance a photo with a looping animated section.
Imagine showcasing a dish on a beautifully decorated table. The dish is a fancy, Italian pasta. The animation comes in when the parmesan is added. It's a great trick and brings life to an otherwise silent still-life.
While this sounds complicated, it's not. You'll find many online tools for adding animation to your photos. In addition to Instagram, Facebook and other platforms support the animated gif.
Maybe it's because of drone photography, or perhaps it's just the way photographers roll in 2016, but food photography has taken on an aerial perspective.
You'll find shots being taken either head-on or from above to provide a more interesting shot.
An Increase in Negative Space
Some photographers will use negative space to their advantage.
They'll use large plates and platters to highlight the food by creating large spaces around it. This is yet another way to create the story around the food and bring the food to life.
Other options include off-center plating and using deep, somber tones in the photograph to add mystery and to highlight the chosen food item.
Social Media Remains in the Forefront
Another trend when it comes to restaurant photography is the use of social media. It is certainly the largest platform for sharing your restaurant's beautifully plated dishes.
This is where your story comes in. Your food weaves a digital story on your social media platforms of choice.
In addition, short videos are a great way to use your photographs on social media to highlight your restaurant.
Hire a Photographer or Do It Yourself?
Your best bet is to hire a professional photographer. They have the skill and know-how to incorporate these trends and bring your menu to life.
Yet, for many restaurants, a professional photographer isn't in the budget. No need to worry. You can still get the job done and end up with tantalizing, shareable photos.
If you're on a budget and can't hire a pro, here's how to set up your shots for the best end result.
Use a high-quality camera.
That being said, you can use your iPhone if you know how to really use its camera, especially if you are using the newest model.
Use a tripod. You may think you have steady hands, but the tripod eliminates any minor handshaking. Plus, the tripod increases the odds you'll get a clean shot without any problems.
Shoot in the daylight, but avoid direct sunlight.
When photographing inside, turn the lights on. You'll generally have a crisper shot and less digital noise.
When it comes to photographing your food, you want it to look great. In the simplest terms, if it looks good enough to serve, it's good enough to photograph.
Yet, there are some tricks of the trade that can make your menu items look better.
For example, beef looks better undercooked. Elevating portions of the dish a slight bit can make things look better as well.
Once the shoot is over, either you or your photographer can refine your photos using programs like Adobe Photoshop or a free tool like Canva.
If you aren't comfortable with photo editing, find someone who can help you with it. Quite a lot can be done to enhance the quality of your photos. For example, most images require sharpening so they are crisp and clear.
You've got the trends and a few tricks of the trade, so let's look at why your restaurant photography is so important.
Sign up for Gourmet Newsletter
Subscribe to our newsletter to get access to exclusive content.
Get this newsletter