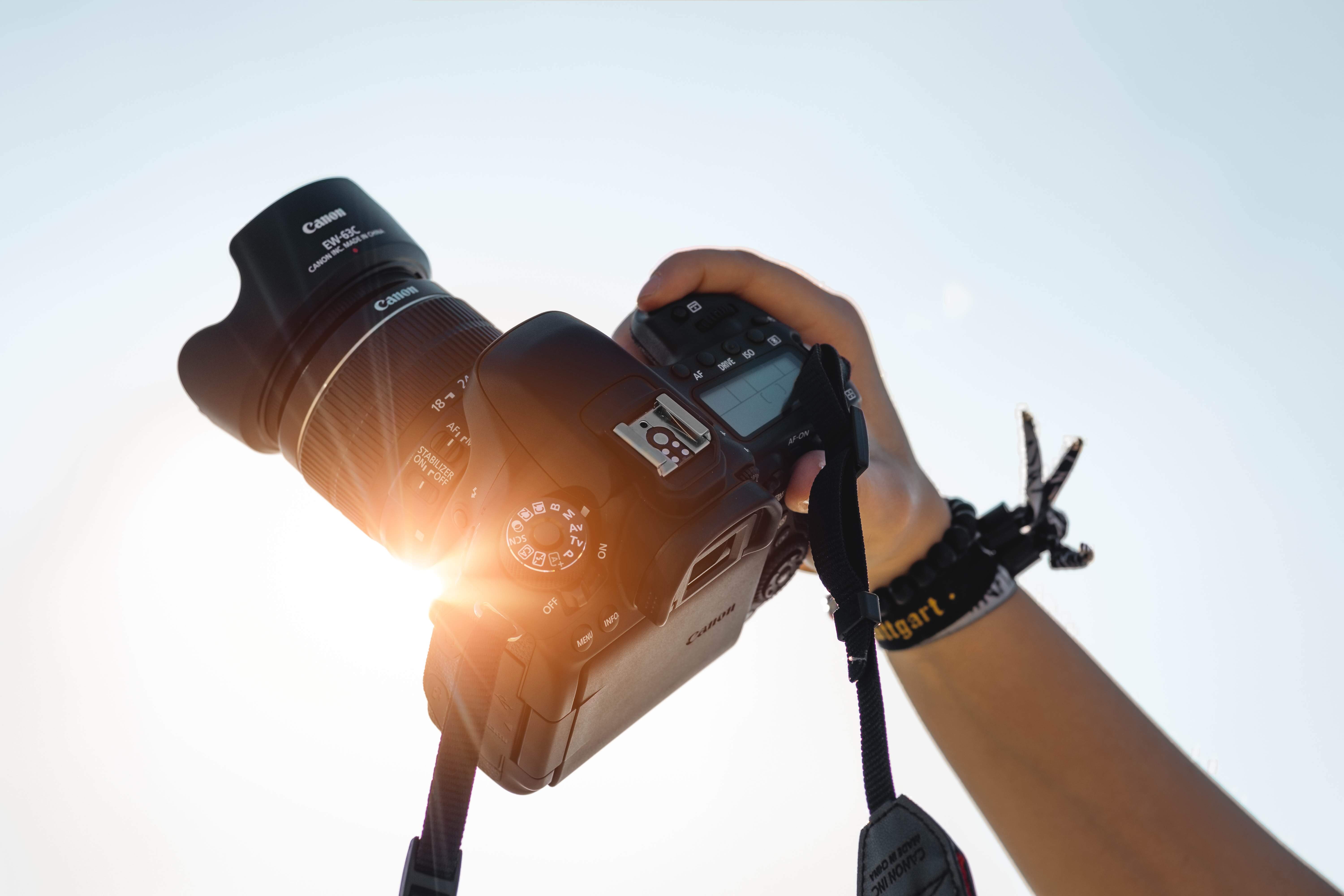 New technology. An emphasis on content. A desire to connect. Deeper connections.
These are just some of the trends powering hotel photography in 2016 and moving towards 2017.
Everything marketing-related is focused on improving the user experience, creating emotion and helping the customer understand the service or product in vivid detail.
Photography is the driver of this improved user experience. If you've been using traditional style hotel images up until now, or images snapped from your phone, it's time to take a look at hotel photography trends in 2016 so you can move forward with prowess.
Discover Conceptual Photography
Real people doing real things is the framework for conceptual photography. Your staff hard at work preparing a meal. Your hotel manager greeting a guest. A pool attendant bringing fresh towels.
Consider your hotel photography as a way to capture the essence of your hotel and the services you provide.
Think of each photograph as a story to be unraveled by your potential guest. Your photography should be so enticing, the viewer can see himself in the photo.
With conceptual photography, you are subtly evoking emotion and tagging the imagination of the viewer. You want the person viewing your photo to be so drawn into the photo, they are compelled to make a reservation.
This trend is particularly useful in your hotel photography if you make a plan. Strategize a series of photographs to create a story and leave a lasting impression on the viewer.
The photographs should tell a compelling visual story that tugs at your potential guest's emotions.
Concentrate on Tactile Illusion
That's a unique term, but don't let it intimidate you.
A tactile illusion is something that grabs your senses. For example, you're shooting someone sitting on your beautiful terrace, and you capture the breeze moving their hair ever so slightly.
Or, it's fall, and a couple is sitting outside in your garden area while leaves are fluttering nearby.
Tactile illusion has the potential to quickly activate your viewer's emotions and create an immediate response.
The overarching trend of 2016 is all about eliciting an emotional response through photography.
Use Flash Creatively
Photography in the 21st century is about capturing real moments with real people. You want to showcase your hotel in a series of those moments.
One way to do this is by incorporating flash.
When you use flash in your hotel photography, you can give it a bit of an edge.
Consider nighttime photography. If you've tried to snap photos in your bar or lounge late at night, you'll notice the lighting is poor. Your goal is to master the right amount of direct light so you can capture the moment.
If your goal is to capture the fun in your hotel, experiment with different light sources. Consider moving lamps around, or go out on a limb and use the light from multiple smartphones.
If you want to capture a moody evening with young people having a fun, eclectic time, dim the lights and use flash as an accessory.
The trend is to capture real people in the moment.
Leverage the Urban Trend
You may have noticed a slightly hipster trend in photography this year.
How can you take advantage of this urban creative aesthetic?
Consider incorporating the following things in your next hotel photo shoot:
Black and white filters

1950s and 60s fashion

The use of coffee and wine in photography
Taking your photos with a node to the urban hipster is a great way to reach this demographic (or wannabee hipsters) in your hotel marketing.
Incorporate Color and Pattern
When possible, incorporate bright shots of color and pattern in your hotel photography. Whether it's in your artwork, bed linens or the models' clothing, it's a way to stay current with the trends.
Another option is to edit your photos with multiple layers of pattern and color bursts, interspersed with catchy text.
Try Black and White
As we mentioned, black and white is back on the scene in 2016 as it gives a unique perspective with a nod to the past.
If you're using your photography in print or digital marketing, you can make quite a statement with black and white photos.
Pay Attention to People
Traditional hotel photography has often left people out of the scene. On trend this year is including people in your photos.
Why? It helps people connect with your hotel. They can see real people enjoying your spaces in the moment.
Consider this statistic that finds when businesses post photos with faces on Instagram, they get 38% more likes than photos not showing faces.
Since Instagram is a likely place for your hotel marketing strategy, you can see why the standard photo of an empty room won't cut it in today's digital age.
Another statistic to consider is that 65% of senior marketing executives believe that visual assets like photos are key to communicating their brand and telling a visual story. The same is true for your hotel.
Why the rise in in "portrait" photography for hotels? Blame it on the smartphone.
People are communicating visually through their smartphones on a daily basis. The selfie created an environment of realism in photography. A story is better told when people are in the photo.
When using people in photos, consider the perspective portrait. Give viewers the impression that the subject isn't looking at them. Take the photo in such a manner that viewers feel like they are alongside the subject.
Employ Aerial Photography
We are a technological society, and with the increasing availability of drones, we are seeing more aerial shots in photography.
Consider the benefits of shooting your hotel from above. If your property is in the city center, you can capture the excitement going on around it. If your property is set in the country, imagine the benefits of capturing the serene landscape around your hotel.
Taking aerial photos of your hotel property allows you to provide detail to potential guests that was previously unheard of. Capture your geographical location and use it in your marketing.
Use Plant Life
Believe it or not, the use of tropical palms, green plants and ferns in photos is on trend this year.
The take-away here is to incorporate plant life in your hotel photography. This also works to add realism, color and comfort to your photos.
Now that we've looked at some hotel photography trends for 2016 and beyond, let's review some do's and don'ts when it comes to taking photos of your hotel.
Plan Your Photo Shoot
We touched on this a bit earlier. When it comes to styling your shoot, we encourage you to take a step back.
Because you are encouraged to create a visual story with your photographs, you want to have a plan – a storyboard of sorts.
This helps you organize and plot each shot.
For example, let's say you are a family-oriented hotel. Your target market is young families with children, so your goal is to create a photographic story. You decide to chronicle a day in the life of a family of four as they stay in your hotel.
Here's what your plan might look like assuming you've hired a group of models to play the part:
Interesting shot of the family in their room. Children in cute pajamas, happily waking up mom and dad.

Cute photo of the family opening the elevator because that's just what kids like to do. This resonates with parents.

A series of photos as they eat breakfast in your dining room. Concentrate on them, your food and your very helpful staff.

Shots of the family asking for suggestions from your desk staff.

Another photo might be of the family leaving their hotel room and the children waving goodbye to your housekeeping staff.

The next series of photos includes the family as they go about their day. Think swimming in your pool or taking advantage of your exercise facilities. If you offer mid-day snacks, this is a good photo op.

If you have particularly interesting scenery like a pool, hot tub, terrace, big gardens or a patio, include a few of these shots.

You can even include some of the family off-site to showcase the fun and exciting things to do around your hotel.
Now you can see the plan take shape. You are drawing potential guests to your hotel because they recognize themselves in your model family.
To Stage or Not to Stage
Staging is certainly the easiest way to get your photos and control the scene. You can use staff members or hire models. You might even grab a guest or two and offer to exchange a free meal for a photo shoot.
When you stage a scene, remember the emotion you want to evoke and the story you have to tell. Have the people in your scene doing something.
When staging your photos, be patient. It may take a few times before you have the shot you are after.
Be sure to declutter areas inside your hotel when taking photos. Remove distractions, piles, coffee mugs and magazines.

Treat every photo shoot as if you were photographing photos for a magazine.
Take Event Photos
This type of photography has a lot of potential because there is so much life involved with real people.
You want to get permission first if you are taking photos of a private event.
For example, if you want to book more weddings at your hotel, ask a bride if you can take photos. You're sure to find plenty of emotion, pattern and color.
Use Lighting to Your Advantage
One of the hardest things to get right with hotel photography is the lighting.
Natural light is always the best, and it makes everything brighter, crisper and fresher looking.
Proper lighting allows you to take advantage of shadows and eliminates the need for massive editing.
The best time to shoot inside your hotel is in the early morning or late afternoon when you can use the softer lighting. Cloudy days are also good for shooting inside a hotel.
You don't want the lighting to look too contrived. Real photos let the light flow naturally in the picture.
Choose the Proper Perspective
When it comes to perspective, creativity is welcome. You can try different viewpoints, different angles and various areas to find the best shot.
If you're shooting the inside of your hotel like the rooms, sometimes the best bet is shooting the photo straight on.
Align your shot with the walls or use the grid lines in your viewfinder.
Another option is to shoot the room from below or above. Try different vantages to see which one captures the story you want to portray.
Don't forget to add the people when shooting your hotel room.
Tips for Interiors
We have a few more tips when shooting interiors.
The first is to shoot the corner of the room. Why? It makes the space appear bigger and more inviting.
You might also experiment with taking the photo from a low position and with a wide lens. Don't shoot straight at a wall.
Next, look for unique ways to capture the personality of your hotel room.
For example, let's say your hotel has a uniquely old brick look mixed with modern amenities. The bathrooms in your rooms have lovely hot tubs surrounded by old brick and urban-style décor.
Focus on this room in your photos. Consider adding a model in the hot tub, surrounded by bubbles and soft lighting. Showcase your amenities and remember the story you are trying to tell.
To Conclude
We want to reiterate that the main trend guiding hotel photography now and in the future is the power of the visual story and the emotion it creates.
Each of the elements we've discussed in this article have the power to bring life to your hotel. Be creative, incorporate people when it makes sense and tell a compelling story that literally drives people to make a reservation with your hotel.
Tired, boring compositions are a thing of the path. Your goal is to create a connection for your viewers with your hotel, the rooms, the services and the property surrounding it.
Whether that's with the use of color, black and white or a portrait, help your viewers see the genuine emotions they can expect to find when staying at your property.
Get creative and use photography to bring life to your hotel. Showcase your strengths and personality to potential customers. Remember that your photos are for the sole purpose of selling your hotel.
If you keep this in mind, you'll be more creative, on trend and forward thinking during your photo shoot.
Guide your customers through your photos and help them admire and yearn for a connection with your hotel.
Sign up for Gourmet Newsletter
Subscribe to our newsletter to get access to exclusive content.
Get this newsletter