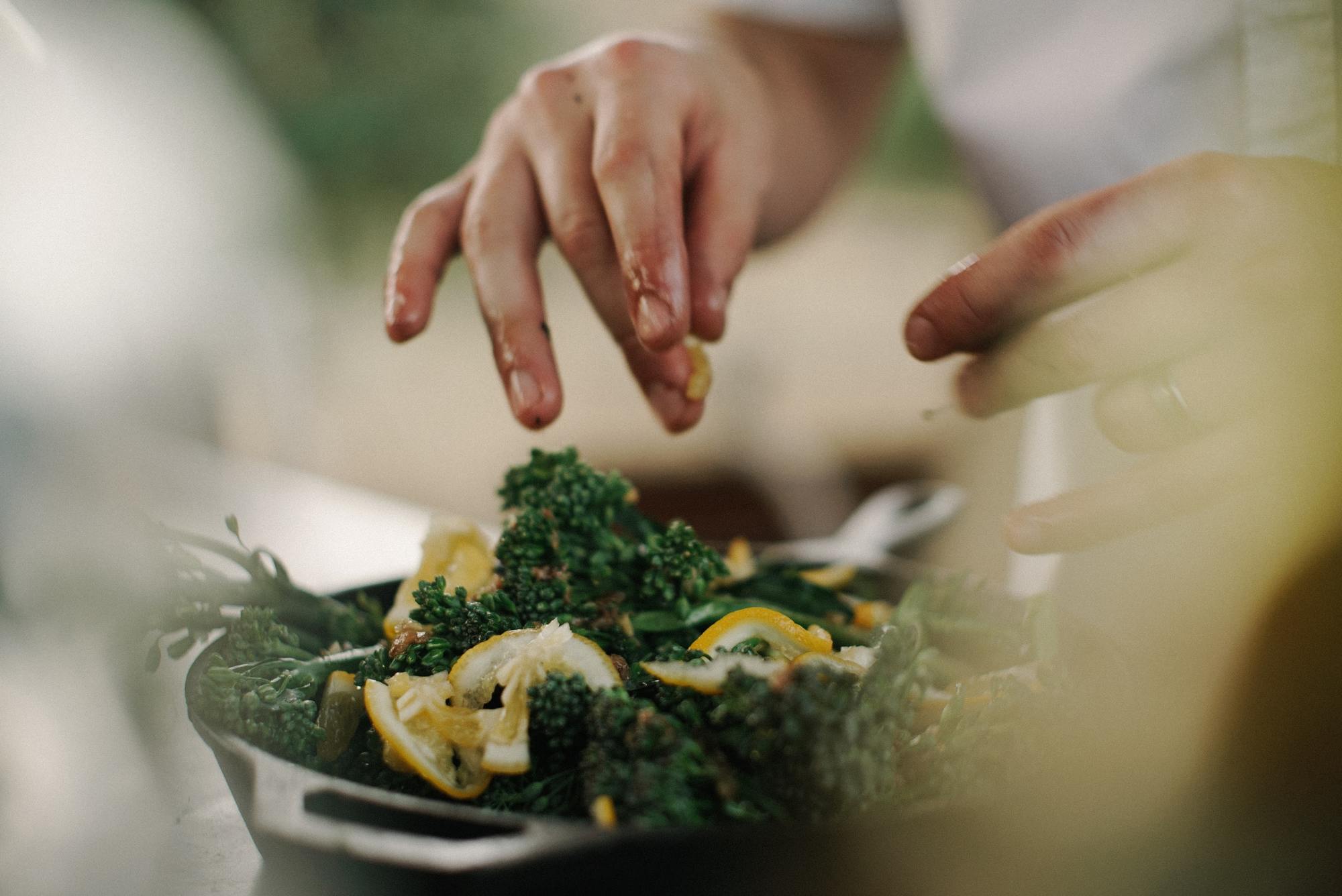 Most restaurants tend to get bogged down in the daily work grind, performing the same tasks, cooking the same menu, ordering the same products and serving customers their favorite dishes. New Year's restaurant promotions let restaurateurs shake things up, cook more ambitious foods, polish their entertaining and people-pleasing skills and interact with their customers on a more personal level.
New Year's Eve dining and entertainment packages can showcase your restaurant chef's culinary skills, reward your favorite customers with recognition or exclusive party invitations and create memorable events where your staff and loyal customers can celebrate together.
Simple and Interwoven New Year's Promotions
Most New Year's restaurant promotions focus on New Year's Eve and the countdown clock, but you can promote your restaurant with loyalty rewards for each month of the new year, publishing a list of special events for the upcoming year or engaging your customers with regular contests and promotions throughout the year, such as awarding a prize to the person who loses the most weight or providing month incentives for loyal patronage.
Simple Restaurant Promotional Ideas for the New Year
Remember that your customers will be in a convivial and celebrating mood because the holiday is the last big event before winter weather forces most people to spend more time at home. People will come to your restaurant prepared to have a good time, so you don't necessarily need to organize an elaborate event. Simple ideas, if promoted properly, can generate just as many sales and long-term benefits as more complicated and high-end promotions.
Provide Entertainment and Set a Cover Charge
You don't need to discount your prices on the last and potentially busiest night of the year. You can charge customers premium prices, provide a special menu with creative beverages that incorporate molecular gastronomy or serve gourmet meals at your bar that rival gastropub fare. Live music can run the musical scale from rock to classic piano or instrumental music, depending on your customers. Promote your celebration through in-house signage, table tents, flyers, website content and social media networks.
Introduce a New Menu
A new year is the perfect time to introduce a new menu, new foods and seasonal specialties
Simple Decorations
You don't have to spend a lot of money decorating when most people are happy with simple noisemakers, funny hats, balloons and colorful confetti, the latter two of which you can release from the ceiling at midnight.
Provide a Tasting Menu or Buffet
A simple tasting menu, wine tasting or buffet dinner is an ideal way to market your restaurant both on New Year's Eve and New Year's Day.
Host a Hangover Party or Brunch
Most restaurants close on New Year's Day, but you can book lots of customers by offering a New Year's brunch or host a football party where fans can watch their favorite bowl games all day.
Free Cab Rides
Partnering with a local cab company to provide your New Year's Eve guests safe transportation home is a powerful incentive for people to party at your restaurant.
Linking New Year's Promotions to Generate Multiple Income Streams
The best New Year's promotions don't end on the holiday but engage your customers for long-term benefits throughout the upcoming year. You should link all of your holiday marketing with your website, social media pages, ads in traditional media outlets, search engine paid advertising and speciality advertising, such as daily deal specials, reservation-booking services, delivery services, catering, loyalty programs, in-house advertising and other restaurant initiatives.
Help Your Customers Achieve Their Fitness Goals
New Year's resolutions include getting in shape, losing weight, bulking up and eating healthier foods.You can get a year's worth of marketing results by helping your customers achieve their fitness goals by offering calorie and nutrition tallys, providing cooking instructions on reducing fat and calories, introducing healthier foods on the menu and educating people about nutrition and health through videos, cooking classes, newsletters and emails.
Host an Open Party
Providing special entertainment, decorations, a limited menu and signature beverages are great ways to attract partygoers and revelers to ring in the new year. You can build incentives into the event such as complimentary beverages, free champagne at midnight, dancing, karaoke or live entertainment.
Hold a Private Event
Organizing a holiday package with a fixed price for couples is a great way to promote your restaurant, catering services, private parties and special events for the upcoming year. You can start taking reservations in October or November and promote the event in social media, on your website and in other media advertising. If your city offers a specialized nightlife-booking service — such as NiteTables, Resy, BiteHunter or BoozeMenus — you can take reservations and promote your New Year's Eve party through one or more of those services. Alternatively, you could promote the event through daily deals, OpenTable, Yelp ads, Google AdWords or in-house marketing. Some upscale restaurants successfully promote a New Year's party by making it "invitation only" to preferred customers.
Sponsor a Fundraiser of the Month Event
You can hold a one-time charity fundraiser or use the New Year to launch a year's worth of charitable giving. Host a fundraising event each month for a different national charity or local cause.
Deals with Local Hotels
If your restaurant is near a local hotel, you might be able to partner with the facility to offer a package deal for the evening's festivities that includes a hotel room for couples to retreat to after the party.
New Year's Eve and New Year's Day promotions can generate astonishing results if you plan your campaign to link to your other marketing programs. Focusing on the promise of a new year at the restaurant and engaging your customers on a deeper level generate long-term marketing benefits that extend beyond the holiday. The restaurant business isn't just about selling food; it's about providing service to your customers. Done correctly, restaurant holiday marketing can engage your customers and make them feel like part of an extended restaurant family.
Sign up for Gourmet Newsletter
Subscribe to our newsletter to get access to exclusive content.
Get this newsletter