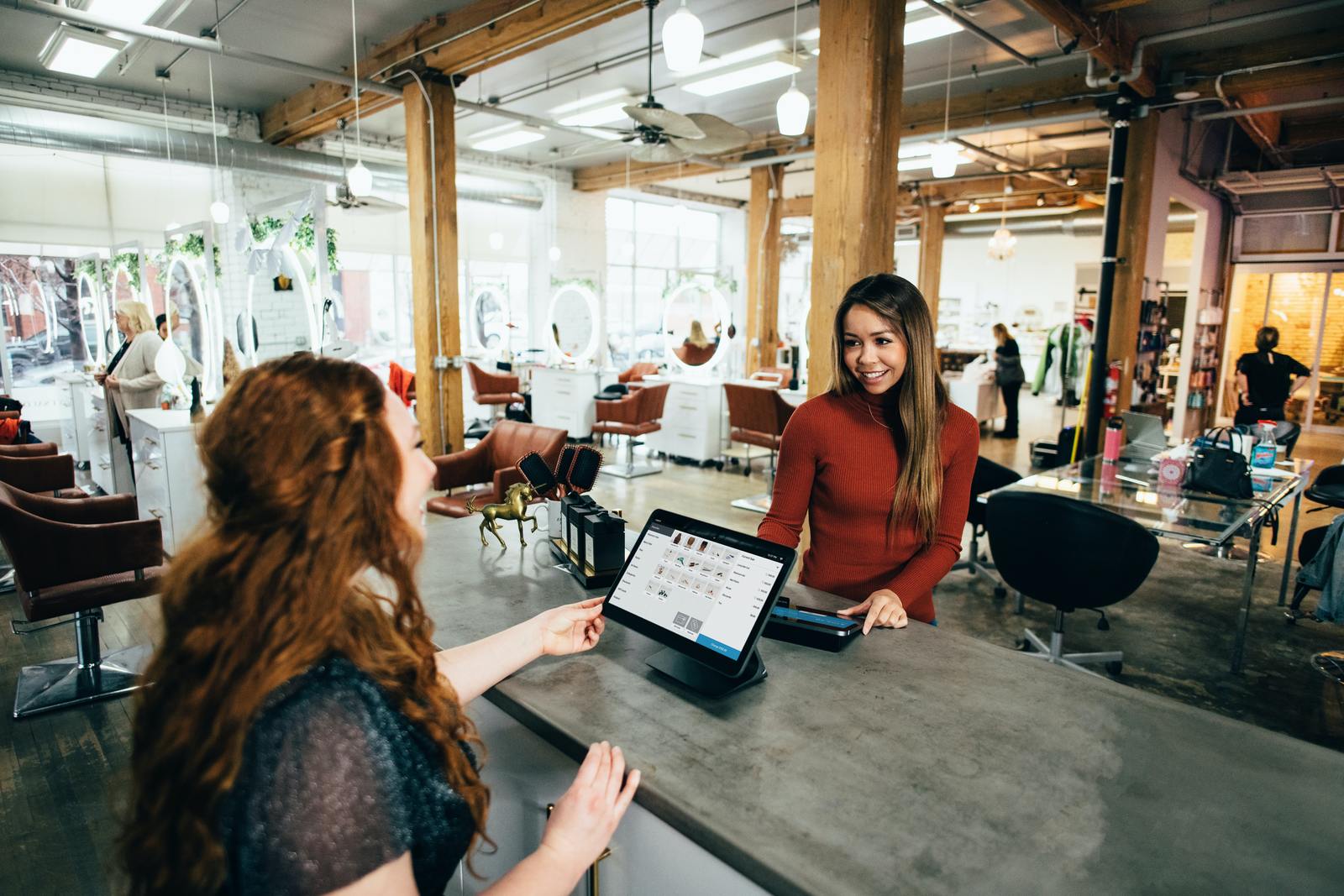 New technologies for kitchen automation, webcam monitoring, recycling and customer-facing tablet ordering have revolutionized the restaurant industry. Operations are leaner, more efficient and responsive to customer needs. The pros and cons of investing in technology heavily favor the positive aspects.
Pros and Cons of Restaurant Technology
Restaurant technologies increase efficiency by automating repetitive tasks, speeding service and generating a better customer experience. Of course, there are drawbacks to any kind of technology. The learning curve can frustrate and challenge your employees, especially older workers.
The advantages of using technology in restaurants generally outweigh the negatives. Technology is becoming more user-friendly, omnipresent and available at an affordable price for any budget. You can see immediate savings by reducing staff hours, ordering mistakes and the time needed for administrative tasks. Other benefits of the latest technological advances in the food industry include:
Reducing wait times and speeding table turnover and seating management
Automating ordering no matter whether you use servers of self-ordering systems
Allowing customers to pay faster
Entertaining people while they wait for their food
Cutting the number of workers needed to provide good service
Making the ordering process more efficient with few errors
Customizing food preparation based on each customer's preferences
Handling repetitive kitchen functions like slicing vegetables, mixing ingredients and cooking to safe temperatures based on the type of food being prepared
Technology Upgrades for Modern Restaurants
The latest restaurant technology falls into broad categories that include automating kitchen processes, providing better customer service, improving sustainability and managing restaurant operations more efficiently.
Kitchen Automation
Kitchen automation technology includes everything from better communications between stations to automatic cooking equipment. Equipment can cook foods by time of temperature, grind custom meats for burgers and slice tomatoes to order so that their quality doesn't degenerate.
Customer Service
Panera Bread's Founder and Executive Chairman Ron Shaich explained that he decided to install tablets in his chain because he routinely called his local franchise each morning to preorder lunches for him and his family that he could pick up while on the go. The simple advantage of expedited ordering and pick-ups was something Shaich thought that other busy people would appreciate.
Technology provides customers with more efficient service and ordering options. People can pay for their orders by clicking a button on their smartphones. Other customer service benefits of technology include engaging customers more thoroughly, providing a forum for complaints and suggestions, entertain people while they wait and confirming their orders before delivering them to the kitchen.
Technologies for restaurants to consider for providing better customer service include online ordering, kiosk stations, tablets at the table and digital signage to convey custom messages. Touchscreens can customize beverages and frozen treats at buffets, cafeterias and self-service dessert and beverage stations. MooBella's Ice Creamery Machine can customize cool treats in 40 seconds while traditional ice cream shops need an employee to spend a few minutes with each customer to get the toppings right.
Sustainability Issues
Restaurants can become more environmentally friendly by using the latest technologies. These advances include devices like automatic converters that can transform waste oil from deep-fryers and grease traps into biodiesel fuels that can power vehicles. Restaurants can also use technology for composting, maintaining better quality in cooking oil, automating deliveries and filtering of fresh oil and connecting with food charities, recycling companies and food banks to use waste responsibly.
Better Management
Customized kitchen stations have advanced routing and displaying options to simplify kitchen and FOH management tasks. Restaurateurs can generate automatic reports, view service benchmarks in real-time, review key production and service processes and monitor staff performance through live Web monitoring.
LED alert systems allow managers to intervene when staff members are making mistakes or to alert them to time-sensitive tasks that need to be performed immediately. Web monitoring software can generate alerts when predefined conditions are detected, like failing to wear gloves or wash hands before handling food.
Choosing to install technology upgrades becomes an easier decision to make each year because restaurateurs can read the graffiti on the wall. Restaurants are in the service business, and satisfying customers today means using technology. You don't have to go completely "Star Wars" to use technology in your restaurant. Just approach the idea like you would when buying any key equipment for your business—research the options, consider the pros and cons and proceed at a comfortable pace.
Sign up for Gourmet Newsletter
Subscribe to our newsletter to get access to exclusive content.
Get this newsletter