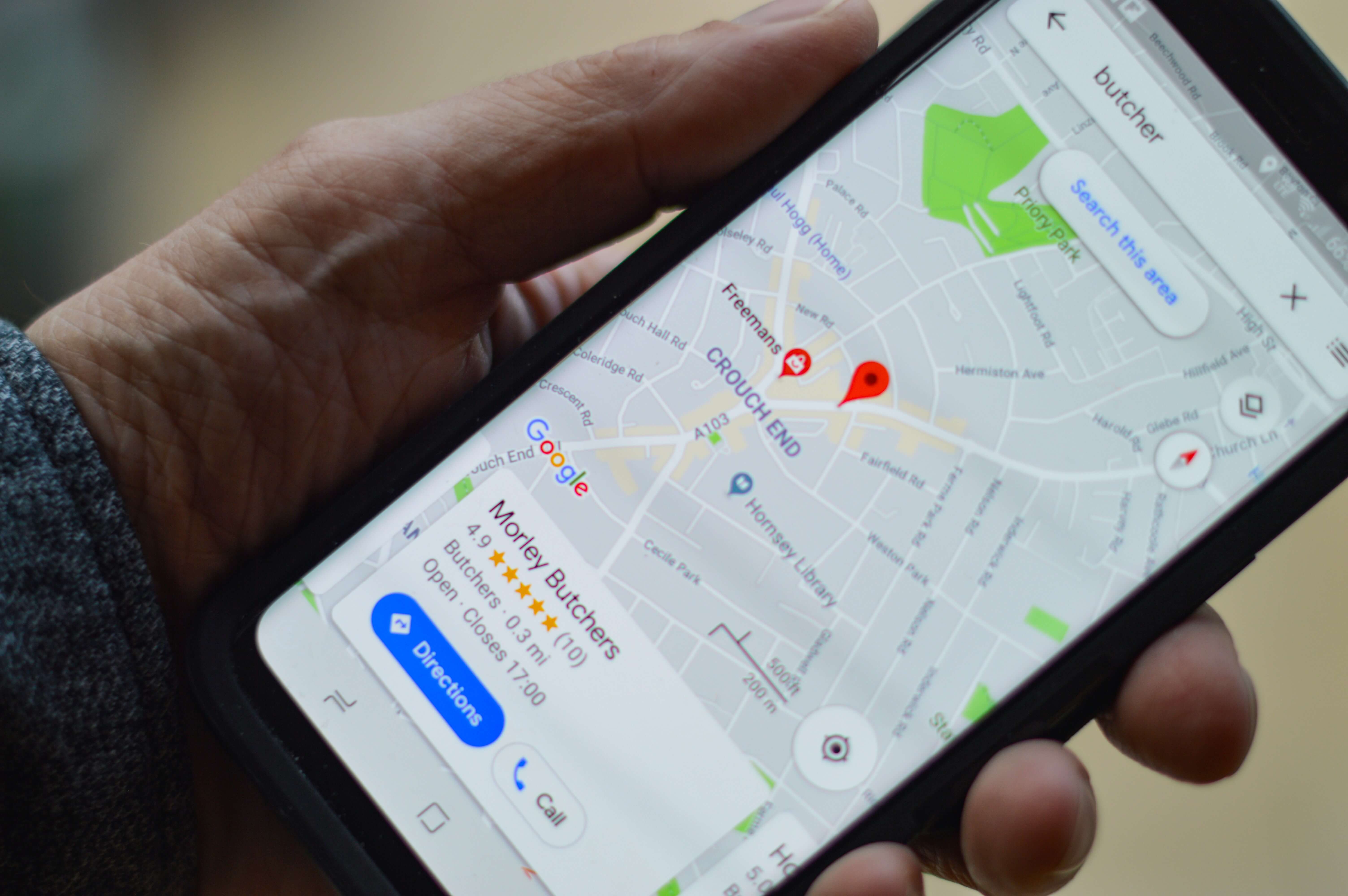 Hotel Local Search Optimization (LSO)
You face stiff competition every day when guests are looking for a place to stay.
If you're a giant in the hotel industry, you might not have a problem showing up in local searches. But, if you're a smaller, local hotel, you might find that you aren't showing up as high as you'd like to on search engine results pages.
To be successful, you must be seen. You must show up in your prospective guest's online search.
You want to maximize your chances of being seen at the top of the page, or at least on page one. This is where local search optimization (LSO) comes in.
For most people, the search engine of choice is Google, so we're going to talk about Google strategies for visibility.
In this article, we look at how you can get your hotel to the top of local search pages, but first let's look at why local SEO is something you should pay attention to in the first place and how Google determines where you land in the results.
Why Local SEO?
When it comes to visibility on search engines, local search is a key factor. It's also one of the best ways to drive revenue for your hotel.
Local searches are based on location, and these listings often dominate the first page ranking on search engines like Google.
Having a strong presence on search engine results pages can mean the difference between a booked hotel and an empty one.
Local results for your hotel will show up for people who search for location-based hotels. People searching for hotels in Carmel, California, will first see ad results, and then, they'll see the top three hotels Google deems worthy of the spot.
But, how does Google decide who lands there?
Let's look at how Google ranks importance and decides where your hotel shows up on search.
What Does Google Want?
First, Google wants your hotel to be listed on Google My Business.
This is the first thing you must attend to because to maximize the chances that your customers will see your hotel in local searches, you must claim your Google business page.
This is a terrific way to help increase your hotel's local ranking on Google, and it also enhances your presence in Google searches and in Google Maps.
Maximize Your Google Page
Once you've signed up for a Google business page, it's important that you completely and accurately fill out all of the information.
This makes it easier for Google to match your hotel with relevant searches.
When completing your page, pay special attention to entering your hotel information accurately including your physical address, web address, phone number, category and photos. If anything changes, always go back and update it.
You'll also want to verify your location on Google. They'll direct you how to do this either through a phone call or postcard.
Google wants you to add photos to your business pages that show the inside and outside of your hotel as well as your amenities. Use these photos to tell the story of your hotel and appeal to your customers.
Google also wants to see customer reviews on your business page, and they want to see you interacting with your customers by responding to the reviews, positive and negative.
When you respond to Google reviews, you show Google that you value all of your customers and their positive as well as negative feedback.
However, aim for high-quality, positive reviews and ask your customers to leave them for you.
Positive, authentic reviews can increase your hotel's visibility in Google searches and up the chances that a customer will want to make a reservation.
Include a link on your website asking customers to leave reviews. You can also send a thank you email after a customer checks out asking for a review.
How Does Google Settle on Local Ranking?
Google uses three things to determine your local search ranking:
Relevance
Distance
Prominence
You want to rate for all three of these to land in the top spots on the first page. Let's break each one down:
Relevance: Google decides how well your local listing matches what someone is searching for. This is why completing your Google business page is vital. It helps Google understand your business and provide you top billing.
Distance: This is pretty straightforward. Google looks at how far away you are from the searcher's chosen location. If a searcher doesn't specify an exact location, Google will calculate the distance based on what it knows about your hotel.
Prominence: While you can't request or pay for a better local search ranking on Google, you certainly can affect it. Take the following into consideration when it comes to increasing your prominence:
Prominence is how well-known your hotel is. Are you famous or near a famous or well-known landmark? Are you popular?
Do you have a lot of citations on the web? This could be local listings and directories, inbound links and published articles.
Your reviews are taken into consideration. One-star – don't count on top billing. Five-stars – you've got a huge chance of showing up at the top. Positive ratings should improve your local ranking.
Your website results affect prominence. Your position is a factor, so you should apply the best SEO practices to your website to maximize local search optimization. This means creating high quality content with optimized keywords and tags. It means providing and meeting your customer's needs and enhancing the usability of your website.
We just mentioned that local listings come into play when Google decides your position in search rankings. Let's dive into this in more detail.
The Truth About Local Listings
Local listing sites are repositories of information. You want your hotel listed on as many as possible.
These should be listing sites with some authority. Be careful and stay away from spamming sites.
You will probably find that your hotel is automatically listed on many of them, but you want to put yourself in charge of the information so it's correct.
Local listing sites include, but are not limited to:
Yelp
Foursquare
Google Maps
Yahoo
Yellow Pages
TripAdvisor
Kayak
Expedia
Many hotels overlook the importance of local listings. We advise you to recognize their importance and do what you can to leverage their strength.
Local listings can help your overall search ranking. They help you keep your hotel's info up-to-date on the Internet.
A MOZ study tells that external local signals such as local listings are the second most influential factor outside of your website.
These listings are so important because they provide links back to your website, thus increasing your website's authority. They are a huge factor in your local SEO.
Local listings are great for your hotel because they provide information for Internet searches as well as search bots. For example, you don't want a potential customer to visit Yelp and not find your hotel there, do you?
Additionally, search engines use listing sites to find your hotel's data and verify what they already know. If your information is inconsistent across these local listings, your search page rankings will be adversely affected.
When adding and revising your local listings information, you want to make sure that they all list your hotel's name, address, phone number and website URL exactly the same.
You also want to provide as much additional information as possible including:
Photos
Details about your hotel
Prices
Links to social media
Descriptive copy that highlights the amenities and rooms
When you add or correct information, search engines recognize that someone with authority added the data, and it wasn't automatically generated. This can greatly improve your local search performance.
Inaccurate or inconsistent information across local listing directories is a red flag to the search engines.
For the search engines, and most importantly for your customer, you want to keep listing info correct.
Imagine the tragedy if your Yelp listing and your Expedia listing have different addresses and phone numbers. You'll frustrate your customer and confuse the search engines.
We suggest you take an afternoon to search for all of your current and potential local listings. Find out where you are and where you could be.
Begin with the most important listings: Google, Bing and Yahoo. List your hotel with these directories. Completely fill out your profile information on each one using the same details and photos. Again, your name, address, phone and website URL should be exactly the same on each one.
A good rule of thumb is to look at how your hotel info appears on government documents. For example, if your address is listed as Pine Avenue, don't use Pine Street.
You also want to eliminate any duplicate listings on these sites as that is confusing to search engines and your customers.
If you aren't on a local listing site and would like to be, just claim your page and use the same information you did on the others.
Claiming your listing is easy, but you usually have to create an account with the listing site. These are usually free. Claim it, complete it and revise it when necessary.
You always want to claim and verify your listing when possible. Don't just find it and ignore it.
You also want to keep a listing of all your directory sites with your login info so it's easy to update them when necessary.
Final Thoughts
It is possible for your hotel to stand out on local search.
To do this, you want to focus on creating and enhancing your Google Business page, and you want to get your hotel listed in local directories with current, consistent information.
Finally, you want to concentrate on your hotel website. You can set yourself apart by providing the best, most valuable content to your website visitors.
You want to create content just for them. Highlight your hotel with creative text and beautiful photos. Tell your website visitor about your fancy breakfast on the patio and your three jacuzzi hot tubs so no one ever has to wait.
Provide site visitors a fast-loading, optimized website. Use best SEO practices for keyword research and optimization. Write a blog that entices and intrigues your current and potential customers. Make your navigation intuitive and provide a mobile-friendly website.
Be unique and stand out. Increase the number of customer reviews on your website.
And then, concentrate on social media. Create a social media marketing strategy to drive followers to your website. Show the search engines that your content is fresh, valuable and clickable.
Take a look at our final tips for your website to improve your local search optimization:
Pay attention to the user experience. Is your website user-friendly? Can website visitors figure out where to go and get there quickly? What are the roadblocks?
Don't worry so much about your home page. Landing pages matter. Does your content appeal to visitors? Do you have a good call-to-action?
How's your site layout? Do you have clear headlines?
What kind of impression does your site make at first glance? If visitors bounce right off, that does nothing for your prominence ranking in Google.
Lastly, we encourage you to track your results. Know where your traffic is coming from and know your Google ranking. Then, once you employ your local search optimization strategy, you can tell if it's working.
Focus on these three items:
Site traffic matters to Google search results. Check your Google Analytics to see your overall traffic and find out which pages are your biggest traffic drivers. Then look at what percentage of your website traffic comes directly to you, through organic search or social media.
Look at your Google rankings. The only way you can learn how a landing page on your hotel website is doing is to use Google Webmaster Tools.
Know your conversion rate. A conversion is the action your website visitors take on your website. This might be providing you with their email address, booking a room, or creating an account. You choose the conversion. You can track your conversions in Google Analytics so you know which one of your hotel landing pages converts best.
Finally, to jump start your local search engine strategy, create and complete a Google business page, create and revise local listings, get customer reviews and optimize your website.
Do these things, and watch your hotel rise in the local search results pages.
As a hotel advertising agency, we guarantee that you will increase your bookings and we offer our service with care.
Sign up for Gourmet Newsletter
Subscribe to our newsletter to get access to exclusive content.
Get this newsletter