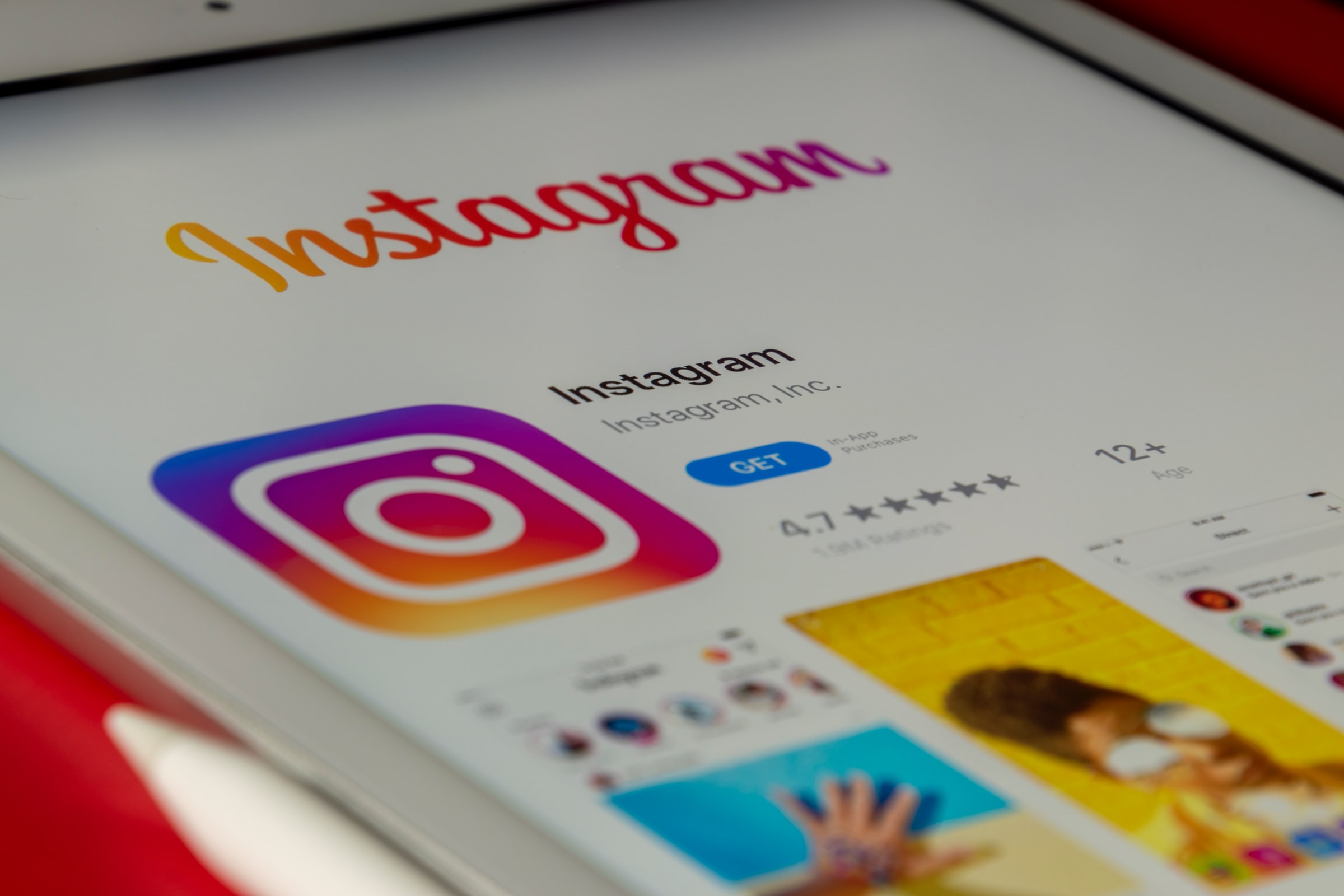 Among the most popular social media platforms for 18 to 49 year olds is Instagram, the photo and video sharing website and app owned by Facebook. It remains one of the most lucrative places online for restaurants to reach their target demographic with advertisements and promotions. Free to sign up for, an Instagram account benefits businesses small and large by increasing visibility, encouraging accountability, and providing round-the-clock access to customers who either already like a brand or are ready to discover a new brand.
Instagram History and Profile
Founded in 2010, Instagram quickly gained popularity among young people with smartphones. The photo sharing social media platform grew exponentially in one year. It started with one million monthly users and rocketed to 10 million by the fall of 2011. Six months later, the site's users tripled and Facebook bought the company for $1 billion. Since then, Instagram surpassed Twitter with over 400 million monthly users worldwide. That's what makes the social media platform a marketer's paradise.
Instagram's Competition
Instagram marketing is merely a part of a restaurant's advertising strategy. You can't tell your stories with photos alone. You can, however, get your message across with videos and paid posts. Think quality and not quantity when scheduling content. To know how your campaign stacks up, you must first understand what types of social media platforms you're up against.
First in line is Facebook, then Twitter, LinkedIn, Google+, and Pinterest. Next is third-party marketing services that offer traditional forms of print, audio, and visual advertising. Yelp reviews, daily deals, Flickr and YouTube advertising also compete with the work you do on Instagram. Your restaurant ads will be competing against these platforms unless you choose to cross promote content.
In a sea of competition, Instagram stands out. With paid advertising options, you're able to promote your restaurant like never before. Customers share their own experiences with your business through the photos and videos they post. Word-of-mouth is a very effective form of advertising because people buy what their friends and family members are selling.
How Instagram for Business Works
If you're unaware of how Instagram works for businesses like yours, you aren't alone. Learning how to take buzzworthy photos, create and follow key hashtags, and advertise successfully using the website and app takes time. One of the first things to do before posting is to research your area to see what people post. It's one of the fastest ways to see what the competition is up to and which posts of theirs get the most response from customers.
In order to join Instagram, you'll need to sign up from an iOS or Android app on your phone. Once you complete this step, you'll be able to get access to your business page from a PC. To create an account for the first time and begin using Instagram to promote your restaurant, follow these steps:
Register your account, choose a username, add details about your restaurant, and post a photo that represents your restaurant and the cuisine you serve.
Link your Instagram account to your Facebook account to manage promotions.
Promote your new account by letting people know where to find it on Instagram.
Label your posts with hashtags so followers see and share them.
Use captions to provide information about a photo or video and give followers context to how they apply to your business.
View all posts by accessing the profile tab of your account.
Build a list of followers by promoting your restaurant business, running contests, and posting valuable content every day.
Explore popular trends in your community, style of cuisine, and among your targeted customer demographic profile.
Create high quality, branded posts to get people to follow your business, share your posts, and engage with your content.
Automate posts and manage other account features with tools like Hootsuite and SproutSocial.
If generating free advertising is on your list of priorities, you're going to love what Instagram does for restaurants. In addition to telling your business' story through photos and brief descriptions, you're also able to share short videos no more than 15 seconds long with your followers. People provide valuable feedback about how they perceive your brand and what you can do to improve it.
There are no surveys to send out or data to collect because customers comment directly on your posts telling you what they like and don't like about your content, ad campaigns, and promotions.
Engaging the customer is easy with the right tools. Instagram encourages followers to interact with your brand by loving, commenting on, and sharing posts with family members and friends.
When material is high-quality, relevant, and timely, it generates interest in your restaurant, menu, and offerings. In the past, business owners held a number of contests and challenges as a way to excite customers and get them talking about a brand. Promotional stints included having the public name and vote on new menu items, sharing how to cooking videos, offering in-house cooking demonstrations, and revealing what it's like behind the scenes at the restaurant.
Instagram Costs and Marketing Value
Restaurants don't have startup costs when using Instagram other than those associated with the phone they use. The marketing value of the app and website remains high because of the company's rapid development, new and improved features, and simple platform for sharing and engaging with content. Creating a need to share social occasions such as special events, dining, and clubbing with family and friends online helps set your restaurant apart from others like it.
Paid Advertising Options
Paid advertising, similar to Facebook's optional ads, helps businesses target customers through Instagram when organic methods fail to reach the masses. Instagram's offerings include paid images, videos, and carousel-type advertisements. The social media platform chooses which customers to display ads to based on profile information, third-party site behavior, websites visited, and apps downloaded and used.
Twitter-style hashtags (#) make chosen subjects easy to find by uniting followers with similar interests. Using the most popular hashtags to post material is a great practice for businesses to get into because it allows restaurants to build their list of followers, find people with interests that match your customer base, and learn what the competition is doing with social media.
Popular topics that you can post your own messages to include:
Photos of beautifully plated food
#ThrowBackThursday photos of historic scenes featuring your town and restaurant
Culinary #quotes
Using #behindthescenes, #photooftheday, and #videooftheday to post content of interest to followers
Keep in mind that you can advertise without an Instagram account but need a Facebook account to do so. You're also able to buy and manage ads from both the Instagram API or Facebook's Power Editor. To maximize visibility, it's ideal to cross promote on other social media sites. You'll also want to refrain from posting poor quality photos because they won't win you followers or business.
Does Instagram Work for Restaurant Marketing?
According to the experts, Instagram will outperform Facebook. In the years since the social media platform debuted, it has gone from a mobile app to a powerful marketing platform for businesses of all sizes. A Forrester study revealed that when it comes to engagement, nothing beats Instagram in terms of engagement. It has the highest rate of engagement of any social network at 4.21%.
For comparison purposes, Twitter's rating is 0.1%. Instagram found similar findings. Generic and paid campaigns created a 10% rise in awareness of brands and 32% of participants recalled what they saw. These numbers allude to the driving force visual cues serve for businesses. They're among the best ways to make people remember your name and message when they're ready to eat.
Future Expansion Plans
Instagram is hard at work finding new ways to monetize its platform for businesses. Its parent company, Facebook, is working toward more promotional opportunities involving Instagram, WhatsApp, Messenger, and Search. Restaurants benefit from live chat apps because they offer improved ways to target customers including tracking where people are at and what they're doing as well as send mobile advertising messages to followers through instant messaging tools.
What We Like
The old saying that "A picture is worth a thousand words," is true for Instagram marketers. Restauranteurs have the ability to tell a story with the photos they take and thanks to captions, hashtags, and Photoshop, they're able to add text, too. You're able to reach a larger audience than before without overselling.
The demand for good quality food and excellent customer service is always in demand. By demonstrating that your restaurant offers both, you're able to appeal to customers in a personal and relatable way. Instagram allows you to reach your targeted audience by complementing generic posts with paid advertising. It picks up where your organic advertising left off.
What We Don't Like
The ability to suppress ads for websites followers have already seen makes Instagram marketing challenging. Despite paid advertising options, the effectiveness of restaurant ad campaigns is uncertain because there isn't hard data to back it up. Only time will tell how effective Instagram paid ads are for businesses.
Concluding Observations
As a social marketing platform, restaurants find Instagram a good fit. Through the creation and sharing of regular content, you build your reputation, gain followers, and ultimately benefit from an increase of business. Some of the ways you engage customers is by showing the cuisine you prepare in your restaurant, asking for reviews, and sharing posts that grab people's attention and get them interested in you, your business, and menu.
Final Assessment
Advertising on Instagram is still in its earliest stages of development but seems promising nonetheless. Facebook-style third-party customer targeting and CTA buttons are promising features for restaurants. Strategic photo and video campaigns do their part to raise awareness about your brand, gain new customers, and get them to share experiences in your restaurant and with menu items.
Reaching key demographic profiles through interactive media encourages customers to book tables, place orders, visit your website, schedule catering consultations, and share their experience with others. Ultimately, Instagram drives business to your restaurant which leads to more sales and greater profits. Best of all, it showcases the personality of your business visually making each post one that people look forward to seeing.
Sign up for Gourmet Newsletter
Subscribe to our newsletter to get access to exclusive content.
Get this newsletter