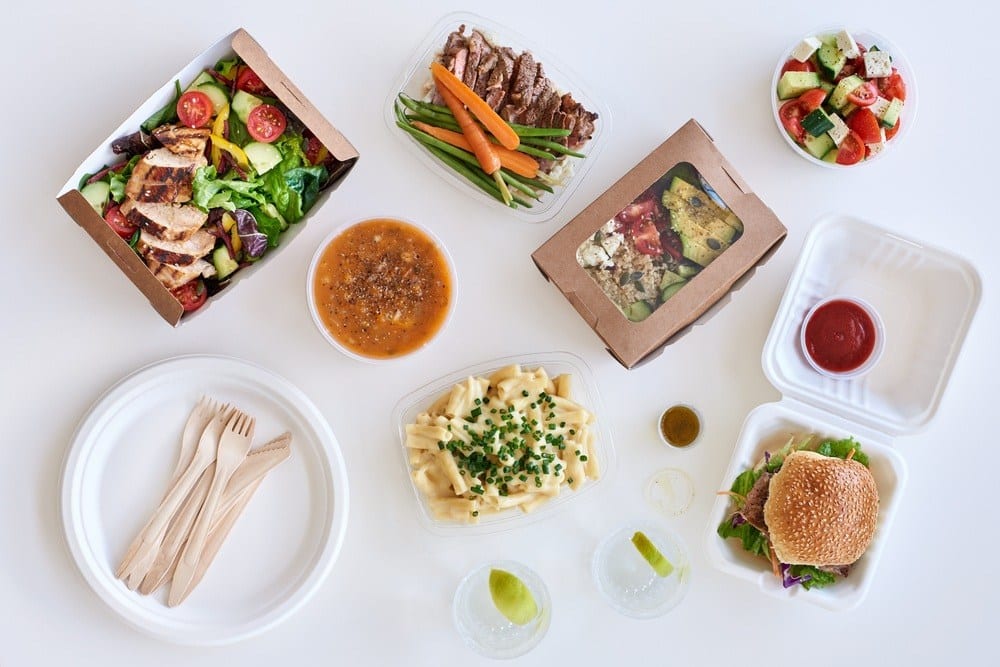 It's becoming harder and harder for restaurants to bring customers through their doors. So what if restaurants could benefit from customers being out of their doors?
Per Nation's Restaurant News, most Family-Dining chain restaurants posted a decline in domestic annual sales in 2016, including IHOP, which saw a sales dip of 0.8%.
It's not hard to think of reasons why this might be the case – an increase in dining options as well as takeout and delivery services, busier lifestyles, a general fear around spending and the economy, and so on.
But some chains are still innovating and finding ways to thrive, even in what could be considered challenging times. Sometimes there's nothing like hardship to stimulate new business ideas.
Many restaurants are now looking to takeout and delivery to help make up the difference in sales. Off premise dining could prove to be a worthwhile opportunity if you're looking to improve sales growth.
But what is off premise dining?
What Is Off Premise Dining?
Off premise dining is exactly as it sounds. It's where customers get to enjoy their favorite dishes from their favorite restaurants in the comfort of their own home.
Cracker Barrel Old Country Store is one the top-performing Family-Dining chains, and even posted a 2.5% increase in sales. This is due, in part, to their off-premise dining programs, which allows customers to enjoy their food at home.
This may not sound revolutionary. But off premise dining it gives consumers the opportunity to pre-order meals for special occasions such as Thanksgiving and Christmas. This ensures that everybody gets something they'll enjoy. With people being as busy as they are today, convenience is becoming more appealing than ever. Not having to cook for a special occasion is a load off for many.
The Growth Of Takeout & Delivery Sales
Per Food Newsfeed, takeout and delivery account for about 10% of sales overall, up from 8% about two years ago.
While takeout and delivery may not account for a huge portion of sales, 10% is nothing to sneeze at, and it is clearly on a growth curve. Establishing your restaurant as a go-to option for takeout could help boost your revenue and elevate your brand.
If this is a strategy you're considering, then know that efficiency and convenience are the name of the game. You may need to create an app that allows for fast, online ordering. You'll want to ensure that orders are ready the moment customers arrive. You may even want to offer parking lot pickup for extra convenience.
Should You Offer Off Premise Dining?
Have your sales declined or stagnated? Are you finding that fewer customers walk through your doors? Or, even when they do walk through your doors, do they order less? Have you noticed your competitors adopting new strategies? Are they taking away business from you?
If you answered "yes" to any of these questions, then off premise dining may be something to consider.
Ultimately, only you can determine whether off premise dining is something you should be offering. Could it be a competitive advantage? Do you have the staff and resources to pull it off? Are your staff efficient enough to execute efficiently?
Don't rush into this. Take the time necessary to plan and strategize before implementing a new takeout or off premise dining program.
Conclusion
Takeout and delivery are growing in popularity as mobile apps enable consumers to order from more restaurants than ever before. As they look to manage their overloaded schedules and try to fit in meals, convenience and efficiency are only going to grow in importance.
Is this a trend you should jump on? Should you ride the wave of change? Only you can decide. Again, consider your resources and determine if it's feasible given what's available to you.
Sign up for Gourmet Newsletter
Subscribe to our newsletter to get access to exclusive content.
Get this newsletter