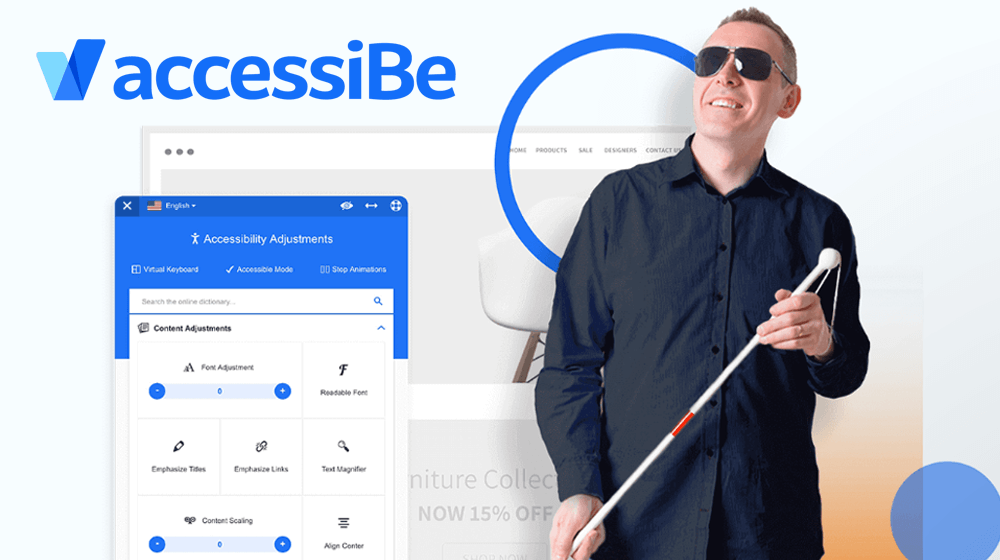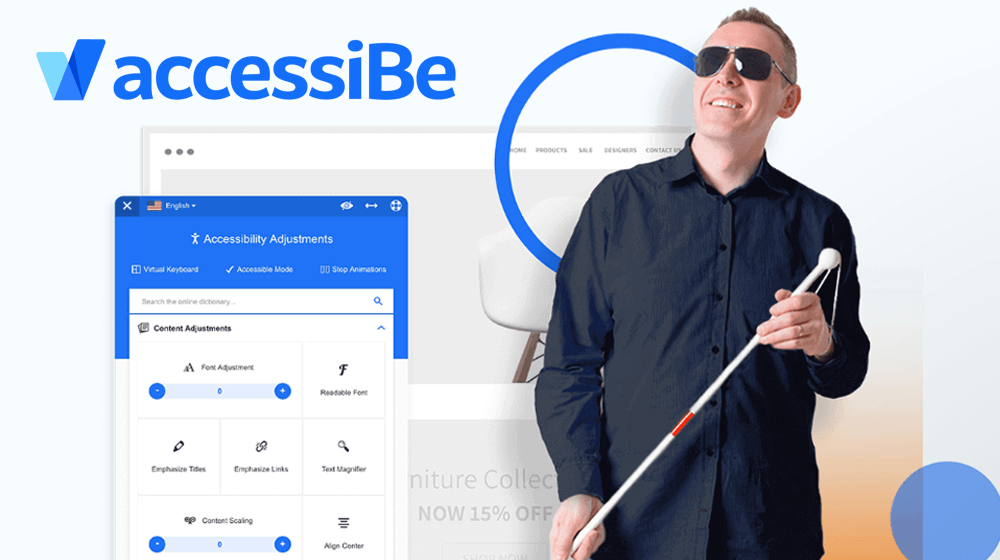 Making your website accessible to people with different disabilities impacts traffic flow and can prevent high bounce rates. According to the CDC, one in every four Americans lives with at least one form of disability. This is a big proportion of the country, and their inability to use a website properly locks out potential revenue for any company.
Accessibe aims to help websites become ADA and WCAG compliant using AI technology. Their solution, when installed, scans the different forms of content on the website and then makes adjustments based on different profiles. These profiles represent the various forms of disability that users may live with, including visual impairment, epilepsy, and motor inhibitions.
Signing up for Accessibe is rather easy. Potential clients can request a demo, whereby the sales team will get in touch to answer any questions regarding the product. Clients will be requested to give a link to their website for analysis and determination of an appropriate price point for them.
AccessiBe Pricing Model
Pricing on Accessibe depends on the number of unique pages a client's website has. For instance, a standard website with less than 1000 unique pages will be billed $49 a month. Larger websites with less than 10,000 unique pages will pay $150 a month. Clients can save 20% if they decide to pick an annual subscription.
By signing up, a client receives an accessibility statement and certification, a monthly audit report on accessibility compliance, and automated daily monitoring and scans. Users who visit their website will have the chance to turn on the accessibility UI.
There are additional services that can be requested separately through the sales team. These include video captions for people with hearing problems. In addition, clients can request audio descriptions and PDF remediation. A consultative meeting with the sales team is encouraged in order to develop a suitable package depending on the website's function and traffic numbers.
Once you have your account set up with Accessibe, you are eligible for a 7-day trial where you will not be required to even give a credit card. You can always skip the free trial and instead just choose to pay immediately after signing up.
AccessiBe Installation Process
In your 'Account' page on Accessibe, there is an Installation tab, which, when clicked on, allows you to pick between a quick and basic installation or a customized one. Both options are pretty simple, and they present you with a script to paste on your website builder. Accessibe's website has guidelines on how to go about adding the script to your website. There are specific guidelines with images for websites built on WordPress, Squarespace, Shopify, OpenCart, Wix, Joomla, Magento, and more.
Accessibe has a partnership program for web and digital agencies. Signing up is free, and you can earn a 20% commission on purchases made by clients you bring on board. The program allows web agencies to ensure compliance with their clients' websites. The program has already attracted thousands of partners.
Setting up an account with Accessibe takes minutes. Once you sign up for a free trial, you can try out all the features that come with a paid package with no commitments required. The installation process is quite intuitive, and anyone can go through it as long as they are familiar with their CMS. If you are looking for an ADA and WCAG compliance solution, Accessibe is the solution for you.
Sign up for Gourmet Newsletter
Subscribe to our newsletter to get access to exclusive content.
Get this newsletter