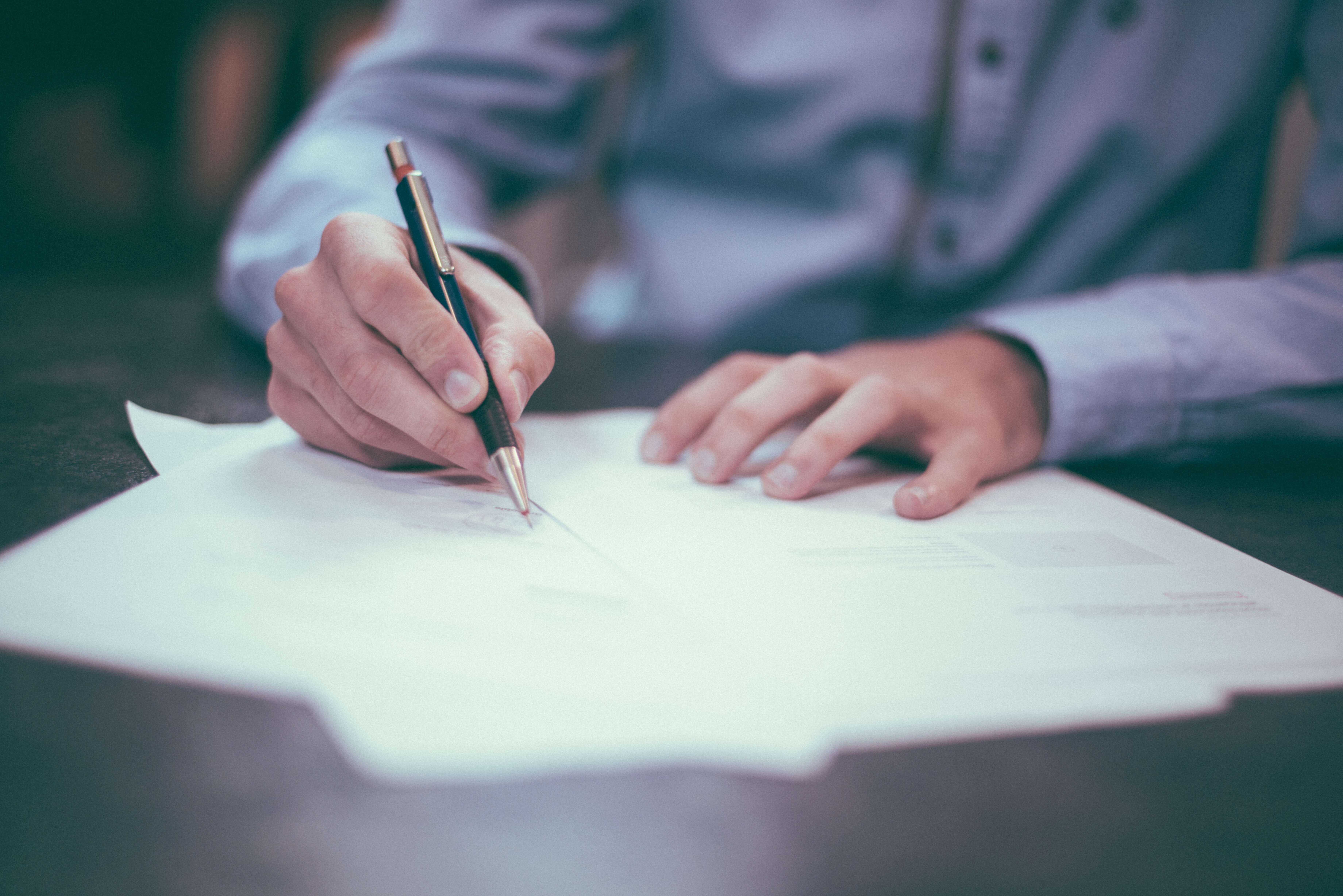 You cannot make sound business decisions without knowing your rights and responsibilities. No one expects you to know all of these offhand as the law is copious and complex. But you are expected to seek out legal help on your own, when you feel like you aren't certain on the law and how to do something that involves the law.
Seeking out legal assistance is normal as most businesses, including restaurants, will need legal help at some point. Restaurants deal with people who have high service standards, so a restaurant owner should be prepared for situations that require hiring a lawyer. In general, the sooner you hire a lawyer, the better the outcome.
For independent restaurants without large financial resources, lawyers are better and cheaper if you use them for preventive measures that avoid conflicts and costly lawsuits. After you have been served with legal action is not the first time to hire a lawyer, so you should consider having a regular business lawyer who understands your business and protects your interests.
There is no legal advice in this chapter because we are not lawyers. Every restaurant is in a different situation, so there is no formula in this article for determining when a lawyer is essential and when it is not. Always remember that legal issues have substantial consequences, so do what you feel is necessary to protect your business and yourself.
What to Do Before You See a Lawyer
The typical restaurant owners' strategy is built around a fundamental truth: lawyers and lawsuits are expensive. Lawyers typically charge by the hour, ($150 to $500 and more) and the fees add up quickly. If you do not have unlimited resources, it makes sense to do some research before contacting a lawyer. This doesn't mean consulting law books and trying to practice armchair law, but you get a better understanding of your situation by researching penalties, finding the legal statutes that apply to your case and finding out what other restaurants in similar situations had to pay to settle their cases. Basic terms and guidance may be obtained from sites like Wikipedia, if you confirm everything through official government channels.
Beyond the Internet, government officials will often answer straightforward questions. If you have a procedural question (and not explicit legal advice), a qualified official can explain how things are done or point you in the right direction.
Most of the time, your own research will not replace legal advice, but you will have a better idea what the right questions are and what facts you need to gather for your attorney. Preparation saves your lawyer time, makes his or her job easier and saves you some money. In most preventative situations, you want to have a specific task for a lawyer, such as writing a contract, creating a legal form for your business (like incorporation), handling real estate issues, helping you secure intellectual property (trademarks, etc.), and dealing with taxes and governmental regulations. Remember that even though the other party in a contract may have a stock agreement that they use, a lawyer may be able to force the party to make crucial changes that better protect you and your interests.
Finding The Right Lawyer
We have established that you need to have a plan to get legal assistance quickly. For the restaurant industry, common areas where you will require legal help are:
Contracts

Real estate and zoning

Trademarks and intellectual property

Taxes and government regulations

Business organization (incorporation)

Employee relations
Common situation that might justify hiring a lawyer include an injury occurring on the restaurant premises, finding out that a government agency is auditing or questioning your taxes or when you're entering a business relationship with another party. Examples of situation where lawyers can protect your interests include:
Restructuring your restaurant

Raising capital or looking for investors

Borrowing money for expansion

Filing for bankruptcy protection

Buying, selling or trading business property

Facing labor or employment litigation

Taking part in securities transactions

Starting alternative ways to earn money at the restaurant
You can get many common legal tasks performed for a flat fee (you will have to ask) and not have to deal with hourly billing. In a serious lawsuit or dispute, you want the best sound representation based on the lawyer's best efforts, so you'll probably pay by the hour. Choosing the lawyer involves conducting a thorough cost-benefit analysis, finding a compatible attorney and researching the firm's reputation.
Hiring a Legal Specialist
The practice of law is highly specialized, and good lawyers in one area might be inadequate in others. Sadly, there is no "small business" lawyer for restaurants because the concerns of a restaurant span several different legal specialties. The inexpensive approach (and somewhat risky) is to go with a general; business lawyer. The cautious, safer and more expensive approach is to retain a large law firm that has a team of lawyers who specializes in multiple areas. General business lawyers, however, might be poor choices for litigation. Not all business lawyers have courtroom and negotiating skills to handle disputes. A "generalist" is the wrong lawyer if there's a dispute because you might end up in court. In the case of a lawsuit or dispute, you need a lawyer who specializes in that field of law. You wouldn't want your family doctor doing brain surgery.
General law practitioners often have little or no experience in complicated business and tax matters, and sharp operators often recognize when small business owners don't have a lot of experience and push for an advantage. If you're entering a complex negotiation, you need an experienced attorney who won't need to get up to speed. Many restaurant matters are routine or pro forma, which means documents and protections that satisfy minimum legal requirements.
If your concept is different or your needs are complicated, general counsel or a general business lawyer might be a risky choice. For example, business law includes, but isn't limited to, the following specialties:
Buying and selling a business

Franchises and franchising

Closely held business law

Small business law

Limited liability company law

Business litigation

Trademark and patent law

Business planning

Employment law

Fair trade practices
Few attorneys know everything about each specialty, and most general business lawyers use templates to create contracts and document. If your business has special needs, a specialist will better understand the consequences of changing the wording of standard legal documents. A specialist knows what questions to ask, what facts to find out and what certain business concessions are worth in monetary terms.
Using common sense, and understanding the risks of any legal decision are often worth paying higher attorney fees. If you hire an inexperienced attorney, you might need to change lawyers in the middle of negotiations or hire a litigator if the case goes to court.
Questions to Ask Prospective Attorneys
The Internet makes it easy to research lawyers and legal specialties, check prices, read testimonials and consult legal organizations for their assessments of a lawyer's skill and success rate. Regardless of rating or reputation, each lawyer has his or her own style, so you need to arrange a personal consultation before hiring an attorney, either as a general business lawyer or a specialist for a pressing legal matter.
Find out if the lawyer has an experienced team to research your case. Does the lawyer have an amiable style that encourages negotiations, or is he or she more confrontational? You don]t have to choose a lawyer with your own personality. Many business owners choose lawyers who can add skills to their interests, but you will get better results if you can work well with the attorney, especially if the case drags on for a long time.
Ask about the focus of a lawyer's general practice. If a general lawyer mostly helps people with wills and family matters, he or she probably won't be the right kind of lawyer for your restaurant. Find out specifically whether a lawyer has represented other restaurants in your area or that serve your type of cuisine. Ask about billing, and when you're expected to pay for services. Lawyers often charge competitive rates for simple legal tasks, such as writing contracts. This is seldom the case for legal disputes and lawsuits. Ask about the attorney's litigation experience and his or her success rate in front of judges and juries. Ask for a good faith estimate of how many billable hours it will take, what expenses are expected and what the total cost will be. You should also ask your lawyer to notify you if it seems likely that the costs will exceed the estimate.
Don't Take Legal Advice from Friends and Family
You may have that cousin who is a lawyer, or an uncle or college friend might have faced a similar experience. You might be tempted to ask for legal advice, but that's never a good idea. Relying on friends and family can cause conflict, result in poor advice because your situation is actually different or compromise your case because you don't have legal protection for your relationship with a friend or family member. Even if the person is qualified and willing, getting a friend to work for free could lead to hard feelings at a later date. However, friends and associates can often point you in the right direction or recommend a good lawyer, but you should always research the lawyer and schedule a personal consultation before hiring the attorney.
How to Avoid Lawyers and Lawsuits
No one wants to be involved in a lawsuit. You can often avoid lawsuits, legal disputes and attorney fees by following restaurant best practices and exercising common sense.
The advice to "read the contract before you sign it" has been repeated a million times and ignored nearly as many. Read contracts through, and if you don't understand it or want changes, get a lawyer to look it over. Give yourself time to think before signing any contract. Restaurateurs often understand the risks, but rush to take advantage of what seems like a good deal. Ask the questions that you have, even if you're afraid that will seem silly or reveal your ignorance.

You can prevent lawsuits and messy squabbles by following the contracts that you signed. If you're contractually obligated do something or pay a fee, do so. If the other party is not fulfilling their part of the contract, you can't negate the contract without seeing a lawyer or going to court. There's no reason to risk fines or penalties just because you think the other party hasn't met the terms of the agreement. You have to communicate in a timely matter your complaint. If the party fails to take action, you should send a letter or email (it may help if it is written by a lawyer). Often, you can find a resolution. If you don't pay what you agreed, the court might feel like you took advantage of a minor dispute to get out of your obligations and lose sympathy for your case.

You should get payment or a deposit in advance to seal any agreement. Advance payments reduce risks for restaurants that offer catering services of meeting space.

Put things in writing. Not everything has to be an airtight contract (which involve hiring a lawyer) to be enforceable. A simple invoice or letter of understanding often suffices in legal disputes. Verbal agreements, however, are far less secure. Documentation bolsters your case and proves that the other party entered into an agreement. If the contract is complex, don't risk an amateurish agreement; hire a lawyer.
Find out about anyone with whom you do business. Some businesses have more integrity than others. Anyone in business knows there are lots of scams, predatory business practices and cases of identity theft. If you are involved in a scam, you could face consequences, even if you're not at fault or don't lose any money. Investigate your business partners, ask for identification and verify phone numbers and addresses.
The best business strategies prevent disputes and business losses by verifying information.
Ask other customers who have done business with a company if it's reliable.

Get a Dun & Bradstreet report about the company.

Do a background check for previous legal issues and a Google search about the company and its principal officers.

Visit their offices and cross-reference the phone number and address.

Check the local Better Business Bureau for complaints.
How to Find a Lawyer
You can go to Lawyers.com and FizzLaw.com, which are lawyer directories that categorize lawyers by specialty and region. It's important to find a lawyer in your state because each attorney is licensed by the state to practice law. Some attorneys are qualified to practice in multiple states. FizzLaw is a good resource for small businesses because you can find full biographies, legal specialties and articles that attorneys have written on legal subjects. You also find contact information and links to each lawyer's website.
Another smart way to find a lawyer is to call your local restaurant association and ask for a recommendation. Check with the local bar association, or consult friends and business associates for recommendations. Finding a qualified lawyer might take some time, but the consequences of a hasty hiring decision could result in a legal and financial disaster.
Sign up for Gourmet Newsletter
Subscribe to our newsletter to get access to exclusive content.
Get this newsletter