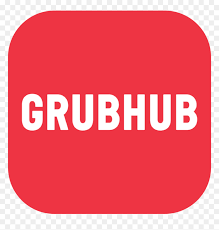 GrubHub was founded in 2004 and spent more than a decade building its business to claim the throne as the biggest online and mobile food ordering website. The company serves more than 900 cities in the United States and London, England for people who want to order deliveries or carryout orders from their favorite restaurants. Hungry consumers can search the company's database of restaurants to find restaurants by cuisine and city.
The company merged with Seamless, a similar company, in 2013. Seamless was originally founded in 1999. Together, the combined companies serve more than 35,000 restaurants. GrubHub has also absorbed MenuPages and Allmenus along the way in its march to lead the industry. The company maintains regional offices in Chicago, New York and London.
History and Profile of GrubHub
You could get dizzy following GrubHub and Seamless on their journeys. Seamless acquired MenuPages in 2011, and GrubHub grabbed Allmenus at about the same time. GrubHub has since gobbled Seamless, Restaurants on the Run and DiningIn. Originally founded in 2004 by Matt Maloney and Mike Evans, both of whom come from backgrounds in Web development, GrubHub offered restaurants marketing services and sent delivery and carryout orders to the restaurants while deducting a commission. The partner restaurants always made their own deliveries, but GrubHub recently began testing handling the deliveries as well. Although GrubHub didn't publicize its commission rates for years, the company recently revealed that its cut averages 13.5 percent per order for providing marketing, collecting payments and sending restaurants the orders.
After the merger, the company was known as GrubHub Seamless, but the Seamless part was quietly dropped. All four of the company's portfolio brands are keeping their names and some of their assets independently of GrubHub, which suits the company's strategy for the present. Seamless and GrubHub maintain independent websites, but Seamless has withdrawn to New York while GrubHub has taken over more of the business for the rest of the country.
Seamless concentrated on three separate types of online orders: individual meals, group ordering and corporate catering and often charged an additional marketing fee for restaurants.
GrubHub's portfolio approach puts GrubHub first but retains the other companies as business entities. GrubHub could sell them, trade them or operate them independently, which could be a convenient way to test new business models. Some investment experts warn their clients to avoid GrubHub because of the company's artificially high growth, tight competition from emerging delivery options and other concerns like Yelp's merger with Eat24 and uncertainty about what Amazon, Groupon and Uber might do to gain shares of the rapidly growing delivery industry.
The biggest concern for GrubHub is that it really just forwards orders and markets its services to consumers who have increased options for finding restaurants and ordering deliveries. More restaurants are developing mobile ordering abilities in-house, and it's hard to believe that these restaurants will continue paying a huge commission to get carryout or delivery orders that the restaurants could easily process themselves. GrubHub is currently addressing this concern by eliminating the middlemen and delivering the meals to consumers for restaurants in San Francisco, Los Angeles and Chicago on an experimental basis.
The company's acquisition of DiningIn and Restaurants on the Run expands GrubHub's delivery capabilities to almost 3,000 restaurants in 12 metropolitan markets. Look for GrubHub to expand its delivery services and raise its fees across the country. The company is currently absorbing the delivery costs by keeping its rates the same in its test markets.
How GrubHub Works for Restaurants
Restaurants sign up with GrubHub and get exposure from all four of the companies that comprise the company's portfolio: GrubHub, Seamless, Allpages and MenuPages. GrubHub puts your menu online and displays your Web copy and menu to customers who live in your area and are looking mostly for food deliveries, but carryout orders are also taken and passed along. GrubHub provides marketing services that reach a vast audience of consumers.
When customers order from your menu, GrubHub sends you the verified order. You cook, prepare and deliver the food, GrubHub pays you the money it collects less their fees for providing marketing services and forwarding the order. You don't pay any upfront costs, and commissions average 13.5 percent of the order's total. GrubHub says that it negotiates with restaurants and charges various commission rates, which are based on your restaurant's search ranking. The higher your site's ranking, the higher the commission will be.
Restaurants have to handle the logistics of hiring delivery drivers, maintaining company-owned vehicles and insuring the service and vehicles. In 12 U.S. cities, GrubHub now has the resources to make the deliveries for the orders that it sends its restaurant partners.
GrubHub also publishes reviews from customers that consumers can consult before ordering, but these reviews are widely viewed as less accurate than Yelp's, even laughable. For example, a cheaply priced Chinese restaurant in midtown Manhattan received the food ratings in Manhattan and five stars, based on more than 1,200 reviews. Yelp rates the same restaurant at 1.5 stars with 27 reviews. These kinds of discrepancies lead consumers to believe that both GrubHub and Seamless have histories of publishing fake reviews.
Effectiveness of GrubHub's Online and Mobile Ordering System
The technology works, and many restaurants receive big boosts in gross sales from GrubHub's marketing and online ordering system. GrubHub currently averages of processing 234,700 orders each day.
Unfortunately, consumers don't trust the company's reviews, and businesses don't trust its claims that it has 5 million active customers. Regardless of whether the number is accurate, the increased competition for delivery business should reduce the figure unless GrubHub comes up with a way to attract more consumers.
Comparison to Competitors and Marketplace
Digital marketing and online ordering are easily managed by restaurants in-house, so restaurants could eliminate GrubHub's fees by shifting their customers to their own websites or POS systems. GrubHub's decision to expand into the delivery business might make the company's services more attractive to small restaurants that don't have the resources or staff to deliver meals.
Delivery services are among the hottest business trends in the food industry, and all the big players seem to be jockeying to get part of the business. You might want to step back and let the dust settle before choosing any system. While waiting, you could handle your deliveries in-house while building your customer base. Delivery service is increasingly easy for restaurants to manage, and most of GrubHub's customers are already making their own deliveries. GrubHub just supplies marketing and an active customer base. Savvy restaurateurs might benefit by shifting as much business as possible to direct-ordering platforms while using GrubHub's forwarded orders to build their databases and supplement delivery orders.
Competitors for GrubHub include Yelp, which recently acquired Eat24 to pave its way on the road to the making deliveries. Barriers to this business are low, especially for companies that are just forwarding orders instead of actively delivering meals. UberEats is testing deliveries in five cities, including San Francisco, where the roster of delivery companies already includes Postmates, Sprig, Spoonrocket, Munchery and Caviar, the upscale delivery option that's currently available in major metropolitan marketplaces across the United States.
Groupon also plans to enter the competitive delivery market. The leading daily deal company bought OrderUp, a delivery company that operates in Baltimore, Chicago, Denver and smaller cities with high student populations. OrderUp will continue to operate independently while Groupon uses the company's technology to bring deliveries to bigger cities.
Amazon local is testing deliveries in Seattle, Yelp is using Eat24 as a springboard into the delivery market, and Groupon is testing the waters in the Great Lakes area of Chicago, so GrubHub is facing an uncertain future in this highly competitive environment.
Cost-Benefit Analysis
The benefits of paying 13.5 percent for each order don't seem to justify the costs for most restaurants, which also have to support payroll, delivery costs, ingredients, preparation and other expenses of managing a delivery service. Of course, thriving delivery services that get extra business from GrubHub can spread their in-house delivery costs over a wider base of customers. If it's just a matter of marketing, restaurants have plenty of technology tools to market their own delivery services and avoid paying high commission rates.
Concluding Thoughts
Deliveries offer solid benefits and increased income for restaurants, but escalating fees, untrusted reviews and lots of competition make choosing GrubHub a business gamble.
What We Like
We like any system that can generate more income for restaurants. If you're already delivering to customers, GrubHub can supplement the orders you receive, provide a big Internet presence and marketing boost while you expand your delivery database.
What We Don't Like
We're troubled by allegations that both Seamless and GrubHub engage in the practice of writing and publishing fraudulent reviews. We're amazed that GrubHub charges higher commissions to restaurants that receive more orders; it's usually vice versa.
Final Assessment
GrubHub can expand your marketing presence with customers in your area and send some extra delivery orders your way, which is useful if you get delivery orders from other sources. Any restaurant that starts a delivery service and relies only on GrubHub orders probably won't earn enough profit to justify delivering meals. We withhold comment on GrubHub's decision to deliver meals until the option has been priced, tested and verified with restaurants throughout the country.
Sign up for Gourmet Newsletter
Subscribe to our newsletter to get access to exclusive content.
Get this newsletter