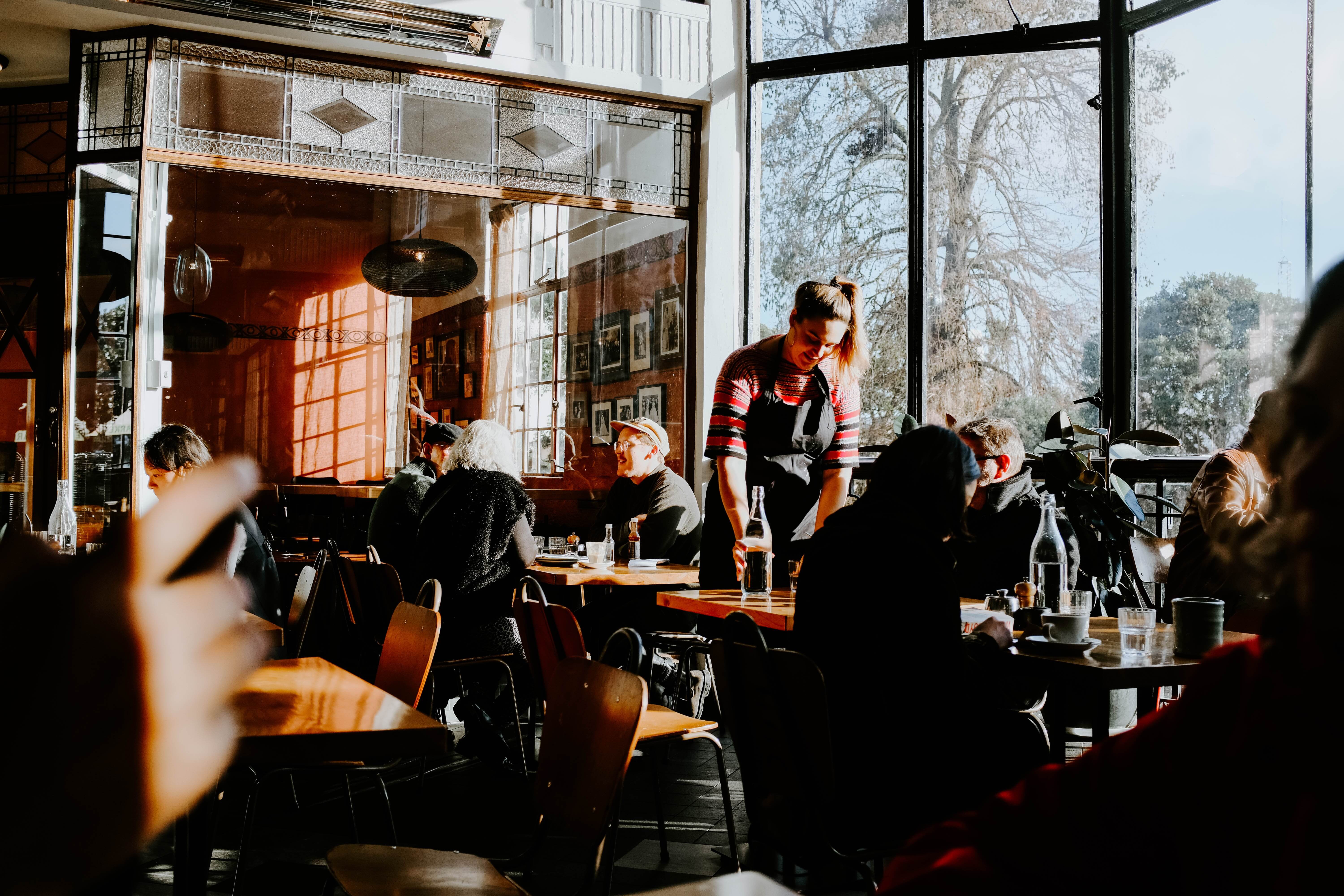 Every restaurant wants to jump-start the business with its grand opening. But you will find many different ways how to make a favorable impression. Grand opening strategies may vary, but all opening events have similar goals: introducing restaurants to the community, creating brand awareness, generating media attention, impressing targeted clientele and most importantly, persuading people to visit the restaurant.
Whether a media stunt or a special meal, a grand opening takes planning and coordination. The restaurant has to be ready for customers and the restaurant's marketing must reach likely visitors. Otherwise, customers will not be impressed with the restaurant. Or, if marketed unsuccessfully, they won't even find out about the event.
A grand opening takes several months to plan properly so that all the right pieces are in place in time. That means it will overlap with the actual preparation, design and construction stage of the restaurant, so you should plan carefully based on your vision or delegate the job to someone experienced in event planning.
In the months of preparation, you will set goals for the grand opening, allocate a budget, advertise the event and prepare the restaurant for service. Even though the staff will be starting out at a new restaurant, they must be able to handle the anticipated crowds and serve high-quality food in pleasant surroundings. It is better not to have a grand opening at all than to have an unsuccessful or empty grand opening.
Marketing the Grand Opening
Grand openings are only as good as the marketing that attracts people to the event. Typical marketing efforts concentrate on people living within a three-mile radius and who fit the targeted customer profile. The restaurant's marketing must be well underway to promote the grand opening. For the grand opening, restaurants have a few specific strategies they might use:
Send special invitations to local celebrities, respected culinary figures and media representatives to generate favorable publicity.

Set up your online marketing well in advance of the grand opening so that you can push the opening on your website and through social media.

Advertise the event in local news sources or at other events.

Try to arrange cooperative arrangements with local groups, theaters, concert venues or business neighbors. Pooled advertising efforts increase the audience, lower advertising costs and inspire greater community involvement.
The Buildup
Owners should set tentative dates and check with important guests to see if these dates work for most people. During the interim, consider joining local business groups and community organizations.
The buildup to the grand opening will determine if it is a success or not. The following steps will prepare your restaurant for the big event:
Assemble and distribute professional press kits that include sample menus, chef biographies, the owner's culinary philosophy and a well-written press release to publicize the event.

Try to avoid media extravaganzas if they doesn't fit your brand or make potential customers uncomfortable. Feature the basic dining concept in an exciting way. Openings should introduce customers to the everyday benefits of dining at an exciting, new restaurant.

Stage private tastings and interviews to influential media figures.

Offer discounts to local businesses that are willing to distribute business cards, display posters or hand out fliers

Choose a date that allows enough time to get all the necessary permits, finish construction and train the staff. Planners should avoid choosing dates that fall on holidays or conflict with other popular events.
Create a Website and Advertising Strategy
Local diners increasingly get information about restaurants online, so develop a website and online marketing strategy to brand the restaurant and establish professional authority. You should do this well in advance so that your website has enough traffic to promote the event. Restaurants open without customers unless they advertise to a receptive audience based on location, culinary preferences or demographic profile. Using targeted ads online, outdoor signs and ads in local media will optimize your grand opening marketing campaign.
Choose a Soft Opening
Many restaurant owners choose soft openings that allow their staffs to transition to full operational capacity and work out any problems before staging highly visible events. Upscale restaurants might hold private tasting events before settling on their final menu choices, and this strategy allows restaurants with large capital investments to fine-tune menus, décor and service details.
The many advantages of soft openings have led to a recent increase in their popularity. Chefs benefit from the experience and time to perfect their ordering interaction with servers, plating, cooking times and food-holding techniques. Servers, bartenders, hosts and sommeliers get comfortable with the menu and where everything is located. Managers can take detailed notes and provide in-depth feedback during this breaking-in period to get everyone working together to create smooth dining experiences for customers.
Grand Media Event
You can follow a soft opening with a high-profile grand opening that is primed to generate publicity and create brand awareness.
At grand openings, it is important to have guests feel privileged and special and to persuade guests to become regular patrons. Grand openings might include entertainment, special incentives, outdoor dining, samples of cuisine and free giveaways. Arranging a special toast, ribbon-cutting ceremony or celebrity visit are popular techniques to create a memorable opening.
But in the end, no gimmicks will replace everything going according to plan with good food and good service. The event's success will depend on how well the event runs and if you attract enough people. If you want a grand start, you should hire experienced staff and train them well. You also need to have your marketing in place to reach potential customers. To motivate people to visit during the grand opening, you should offer powerful incentives. Always plan for more people than expected because rehearsals and soft openings often fail to prepare inexperienced staff to deal with packed restaurants and influential guests.
Extra entertainment, decorations and excitement help to draw crowds, but good food and attentive service make people regular customers. Grand openings should try to focus on elements that make restaurants different from other eateries, and thus, highlight the brand. People expect something out of the ordinary at grand opening events, so plan carefully to fulfill the highest expectations. The benefits can be critical to a new restaurant. A successful grand opening creates word-of-mouth marketing, generates media publicity and builds a base of potential customers. If all the pieces come together, your restaurant will have some momentum from the start.
Sign up for Gourmet Newsletter
Subscribe to our newsletter to get access to exclusive content.
Get this newsletter