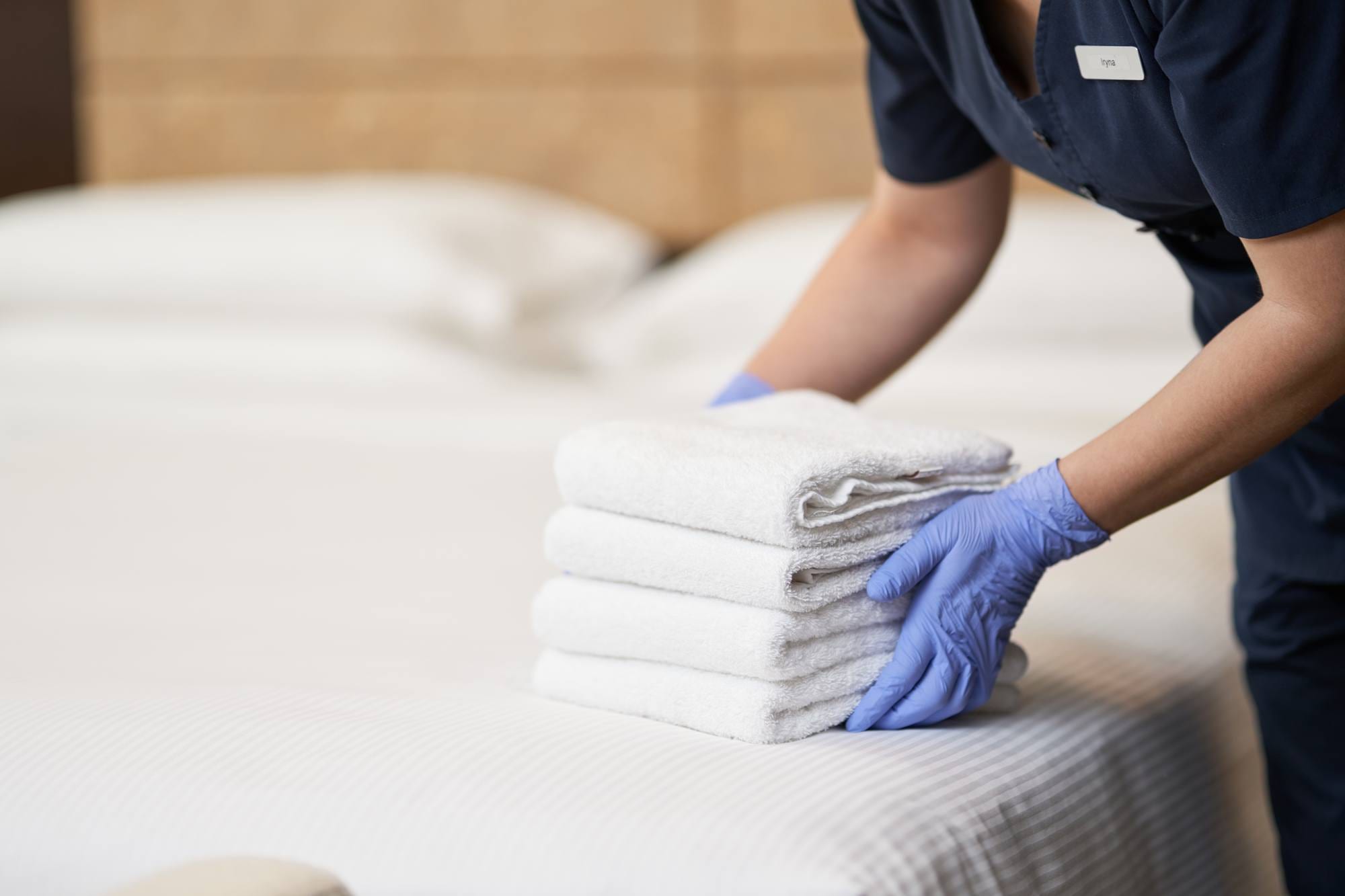 Hotel Guests Once Travel Picks Back Up
Now that we left 2020 behind us, the light at the end of the tunnel is starting to get brighter. Vaccine distribution is fueling confidence that the end of the pandemic is near. With this new confidence comes hope and optimism for the travel and hotel website design agency.
Over the past nine months, your hotel has hopefully been preparing for an inevitable uptick in travel. Things are looking brighter this year, with vacations and weddings being rescheduled for the latter of 2021. While no one knows what the future will hold, there is still hope, and your hotel should prepare. Travel will look different after the pandemic ends, and your guests will expect you to go above the extra mile to gain their trust.
It starts with marketing. Let's take a look.
Cleaning Standards
This one goes without saying. By now, your hotel has probably already implemented more advanced cleaning procedures. Whether you're following AHLA's Safe Stay guidelines or you ordered all of the highly advanced cleaning technologies like Dyson's cord-free vacuum, there is still more to be done. Your guests won't just take your word for it. You need to market all of the precautions you are taking.
Write a blog that goes into depth about your cleaning standards and procedures. Promote that blog on social media. Add a Coronavirus FAQ to your website. Send out an email blast that shows your guests you are taking their health and safety seriously. They will appreciate the effort.
Flexible Cancellations
If 2020 taught us anything, it's that life is unpredictable. You may have had strict cancellation policies in the past, but now is the time to loosen the purse strings. Make a little wiggle room for those unexpected moments in life. Your guests will be more likely to book with you knowing that they can cancel if need be.
Travel Insurance
Travel insurance is on the rise. Airlines and hotels are starting to offer travel insurance in hopes that it attracts more guests. For example, Viva Wyndham Resorts is offering Hotel Assist Insurance on new bookings. The insurance covers "medical expenses, telemedicine services, prescriptions, COVID-19 testing and assistance, and extension of stay or relocation if it's medically necessary," according to Forbes.
Your hotel does not need to cover every medical expense in the book. You can also build the costs into the price of the rooms. Raising the prices a bit will help your hotel while also benefiting guests who receive a good deal for this new insurance coverage.
Exceptional Service
Now is not the time to slack on customer service. Your entire team must be well-trained in not only cleanliness but also excellent service that goes beyond general niceties. In order to display this service, your online presence should exemplify your amazing team and their commitment to making your guests' stay safe, relaxing, and stress-free. That means social media, website, email marketing, advertising, and more!
Bottom Line
Keep making an effort to ensure that your guests will have a safe and pleasant experience with your hotel. The key takeaway is to not only implement these changes but also market these changes.
Sign up for Gourmet Newsletter
Subscribe to our newsletter to get access to exclusive content.
Get this newsletter