Building a website isn't necessarily difficult. Putting together an effective, unique, functional, and beautiful website
is
.
Plus, depending on what platform you're using to build your site, your default theme or layout probably looks exactly like many sites that already exist. This doesn't help you establish your brand, speak to your target guests, and stand out from the crowd.
Though time is always of the essence in business, rushing your website is a sure way to end up with a subpar product that doesn't do what you want it to do. You need to be thinking long-term about what the initial investment can do for your business long-term.
Looking for inspiration for your website? Here's how to find it.
Right Where You Are!
Hi! You happen to come to the right place if you need website design inspiration. As a full digital marketing agency, we at Gourmet Marketing specialize in making sure your business is showcased perfectly online.
Check out our range of services, but especially our Website Design page. There you will find just some of the many websites we have created for our clients. Your web presence is essential to the growth of your business, and we know not only how to make your business look great, but attract all the guests that you can!
The first step to developing your brand is collecting inspiration. Once you've honed in on your style and goals, talk to us! Contact us for more information on how to get started.
Other Hotel Websites
Have you been keeping an eye on other hotel websites and what they're doing to attract guests?
Although it is important to establish your brand and come up with a unique concept for your site, this doesn't mean you can't take inspiration from other sites. Taking a proven concept and improving on it or changing it to suit your needs is a good way to end up with an effective design.
Keep in mind that building a website isn't just about design – it's also about ease of use and functionality. As you look at what the competition is up to, don't forget to make note of the most effective elements on their site, whether it's navigation, imagery, or their booking process.
If you're looking for sites to study, research all of the hotels that you've heard of, stayed at, or are curious about. Our favorite hotel website happens to be The Marmara. Check out the streamlined navigation, eye-catching photography, bright calls-to-action, and booking engine.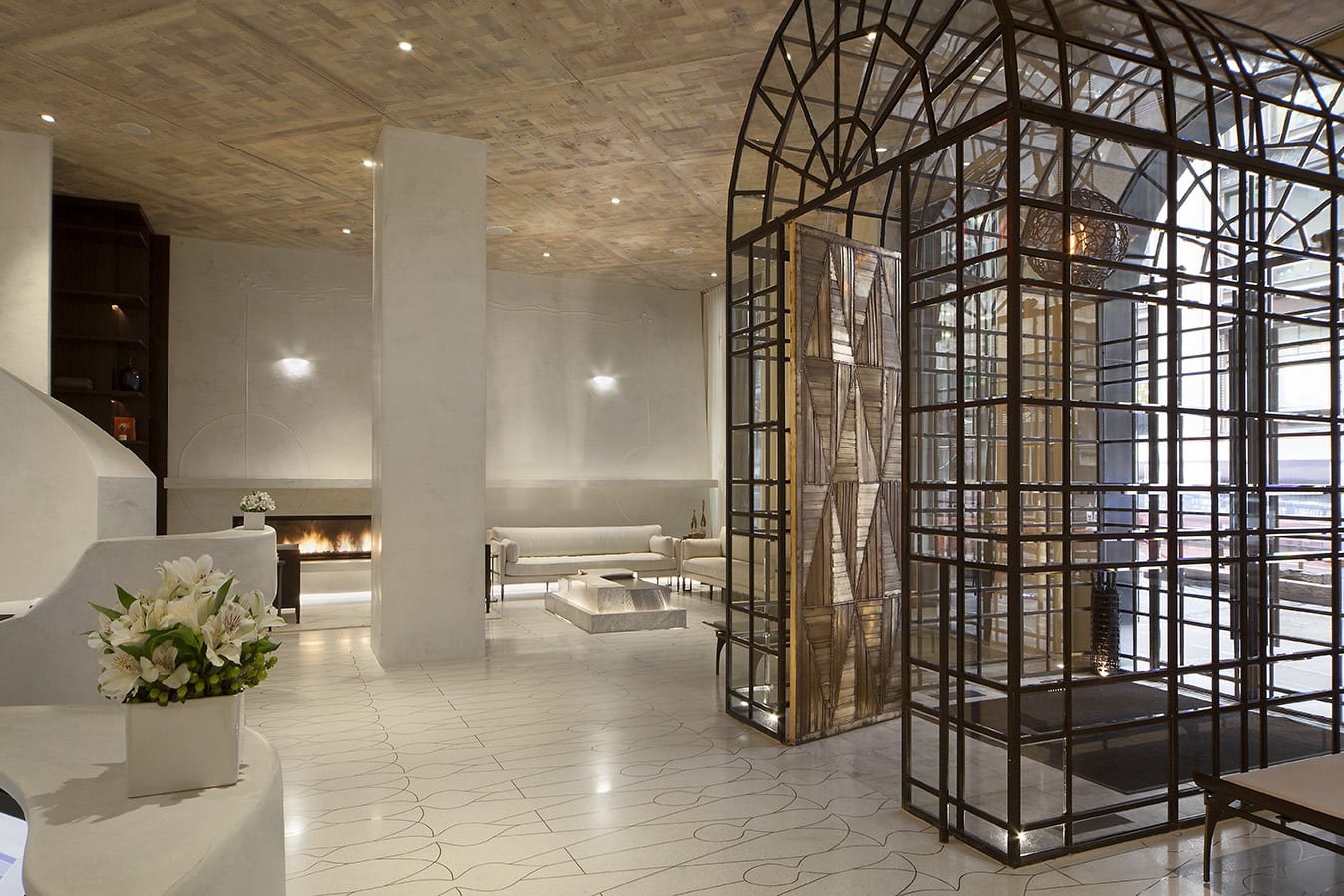 Websites In Other Niches
Examining sites in your industry is a good way to see what your peers and competitors are up to. But this doesn't mean that you can't also look at what businesses in other industries are up to.
Not seeing else what's out there, in fact, might inhibit your ability to innovate and carve out your digital identity as a hotel.
Is there a restaurant that you love the style of, and want to emulate? You can certainly derive inspiration from different industries, as many in the hospitality sector actually overlap!
Think about what sites you visit regularly. What do you like about them? What do you not like about them? If you had to make improvements to these sites, what steps would you take?
These guiding questions will help you think more purposefully about ideas to implement and mistakes to avoid when crafting your own site.
Magazines, Print Materials, Physical & Digital Assets
Design applies to a variety of business assets – not just to websites. There are books, magazines, ads, pamphlets, business cards, tickets, and even TV ads or YouTube videos, just to name a few.
Start paying attention to design everywhere you go. You'll notice that it's all around you. There's good design. There's poor design. There's design that evokes a certain emotion. There's design that connects with a specific audience.
Building a website isn't exactly like laying out a magazine, but this doesn't mean you can't take ideas from your favorite publications. Layout and visual appeal is just as important to print materials as they are to a website. It might seem incidental at first, but as you pay attention to design – color schemes, fonts, shapes – you'll begin to see that it's quite intentional.
Your goal should be to take these elements and then tweak them to appeal to your audience.
Final Thoughts
Inspiration isn't in scarce supply – but you must be willing to dig a little deeper into stimuli if you want to create a unique and exceptional website experience for your prospects and guests.
And, if you don't know where to start with your website, or if you have good ideas but you're not sure how to implement them, hiring a professional, perhaps like us, is highly recommended. Agencies will help you balance your expectations with practicalities and best practices, and guide you to a result you'll be happy with.
As a hotel website agency, we expect you to trust us and leave yourself to us to present your hotels in the best way in the digital world and make the user experience positive.
Sign up for Gourmet Newsletter
Subscribe to our newsletter to get access to exclusive content.
Get this newsletter