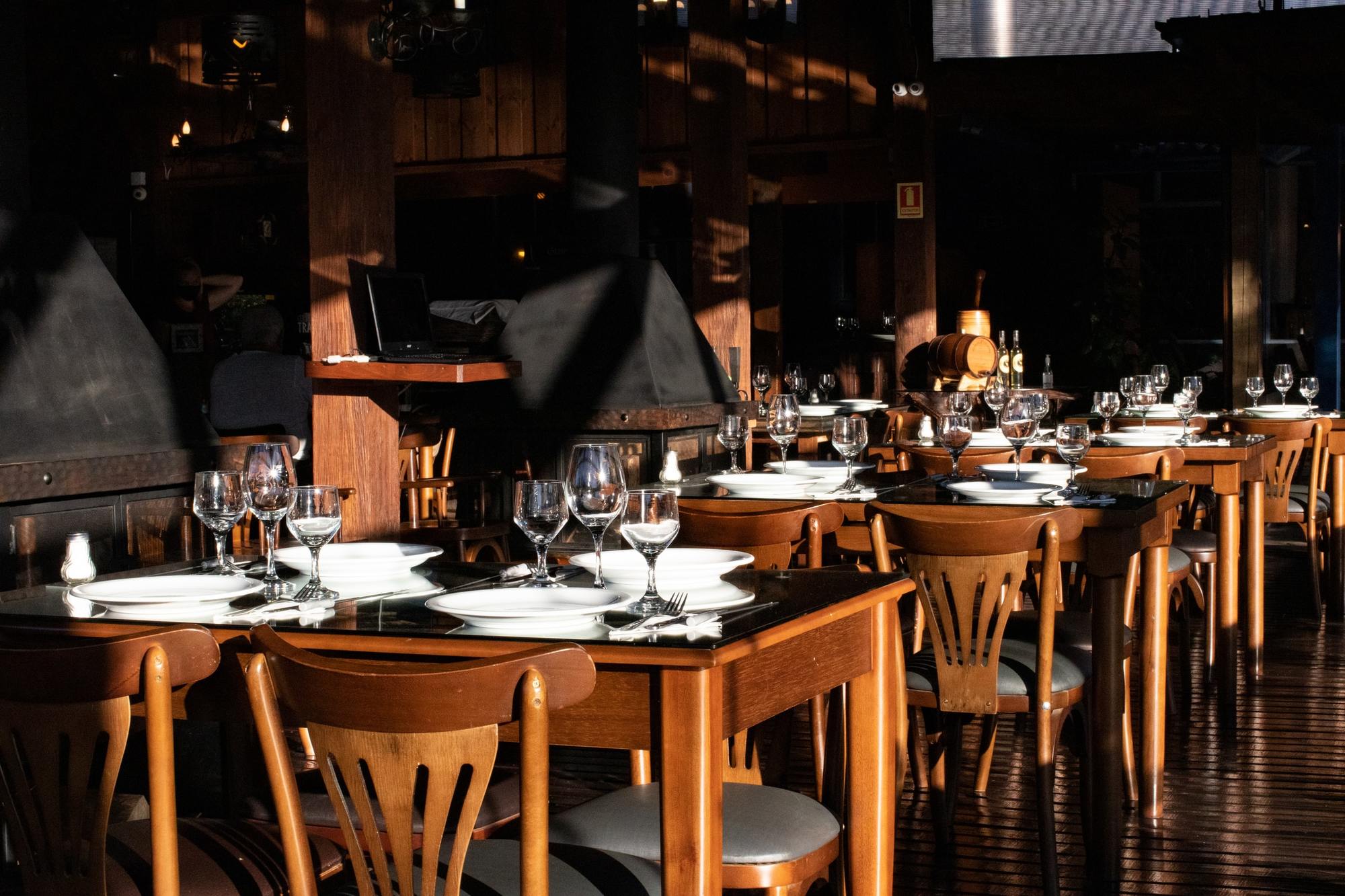 Mergers of national food suppliers, ever-increasing national restaurant chains and customer loyalty to major national brands create problems for independent restaurants that lack the buying power of big restaurant chains. In fact, small restaurant operations often spend up to 40 percent more on the supplies that big chains and group purchasing organizations or GPOs pay for identical goods.
ChefMod is an East Coast-based provider of software, apps and other technologies that enable bars, restaurants, catering companies and hospitality venues to buy restaurant supplies with a group to get group discounts, lower prices and better service from suppliers and vendors.
ChefMod Background and History
ChefMod evolved from founder John Oldweiler's restaurant experience and position at Ark Restaurants, a company responsible for restaurants in New York, Atlantic City, Las Vegas, Washington D.C., Boston and the state of Connecticut. Ark Restaurants is part-owner of the independent ChefMod group buying service. Friends and other restaurants were always asking Oldweiler to order special products for them, and Oldweiler understood the advantages that buying as a group could generate, so he founded ChefMod in 2005. Initially dedicated to a small list of local friends and business associates, the company did not expand its membership and sales dramatically until five years later.
Headquartered in Manhattan, ChefMod serves restaurants throughout the East Coast in the greater New York City area, Westchester, New Jersey, Boston, Baltimore, Washington D.C. and South Florida cities. The company also operates in Las Vegas, where the restaurant and hospitality industry thrive, but independent restaurants don't have much buying clout. Specializing in group purchasing services and integrating recipes with updated ingredient prices, the system provides lower prices on restaurant supplies, better inventory management tools apps for ordering and managing recipes and inventory.
The company frequently adds software for its members to use free of charge, and its cloud-based systems are always kept current with the latest prices for comparison shopping to change vendors or brands or add new food products, ingredients and restaurant supplies. The company recently introduced EZ Recipe, its cloud-based system for managing restaurant recipes. Restaurant chefs and managers can use the tool to update food prices and menu item costs instantly, compare prices when substituting ingredients and find the last prices they paid for key supplies or study price trends over defined periods.
In all cases, ChefMod provides expert service for any software or technology that it offers its members. Some training and support are always necessary when mastering any new application, software solution or restaurant technology, and ChefMod never leaves its customers without human resources and support. Reducing the costs of labor, ownership and supplies is ChefMod's mission, and members can expect steady updates and resources that align with the company's conceptual commitments.
How ChefMod Can Work for Your Restaurant
ChefMod contacts each restaurant directly to negotiate terms. The company doesn't require its members to invest in software but rents the cloud-based program and its human services to provide your restaurant with data entry, low startup costs, automatic software updates and security for your proprietary ordering information.
Your business can grow and change menus and product specifications at will.
You receive the EZ Recipe Management system, that updates costs of menu items in real-time and the ChefMod Mobile App that turns any phone into a custom ordering device.
The company searches for the best suppliers that are open to providing group discounts and other ordering efficiencies for its member restaurants.
Managers receive useful reports, periodic consultations where experts recommend new buying strategies and the ability to ask ChefMod to look for any special ingredients that a restaurant needs.
Get advanced Internet management tools and expert advice from skilled customer service reps to simplify and curate the ordering process.
You can order as simple as 1-2-3 by scrolling down a smartphone list.
Your authorized personnel get exclusive rights to view proprietary prices from local and regional vendors, based on the guidelines you set.
Ingredient-ready items are added to the list of staples every day, and you can choose from thousands of products at lower prices than you could usually get independently
Vendors include all kinds of suppliers and ordering options.
The company supports the ordering process with extended daily hours, seven days per week.
Ingredient costs are updated daily so that you can find current prices, update your food costs and know when it's necessary to raise prices or charge market prices.
The software learns more about your ordering habits with each order, prevents you from making clerical mistakes, recommends custom quantities and requires validation confirmation for each item that you order.
Independent restaurants seldom have the time, resources and clout to demand lower prices, enter new prices each day in computer databases and keep track of the effects that an ingredient's higher price has on each menu item. ChefMod offers its members economic influence over suppliers, customer ordering solutions for a restaurant's cuisine and location and personalized attention to find high-quality supplies at lower prices.
Potency of ChefMod's Buying Power
The prospect of food-service-industry giants US Foods and Sysco merging worried many restaurateurs who used either service as their primary suppliers. Although the deal fell through, the merger could have forced restaurants to pay outrageous prices in communities where no other large-scale restaurant suppliers operate. Walmart superstores have generated similar troubles for local retail shops and grocers — forcing them to lower prices to compete or risk going out of business. Walmart can also bring lots of leverage to supplier negotiations and force them to sell at lower prices. Manufacturers can't risk losing shelf space at Walmart stores in communities all across the country, so they virtually let Walmart dictate the prices that it's willing to pay.
Small restaurants lack this kind of leverage, which is why GPOs are becoming so popular in the industry. ChefMod has established a h4 reputation for vetting vendors h4ly, choosing manufacturers of high-quality artisan foods, restaurant staples and hospitality supplies. Most restaurants average saving 15 percent on the items they buy through the GPO, so the service definitely works. The only questions that remain for restaurateurs include whether they can find better deals with other GPOs or by sticking with their own suppliers and whether ChefMod has the essential supplier contacts that each restaurant needs for its concept and culinary style.
Competitors that Offer Group Buying for Restaurants
There's strength in numbers, not only for generating greater purchasing power and influence with supplies but also in finding the ideal buying partner for your restaurant. ChefMod has many competitors offering group buying services, and these options for restaurants range from local coops and buying clubs to national buying services like The Dining Alliance, which is the largest GPO in the United States that's exclusively used by restaurants. Finding the best fit for your restaurant depends on how a particular GPO responds to your special ordering needs.
The Dining Alliance has offices throughout the United States and hub distribution centers in metro areas where staff can better negotiate supplier contracts. However, The Dinning Alliance doesn't seem to offer the same degree of personalized service and ordering flexibility that ChefMod consistently delivers. Other GPOs include local, regional and national supply chain facilitators that include:
Buy Fresh Buy Local: This organization helps restaurants build better relationships with local growers, food artisans and meat-processing farms and companies.
FoodBuy: Billing itself as the largest hospitality buying service in America, FoodBuy raised its game by providing buying services to lodging and hospitality companies but also provides services for restaurants.
Organic Coops: Organic coops include resources like Local Harvest, Eat Wild and Green People.
Sam's Club: Not forgotten by many restaurant owners, Sam's Club, which is owned by Walmart, provides local venues to find emergency supplies, specialty and staple ingredients and prepared foods at wholesale prices. Your restaurant can always use the local Sam's Club to supplement its supplies from any GPO or provide a venue where buyers can stock up each day when storage space is limited.
FSIC: This resource serves small and large restaurant clients in negotiating supplier contracts.
If you have built a h4 working relationship with your local supplier and its sales rep over many years, you need to think hard about whether you want to jeopardize that rapport for unproven savings. It's possible you can negotiate better deals with an established supplier that appreciates your business, invites you to local trade shows and brings regular samples for you to try. It never hurts to negotiate, and you could get a better deal just by revealing that you're considering a GPO service.
It's also important to consider the value of ordering from nearby farms and stimulating the local economy. Small savings on ingredients can't make up for the benefits of serving food raised or produced in your hometown or nearby facilities. Don't underestimate the marketing value of buying and supporting local goods and services.
Member Service Specialists at ChefMod provide help and support for any issue — from finding information about seasonal-food availability to locating good prices on expensive and fragile kitchen whips.
You get regular value statements and ordering-activity reviews so that you understand exactly what benefits you receive.
The company's relationship managers offer expert advice on supply side management best practices and internal inventory management.
Free software upgrades and new applications offer restaurateurs the ability to order from anywhere.
Your restaurant will benefit from ChefMod's collaboration tools, high levels of encryption technology and scalability.
Costs and Benefits of Using ChefMod
When choosing whether to affiliate with ChefMod or any GPO, restaurateurs should consider the following questions:
What criteria does the GPO use in vetting its vendors, and do those criteria match the restaurant's concept?
Are the rules of engagement between the GPO, restaurant and vendor clearly defined?
Do the GPOs provide measurable value in reducing the prices of preferred ingredients and staples?
Can you buy premium ingredients, or do you often need to settle for private-label brands?
Are contract marketing and support services included?
What is the learning curve for staff to use the software, apps and technology efficiently?
Are local offices and staff members available for personal meetings?
Based on these criteria, ChefMod seems to meet the criteria for the East Coast's metropolitan restaurant markets and the Las Vegas area with qualified success, but your restaurant's success will depend on your concept and the discounts that are available to you. Food prices are important, but some restaurants fare better with premium ingredients, local sources and the freshest ingredients, which might not be available in group ordering.
Concluding Reflections
It appears that using ChefMod offers restaurants a win-win type of scenario — low startup costs, excellent customer support, a wide base of well-vetted vendors and price savings of about 15 percent for any products that you can buy through the company's contacts. You can always keep buying key ingredients that are essential to your concept from your regular suppliers and even look for discounts on local produce through other GPO services. The only major drawback is that ChefMod not be available yet in your area, as it's primarily a service for the East Coast's food-service and hospitality venues, except in Las Vegas.
What We Like
We like the simple benefits of using cloud-based software, getting access to locally based support staff and the extras that CloudMod provides its members, such as mobile apps for ordering, the EZ Recipe system for calculating menu item costs automatically, low startup costs and food-service-friendly attitudes of the company's business model, executives and support services team of buying professionals. We think it's important to economize where possible in the competitive restaurant industry, and we love that most restaurants save about 15 percent on the supplies they order through ChefMod.
What We Don't Like
Any system has drawbacks, and many restaurants benefit by locating unique local suppliers and artisan producers of small-batch restaurant supplies. Committing entirely to any GPO seems to run counter to the trend of transparency, forming relationships with local farms and suppliers and building a unique restaurant identity.
Final Assessment
In practical terms, most restaurants order most of their supplies from the same vendors and only choose special suppliers for a few of their key ingredients. It makes sense to get the best prices possible, and ChefMod seems to provide a genuine partnership, low startup membership costs and real savings on the ingredients, smallwares and paper goods.
Sign up for Gourmet Newsletter
Subscribe to our newsletter to get access to exclusive content.
Get this newsletter