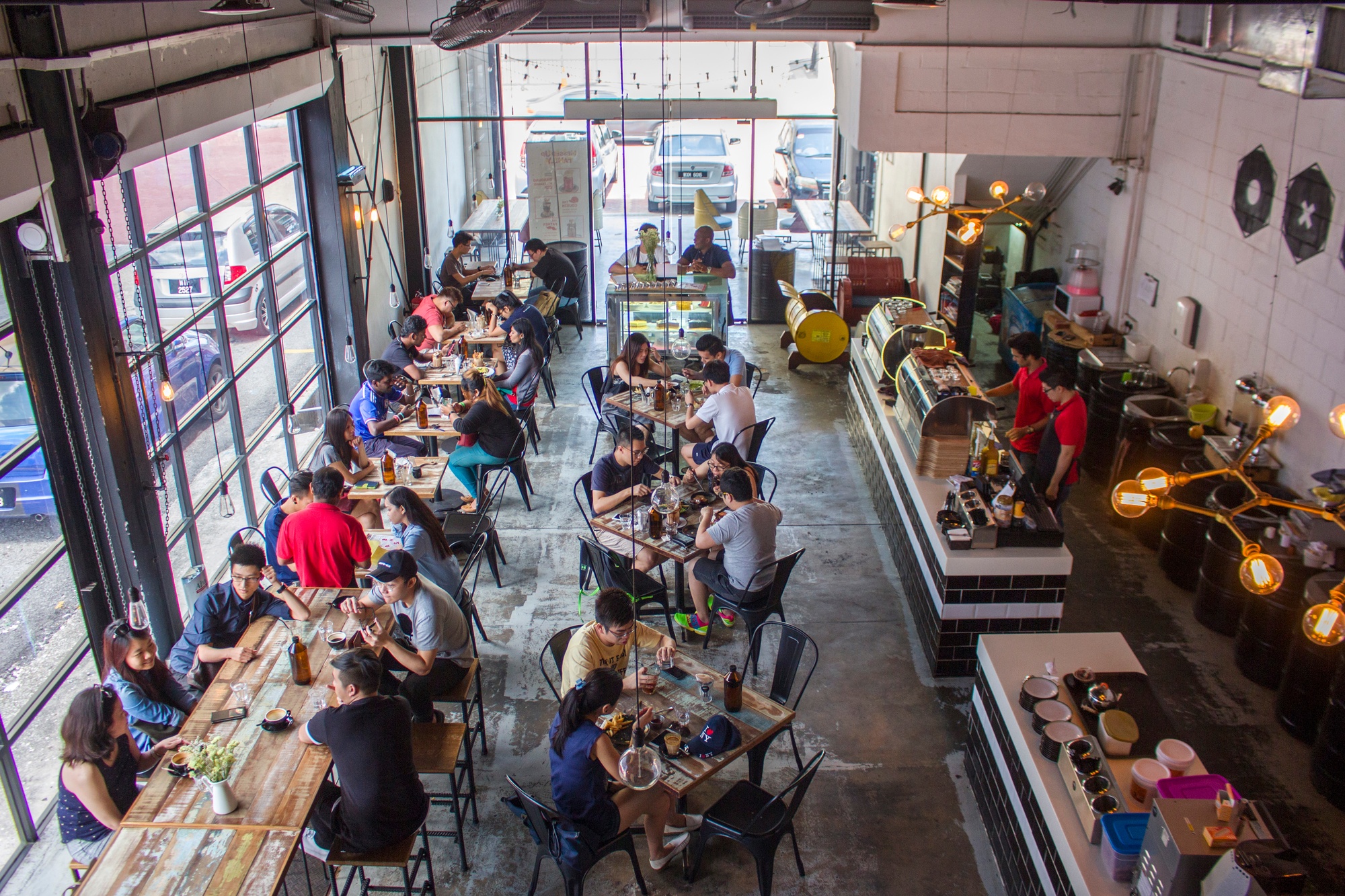 In the foodservice industry, it's important to utilize every tool at your disposal to stand out from the competition. OpenTable is a reservation management system that has many great features to help you easily manage your foodservice business, including shift planning, guest profiling, reporting and analytics, and online reservations. While OpenTable is the #1 tool for generating online reservations, it's not the only restaurant management system out there. Here are 5 OpenTable alternatives that can help you grow your business:
1. Resy
Resy has many of the same features that you expect from a full feature table management system. These include reservation management, waitlist management, table management, and POS integration.
The system is powered by a customizable floor plan which you can use with your online booking widget to provide availability to your guests. This will allow your guests to confirm or cancel their reservation, and they can also make modifications to, for example, let you know they're running late. Customers can also enter personal details like food allergies, birthdays, and anniversaries.
There are three ties to Resy's pricing. The Platform will run you $189 per month and provides you with access to unlimited devices and users as well as unlimited covers. The next tier, Platform 360, gives you more features like branding, analytics, and customizable messaging. The final tier, the Full Stack gives you everything in the other two tiers, plus it's designed for restaurant brands with multiple locations.
2. Yelp Reservation
Yelp Reservation offers you reservation and table management as you would expect, but it also has a huge consumer network that helps bring customers to your restaurant. The table management features include waitlist management as well as reservation management and server management.
To access the reservation system by itself, it will cost you $249 per month, but that includes cover and set up fees, so you won't pay extra for that. You also get a free iPad to use in your restaurant for that price.
It will, however, cost you an additional $199 per month to list your restaurant in the Yelp Connect network. When you list your restaurant on Yelp Connect, this system is a great way to convert listing views into revenue-driving reservations.
3. Eat App
This guest data platform also ties into a full-featured table and reservation management system to power your restaurant operations, customer feedback, marketing, and analytics. It helps you use everything you've got to grow your business. This app will help you generate demand, increase customer loyalty, and optimize your operations.
The app features include reservation and waitlist management, automated messaging, analytics, advanced tagging, guest CRM, and shift management. The features are all accessible on iOS, Android, and iPad apps, or you can also access them directly on the web. Some of the additional features they offer include payments, POS, and phone integrations.
Eat App offers two pricing tiers. The lowest cost tier is only $129 per month. The company then offers custom pricing based on your specific needs. They also build the system around your specific restaurant. That means your floor plan, guests, and reservations are the first thing you see, but you can also choose to manage your operations through a calendar, timeline, or grid view.
4. Allset
Allset is another great OpenTable alternatives that can help you grow your bottom line. It offers easy integration with your POS as well as contactless pickup and in-restaurant dining options. The system also offers marketing and promotions that help you convert your online traffic into reservations.
The features include free online ordering as well as onsite touch-free ordering and payment. What's more, you get all of that for no monthly fee. Instead, you pay an 8 – 12 percent commission (depending on your area) for orders placed through the app and a transactional fee of 2.9 percent. You also get a 30-day free trial to make sure this is the right option for you.
5. The Fork
The Fork is a great system to help you increase your business's revenue. It is available in 22 countries and provides you with a customized page that is visible on all devices. You can easily showcase your promotions, and you can also participate in The Fork's loyalty program called YUMS. There are also festivals they organize to help increase off-peak bookings.
The booking management system includes an electronic reservation diary that centralizes your bookings, a digitalized floor plan with a timeline view, multi-user configuration, access to your operation on any device, analytics to monitor your activities, and booking widgets for your website and social media channels. You also get an automatic confirmation email and SMS text services to help you decrease no-shows.
Pricing depends on your country, but the company offers three tiers. The Free tier has all the basics, with the Pro and Pro+ tiers offering additional features.
As you know, the restaurant business is a dog-eat-dog world where you have to stay on top of your game to stand out from the competition. No matter what size restaurant you have, these 5 OpenTable alternatives can help you to better manage your business and give your clientele the best experience to ensure they will keep coming back for more!
Sign up for Gourmet Newsletter
Subscribe to our newsletter to get access to exclusive content.
Get this newsletter