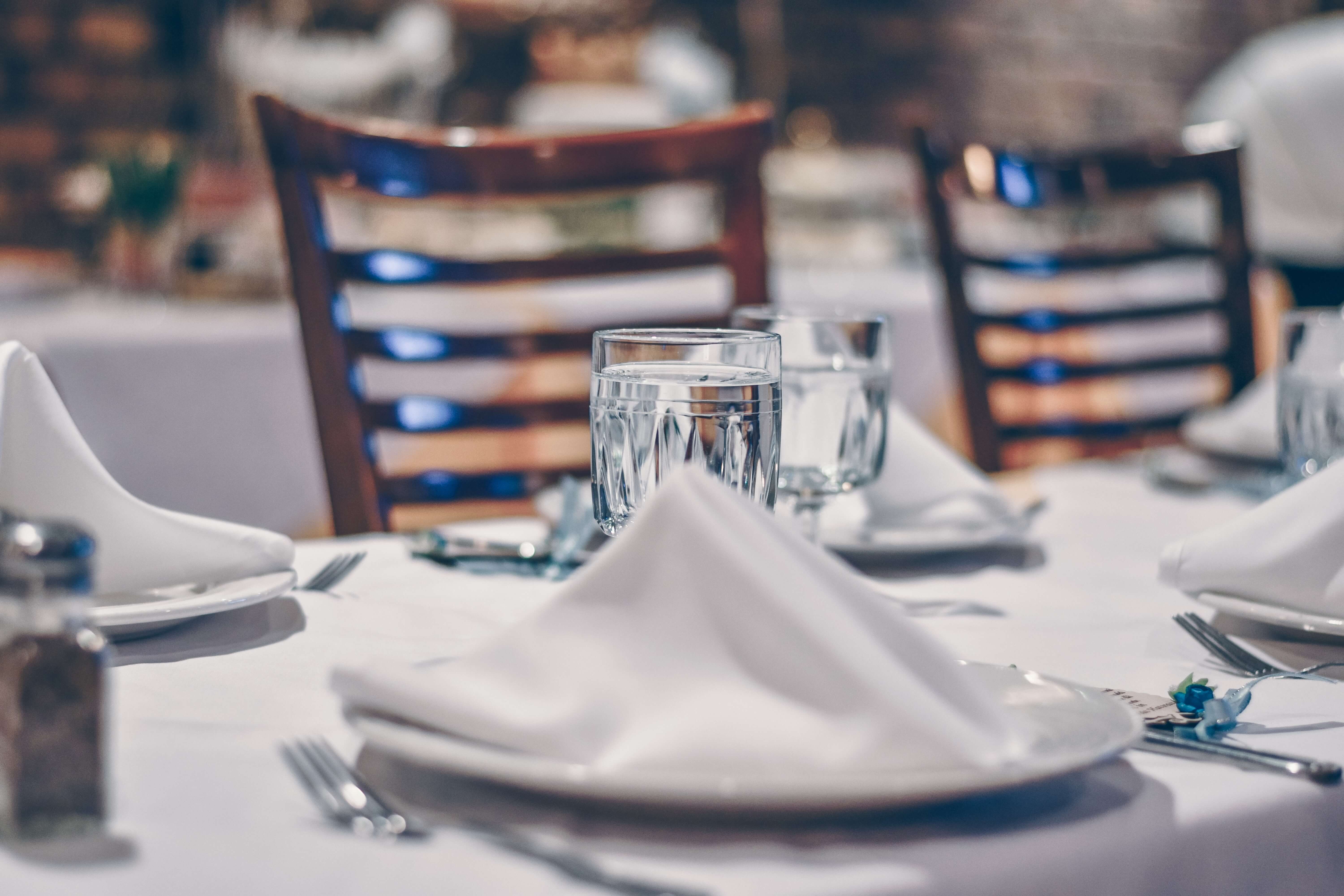 Opening a restaurant is a dream of many people. It is also one of the most risky and rewarding business ventures out there. In most cases, it will not make you rich. But the daily sight of satisfied customers is about as gratifying as it gets in the business world. Entering the ranks of restaurateurs may not be easy, but it is well worth it.
Much has been said about the difficulty of opening a restaurant, and as a result, opening a restaurant might start to look like an impossible task. There are more than a half million restaurants in the United States, and they all opened at one time, so you can succeed. So a successful or unsuccessful opening is rarely the result of luck but of preparedness and flexibility.
Flexible Preparation
Most new restaurant owners fear that his or her new restaurant will never get off the ground. With all the risks, a healthy degree of worry is helpful as new restaurants experience high failure rates. Many of the new restaurants that never become viable businesses were doomed even before they opened their doors, due to a lack of systematic preparation. It cannot be emphasized enough how planning and organization is crucial for a restaurant's success—especially early on, before you have a customer base.
Preparation is more than putting everything in order; it is also a mindset. It is about being willing to listen and learn, especially for unseasoned restaurateurs. Owners have plenty of opportunities to better their restaurants before opening when changing plans isn't cost-prohibitive. Your belief in ultimate success must be secure enough that you're willing to make adjustments along the way. You must understand that adapting to customers and business realities is not the same as sacrificing your dream. There will be many factors out of your control, but look for ways to realize your vision and improve your dream.
In the end, an owner can only predict so much about customer behavior before the restaurant opens, so he or she needs to pay attention to the details from the beginning. That is only possible with comprehensive and methodical planning, setting goals and analyzing the results. This is your business, so you should leave as little as possible to chance and give yourself plenty of wiggle room to adjust.
The Restaurant Industry Realities
Consumers have many choices of restaurants, and small details influence their dining-out decisions. An interesting concept or brand only goes so far. So in addition to creating a business plan and laying out an agenda to launch the restaurant, a restaurant owner has to think about the customers' experiences after the restaurant opens. Aspects like unique interior designs, customer convenience, singular cuisines or creative approaches to preparing familiar favorites can make a big difference in whether your restaurant finds customers and keeps them. These elements are much easier to address when planning your business.
Planning Restaurant Details
Opening a restaurant can be a chaotic experience. Nothing may seem to happen on time, and there will be setbacks along the way. That doesn't mean, however, that decisions should be made in a chaotic manner. The owner who makes decisions in a step-by-step manner limits the chaos instead of adding to it.
First, a restaurant owner cannot start work on opening a restaurant without a concept. Typically, the concept refers to the types of service and food. The concept ought to connect with customers while reflecting the owner's mission. Is the demographic group you are targeting more interested in sit-down restaurants or fast casual? Can your potential customers afford the prices of your concept? Restaurants come in all shapes and styles, so you have to settle on a concept before moving to other decisions.
Although the concept is a general description, you should quickly insert specifics. The cuisine cannot be kept vague as it affects the concept, branding, marketing and operations of a restaurant.
You may have already had a concept in mind, but you now have to focus on what exactly you are going to offer. Are you going to mix authentic ethnic cuisine with more customer-friendly variants? Are you going to have lots of spicy dishes, or will the flavor profile be more mainstream? Choosing the type of cuisine also depends on the demographic makeup of the nearby residents and available cooking talent and whether you can train cooks easily or afford to hire accomplished chefs. The type of cuisine influences restaurant design, seating, menu, prices and profitability. From there, you can flesh out the restaurant's identity and decide on a brand. An in-depth knowledge of the restaurant's cuisine will guide many future decisions.
See the Restaurant from the Outside: Location and Naming
Once you settle on a location and a restaurant name, there is no painless way to change it. These two choices make up a large part of the your restaurant's identity and deserve special attention.
Choosing the right location creates an atmosphere ripe for success. The best locations offer high visibility, easy access and take advantage of heavy traffic of vehicles or pedestrians. Parking or transportation options, drive-through windows and unobstructed entrances and exits make it easy for customers to dine. Unexpected things like traffic blocking the entrances during service hours can hurt your business
We recommend that you go about deciding on a location in a deliberate manner, even if you risk losing the space to another tenant. You must know the backstory and research your customer pool before you even look at a lease. The more locations you investigate, the more information you'll have for making comparisons. You must draw up projections and see if the rent fits your budget.
Naming a restaurant sets the pace for the restaurant brand. Restaurant name choices might reflect the type of cuisine, location, nearby historical events, people's names or make clever plays on words. Try to choose the simplest name that accomplishes your naming objectives so that customers can remember and spell it. Of course, you need to look up possible restaurant names in directories and search for competitors with similar names to get something original but memorable.
Before committing to a location or name, take a moment to imagine what a potential customer would think when seeing the name from the street. The person may not have heard about your food and service. To some degree, people's initial reactions to the name will determine if a new restaurant gains momentum or never gets a foothold.
Step-by-Step Overview
Successful entrepreneurs consider every detail in the planning stage and go through the restaurant's lifespan progressively, even assessing an exit strategy.
Financing and Budgeting Concerns
Creating a solid business plan helps to convince investors or loan officers that the restaurant concept is practical. Strong business plans include facts and figures, potential sources of income, targeted customer profiles, advertising strategies, design details and how owners plan to counter their competitors' efforts.
Entrepreneurs must come up with a strategy to finance the restaurant. They can finance their restaurants from personal resources, business loans, mortgages and investors or through a combination of sources.
Restaurant plans must budget for the start-up costs and project future revenues and expenses. Starting a restaurant generates expenses to buy equipment, pay deposits and license fees, buy inventory and hire contractors to remodel the chosen property. An underfinanced restaurant often cannot survive extended periods of weak sales or relatively minor problems, so having your finances in order is absolutely essential.
Owners must choose whether to lease or buy their restaurant property. Negotiating a lease or sale involves complex legal and financial arrangements, so owners need effective legal representation and advice. Before entering into a legal agreement, a restaurant owner should make realistic projections to ensure that the property costs do not hamper the restaurant's success.
Regulatory Requirements
New owners must apply for zoning permission, business licenses, health and construction permits and insurance coverage. Restaurants need to open business checking accounts and familiarize themselves with federal, state and local tax codes.
Choosing Menus
As mentioned before, choice of cuisine affects business plans, equipment needs, profit margins and capital requirements. The specific menu items can also have a dramatic effect on things like food storage and the kitchen-prep area.
Upscale restaurants need high-quality tableware, decorative accents and comfortable seating, but casual places have higher proportional food costs and need to buy various carryout containers and takeaway condiments, which reduce profits.
Restaurants get their supplies from suppliers, box stores and local produce vendors, and culinary trends favor finding nearby sources for meats, produce, kitchen staples and condiments. A restaurateur should have a supply chain established before the restaurant's opening. You might need to apply for credit or pay cash for every delivery.
Marketing Plans to Target Audiences
Owners need to determine how to reach their target audience. Grand openings, local advertising, establishing websites, distributing fliers and joining local community groups and business organizations help to raise the profile of new restaurants.
Cuisine and advertising choices need to satisfy the target audience, which might be families, sports enthusiasts, business diners, upscale patrons or young, urban hipsters. Family-friendly restaurants need to plan children's menus and offer play facilities or other diversions for restless kids. Other core marketing moves must be in place by the time you open for business. These include having a website, devising a promotional strategy and creating a marketing budget.
Hiring Qualified Staff Proves Critical to Success
Staff matters. Staffing issues can sink new restaurants, whether due to ineffective managers, thieves on the staff, rude servers, overwhelmed cooks or disorderly kitchens. Therefore, your initial hiring decisions have to be wise ones because you cannot afford to start off on the wrong foot. Hiring strategies need to consider employee-benefit packages, health insurance, loyalty incentives and compensation issues. Upscale restaurants depend on finding talented chefs and kitchen staff to create appealing foods for customers. Casual dining and fast food restaurants need to hire and train their staffs before they open their doors.
Choosing an Accounting and POS System
Restaurants must decide on accounting systems, payment options and point-of-sale systems to manage their daily operations. Small restaurants might accept only cash or personal checks, but consumers increasingly rely on credit cards for payments, so restaurants need to take plastic to remain competitive.
Point-of-sale systems include touchscreens that send orders to each bar, kitchen and server station to speed up service. Advanced systems interact with accounting software to facilitate management decisions, inventory control, timekeeping functions and scheduling duties.
Things Falling into Place
There are two moments when a restaurant makes takes a giant leap toward opening in real-time. The first is the moment when funds are committed to the project. The second is the acquiring of the space, which is usually the point of no return. The planning of restaurants has to accommodate both events, as the clock starts ticking until opening day.
Too often, planning goes haywire while waiting for these two events. A restaurant owner cannot hold off on planning until the money is lined up or a space is obtained. On the other hand, a restaurant owner cannot fully lock-down plans until those two events happen. This conflict is emblematic of the mix of in-depth planning and considerable flexibility that restaurant owners must possess for the restaurant opening to be a success. Being prepared helps you adjust when things don't go according to your ideal plans.
New restaurants seldom survive just because they have good food and attentive service. Preparation creates a foundation for success so that when you open, you can focus on preparing great food and pleasing diners instead of working on things that should already be done.
Sign up for Gourmet Newsletter
Subscribe to our newsletter to get access to exclusive content.
Get this newsletter