Create a destination, tell a story, and craft an exceptional experience.
Custom Design
WordPress Backend
Responsive Design
Search Engine Optimization
Local Search Optimization
Hotel

Website Design Trends
Download Your E-Book
Join Our Newsletter and Receive Our Complementary E-Book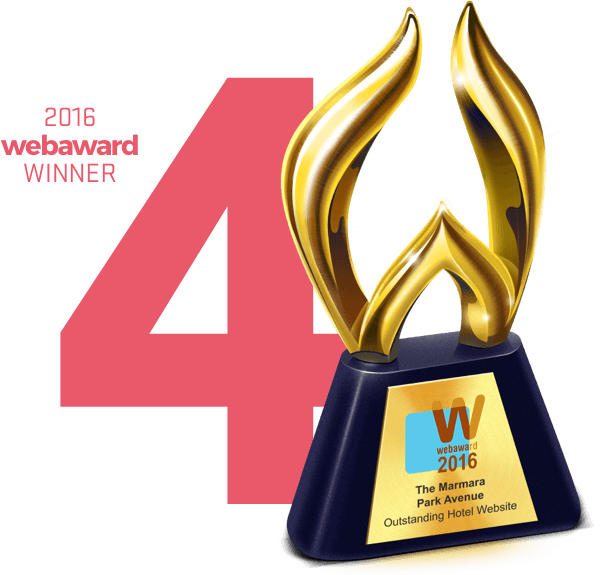 WE ARE AN AWARD
WINING AGENCY
Your success is our success, and we take great pride in creating custom hotel website designs that support your distinctive brand identity, goals, and customer base.
We're honored to have been recognized for excellence in hotel website design by the WebAwards hospitality awards, including hotel, restaurant and travel-website design awards. The Mobile Standard of Excellence was awarded in the general awards category illustrating outstanding design for mobile devices, as well as the Travel Standard of Excellence for the Burn to Earn microsite created for the Tourism Authority of Thailand.
Additionally, we were recognized for an Outstanding Hotel Website for The Marmara Park Avenue website and the Outstanding Restaurant Website award for the Agave website.
Custom Design
Enjoy the benefits of a custom-designed website that expresses your unique brand identity.
WordPress Backend
The leading backend website technology for an accessible, simple and up-to-date experience.
Responsive Design
Make sure your customers can reach you on any device, wherever they travel with our award-winning design.
Search Engine Optimized
Make it easy for existing and new customers to find you with hotel website design that takes into account search engine requirements.
Local Search Optimized
Be easy to find by locals and connect with customers in your area to drive traffic through the door.