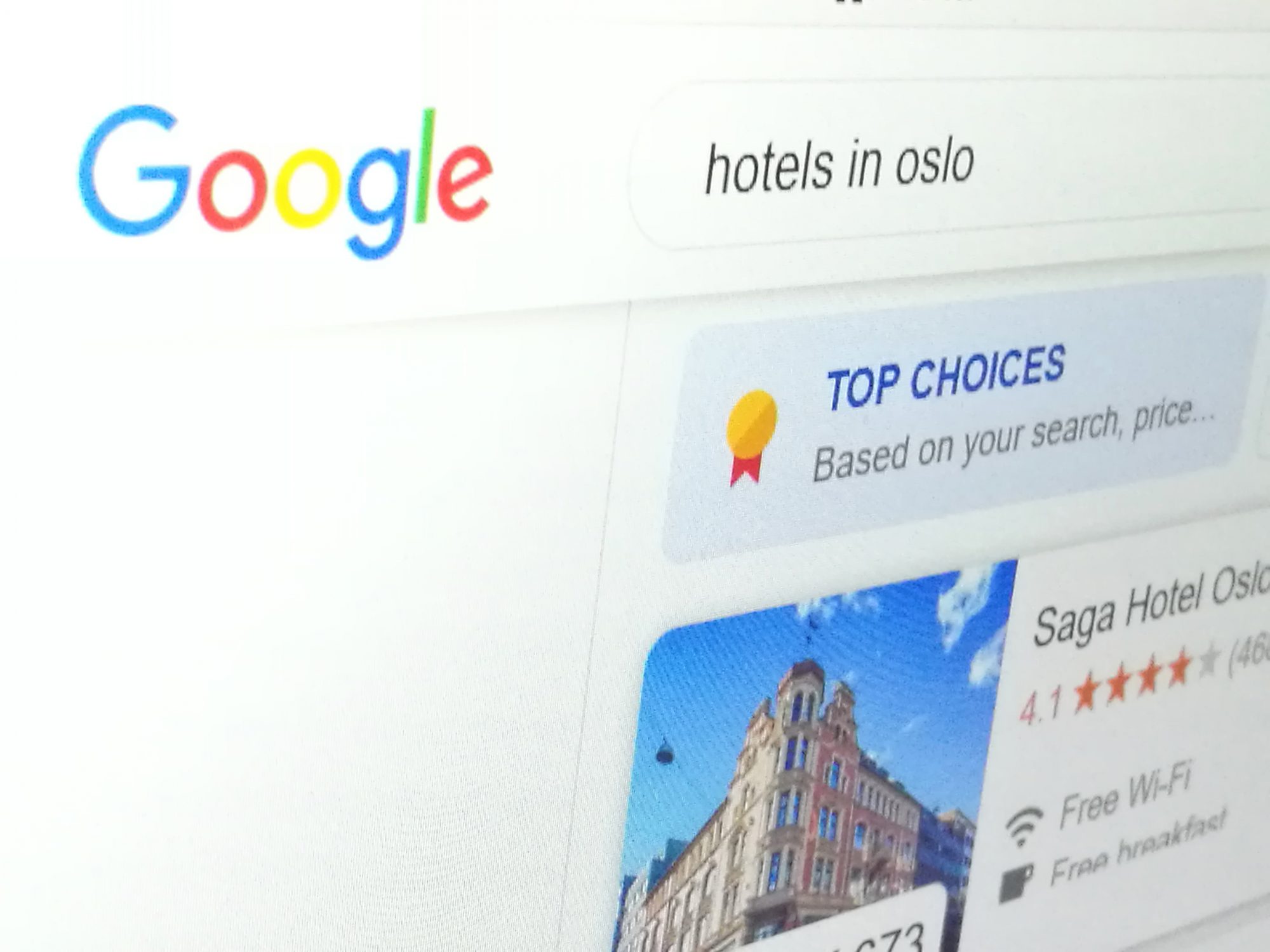 Are you looking for the most efficient ways to compete in the online booking world? Then, meta search advertising will be your hero to get strength in the hospitality market. Focusing on specific search engines, this type of hotel advertising is a niche field to empower hotels to increase visibility on search results.
You can find meta search engines for all industries from technology to hospitality. They basically appear on all markets
to offer price comparison and
to show many alternatives for a query's result on a single page in a particular order.
What is a meta search engine?
To understand what hotel meta search advertising is, we need to get to know more about what these engines are and how they work. Even if you are not familiar with the term, you have probably used them to book flight tickets or hotel rooms and to compare prices before you have bought your last smartphone.
Let's make it more clear with examples that you might have already heard of: TripAdvisor and Trivago list hotels whereas Kayak, Wego, and Skyscanner are more popular for the flights. As you may realize, they look like normal search engines, but a little bit different.
We will talk about the features specific to the hotel meta search engines through our article to help you obtain a good understanding of this field.
Let's start slowly: The most common difference you will see in these engines compared to the regular search engines is the information provided to your potential guests.
Here is how: The listings created by meta search engines provide the users with guest reviews, photos, detailed information, and policies. These engines create a well-rounded result page covering all the information that your potential guests need to book a room. In this way, the visitors can complete the whole sales funnel with a simple click on a link to one of the bids.
Users enjoy them to decide for which option to go because they cover all the information. That's why it's highly probable that your potential customers are spending time on these platforms.
On the other hand, for the sellers or the business owners, meta search advertising has two faces. It can be a battleground to be scared of or an advantageous playground to show their products and services.
So, would you like to see it as a battleground or a playground? That's up to how you approach this concept and how you act in the competition.
With this article, we will provide you with an overall insight into this world so that you can take it as an advantage.
Top useful 3 facts about meta search
If you are planning to dive into hotel meta search advertising, you better know these helpful facts before commencing. Like regular SEO for Google or Bing, meta search optimization and advertising have many details to consider.
These facts will give you a brief opinion while you are reading more details of the topic.
Meta search is dominating over the traditional ads
Meta search advertising deserves paying attention as it is strongly expanding and increasing its effect in digital marketing. With the increasing competition, the number of users is also growing very fast. As they are more specifically targeted, meta search ads are certainly dominating over the traditional ads.
They commit high conversion rates when your bid is well optimized. While you are working on revenue management, it's a great idea to include meta search marketing strategies into the plan if you are in the travel industry.
There are many meta search engines
These engines can be found in almost all sectors. They are used globally and many companies are appearing in this business. In this article, we will be focusing more on the hospitality sector, but you can adapt all the information here to your business if your sector is another one.
Google Hotel Ads, TripAdvisor, and Trivago are still the top three among the hotel meta search engines. Though, there are numerous of them that can be used for outreach through advertising. Depending on your offer and conditions, you need to choose the best alternatives for you to direct your advertising efforts.
They mostly adopt the PPC model
If you are more or less familiar with advertising, you probably have heard about the different models to pay for ads. PPC (Pay-Per-Click) is one of them and the meta search sites are largely based on PPC. It means that you will pay the host of your ad if a user clicks on your ad - even if they don't complete the purchase path. This part is your business to deal with. You need to convince the user who already shows an interest in your bid.
However, you will also find other methods to cooperate with these sites such as commission and pay-per-impression. But, no worries, we will talk about this more.
How do meta search engines work?
These engines work without their own database of indexed pages. Rather they aggregate data from other search engines applying the user's query. Collecting the data and categorizing the results, they offer a list of booking options to the user.
They have their own algorithms to provide the best solutions to their niche audience. The hotel meta search engines apply a bidding model to find channels to obtain the best listing. These sites usually don't allow users to make the purchase on their platform but lead them to the source of the bid to complete the booking process.
In this sense, they serve as a showcase for instant booking sites, hotel websites, and OTA websites. Using meta search engines, hotels gain direct bookings, since they integrate with the booking engine or redirect potential customers to the hotel website.
Therefore, hotel meta search engines are supposed to be a part of the distribution strategy for bidding on a site that enables users to book instantly. They hold a critical role in hotel marketing.
Their algorithm mostly considers the relevance and source authority for their own reputation and well-function. However, the sponsored bids are still quite valid and common on these sites as they are a good source of income.
Simply, they create income through advertising and/or commissions. They may require payment per click, per impression, or a percentage of booked revenue, based on the properties of the meta search site.
PS: However, Google and TripAdvisor are changing this tradition with their innovative approach. They offer a structure that users can purchase the bid without leaving the search engine.
These two enable users to book a room instantly in return for a commission. As the booking experience is simple and trustworthy on the user's side, conversion rates are high in this model.
OTA vs. Meta Search Engine
OTA (Online Travel Agency) and meta search engines are usually mentioned together. Even if they seem quite similar, there is a big difference, especially for the hotels.
The main difference between a hotel meta search engine and an OTA is that the second one contracts directly with hotels to sell their inventories, while engines work like other search engines. They list your bid only if you are a response to the query.
When you cooperate with an OTA, they manage all the processes including all cancellations and modifications. It takes some of the work from you, that's good. On the other hand, you miss the chance to upsell and engage directly.
In summary, on an OTA, you can sell your rooms directly with their full support. And on an engine, you need to match with the query in terms of dates of stay, price, reviews, location, and amenities to be listed.
The relationship between them may clear the question marks from your mind: for meta search engines, OTAs are a source of bids.
It means that Booking.com, Hotels.com, Expedia are popular OTAs that provide quite high-quality bids for meta search engines. When a potential customer visits a meta search site to look for a hotel room, they can view prices listed on various OTAs in a single place.
Why meta search advertising?
Until here, we revealed the importance of meta search engines, also known as aggregators. To sum up, they are important because they are search engines to reach out to a specific target audience, who are ready to buy. That makes meta search advertising crucial, especially for the hospitality industry.
Let us explain a bit more:
One of the first rules of efficient advertising is to communicate with the potential customers on the platforms where they already are.
When you work on increasing your visibility on the platforms where your ideal audience is spending time, you have a higher chance to convert the visitors into customers.
It basically works like in social media advertising: if your target audience is not using TikTok, but spending a long time on Instagram, it's better to focus on Instagram and improve your content on this platform. Same story for meta search advertising.
According to the research, 94% of travelers are using meta search when booking hotels. Because they can compare the options and book easily, they prefer using these search engines. And, meta search engines deliver your website in front of your target users if your content is optimized, designed, and advertised accordingly.
So, it's a good step to learn more about these engines so that you will find the best option for your business.
Here are the benefits of paying attention to meta search engines
Meta search engines increase online visibility across various platforms and enrich your partnerships with OTAs.
You can promote your hotel cost-effectively as you will pay per click.
Your brand will be on powerful distribution channels that attract millions of travelers regularly.
As your outreach strategy will cover various channels, you will not be dependent.
Meta search engines empower your own sales page when you don't want to work with OTAs.
The cons of metasearch engines for hotels
The users need to follow the path to the booking page after they make a decision. This last step may cause them to leave the page.
As the users can see all the options in a region, they have a chance to go with the cheapest option. This may result in fierce competition.
Top meta search engines list in travel and hospitality
In hospitality, meta search engines list has many members. However, without a doubt, there are various engines that grow faster and dominate the market.
Google Hotel Search
Google Hotel Search is established on a reputable background with billions of loyal users. Google is the search engine giant globally and even though it is new, Google Hotel Ads, the hotels' side of Google Hotel Search is growing quickly. Their experience in search engine algorithms helps Google compete in the market easily.
With this engine, the users can start the booking process with two clicks after the search: they start as a regular search on Google such as 'hotel in Lima' and click on "view all hotels" to see more results.
And then, it is possible to filter the hotels with free WI-FI, air-conditioned rooms, a swimming pool, and more to see specific bids based on the preferences. The users can also set a price, a guest rating, and more. The reviews and amenities play a big role in the listings on Google Hotel Ads.
As it is a big actor in the market, your meta search advertising can bring incredible conversion when designed strategically. Google Hotel Ads appear within the search results as well as in Google Maps, which brings you a higher chance to be seen by your target audience. It is a multi-channel platform with an offer one can't refuse.
TripAdvisor
TripAdvisor is a well-trusted platform for travelers. People can also find vacation rentals, things to do, restaurants, and more in addition to hotels on TripAdvisor. Even if the competition in the market inevitably changed their number of clicks, they still have high conversion rates as a result of high-quality visitors. In other words, they succeed in attracting users who are ready to arrive at the end of the sales funnel.
The first things we see on a hotel result page are the customer reviews and the price with a quality photo. If the bid offers free cancellation, 'reserve now and pay later' options, we can also see this on the result page along with the info of what is included. Moreover, your bid can stand forward if you have interesting amenities.
TripAdvisor has a solution, namely TripConnect, for companies to drive direct bookings in two ways: Instant Booking and Cost-Per-Click. They focus on meta search ads, which is great for higher visibility and conversion rates. Users can book directly using TripAdvisor Instant Booking.
Trivago
Trivago is a growing member of the hotel booking world, especially in Europe. They also gain popularity in the USA at a fast pace. As a strong player in the competition, meta search advertising is an important part of their listings.
Trivago started promoting itself with a focus on the lowest price offer. Therefore, when you had the lowest price, you were on the top. That was the basic algorithm of the search engine. However, in time, they increased their traffic - they even became the leader in terms of traffic and decided to change things in the structure. The power of Trivago in travel booking is undeniable considering their huge traffic. They do their own job and marketing quite well and the users reward them with a vast number of visits.
Room rate is not the criteria to guarantee a high position in the ranking anymore, but the marketing budget may help you.
Wego
Wego currently is actively used globally, but mostly in Asia Pacific, the Middle East, and India. Here, you can advertise your bids on Booking.com, Priceline, Agoda, and Trip.com, along with platforms like Airbnb and Hostelworld.
The search engine runs in over 22 languages and local currencies. Wego displays travel rate results in real-time from over 700 travel sites, so users can shop and compare flight and hotel prices available online.
HotelsCombined
HotelsCombined is a part of Booking Holdings, is another metasearch engine with many visitors. The engine is mostly known for its success in reach. It aggregates over 2 million deals in the hospitality sector including different hotel chains and travel sites.
HotelsCombined is currently available in more than 200 countries and in 40 different languages. You can use the hotelier program to manage your bids on the platform.
Skyscanner
Skyscanner is a meta search engine and lists travel options, including hotels. The engine started its journey as a metasearch engine for comparing flight prices. However, with the popularity they gained, they managed to expand enough to offer other price comparisons too. The company launched Skyscanner Hotels service in 2014.
Skyscanner can be used in over 30 languages and is used by 100 million people per month. The visitors can research and book travel options for their trips, including flights, hotels, and car hire.
9 tips for higher conversion with meta search advertising
When you are new to the topic, meta search advertising may be confusing. However, there are several tips that clarify the path to higher conversion with your ads. Considering the domination of OTAs in the market, you need to take valuable steps to stand out. Independent hotels are supposed to design a competitive sales page to be powerful in the game.

The good news is good meta search advertising strategy combined with a well-designed application brings you success. An expert may help you grow your business through ads with better ROI.
1. Define your goals and budget
First thing first: be aware of what you are doing and what you can spend on this action. When you have realistic and change-making goals, it will be easier to draw a digital marketing path. Once you know where you are trying to reach, you will know what are the ways to achieve this.

Think simple. To go to another city, you can take a flight, a private transfer or simply a bus. Check your budget, find the best alternatives for this budget and just do the most effective one. Meta search advertising also works like this. With the budget you have, you need to consider the actions that you can take and choose the most effective ones to perform.
2. Choose the right sites
According to the location and target audience of your business, you should focus on specific sites. Trying to hit the target on all the sites takes a lot of money and effort. Also, it may result in low ROI if your audience is not really using some of these distribution channels.

The first thing to do is to find out the sites that your potential customers spend time and trust. The most popular sites may not be the right place for your unique case. Take your time to discover the preference of your potential guests to spend your money and effort efficiently.

3. Reach out to more with Local SEO
Google is one of the biggest players in meta search and just advertising won't be enough if you don't optimize your business for Local SEO which is mostly for Google Local Results.

There are 2 crucial parts when it comes to Local SEO, branded keywords and category keywords. Almost all hotels show up on their branded keywords unless they have multiple locations or they really mess up managing their Google My Business.

If your hotel has multiple locations in a close range, you really need to pay attention to Local SEO because it is very easy for Google to mix up location information. It will hurt your business.

The next thing is the category keyword. Google lets you choose one primary and multiple secondary categories. Extended Stay Hotel is a category, 74,000 people search it each month in the USA. If you want to show up in that search results and generate more direct bookings, you will need to focus on Local SEO & Meta Search Advertising together.

Local SEO will help you to get a higher ranking on those categories, and Meta Search will allow you to compete against OTA.
4. Determine your demand wisely
For meta search advertising, the final target is not to get more clicks on your bids, but to complete the sales funnel. Do not forget that you pay for each click aka. PPC. In most cases, they charge you when they provide you with a lead, not after the purchase.

That's why targeting your very specific audience is the key to a better ROI. Set your location specifically, use your realistic prices, list your amenities clearly. In this way, only people who are ready to pay for your bid will end up on your booking page.
5. Offer special prices when needed
We have already mentioned that each platform has a different vibe. It's usually good to adapt to this vibe to communicate with the potential guests better. And there is no doubt that hotel prices are one of the first things most users are looking for in search results. If your rate parity makes them happy they will want to know more about you.

Here make sure that you notice that we don't talk about the lowest prices. Offering the lowest price can be a good strategy for meta search advertising in some cases, but we rather recommend you to offer special prices for platforms or for special times. For example, you may create Christmas or remarketing campaigns. Or you can promote one room on a site and another room on another site considering the room rates and user profile of the sites.

This is usually a part of meta search marketing strategy in a general sense, but also for advertising, you may change your prices to attract attention in accordance with your overall marketing approach.
6. Make sure that you are up to date and clear
Real-time availability, amenities, and room rates are very important for digital marketing for hotels. If there is different information across the sites and pages, people will not trust you. That's the last thing we want in online shopping.
If you have different offers special for a site's users, state it clearly.
If you have a special amenity that will differentiate you, state it clearly.
If you have changed something in your service, state it clearly and on time.
People may jump from one meta search engine to another, and they may compare the information on your website. It's very important to be consistent across the distribution channels including social media accounts.
7. Have an attractive description
Your ad copy is where you can tell the story. Here you have the freedom to be creative and attractive. While describing your bid, make sure your tone sounds trustworthy and friendly. Here you can also highlight the special offers and discounts. However, provide all the content in order and never give up on storytelling to create an emotion in the user.

Storytelling is a technique we use in advertising to establish a relationship with the ideal audience. To tell a story simply requires having a flow in the text or visual rather than being chaotic. Pay attention to your description for a better user experience and higher conversion rates.
8. Use a reliable hotel PMS or CRS provider
The right property management system (PMS) or central reservation system (CRS) will be the key to act professionally in meta search advertising. Measurability is an advantage to take in marketing and when you make use of a reliable provider, you will also be able to monitor the key performance metrics of your channels.

Reports and analyses are beneficial in advertising to improve your content. With them, you can understand your good moves that attract the audience and the useless expenses made on ads. So you can optimize your efforts easily.

Channel managers are valuable to take the right steps to a new world. Even if you are not so new, you will have a chance to improve your potency in this world. Using them, you can analyze your efforts to know which channels perform best for you, and which are more costly than expected.
9. Get professional help when needed
Meta search advertising has enormous potential and it is a sad story not to realize it just because you do not really know how to do it. Professional support to be visible and attractive on these engines will result in high ROI, which enables you to reach your long-term goals.

Good advertising is beneficial to a brand in the long term even when the campaigns are not for a long period. Here is why: With a well-managed campaign,
You can create brand awareness among the target audience,
The digital profile of your brand can get the chance to acquire more reviews,
Your social media accounts can earn more fans and followers,
You can obtain the data of your current and potential customers to use for communication.
To learn more about what we can do together for your brand, you can contact us.
How to advertise on meta search engines?
Mostly, hotel metasearch advertising allows you to cooperate with them through an advertising model. It means that you will pay them on a cost-per-click basis.
Well, how do you do it exactly? Your hotel ad will be listed in front of users when relevant search queries are made. When the users click on the advertisement to go to your website, they will get paid and you will get a lead.
The key advantage of this model is that you only pay when the advertisement is clicked. Therefore you are not charged if the ad fails to attract attention.
However, it is important to have a good bid to achieve a high conversion rate. When your bid is attractive, but not well structured, you may get the leads that don't really have the potential to turn into customers. In advertising, the conversion rate is the measurement of success.
How to work with meta search engines?
To sum up, there are certain spots to focus more while working with meta search engines:
Real-time pricing and availability
Monitoring the regular expenses on clicks
Conversion rates and cost analysis
Building up online reviews
Managing and optimizing regularly
Final words
Meta search advertising will be precious allies to outreach more users. When applied with a good strategy and design, it will connect you with the people who are ready to book your rooms. The ads for meta search are a great help
to get direct bookings,
increase visibility, and
be more fruitful with your own website.
We are here to support you if you have any more questions about meta search advertising.
Sign up for Gourmet Newsletter
Subscribe to our newsletter to get access to exclusive content.
Get this newsletter