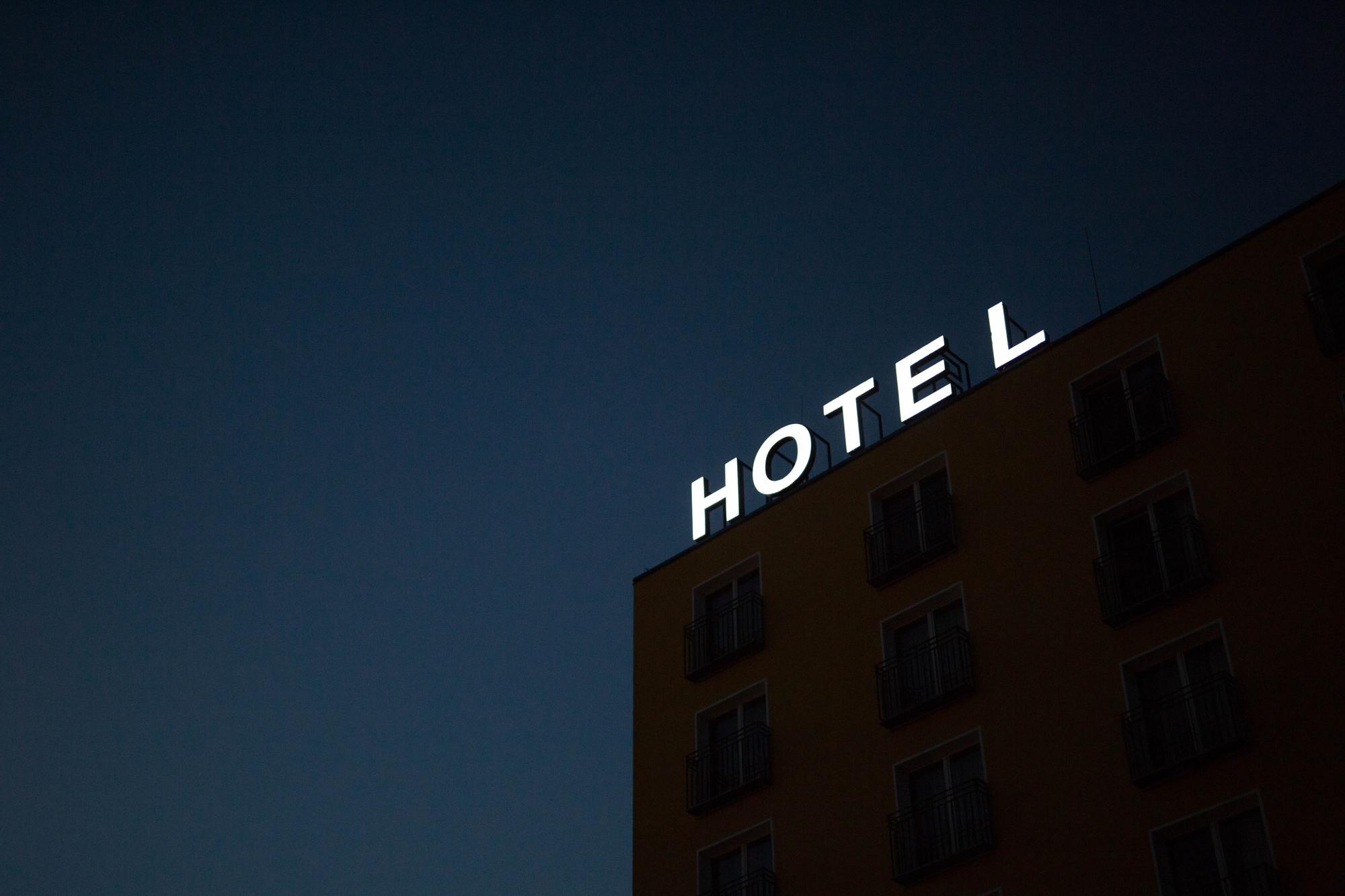 Types of lodging are abundant. Each kind of lodging has its own vibe, ranging from motels, resorts to eco-hotels and bunkhouses.
Not just the vibes, their services and promotions also change to meet the needs and expectations of their target audiences.
A lodging's location tells us a lot about it. Another hint to categorize them is their ideal guests. Choosing the best option from these diverse options is not easy. Every destination has its characteristic that offers various experiences. That's the beauty!
Understanding how to run a hotel also requires learning these types. Various lodging types employ changing marketing strategies since their targeted audiences are not the same. Hence, when you look at their websites, you may see different messages and promotional campaigns.
When each of these makes their unique advertising plan and reaches out to the right masses, they increase the possibility of a booking.
Let's explore the top 10 types of lodging together.
Chain Hotel
Every chain hotel has its own aura. Whenever you go to one of those, you can be sure to get a specific guest experience. These hotels represent their brand with authentic aesthetics, special services, and facilities. For example, a spa, pool, cuisine, or distinct room colors and architecture reveal the brand personality.
They are probably the most popular lodging type. Some examples of chain hotels might be Concorde, Hilton, and Wyndham. They are chains; we all have heard of them or seen them at least once.
Who stays here and why: A standard hotel guest traveling once or twice a year is an ideal customer of chain hotels. Here is why: they love site-seeing and have enough money for enjoyable services.
Business travelers are also frequent visitors. Since they do not bear the expenses, they are not budget-sensitive. These travelers might prioritize convenience over anything. So, a chain hotel enables them to work comfortably and at the same time have fun.
Motel
Are you looking for a low-cost and comfy place to spend a night or two? Then, motels are the right places for you. Also known as motor lodges, motels are commonly near roadways in remote areas. They usually have parking lots next to the building or shared space.
Motels have limited rooms available for a small number of guests. However, if you like independence, it is perfect. You may enter your room directly from the outside as it is your own little flat.
Who stays here and why: Gap year students and backpackers on vacation can usually sleep over at motels. Since these people are budget-sensitive, they do not demand many services. Here, motels present a great opportunity.
They usually provide limited services at a reasonable cost. Services such as fast Wifi, on-site laundry, closeness to transportation, and roadways are the main reasons backpackers and students choose them.
Resort
A resort promises everything a visitor might want. All together in one place! Dining, pubs, pools, saunas, leisure activities, kids organizations are just a few options available there. These different services and activities usually are included in the overall price. Unlike motels, you can get across these lodgings in famous vacation locations.
You will commonly see different subcategories of resorts. Some of them focus on specific sports such as tennis or golf. Resorts also have subcategories such as beach resort and ski resort, which means their location matters too.
Who stays here and why: Family travelers usually expect full service, which makes them prefer resorts. They enjoy activities both for parents and for children. They value healthy foods and enjoy pools and saunas.
Moreover, golf or tennis resorts bring diverse individuals together, enabling them to form a warm community with shared interests.
Inn
A typical inn is substantially smaller than the previous options we mentioned. They also have fewer in-room services than those. Therefore, they are cheaper alternatives. It's possible to find beverage options, fast Wifi, or modest breakfast offerings in some cases or require extra payments. Before booking, you need to check out their websites and get info about these services.
Mostly they have changing designs or furnishings in each room, giving every customer a distinct atmosphere. In addition, they are qualified to host wedding ceremonies or birthday parties.
Who stays here and why: To most travelers on a long trip, an inn is a practical choice. They offer the basic amenities, but nothing more luxurious. Those who prioritize where they see over where to sleep inns will save them more money.
Extended Stay
An extended stay is a good choice if you plan on a long stay, like several days, weeks, or months. With their guestrooms, saloons, fully equipped kitchens, and special restrooms, they make you feel groomed.
They offer spas, saunas, or gyms for those who need some leisure and relaxing time during their stay.
Who stays here and why: Digital nomads and life-long travelers like these places. As they usually stay long when they arrive at an appealing destination. They treat these places as home.
Also, business travelers often prefer extended stays because they do not have tight budgets. They mostly demand various services such as easy laundry. They also like to get promotions since they might usually change their business trip into a vacation.
Bed and Breakfast
Bed and Breakfast will make you feel at home. These lovely facilities provide a cozy environment where you can enjoy your delicious breakfast and socialize with other visitors. Since they have less than ten rooms on average, the guests will bond fastly and sense a community feeling.
Landlords generally live in the hotel and interact with customers. These lodging types are usually in rural areas or small villages. Their visitors do not usually plan long stays but short, comfortable visits. Wifi, daily newspapers, different beverages, games, fridge, phone or radio, and TVs are all available in most rooms.
Who stays here and why: Mostly big families and friend groups prefer this type of lodging. These visitors have some money to spend, yet they are very picky about expenses. So they are especially intrigued by special promotions and discounts.
BnB guests can learn every detail about a destination. And this might attract these travelers who want to get into the authentic atmosphere of the vacation place.
Bunk House
Bunk houses typically provide modest and far less expensive lodging for adventure lovers. But, ultimately, they are not hotels. Thus it's scarce to find food services in a bunk house. Although kitchens can be available in some, visitors usually go to the nearest pub or make their meals themselves.
They come in different sizes and styles, ranging from a basic room with some built-in beds to trendy eco-friendly structures with comfy bedding, a lounge, and recreation facilities. It will be a great idea to check their social media accounts to learn more about their offers.
Who stays here and why: Bunk houses are the best option for adventurers who want to explore nature while spending a little money. However, these lodgings do not offer much in private space, so it's better if you like collective life and outdoor activities. Visitors may even use their sleeping bag if any other bedding is available on site.
Eco-Hotel
Travelers care about nature and the environmental impact their vacation will bring about. Here, eco-hotels appear as a great alternative. While greenwashing is a no-no for eco-conscious travelers, a mindset focusing on sustainability is what they want to see.
These hotels may provide green buildings, vegetarian or vegan food options, sustainable energy consumption, eco-friendly design, and furniture. Their primary purpose is to minimize carbon footprint during vacations.
Who stays here and why: Eco-conscious travelers mostly choose eco-hotels. It's highly possible that they are also vegan or vegetarian. They like being in nature or a place aligning with the natural process of sustaining the garden, sourcing the food, using the energy, and more. You got the point.
In short, they don't want to feel bad about the consequences of their vacations. The carbon footprint they create while enjoying their time matters a lot.
Pop-Up Hotel
Pop-up hotels promise visitors an unforgettable experience. The rising trend in the hospitality industry, pop-up hotels, gets more popular each day. These hotels usually host music events, festivals, or special ceremonies. They are temporary lodgings organized for a specific time.
Who stays here and why: Pop-up hotels mostly attract social media influencers or iconic figures. Since they offer a one-time experience, spending a lot of money seems convincing to guests.
Pop-up hotels perfectly fit the changing consumer behavior. They succeed in providing a unique experience in the hospitality world. That's why the number of their potential guests is increasing globally.
Temporary Rentals
Some people want to feel at home wherever they go. Temporary rentals are great for them. This trend in the industry offers various options like short and long-term rentals. If visitors rent these fully-equipped residences for under six weeks, these are short-term rentals. Anything longer than that changes the situation.
Many homeowners use different platforms such as Airbnb or Booking, which facilitate the marketing of these lodgings at a low cost. There are some peak seasons for this lodging type as well as low seasons.
Who stays here and why: During festivals, concerts, or summer vacations, all kinds of visitors might prefer short-term rental since these are very flexible and cheaper. Cleanliness, scheduling, repairs, and ordinance are also usually the landlord's responsibilities. So this will make the vacation worry-free for guests. However, because of those responsibilities, Airbnb is hard work for owners.
The top 10 lodging types have different features and target audiences of several guest personas. The variety is vast, and it matters to learn about the differences to make the best choices.
Sign up for Gourmet Newsletter
Subscribe to our newsletter to get access to exclusive content.
Get this newsletter